Arsenal Democracy – Incommunicado?
ALCON: We're not happy to make this post, but we have some concerns that need to be addressed.
Arsenal Democracy – the  Florida based rifle company. Are they having issues filling orders and are just overwhelmed with their work load, or are they shady? This isn't an accusation. We're asking if any of our readers have done business with them and how the experience went – more specifically, did you get what you paid for?
The guys from AD seem like solid dudes. They're legitimate craftsmen (lots of people extoll the quality of their work), they served their country honorably in an SF unit, they're personally likeable – we have nothing bad to say about the individuals running the company. Hell, they're exactly the kind of guys we want to support! Our readership knows damn good and well how we feel about vetrepreneurs.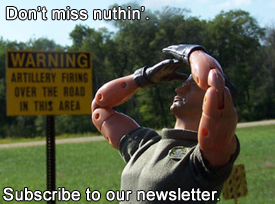 Thing is, we've had more than one person now claim that AD never provided what was paid for. Full weapons, custom work, you get the idea. In one case (allegedly) a "Reaper" rifle was ordered approximately 8-9 months ago. It was promised within 30 days and never arrived.  The buyer says AD stopped returning his e-mails and at one point even provided a shipping/tracking number that turned out to be bogus. We do know they haven't been so prompt about returning phone calls and FB messages (including personal ones, not just to the business), but that could mean a lot or nothing.
Ultimately, this doesn't sound like the dudes we originally met. But when there's more than one accusation, you naturally begin to wonder. We're well aware there are at least three sides to every story – is this a series of misunderstanding, or is Arsenal Democracy going the way of Legion Firearms as so many have begun to speculate?
James Pechi and David Pavlick seem like standup guys, are veterans of proven service and the guns they build are no shit works of art (our editor interviewed them a couple years ago). They haven't gone off the grid or anything (they're still posting on FB, appearing at SHOT, etc.) but this is just really weird. We want to give them the benefit of the doubt and we're really hoping it's all just miscommunication and overreaction, not some kind of shady fuckery.
We have called them and sent messages by FB but as of yet haven't received a response – which again could mean a lot or nothing.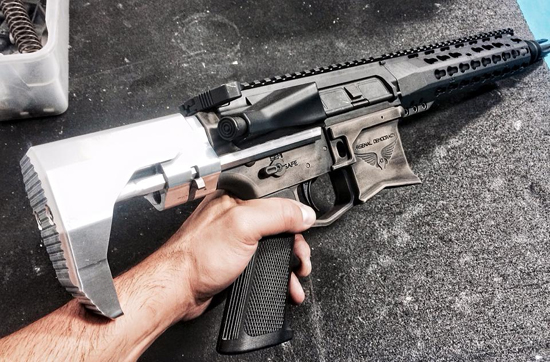 Hopefully you can help us figure out which it is. Please advise what your interaction with them was so we can do them a solid and put the rumors to rest – or wave prospective buyers off.  Obviously we're really hoping for the former, but people need to know if it's the latter. Thanks in advance.
They're on Facebook here: https://www.facebook.com/arsenaldemocracy and Instagram here: http://instagram.com/arsenaldemocracy.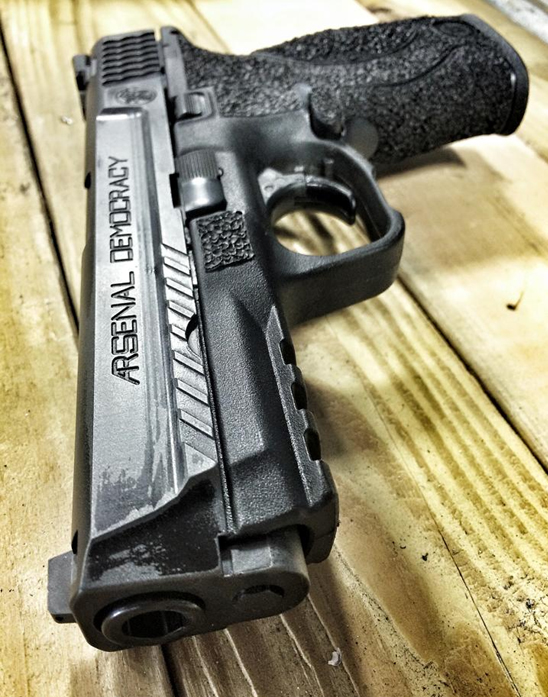 Comms Plan
Primary: Subscribe to our newsletter here or get the RSS feed.
Alternate: Join us on Facebook here or check us out on Instagram here.
Contingency: Exercise your inner perv with us on Tumblr here, follow us on Twitter here or connect on Google + here.
Emergency: Activate firefly, deploy green (or brown) star cluster, get your wank sock out of your ruck and stand by 'til we come get you.