America Grip's new tool for gunners: The Dagger

A few months back we introduced you to the America Grip, a simple and efficient rail-mounted small arms tool kit. Now they're coming out with more. Read up on the Dagger and everything it can do. Mad Duo

America Grip's new tool for gunners: The Dagger
Chris Hernandez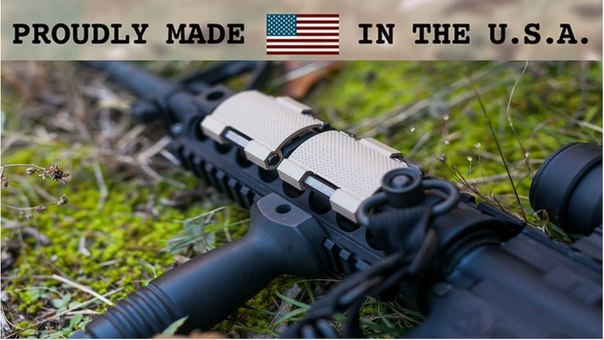 When I was first introduced to the concept, I first thought, "Why didn't someone think of this before?" Anyone who's dumped tons of rounds in either combat or training knows our weapons, especially government-issued weapons with all their optics and accessories, can eventually start to rattle loose. Having a light, unobtrusive tool kit right on your weapon, with bits to tighten all your different screws, makes nothing but sense.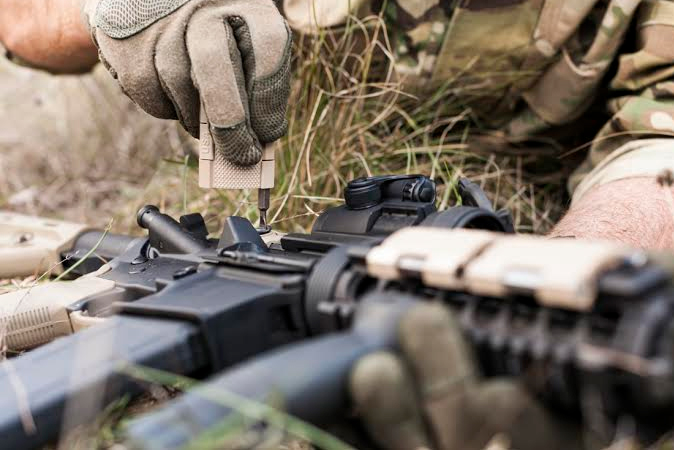 But on the heels of the America Grip's release, CEO Dan Barnhart is now presenting his newest invention: the Dagger, a stuck/ruptured case extractor, carbon scraper, Aimpoint adjuster and general purpose tool. I think M4 and AK shooters will like it, but SAW and 240 gunners will freakin' love it.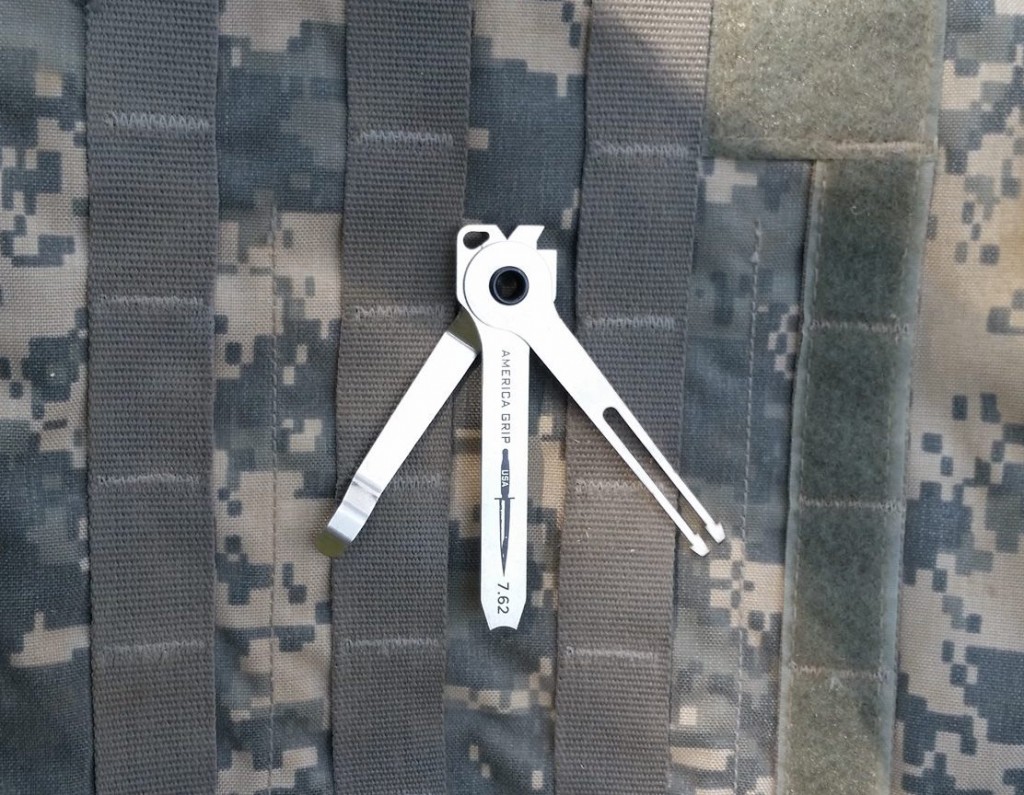 The Dagger has multiple uses, but its heart is the stuck/ruptured case extractor. The Dagger's handle/screwdriver tip is crescent-shaped, which allows it to fit perfectly onto a stuck case's rim. The case can then be pried out with quickness.
In the past, if a machine gunner had a ruptured case he'd have to partially disassemble his weapon, dig out the special ruptured case extractor, attach it to a T-handle, insert it into the chamber, pull the case, reassemble the weapon, load it and (hopefully) get it back in action before being overrun by barbarian hordes. That takes time, which is kind of a problem when you need to mow down ISIS like right now.
The Dagger can significantly speed that process up. Conceivably (I haven't had access to a machine gun lately so haven't tried it myself), a SAW gunner can clear a ruptured case by simply locking the bolt to the rear, opening the feed tray cover, pulling his Dagger, turning the extractor 90 degrees from the handle, inserting the extractor, pulling the case and reloading. That means the gunner can put rounds back on target way faster than before.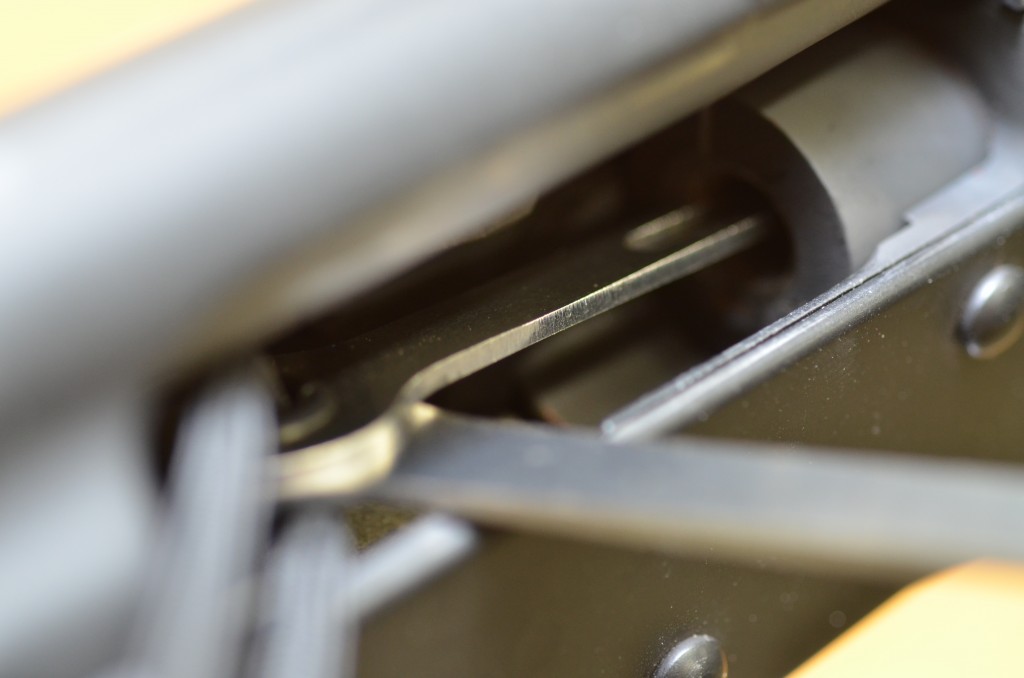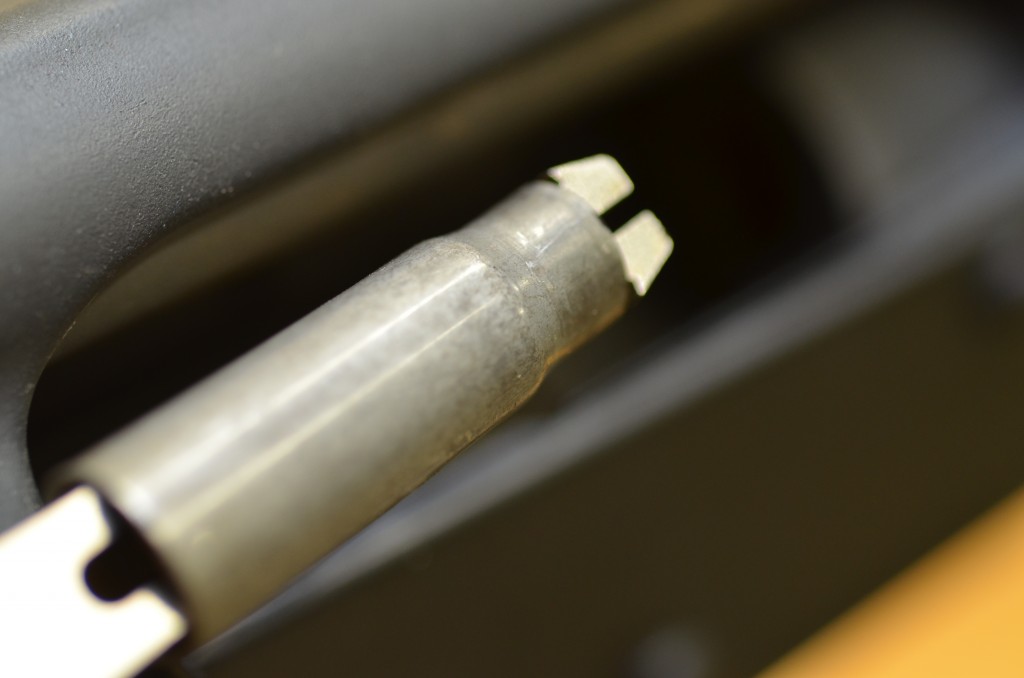 The Dagger comes in two styles: one with a clip, and one with a kydex sheath instead of the clip. The kydex sheath, made by Blackguard Customs, is MOLLE-compatible and has a shock cord loop to help mount it wherever (even to the stock of a machine gun). It also has a 550 cord loop through the top of the tool itself to aid in securing it to gear, drawing it, or hanging it beside the weapon at a prepared fighting position. The clip version has no shock cord, so I'd add a 550 cord loop.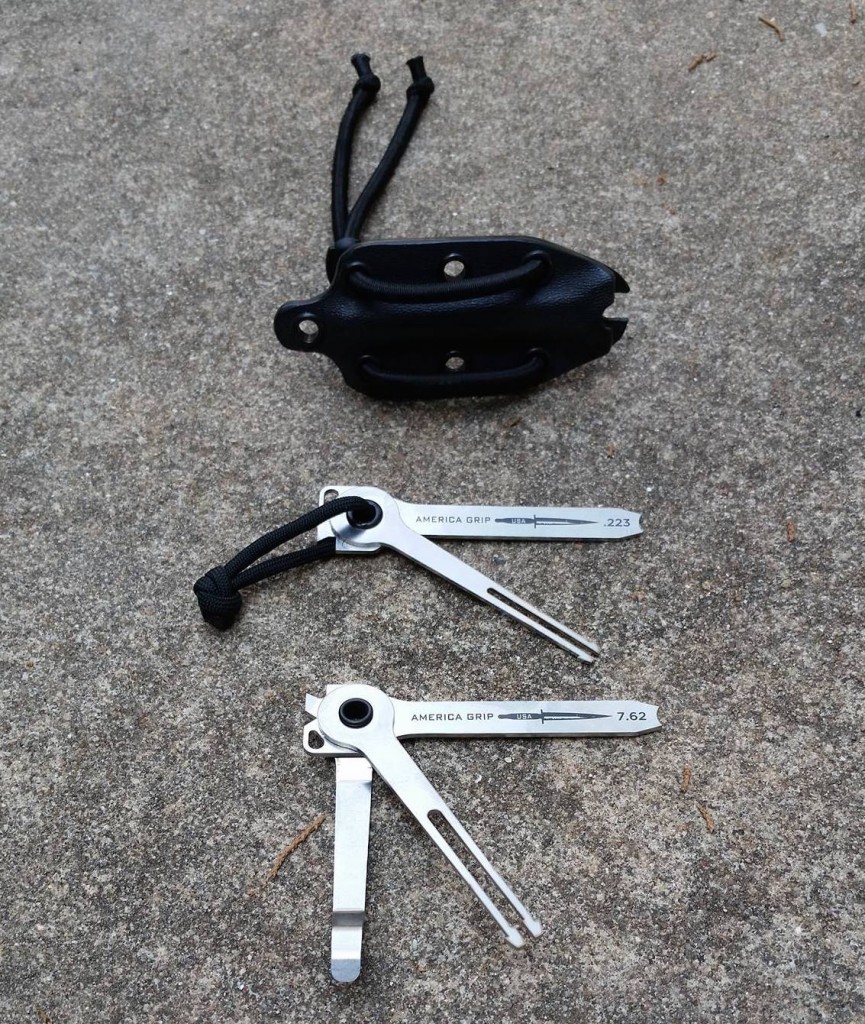 Dan Barnhart has 5.56 and 7.62 versions of the Dagger available. The 7.62 will work on pretty much any .30 caliber rifle or MG. Dan tried it on AKs and a Moisin-Nagant, with predictable success.
The Dagger is cheap, only $21.99 for the clip version of either caliber, or $24.99 for kydex in either caliber [note: this reflects a slight increase from the original reported price, which America Grip unfortunately had to raise]. That's a pretty minimal investment for something that can literally save a soldier's life. Even if the probability of a ruptured case is low, when it does happen in the real world it's catastrophic. Imagine you're raining hate on ISIS, your weapon goes click and you realize it's a ruptured case instead of a simple malfunction. Having a tool you can yank from your gear and use to quickly fix your weapon could be a game changer. And if you have to use it and dump it as you get your back in the fight, you haven't sacrificed a high-dollar item.
I can see the Dagger being part of every gun team's tool kit, and being clipped onto every grunt's, scout's or tanker's gear. Recreational shooters can attach it to a keychain or carry it like a pocketknife for trips to the range. Basically, it's just a light, easy to carry, handy and inexpensive tool that could help save good guys and kill bad guys.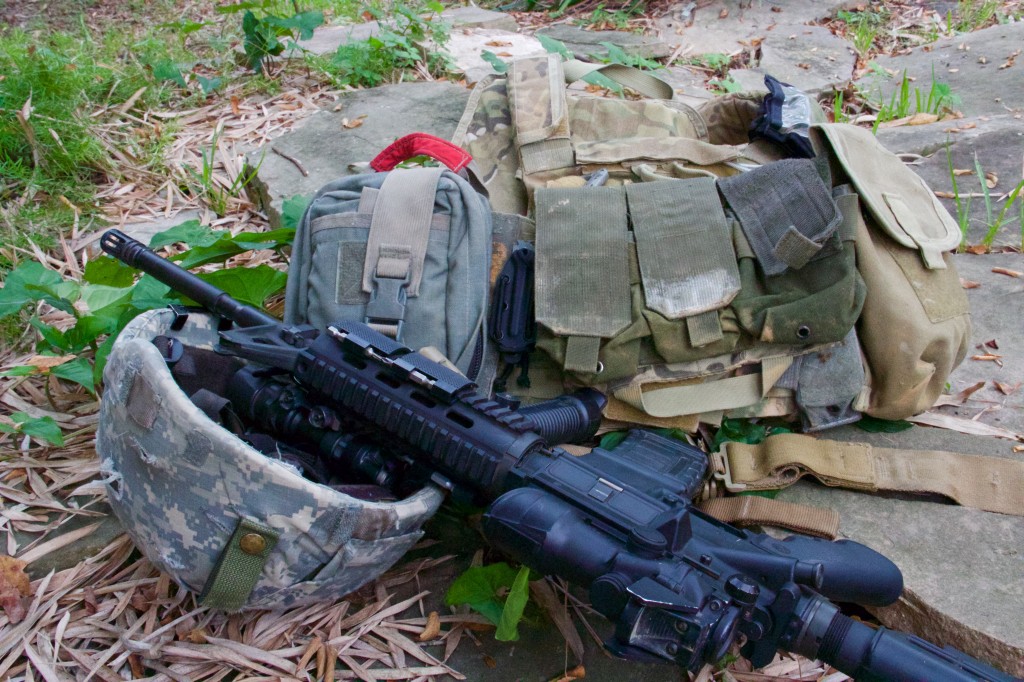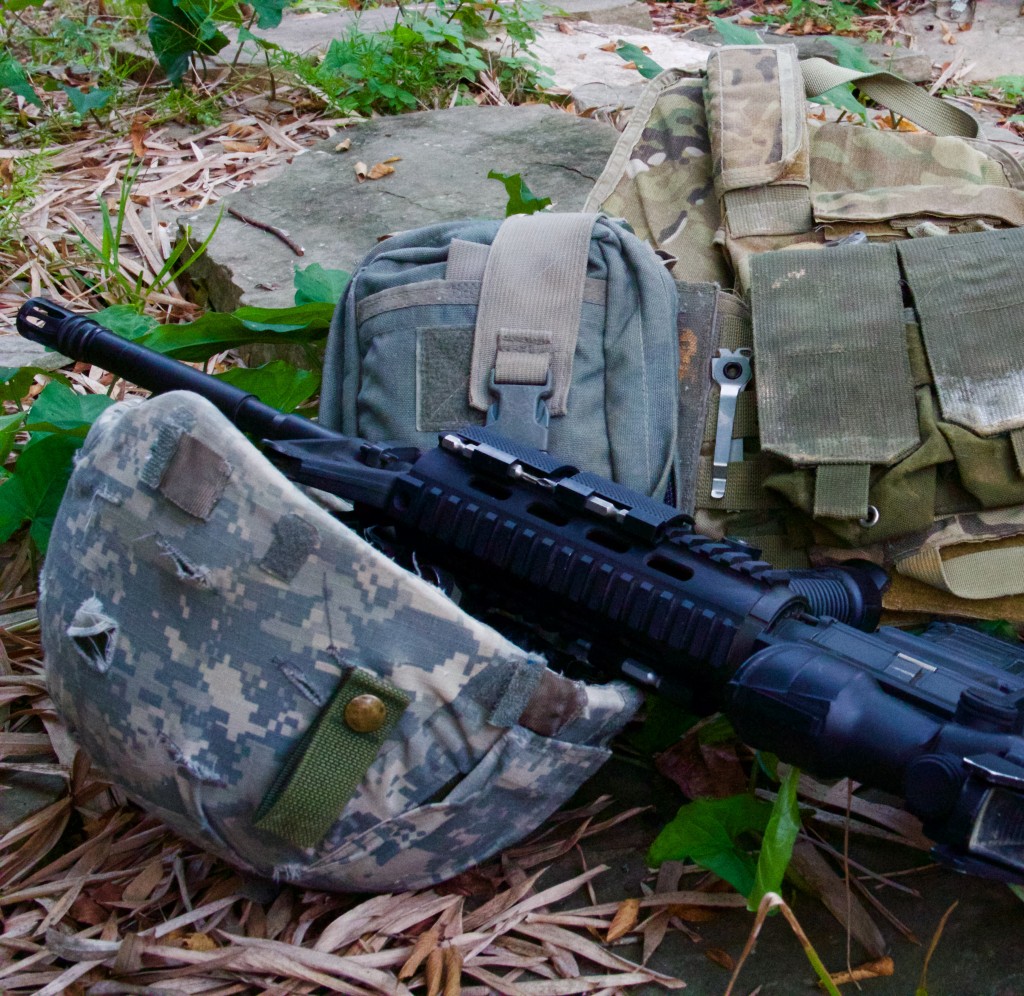 The Dagger will be available for order September 5th from AmericaGrip.com. If you try one out, let us know how it works for you.
-Chris Hernandez
Mad Duo, Breach-Bang& CLEAR!
Comms Plan
Primary: Subscribe to our newsletter here or get the RSS feed.
Alternate: Join us on Facebook here or check us out on Instagram here.
Contingency: Exercise your inner perv with us on Tumblr here, follow us on Twitter here or connect on Google + here.
Emergency: Activate firefly, deploy green (or brown) star cluster, get your wank sock out of your ruck and stand by 'til we come get you.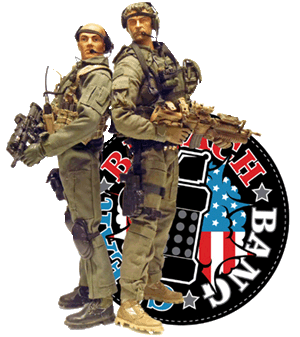 Chris Hernandez Mad Duo Chris (seen here on patrol in Afghanistan) may just be the crustiest member of the eeeee-LIGHT writin' team here at Breach-Bang-Clear. He is a veteran of both the Marine Corps and the Army National Guard who served in Iraq and Afghanistan. He is also a veteran police officer of two decades who spent a long (and eye-opening) deployment as part of a UN police mission in Kosovo. He is the author of White Flags & Dropped Rifles – the Real Truth About Working With the French Army and The Military Within the Military as well as the modern military fiction novels Line in the Valley and Proof of Our Resolve. When he isn't groaning about a change in the weather and snacking on Osteo Bi-Flex he writes on his own blog, Iron Mike Magazine, Kit Up! and Under the Radar. You can find his author page here on Tactical 16.