Afghanistan was therapy for Iraq
Mad Duo Minion + a handful of Coalition troops vs. all the Taliban in the world.
Thought that would get your attention. You know what today is? Today is March 14th, the five year anniversary of when our minion "Mad Duo Chris" Hernandez, alongside French and Afghan troops, pretty much defeated one million Taliban. Here's the story. Mad Duo
Afghanistan was Therapy for Iraq
When I came home from Iraq, my father asked me if I had been in combat. I answered, "Yeah, I was." But inside, I wasn't really sure.
Yes, I had been shot at. Sort of. My convoy escort team took sporadic small arms fire which never hit anything, not even the huge civilian-driven 18-wheeler trucks we were protecting. Once someone hiding between cars on the side of a road fired a blast of birdshot into the windshield of one truck; nobody was hurt, and I didn't even know about it until we arrived at our destination. We never identified a target, never returned fire. I'm pretty sure my gunner engaged a car bomb one night, but I'll never know for certain if the man was trying to ram us or was just a stupid driver.
My team had IEDs go off a ways in front of us, and a short distance away on the side of the road beside us. Once a convoy on the other side of the highway from us took an IED strike. On another night a truck from another convoy was blown up about 25 meters behind my Humvee. Rocks were blown all over my vehicle, but there was no shrapnel, no damage, no casualties. On a later mission my team passed another convoy team headed the opposite direction. Less than three minutes after we passed them, they screamed on the radio that they were in contact. I was riding gunner that mission, and had been ready and eager to finally return fire. But once again, it hadn't happened. I ducked into the Humvee and yelled in frustration, "What the F**K? We were just there, nobody shot at us!"
On yet another convoy, Anbar Province, Fall 2005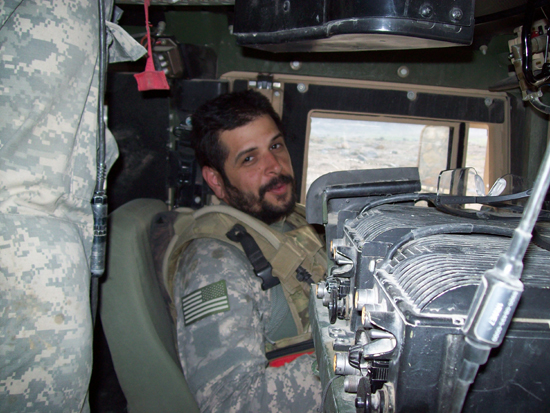 "Afghanistan was therapy for Iraq."
s. Apaches and Kiowas flew crisscross patterns above us. The enemy fired, fell back, regrouped, and kept fighting. We ducked, swallowed the likelihood that an IED would destroy at least one of our vehicles, and advanced.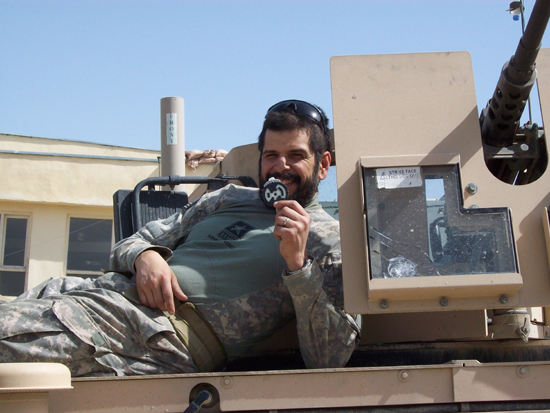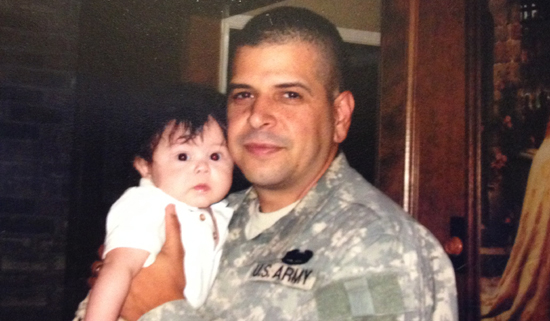 Chris Hernandez (Mad Duo Chris, seen below on patrol in Afghanistan) may just the crustiest old member of the eeeee-LIGHT writin' team here at Breach-Bang-Clear. He is a veteran of both the Marine Corps and the Army National Guard who served in both Iraq and Afghanistan. He is also a veteran police officer of nearly two decades who spent a long (and eye-opening) deployment as part of a UN police mission in Kosovo. He is the author of White Flags & Dropped Rifles – the Real Truth About Working With the French Army and The Military Within the Military as well as the modern military fiction novels Proof of Our Resolve. When he isn't groaning about a change in the weather and snacking on Osteo Bi-Flex he writes on his own blog, Iron Mike Magazine, Kit Up! and Under the Radar. You can find his author page here on Tactical 16.
Mad Duo, Breach-Bang-CLEAR!