AAC Halcyon – Two Rim Fire Silencers in One
It's rimfire, not rimjob, ya nasties. Check out what our own Harambe impersonator has to say about the Halcyon. -Mad Duo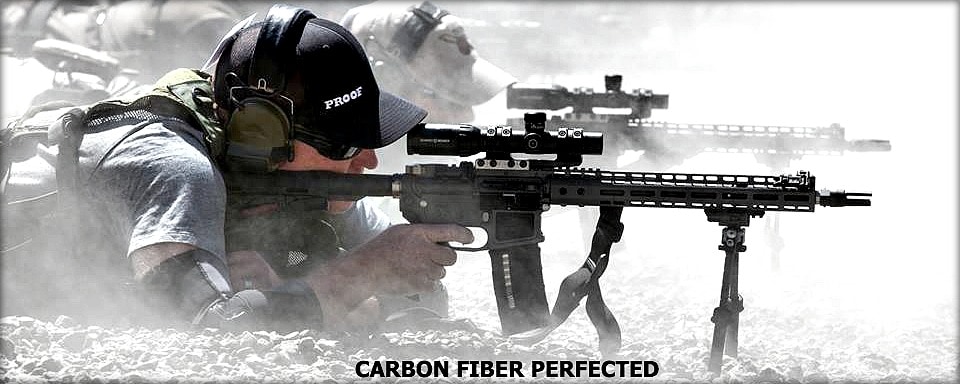 Advanced Armament Corporation's Halcyon: Two Rim Fire Silencers in One
Mike the Mook
Of all the silencers on the market, we find the rimfire cans to be some of the most versatile. The latest from AAC (Advanced Armament Corporation) appears to be one of the most useful yet. The Halcyon is a modular suppressor that is essentially two cans in one.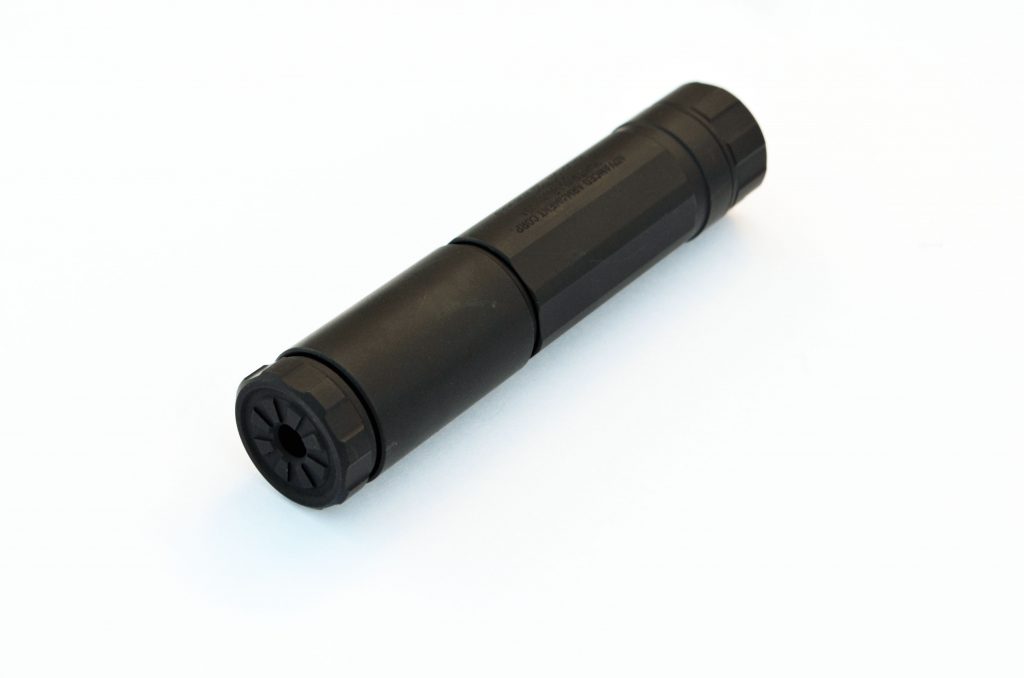 When suppressing 17 HMR, 17 M2, 22 Magnum or even FN's 5.7 you may want to run a longer profile silencer for better suppression. In this case that is a matter of 5.28 in. with a weight of 6 oz. However if you want to quiet a bolt action .22 long rifle and keep a shorter profile you can take it down to a 3.4 in. can that weighs a scant 4.5 ounces.
Switching back and forth takes a matter of seconds without tools, just like the company's Ti-Rant 45M and Ti-Rant 9M.
When our good friends at Silencershop.com asked us if we wanted to try it, we looked at the e-mail like they were stoopid — we always want to try new cans.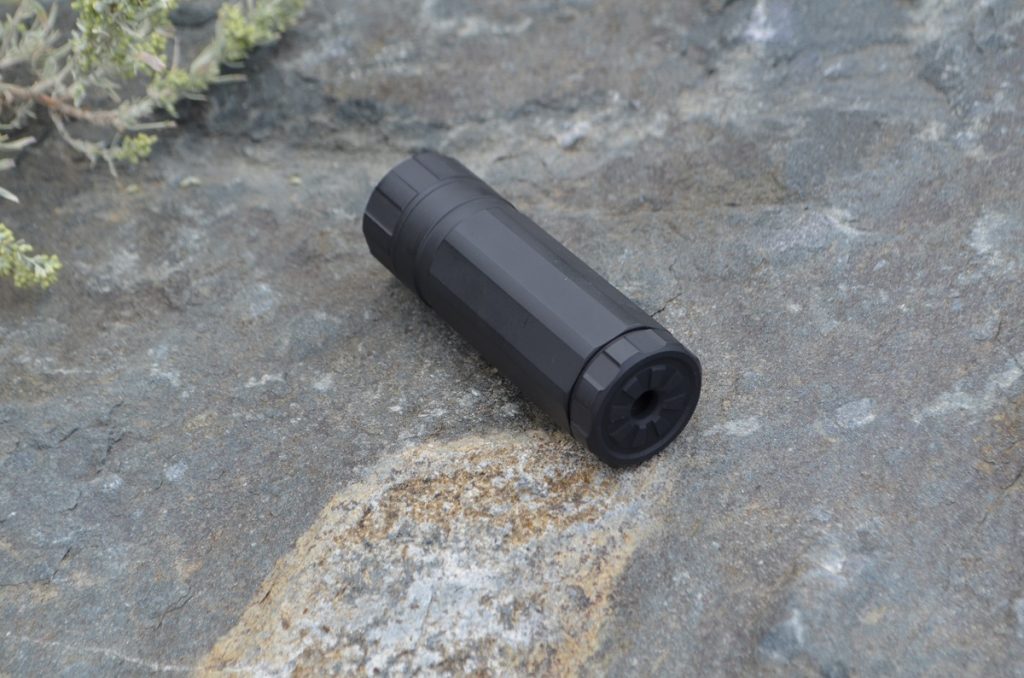 The Good
Taking the Halcyon apart we noted that the baffles were K-type and made of titanium. This keeps the weight down and reduces sound signature. Then we noticed that they were keyed for repeatable short alignment in an effort to not reduce, but eliminate Point of Impact (POI) shift.
The front section of the tube is aluminum and the rear portion is titanium with steel end caps and is finished in armor black Cerakote.
AAC promises additional adapters such as  ½ x 20 in. to use on European rim fire rifles like the CZ 452 and the threaded Beretta Model 71 pistols that were imported a few years ago by Century International Arms as well as one to mount the can on an FN 5.7 pistol.
The best part is that unlike many 22 suppressors, the halcyon can be disassembled with no tools whatsoever. It can be taken down and put back together completely by hand.
We took the Halcyon to the range with an assortment of rim fire rifles and handguns as well as our FN PS90 SBR (Short Barreled Rifle) and our full-auto Uzi with a 22 conversion kit as the Halcyon is full auto rated.
On our Savage Mk2 bolt action it performed well in both long and short configurations. We kind of preferred the shorter version on both the Savage and the S&W M&P 15-22 as it was barely longer than a typical flash suppressor and gave a nice finished look to both rifles. The longer version was definitely quieter, but we found that extra length to be unnecessary.
Switching to pistols we mounted the Halcyon on a Ruger Mk IV Tactical and a S&W Victory 22. The reduced sound signature of the longer silencer was more noticeable here, but the short version seemed to keep the noise down to a hearing safe level particularly on our S&W Model 41.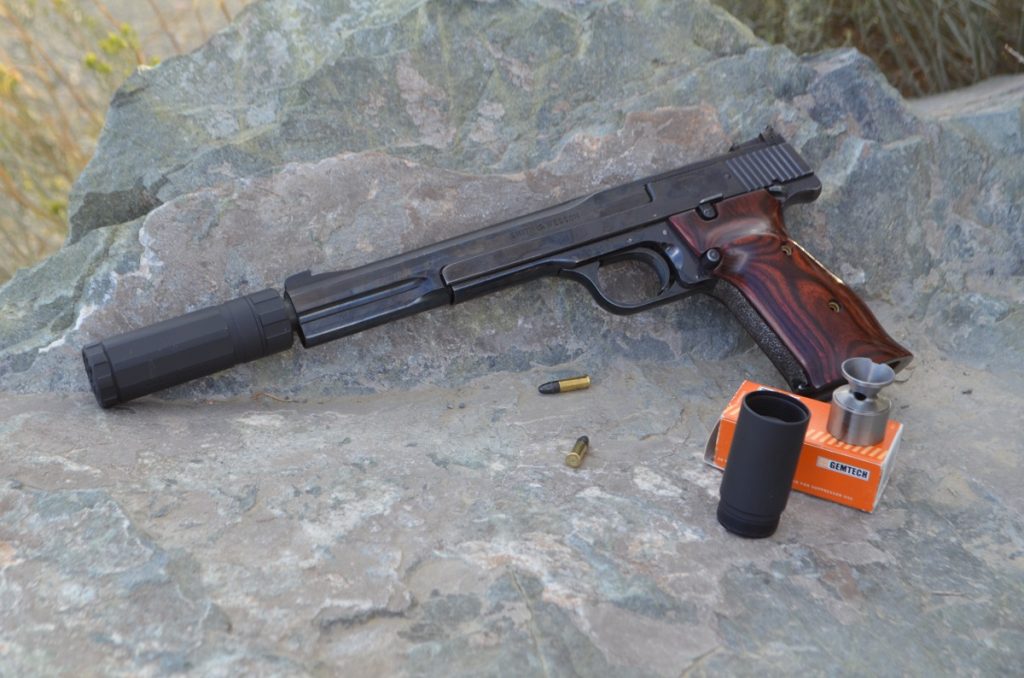 The Bad
An all titanium rim fire suppressor would have been awesome, but would have undoubtedly driven up the price and an MSRP of $450 pushes it toward the higher end of the scale. Although we think it is worth it based on performance we can see how it could keep people away from it.
The only other downside is that Form 4 transfers are still taking close to a year for approval. This has nothing to do with AAC, but is a hazard of the NFA (National Firearms Act) and is mostly related to the implementation of 41P last July.
The Reality
With the wait times involved with NFA and the $200 tax stamp, we like to take advantage of modular cans which give you in essence two silencers for one price. Not that you can make two cans from one of these, but it gives you an option.
There is some good news on that front courtesy of Silencer Shop.
Owing to the staff's background in IT (Information Technology), they recently teamed up with several industry partners and the NFA Branch to develop a bar coded system for ATF Forms. It reduces some of the waiting period, particularly on the Form 3 side as the forms need only be scanned.
Form 3 approvals (Dealer to Dealer) have been reduced from 4-6 weeks down to 24 hours and sometimes less. We recently had one come back in 26 minutes.
As for the Halcyon, we really liked the finished product and think this will be a favorite 22 can for many shooters who can appreciate using the two different lengths.
Caliber Rating
.17 HMR, .22 LR, .22 MAG, 5.7×28 FN
Thread Pitch
1/2×28
Color
Black
Diameter
1.0″
Finish
Cerakote™
Full-Auto Rated
Full-Auto Rated
Manufacturer
AAC
Build Material
7075 T6 Aluminum, Titanium
Specifications

Weight: 6.1 ounces (full); 4.5 ounces (compact)
Length: 5.28" (full); 3.41" (compact)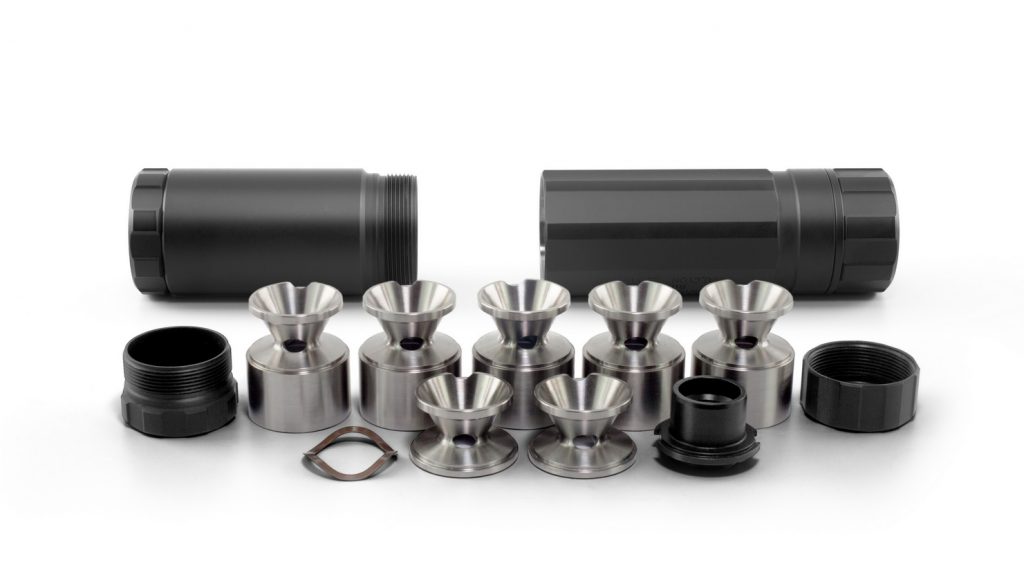 Support Breach-Bang-Clear.

Click on the ad below and visit a sponsor. Help us pay our execrable minions the paltry sum they so obviously don't deserve.
---
---
If you wish to share or repost, please so kind as to follow our terms and conditions.
Mad Duo, Breach-Bang& CLEAR!
Comms Plan
Primary: Subscribe to the Breach-Bang-Clear newsletter here; you can also support us on Patreon and find us on Pinterest.
Alternate: Join us on Facebook here or check us out on Instagram here.
Contingency: Exercise your inner perv with us on Tumblr here, follow us on Twitter here or connect on Google + here.
Emergency: Activate firefly, deploy green (or brown) star cluster, get your wank sock out of your ruck and stand by 'til we come get you.
T&C: All original material published by Breach-Bang-Clear is the copywritten property of Breach-Bang-Clear, Inc. If you wish to repost, republish, or otherwise share our content, feel free to reproduce an extract of up to 225 words and one complete, unaltered image, preceded by attribution crediting the source and author's name, to include a link to the Breach-Bang-Clear home page, with a link back to the full article on our website, BreachBangClear.com. You do not require our permission to do this. Please do not reproduce our content in its entirety without contacting us first. We do allow full syndication on a case by case basis (credited, and posted with a canonical link, as is common practice and in good form) but only when mutually agreed upon beforehand. If you wish to reproduce a complete article, please contact us for permission to publish first.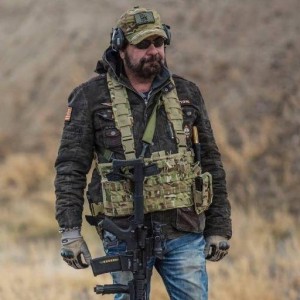 About the Author: Mike "the Mook" Searson is a veteran writer who began his career in firearms at the Camp Pendleton School for Destructive Boys at age 17. He has worked in the firearms industry his entire life, writing about guns and knives for numerous publications and consulting with the film industry on weapons while at the same time working as gunsmith and ballistician. Though seemingly a surly curmudgeon shy a few chromosomes at first meeting, Searson is actually far less of a dick and at least a little smarter than most of the Mad Duo's minions. He is rightfully considered to be not just good company, but actually fit for polite company as well (though he has never forgotten his roots as a rifleman trained to kill people and break things, and if you look closely you'll see his knuckles are still quite scabbed over from dragging the ground). You can learn more about him on his website or follow him on Twitter, @MikeSearson.