Active Shooter Incident, 3 Key Gear Items | Propper International
It's a situation we must train for but hope we never face. Propper has some suggestions for gear to have on hand, should you ever respond to an Active Shooter.
Brought to you today by Propper Apparel (@wearpropper). Use BANGING20 at checkout, save 20%!
According to this chart, which is part of an FBI study of incidents occurring between 2000-2013, Active Shooter situations (or Active Killer, depending on your agency's terminology) have increased annually by 16.4 incidents. This trend shows the necessity for realistic prevention efforts and aggressive training not just for LEOs but everyone who could be involved.
Yes, we at Breach-Bang-Clear are among those who believe even the school-age kids should know how to deploy a tourniquet and be prepared to fight back.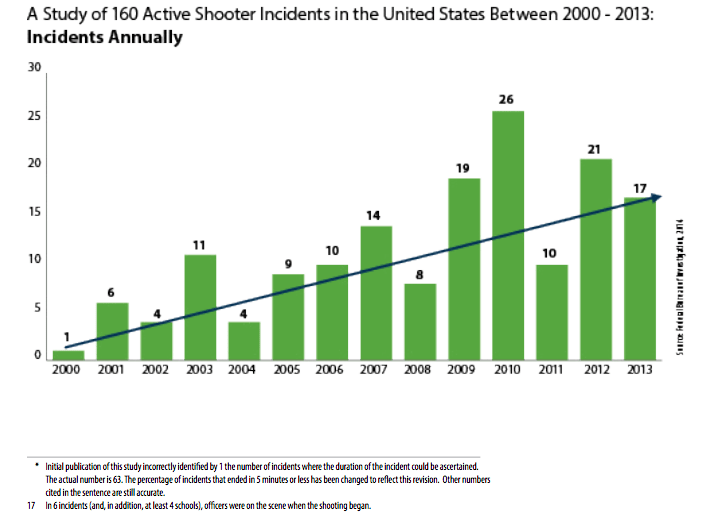 Aside from rigorous training and the possession of the right mindset to meet the demands of facing an Active Shooter, police must also be equipped with gear that will effectively function throughout their response. Propper recently published an article on their blog about the three most necessary tactical gear items a police officer must have when responding to an active shooter incident.
 Hard Body Plate Armor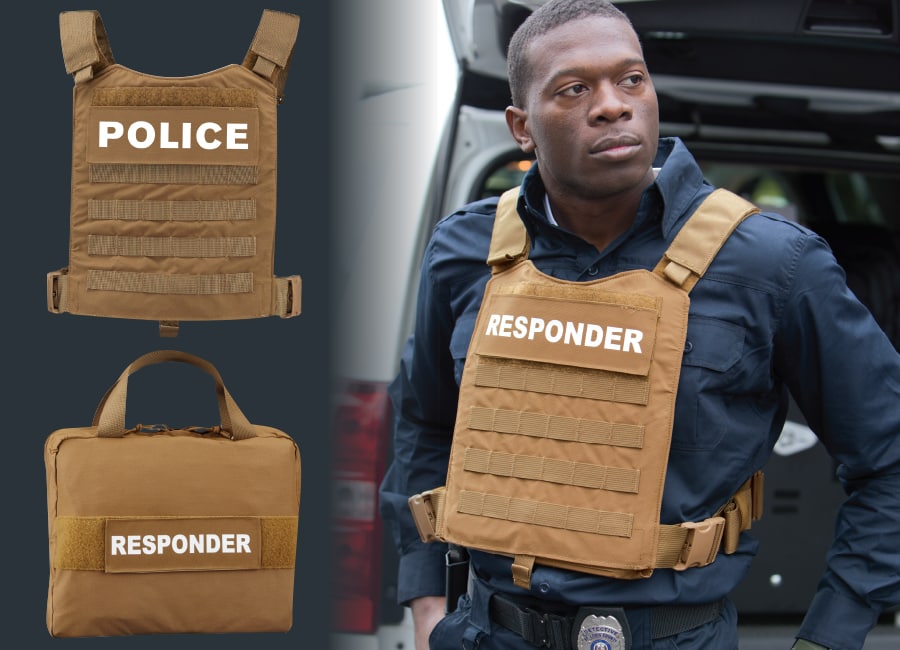 … many active shooters choose rifles over handguns because they are higher powered. Your soft armor is not rated to stop rifle rounds, leaving you vulnerable… Keeping a throw-on tactical vest such as a Critical Response Kit in the trunk gives you an in-conjunction-with (ICW) or Level IV stand-alone option that adds the extra penetration protection layer in front and back needed to stop higher velocity rifle rounds.
Bailout Bag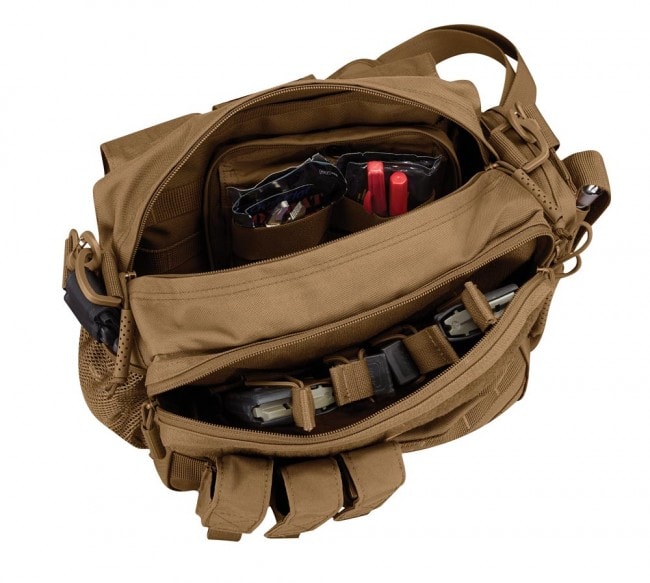 To keep extra rounds at the ready, consider a bailout bag that holds extra magazines on the outside for quick access. If you need to reload, it will likely be in the heat of battle, when you're running on adrenaline and relying on your training. Therefore, mag pouches need to be on the outside so you can grab the extra mags without fumbling to unzip and dig through the bag.
Additionally, it's recommended you keep medical supplies in your bailout bag, because in an Active Shooter situation you'll likely need to attend to wounded victims while waiting for EMS. Suggested items include a trauma kit, quick clot, tourniquets, a CPR mask, bandages and latex gloves.
Ballistic Helmet
At least one Orlando, FL police officer is very glad he was wearing a ballistic helmet in the early moments of the Pulse nightclub shooting in 2016. The unidentified officer was shot in the front of his helmet, just inches above his exposed forehead, and lived to tell the story. While ballistic helmets are only rated to IIIA, in this case, it over-performed and stopped a .223 round.
You can read Propper's full article here.
Agree? Disagree? Something else that should be in there?
We've run several previous articles about Active Shooter situations.  In particular, you may be interested in reading this article written by Chris Hernandez about Air Force Security Policeman Andy Brown. In 1994 he responded to the Fairchild Air Force Base mass shooting, and killed the shooter with only four rounds from his pistol at a distance of seventy yards, within two minutes of getting the call.
Additionally, you may be interested in the article about misidentification of the good guys who respond to the Active Shooter situation. There are two phrases discussed in the article: 1. "No one knows you're the good guy," and 2. "Not everyone with a gun is a threat." You can read that article here.
Brought to you today by Propper (@wearpropper), a member of JTF Awesome.
---
Declare for Morning Wood!
Come, stroll the awe-inspiring aisles of the Morningwood Bazaar.  Earn the right to wear our sigil and speak our words.
If you wish to cite, syndicate, or curate our material, or if you're wondering about our please be so kind as to read our Terms, Conditions, and Disclosures.
Take heed! We have advertisers, sponsors, and affiliate relationships with some of the companies you will be reading about (particularly, but not limited to, archival posts). If you purchase one of those items, we will get a small commission from the sale at no additional cost to you. A lot of work goes into Breach-Bang-Clear; by making your purchase through one of our portals you'll be supporting our work. This will help us buy beer, bullets, and barbecue, and we won't have to put pop-up ads and other such stupid shit into our articles to pay our expenses.