The Mandarin Mandalorian Mojito
This article was shamelessly brought to you by MadDuo.com, the store we've finally revamped. Not that we'd be blatant or anything, but if you're looking to spend money on something that doesn't have boobs, you could do worse than MadDuo.com. You see MadDuo.com, which is our store, has lots of great stuff in it. Yessir, that MadDuo.com is sure worth checking out. That's "MadDuo.com." Mad Duo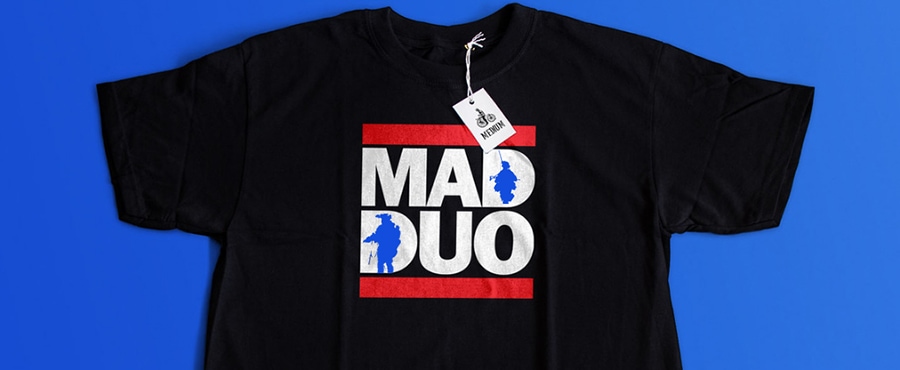 The Mandarin Mandalorian Mojito
David Reeder
Life as a stormtrooper ain't easy — it's even harder when you're really small.
I first wrote about Darryl Jones a couple of years back. I thought his work was brilliant then and I'm pretty sure I like it even more now, and I never tire of following the (mis)adventures of Eric.
You know, the little stormtrooper. Who plays guitar.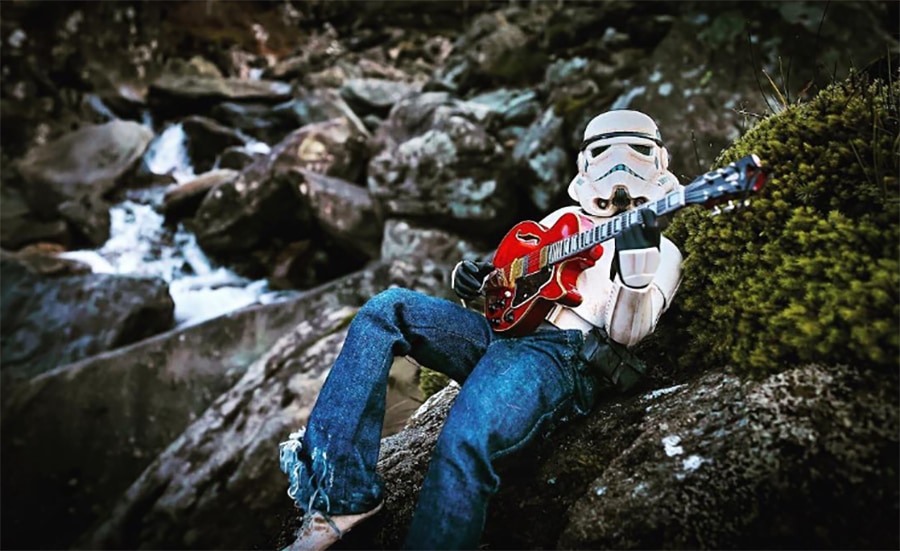 And travels all over the world (our world).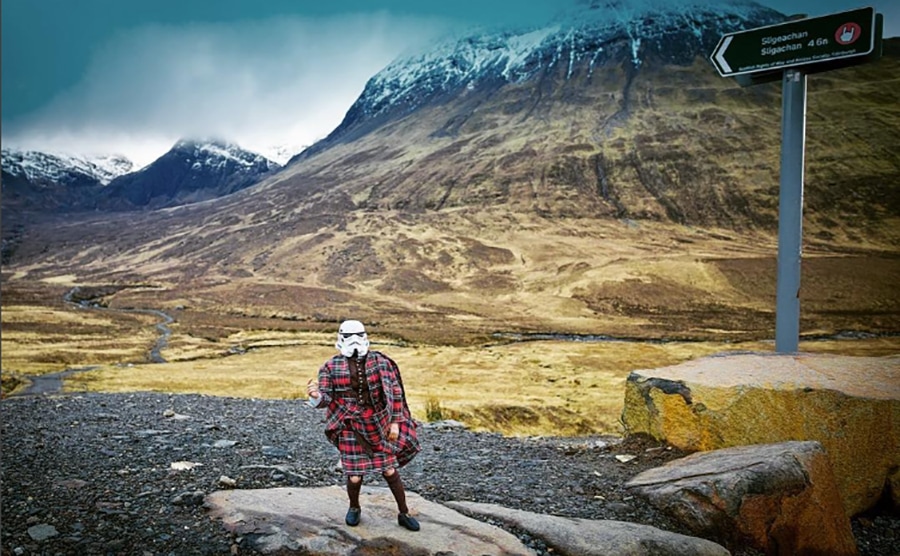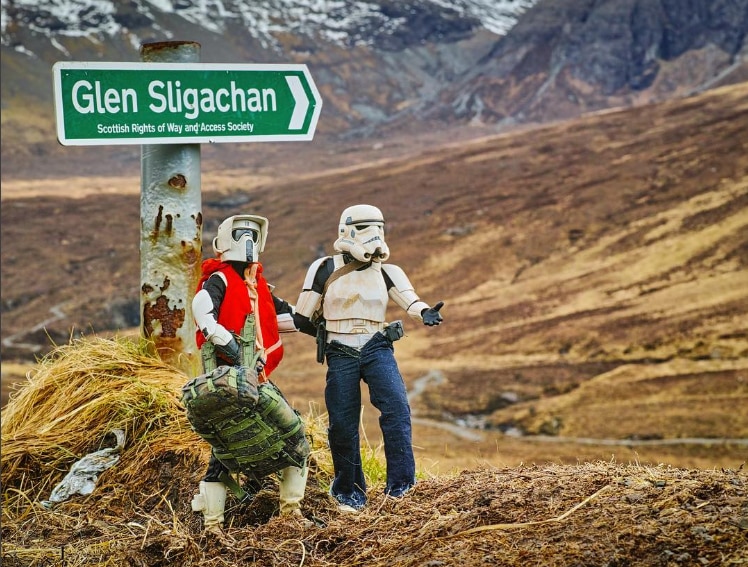 Jones is part of the oh-so-superbly-named Grumpy Cock Studios (@grumpycockstudios), a food and drink photography studio based in the UK. Eric apparently helps them with their work.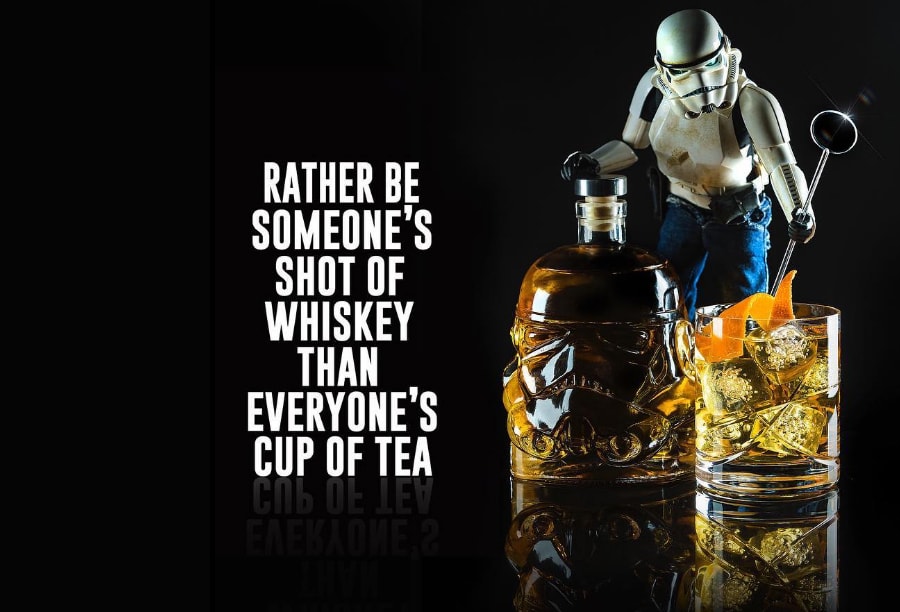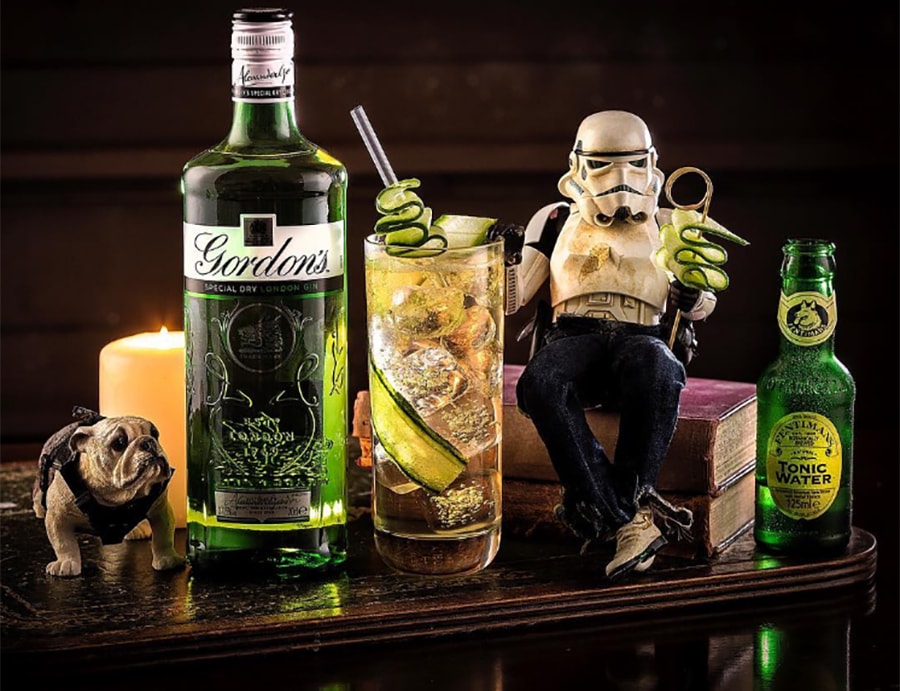 This might help explain Eric's most recent work, wherein he published the recipe for a Mandarin Mandalorian Mojito, developed in partnership with a minuscule Boba Fett.
Says Eric, who is evidently drunk enough to sing,
"Boba has finished after a long, hard day,
time to relax, chill out and play,
A summery drink is needed – only one way to go!
the refreshing Mandarin Mandalorian MOJITO!
Juice of the Bantha toe,
a little sprig of mint
add a dash of fresh lime,
but only a hint…
All muddled together,
add some chopped orange too,
have a Happy star wars day,
and May the 4th be with you…."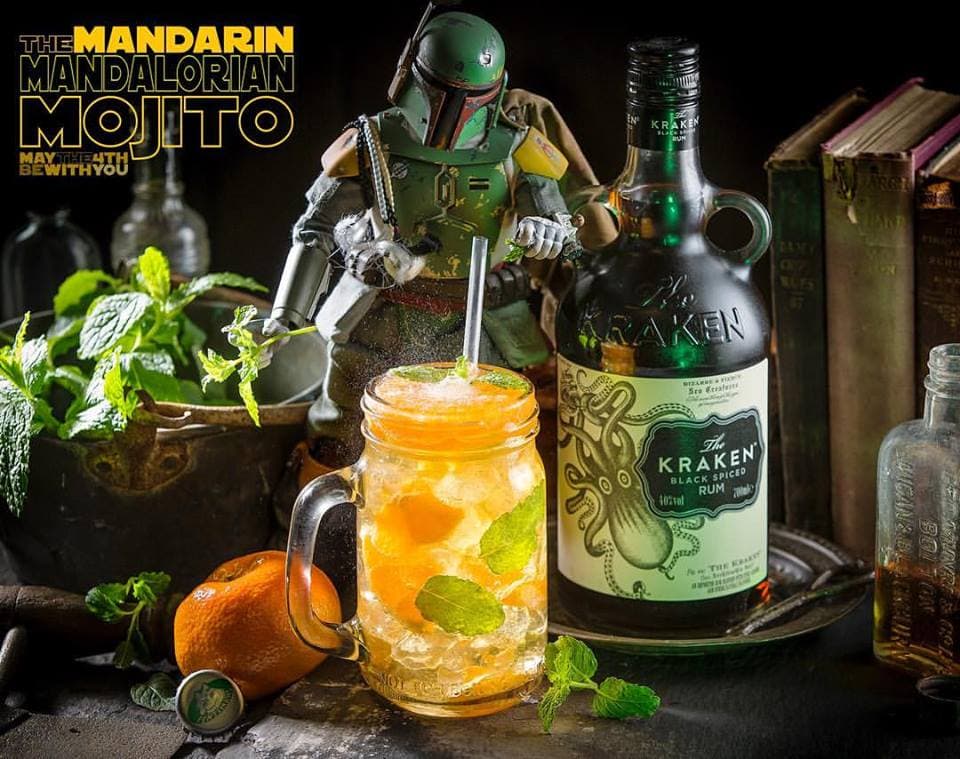 Grumpycock Mandarin Mandalorian Mojito:
Key Components:
•60ml Fermented juice of the Bantha toe (if not in season, dark Rum will do, we like to use @krakenrum )
•Sprig of Mint, hint of lime, 2 tbsp crystalised Wompa Snot (granulated sugar will do), Mandarin oranges, Fentimans Soda Water and crushed Ice.
Making it happen:
•Add the crystalised Wompa Snot (sugar) to your receptacle. Gently Muddle 8 mint leaves and a dash of lime juice in an Empire glass. (Collins)
•Fill with the finest crushed ice shards from the planet Hoth, mix in some sliced Mandarin wedges.
•Now splash in the 60ml of Bantha Toe juice and top up with Soda. All ready to go.
As you can see, Grumpycock uses nothing but fresh ingredients.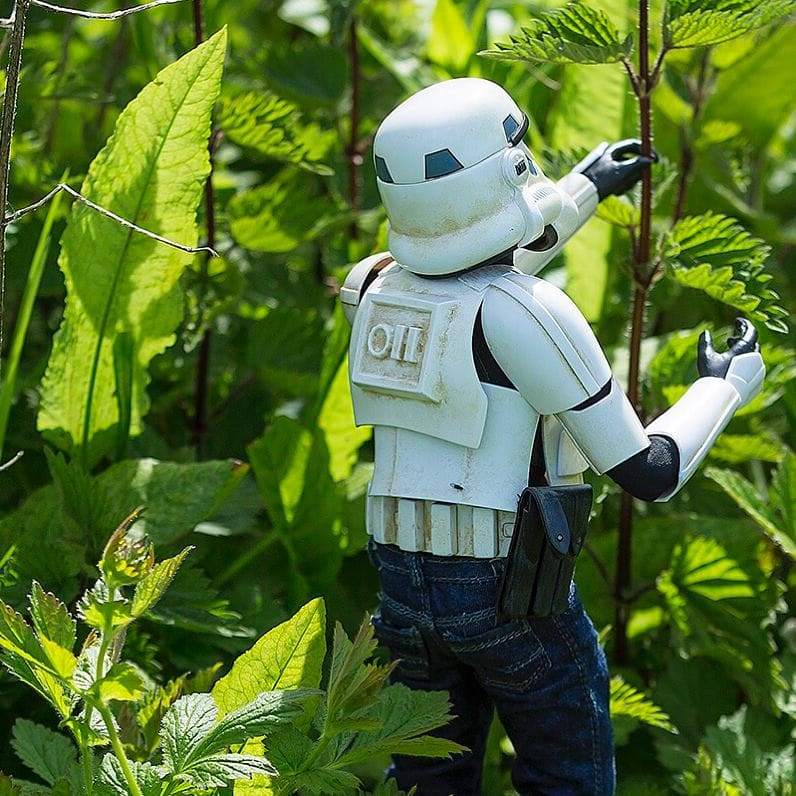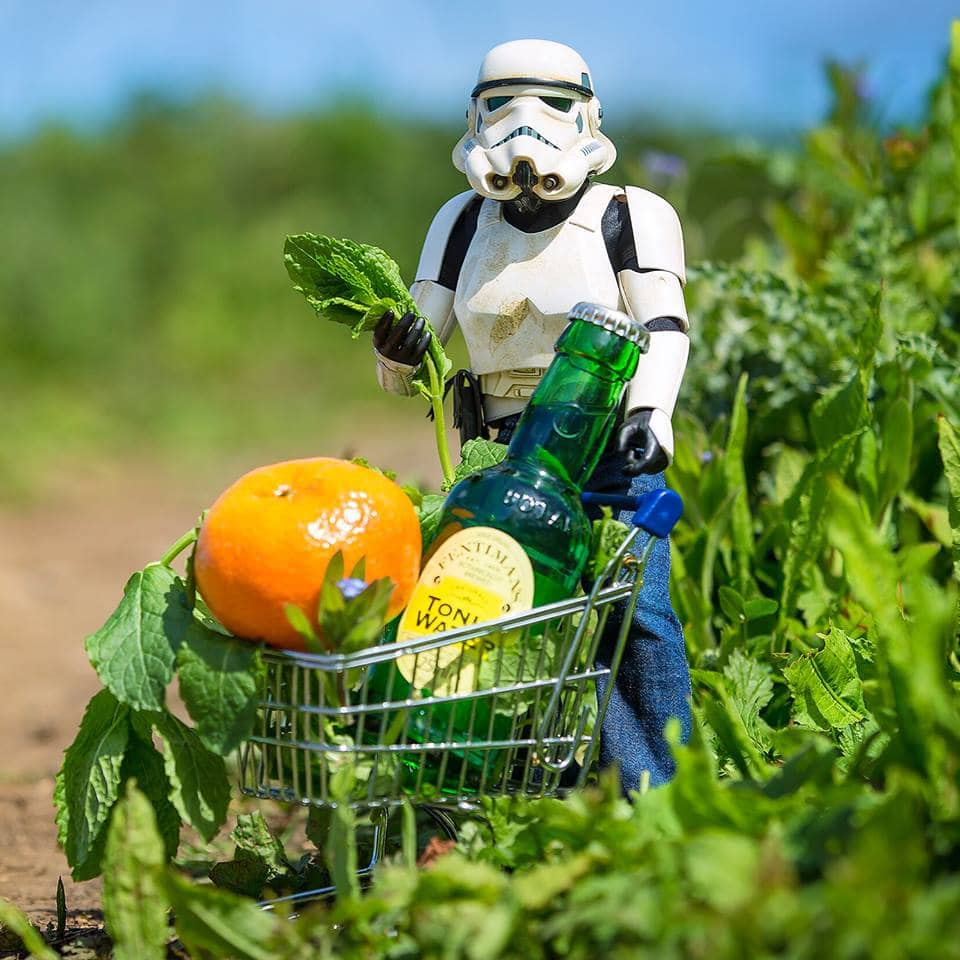 You can follow Eric's adventures (and those of his friends, and his photographer Darryl) on Instagram, @darryljones. GrumpyCock Studios is online here.
Oh, and for fuck's sake, subscribe to our newsletter why don'tcha.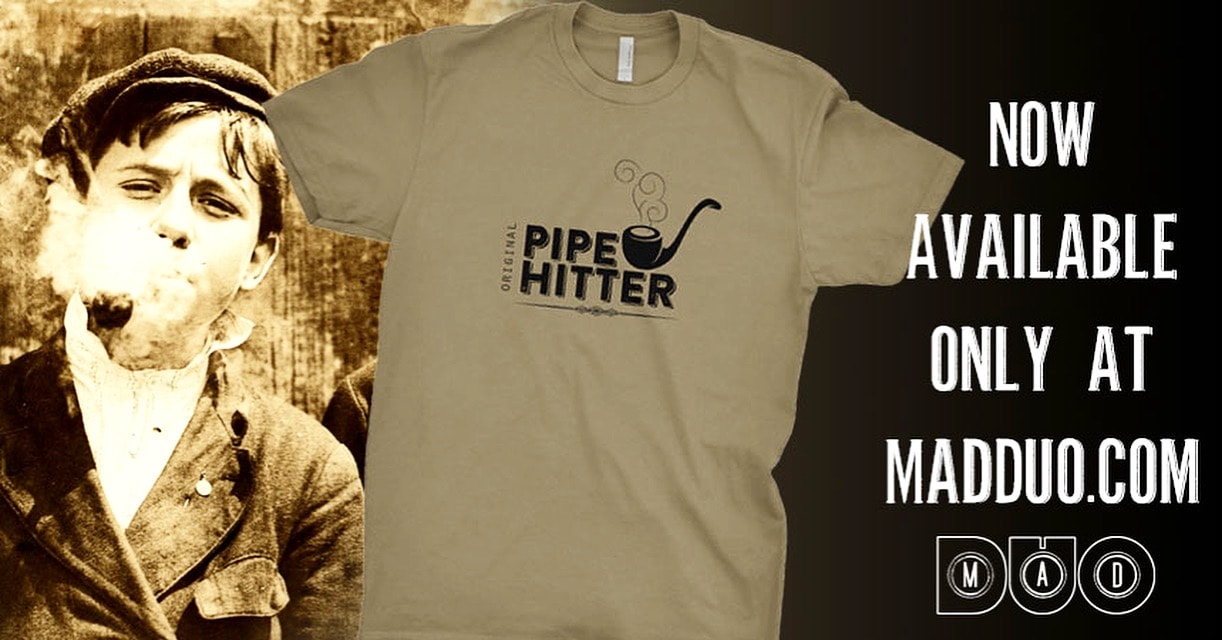 ---
Mad Duo, Breach-Bang& CLEAR!
Comms Plan
Primary: Subscribe to our newsletter here, get the RSS feed and support us on Patreon right here.
Alternate: Join us on Facebook here or check us out on Instagram here.
Contingency: Exercise your inner perv with us on Tumblr here, follow us on Twitter here or connect on Google + here.
Emergency: Activate firefly, deploy green (or brown) star cluster, get your wank sock out of your ruck and stand by 'til we come get you.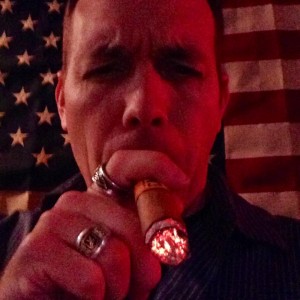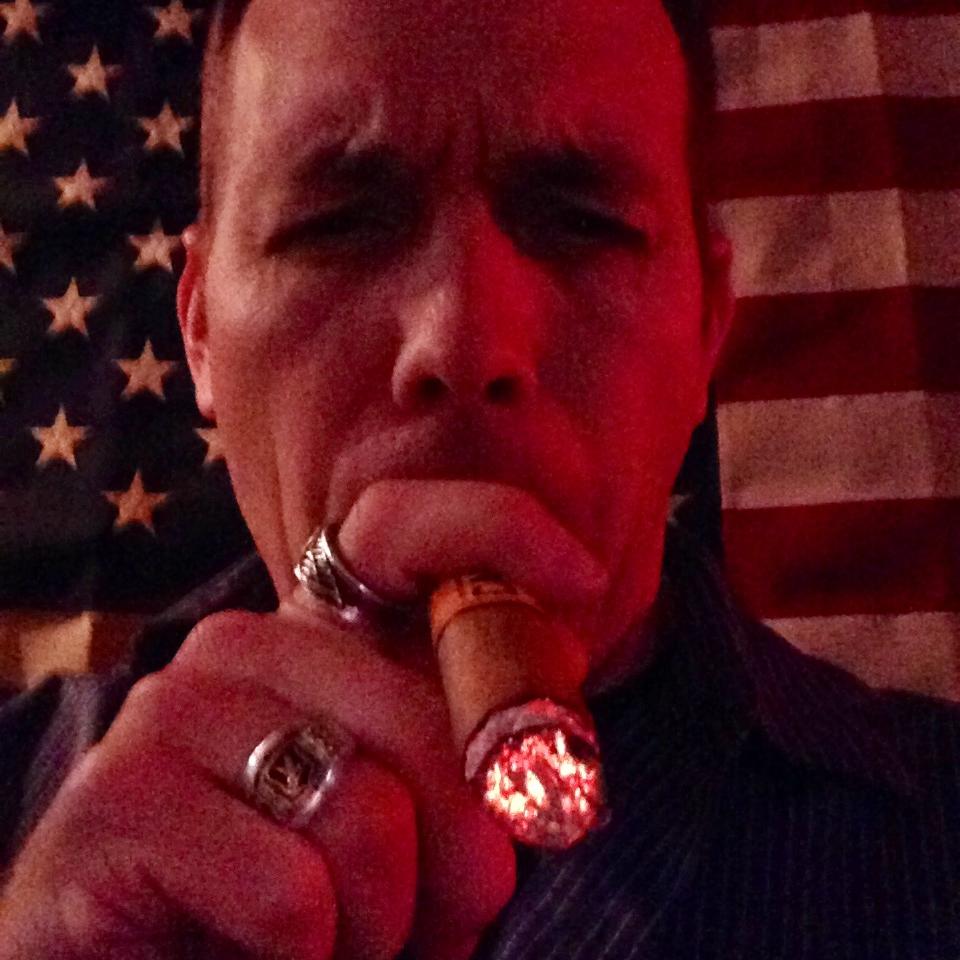 About the Author: It might not be too surprising that David Reeder, who never met a $50 word he didn't like, one of the "leaders" of the pedagogic and frequently obstreperous Breach Bang Clear team — insomuch as they have a leader (the terms orchestra conductor and rodeo clown are equally apropos). A former POG who tastes like chicken, Reeder cannot play the harmonica. He founded Breach-Bang-Clear quite accidentally at his young son's behest several years ago. He is the Mad Duo's Chief Wretched Flunky and Breach-Bang-Clear's HMFIC. A LEO for many years and former AF Security Forces SNCO, he was an O/C at the National Homeland Security Training Center for many years and a longtime MOUT instructor at the Bold Lighting UWS. Reeder has appeared on Fox News Business and written for a number of publications, from US News & World Report and Military.com to RECOIL Magazine and Soldier Systems Daily. All of that sounds way cooler than it actually is. You can read more about him here. Follow his banality on Instagram, @davidreederwrites.
"I have no taste for either poverty or honest labor, so writing is the only recourse left for me" Hunter S. Thompson

"Some editors are failed writers, but so are most writers." T.S. Elliot

"Either write something worth reading or do something worth writing." Benjamin Franklin