ZT 0450-FCDAM Sinkevich-Thomas Ti Frame Folder | Ltd. Edition Knife Available
The latest Zero Tolerance limited edition folding knife is now available (although it shan't be so for long). It's the ZT 0450-FCDAM, featuring custom hardware by Dimitry Sinkevich and a Damascus herringbone pattern by Devin Thomas on a machined Titanium frame.

The new factory custom Zero Tolerance will run you $400.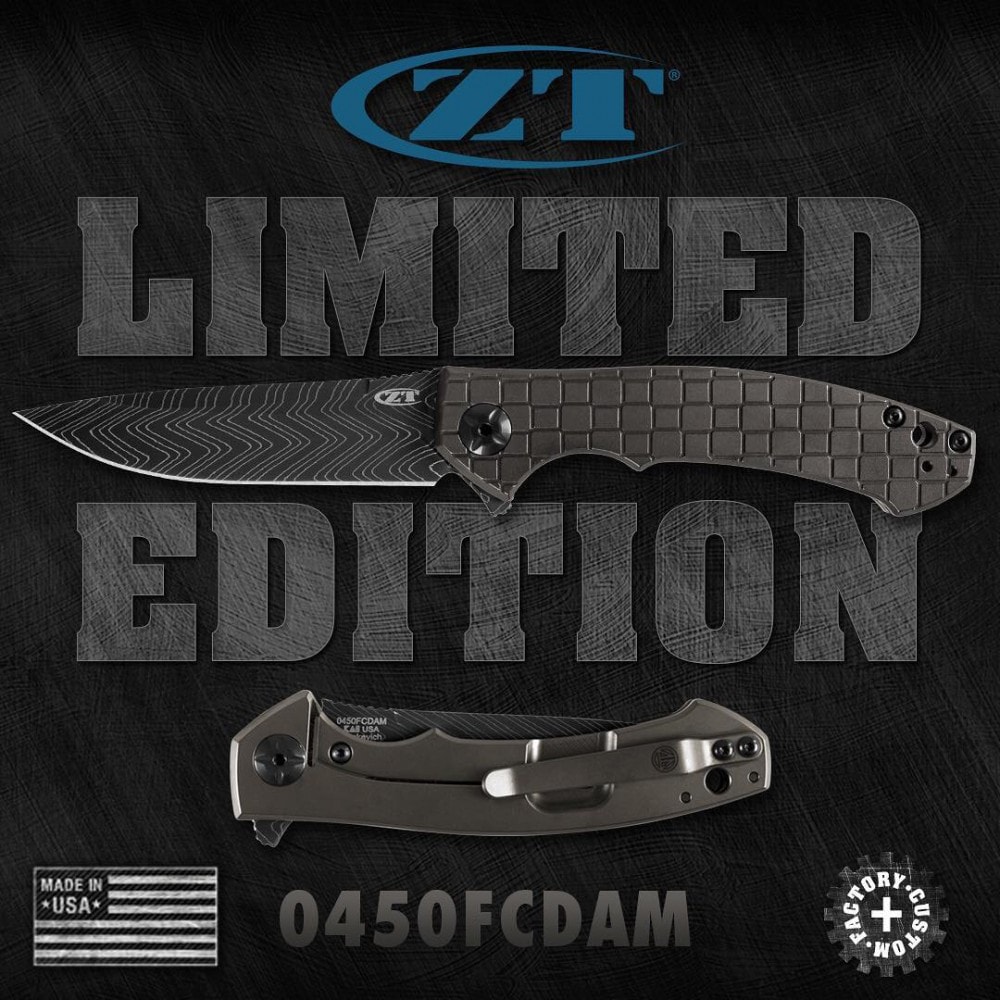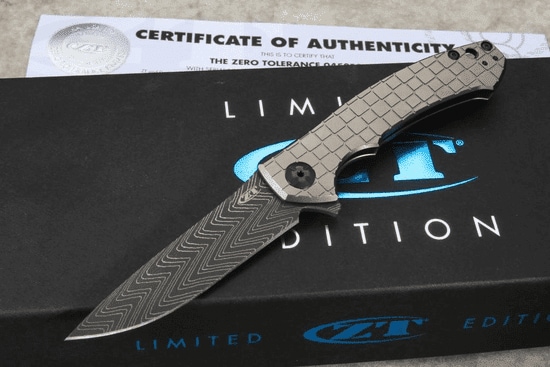 Here's how they describe it:
"From knifemaking genius and creator of many of Zero Tolerance's line, Dmitry Sinkevich, comes the 0450FCDAM Factory Custom knife. The hardware and pocket clip on this knife is made by him, it provides a highly custom look and feel. The pocket clip carries his logo, acknowledging the work he did on the knife. Then in collaboration with American blacksmith Devin Thomas, they are crafted with not only the utilitarian design and effectiveness Zero Tolerance is known for, but also the use of herringbone Damascus steel for a striking look that will be as at home in a collector's display case as it is their front pocket."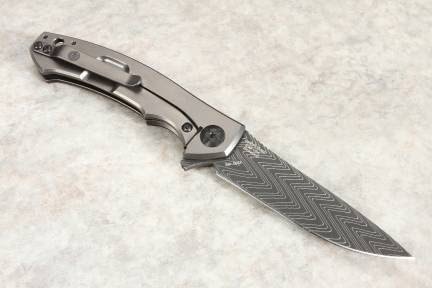 There's more of course. Read up on it (or buy one) here at KnifeArt.com.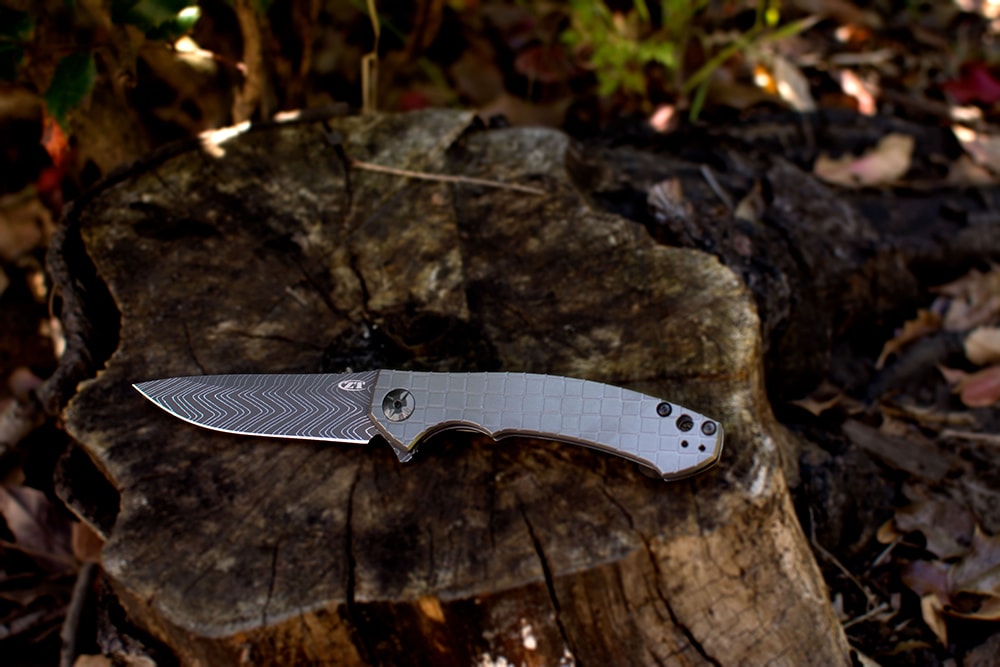 A whole, sharp array of ZT Knives are available at KnifeArt.com; they are also at Brownells, via Breach-Bang-Clear's Amazon Outfitters (yes we made that term up), at Optics Planet, and occasionally at Rainier Arms. 
---
Declare for Morning Wood!
Why become a patron? Not for the dick pics. So you can access the Morningwood Bazaar, obviously.
Exclusive discounts up to 60% off all kinds of guns and gear. 
Plus, unrivaled camaraderie where we only make fun of you most of the time.
Access to Nancy's Squat & Gobble, our closed Facebook discussion group.
If you wish to cite, syndicate, or curate our material, or if you're wondering about our please be so kind as to read our

Terms, Conditions, and Disclosure

s.
Take heed! We have advertisers, sponsors, and affiliate relationships with some of the companies you will be reading about (particularly, but not limited to, archival posts). If you purchase one of those items, we will get a small commission from the sale at no additional cost to you. A lot of work goes into Breach-Bang-Clear; by making your purchase through one of our portals you'll be supporting our work. This will help us buy beer, bullets, and barbecue, and we won't have to put pop-up ads and other such stupid shit into our articles to pay our expenses.