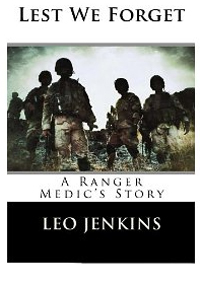 Lest We Forget is a book by Leo Jenkins, an Army Ranger medic from 3/75. It shows not just what it takes to become a medic for SOF forces during a time of war, but what happens once you do – including pictures and first-person accounts from the search and rescue operation after Operation Redwings (the guys who were trying to rescue/recover a SEAL recce unit, made famous by Marcus Luttrell's book and the movie of the same name).
The author, Sgt. Leo "Doc" Jenkins is a veteran of multiple combat tours to both Afghanistan and Iraq as a member of 3RD Ranger Battalion, 75th Ranger Regiment. He's the graduate of numerous special operations medical courses, is the recipient of multiple awards for valor in combat, has some great tattoos and, not surprisingly, rocks a badass beard.
We don't know that the title comes from Rudyard Kipling's poem Recessional, but it certainly seems apropos.
The tumult and the shouting dies—
The Captains and the Kings depart—
Still stands Thine ancient sacrifice,
An humble and a contrite heart.
Lord God of Hosts, be with us yet,
Lest we forget—lest we forget!
Intriguing ain't it? (Don't worry: mostly SFW link)
Here's an excerpt from the book:
I feel the heat from the blast from 40 meters away, everything is white, sound is reduced to a high pitch buzzing and then, silence. There is nothing. Time stops. I wait to hear someone scream out for the medic. I wait for something, anything. Every ounce of air has been drawn from me as I wait, a lifetime in that single breath, I wait. As my eyes regained focus I realize that the blast came from the exact position that second squad was just in. The predator drone feed would later show the blast's heat pattern completely white out the screen and erase the six Rangers that stood within a couple of meters of the suicide bomber's position.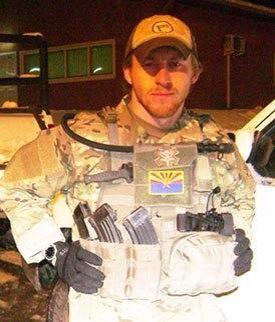 Air rapidly enters my lungs the way it does after you've been held under water a little too long. I look immediately to my platoon Sergeant and we run. Not to cover, no to safety but directly at that shack of a house, in the middle of that field, in the middle of nowhere. Josh's fire team reaches the front door just in time to receive a volley of 7.62 slung at them from a PRK set up on the other side of the shack's mud wall.
They do not hesitate.
We're only partway through the book, so you'll have to stand by for a review. However, if you're looking for something good to add to your list of things to do, you should consider making Lest We Forget Your Weekend Read. Buy it here for paperback.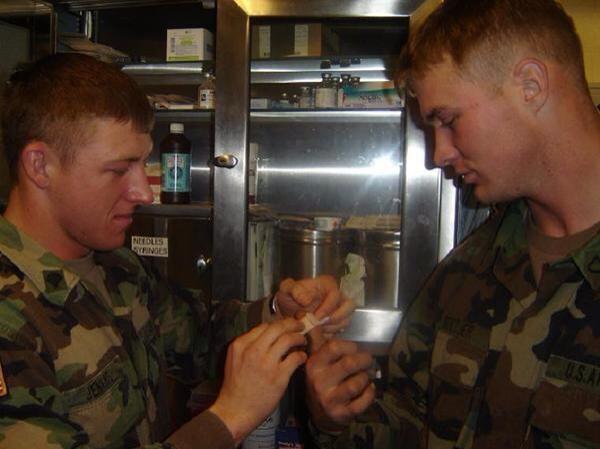 ---
Declare for Morning Wood!
Come, stroll the awe-inspiring aisles of the Morningwood Bazaar.  Earn the right to wear our sigil and speak our words.
If you wish to cite, syndicate, or curate our material, or if you're wondering about our please be so kind as to read our Terms, Conditions, and Disclosures.
Take heed! We have advertisers, sponsors, and affiliate relationships with some of the companies you will be reading about (particularly, but not limited to, archival posts). If you purchase one of those items, we will get a small commission from the sale at no additional cost to you. A lot of work goes into Breach-Bang-Clear; by making your purchase through one of our portals you'll be supporting our work. This will help us buy beer, bullets, and barbecue, and we won't have to put pop-up ads and other such stupid shit into our articles to pay our expenses.