Who Needs a Candy Heart When You Have BATFE?
Educate yourself on the current nonsense. Mad Duo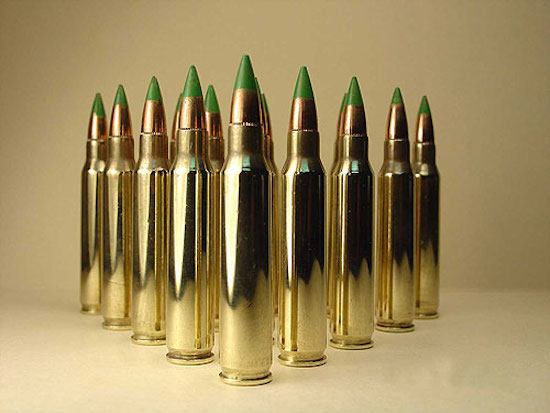 Who Needs a Candy Heart When You Have BATFE?
Our Lawyer Friend Adam K. weighs in.
BATFE's breakup with SS109/M855 the day before Valentine's Day left many of us heartbroken. Our beloved 62gr cheap plinking round which was available at fine firearms retailers across the country was dealt a devastating blow. The BATFE was kind enough to claim that the new framework for the "primarily intended to be used for sporting purposes" no longer exempted SS109/M855 from classification as "armor piercing" as defined under federal law. As our collective hearts sank, our brains began to ponder how this could have happened.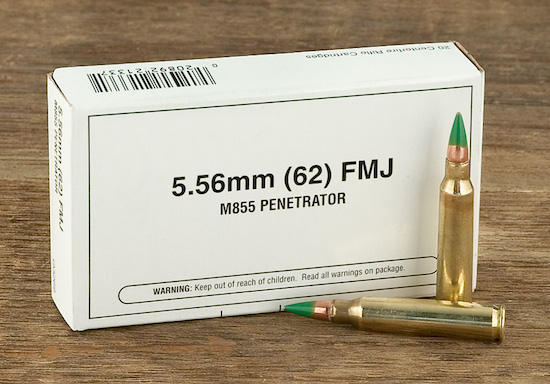 In order to understand we first need to know how the law defines armor piercing ammunition. That can be found in 18 USC § 921(a)(17)(B) which defines "armor piercing ammunition" as:
(i) a projectile or projectile core which may be used in a handgun and which is constructed entirely (excluding the presence of traces of other substances) from one or a combination of tungsten alloys, steel, iron, brass, bronze, beryllium copper, or depleted uranium; or
(ii) a full jacketed projectile larger than .22 caliber designed and intended for use in a handgun and whose jacket has a weight of more than 25 percent of the total weight of the projectile.
The primarily intended for sporting purposes exemption can be found in the section below. It reads:
(C) The term "armor piercing ammunition" does not include … a projectile which the Attorney General finds is primarily intended to be used for sporting purposes…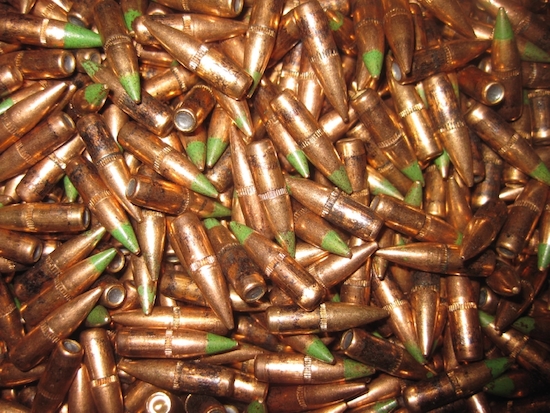 So what gives? I went back to the legislative debates surrounding passage of the Law Enforcement Officer Protection Act of 1986. It seems at the time the media was causing panic about criminals being able to obtain "armor piercing" ammunition. Kevlar was relatively new and the concern was that officers would be slain in the street (never mind the fact the bullet which cause the panic had been on the market for at least 8 years and .44 mag would penetrate the new vests anyway). The language in section (i) is the result of that panic. The statute was modified by the Violent Crime Control and Law Enforcement Act of 1994 and the current language is the result of that.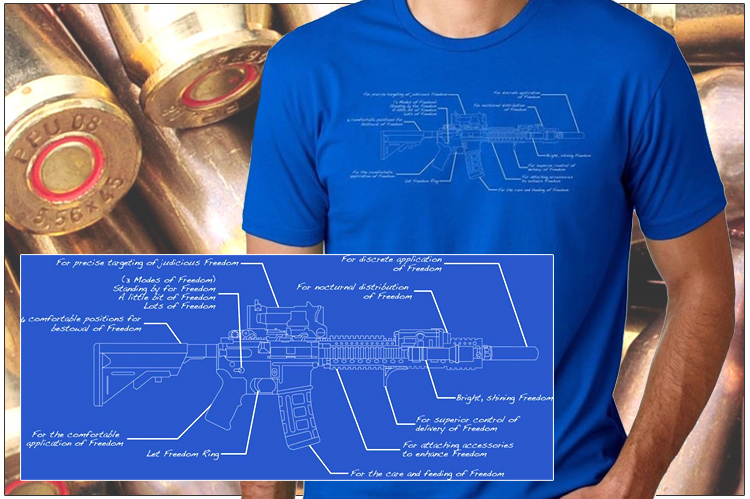 One of the criteria the BATFE purports to use in determining whether ammunition fits into the newly crafted framework is whether the ammunition, which contains armor defeating metals, can be fired from a relatively small, concealable firearm! So why is SS109/M855 being targeted? AR-type pistols and the fact that the "armor piercing" projectile MAY be used in a handgun.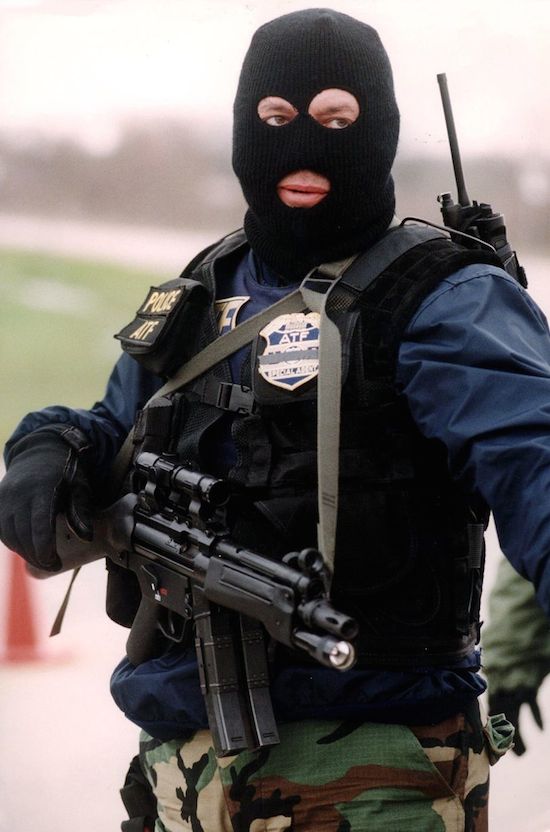 My research indicates SS109 and M855 do not fit into EITHER subsection (i) or (ii)! I am working to obtain figures directly from a manufacturer for an exhibit, but subsection (i) has no bearing on the classification because the core is made of a steel penetrator weighing about +/- 10 grains with the rest being lead! A far cry from the "constructed entirely….from one of a combination of….steel," requirement. Subsection (ii) would be eliminated because the jacket weight is about 17% of the projectile weight, not withstanding the fact that the projectile is .22 caliber AND was neither designed nor intended for use in a handgun.
It's my position that the BATFE does not and NEVER did have the authority to grant an exemption to SS109/M855 under the "primarily intended for sporting purposes" exemption to armor piercing ammunition as it never fit the definition of armor piercing.
With regard to officer safety, Breach Bang Cowan! penned a love letter to the BATFE. The BATFE believes that removal of the M855 and SS109 will help prevent law enforcement deaths as both rounds can penetrate common law enforcement soft body armor. I can only point out that many other government agencies including the FBI and the National Institute for Justice (specifically the  NIJ Ballistic Resistance Standard, 0101.06) state that any 5.56mm or .223 round, even the most common 55 grain FMJ can penetrate the level II and level IIIA armor. So banning what is considered by the ATF to be an "armor piercing" round, the M855/SS109, is misinformed, disingenuous or improperly researched.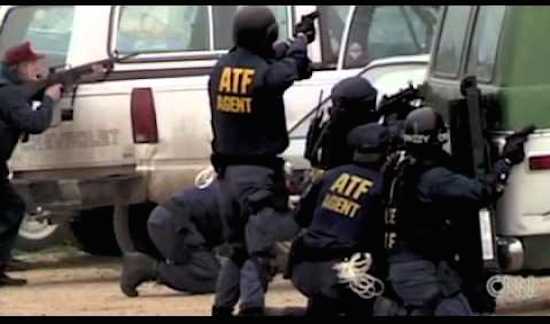 More importantly, if we look to the criteria of officer safety:
the FBI's Law Enforcement Officers Killed and Assaulted annual report shows that of the 535 Officers feloniously killed 2003-2012 (the most current statistics), only 92 were killed with rifles. Of those killed with rifles, only 5 were killed by a rifle chambered in .223/5.56mm.  It's also telling that of the 535 officers killed, 21 died as a direct result of a body armor penetration (identified as the round fired exceeding the vest's protection rating) and only one of total body armor failure.  Looking strictly at statistics, a ban on M855/SS109 does not equal a common sense approach to officer protection or a wise use of tax payer money.

We will see if BATFE moves forward with actually implementing the SS109/M855 reclassification. But we also need to look at the proposed framework BATFE has created to classify projectiles in the future. There are numerous manufacturers who are producing projectiles made of brass in order to be more environmentally friendly and/or to make a more effective projectile for hunting purposes. This creates a dangerous environment which BATFE could abuse.
Interested in taking action? Read BATFE's proposal here
Be sure to take some time to draft a comment. As always, try to find issues that BATFE didn't think of, especially with their proposed framework.
Comms Plan
Primary: Subscribe to our newsletter here or get the RSS feed.
Alternate: Join us on Facebook here or check us out on Instagram here.
Contingency: Exercise your inner perv with us on Tumblr here, follow us on Twitter here or connect on Google + here.
Emergency: Activate firefly, deploy green (or brown) star cluster, get your wank sock out of your ruck and stand by 'til we come get you.