Independence Week | We Will Kill You in Your Sleep on Christmas. Part 2
After the icy beach landing in New Jersey, the colonial army-road marched down to the city of Trenton. George Washington rode his horse up and down the line encouraging the men to continue. General Sullivan sent a courier to tell Washington that the weather was wetting his men's gunpowder. GW responded, "Tell General Sullivan to use the bayonet. I am resolved to take Trenton." After a pause, he was heard muttering, "Fucking airwingers."
A continuation of last night's Part 1.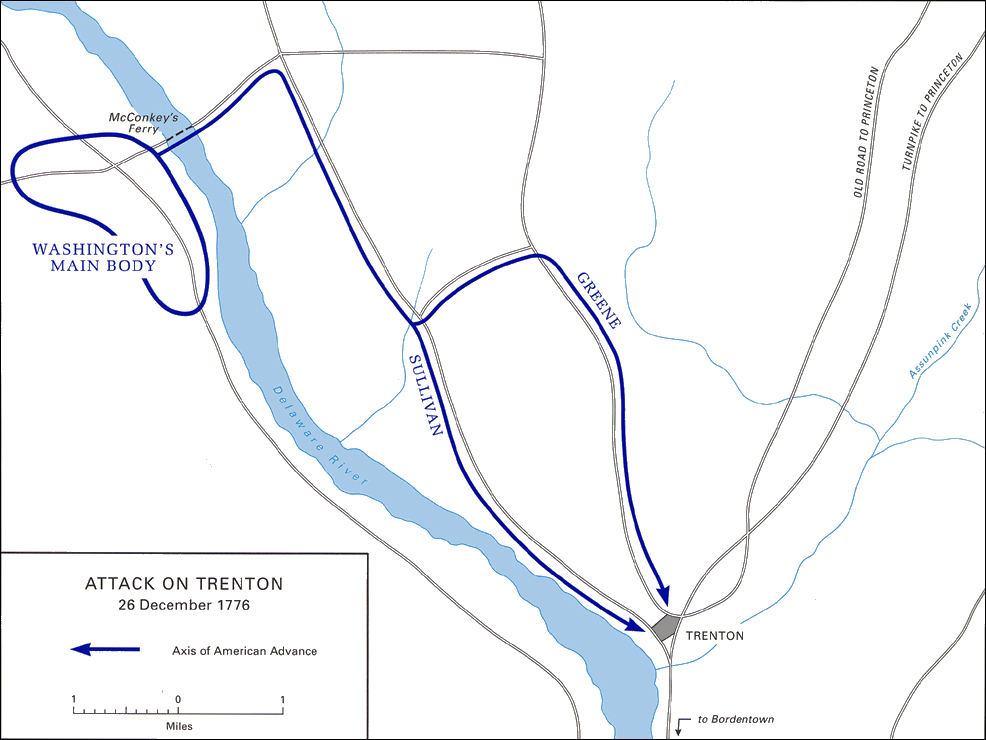 The plan of attack!
About two miles outside of Trenton, shit got worse. As the main body reunited with the advance parties, they were startled by the sudden appearance of fifty armed men. Luckily, they were friendlies. Led by some civilian dude named Adam Stephen, they had not known about GW's badass plan to attack Trenton and had attacked a nearby Hessian outpost. GW was fucking livid. The Krauts had probably been tipped off because of this attack, and it most likely fucked the entire mission.
He screamed at Stephen, "You sir! You, sir, may have ruined all my plans by having them put on their guard!"
He almost shot the dude dead right there, but the XO ran over and calmed him down. Despite this fuck-up, GW ordered his boys to continue the advance to Trenton. Luckily the Krauts dismissed the LP/OP attack as an isolated incident and didn't stand up more forces to investigate. Like, they didn't even send their QRF out to check on those poor dead fuckers.
Okay, now for the good part.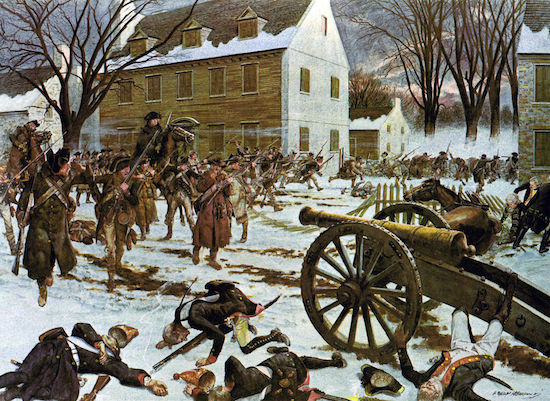 The Attack
Nearing the city of Trenton, GW pushed his boys out on line and had them prep the arty. At 0800, all hell broke loose. They shelled the city as they began the assault.
"You men shoot those sons of whores in their shitstained beds, as they sleep!" Washington roared, digging his heels into his horse. The attack pushed the Hessians back into the city, but that offered them little cover. "These fuckers didn't fill a single damn sandbag!" GW shouted in disbelief. Hessian engineers had recommended this to their commander, but he had foolishly shot that plan down.
His decision led to a complete bloodbath, with Germans getting shot in their stupid faces as the colonial army swept through house to house. Finally, they captured the Hessian CO, who still refused to surrender. Riding up on his huge majestic horse, (rumored to be a descendant of unicorns) George Washington commanded, "Get that cock-sucking Kraut out here, it's time we have a little chat!"
GW's own PSD guys dragged Colonel Johann Rall out into the street, happy to finally have something to do. Dumping him in the mud before GW, Colonel Rall began to cry like the little bitch he was. "Hey, Rall, you son of a bitch. I only have one question for you," GW smirked. The Hessian commander had shit his pants, and snot ran down his nose as his shaking hand hovered over his pistol. He squeaked out a "Ja?" in response, still debating if he should go for his gun.
"Where is the only place German should be spoken?" GW asked calmly.
Confused, Rall responded with an uncertain "Germany?" His hand twitched in one last act of defiance and went for his pistol. In a flash, GW drew his Nighthawk custom and drilled a hollow point right between the disgraced officer's eyes! As the dead Hessian fell face first into the mud, GW loudly proclaimed the correct answer.
"Wrong, you stupid motherfucker! The only place German should be spoken is in Hell! "
Silence swept over the city of Trenton as the victorious George Washington lit a Cuban and pulled out a flask of whiskey. After taking a long pull of the liquor, the first beams of sunlight cleared the tall trees at the edge of town. They cast a brilliant light on GW, still mounted on his blood-splattered white horse. Just then, an American Bald Eagle cried out from the sky above, and GW instinctively put his arm out for it to land. The noble raptor landed perfectly on his leather gauntlet and is believed to have given him a nod of approval. (This has never been confirmed, but sounds bad-ass, so we'll let this historical argument slide.)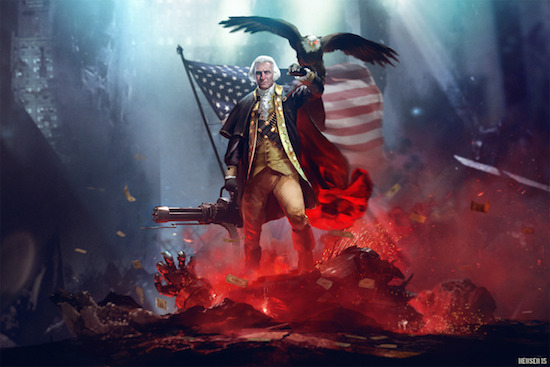 The battle of Trenton gave George Washington and his soldiers a much-needed victory, as well as a boost in confidence, contributing to the changing tide of the Revolutionary War. The Hessian forces lost 22 KIA, 83 WIA, and 896 captured. The Americans suffered only two deaths from frostbite and five WIA in the battle, including a near-fatal wound suffered by the future president James Monroe.
We'd give you all the details, but if you want to read the full "historically accurate" account of the battle, you lazy bastards can Google that shit yourself. Rest assured, it was an impossible mission, that carried great weight after its victory.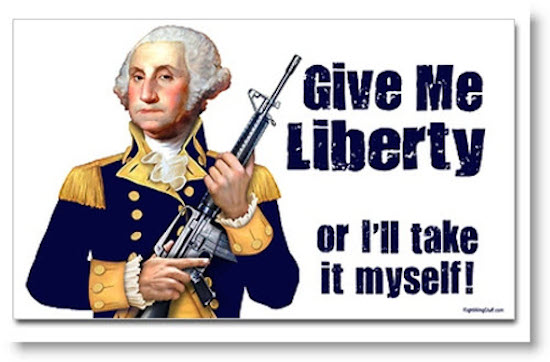 Do you want to know the great irony of all this? Aside from kicking pre-Nazi ass, there is an interesting point about the painting the meme is created from. The original painting of Washington crossing the Delaware was part of an art collection at the Kunsthalle in Bremen, Germany. It was destroyed in a bombing raid in 1942, during World War II. That Kraut painter Leutze had luckily replicated two more versions, one of which is now in the Metropolitan Museum of Art in New York City. The other was in the West Wing reception area of the White House.
Fucking crazy, right?  America!