Trunk Gun Update: A Practical Solution
These are in a lot of cruisers around the United States. Mad Duo
Trunk Gun Update: A Practical Solution
Dave Merrill
Recently I wrote about the Tunk Gun/Car Carbine and brought up some of the issues they can entail. One of the concerns that's all too often overlooked is securing the rifle. A reader provided photos of his setup and allowed us to republish them with some details.
The line "Unless you're using some kind of specialty rack, the more secure it is from theft the longer it'll take to get to it when you need it" still holds true. This is a specialty rack, no doubt, but at a cost that is far from insurmountable (less than a case of quality 5.56 ammunition). 
The configuration comes from Santa Cruz Gun Locks and it checks a lot of boxes. It's mounted directly to the vehicle and can be put almost anywhere there is a flat surface, though obviously through the frame itself is going to be your best best. Inside a trunk, on a roof, on a floor–you get the idea. The locking mechanism features both an electronic release and a separate manual override in case you lose power.
Adjust it to the length you desire, bolt it on, run the wires, and hide the switch in a surreptitious place. Likely the greatest risk you face is a quick smash-and-grab on your vehicle. Think a dude with a brick. They usually won't spend a lot of time in there, and the handcuff-looking locking mechanism doesn't outwardly indicate it's electronically operated.
But when you need it, hit that button.
It should be noted that while the button unlocks the mechanism, it doesn't open the mechanism (similar to an apartment complex door). This means that you'll still have to physically put your hand on the lock to open it up while it's being pressed so you'll have to install the switch with this in mind.
Since the lock is built like a handcuff, it can hold weapons of different sizes.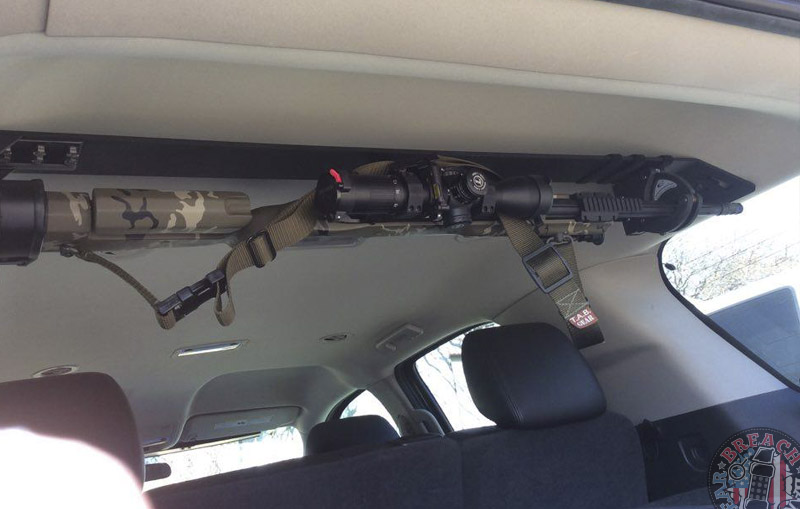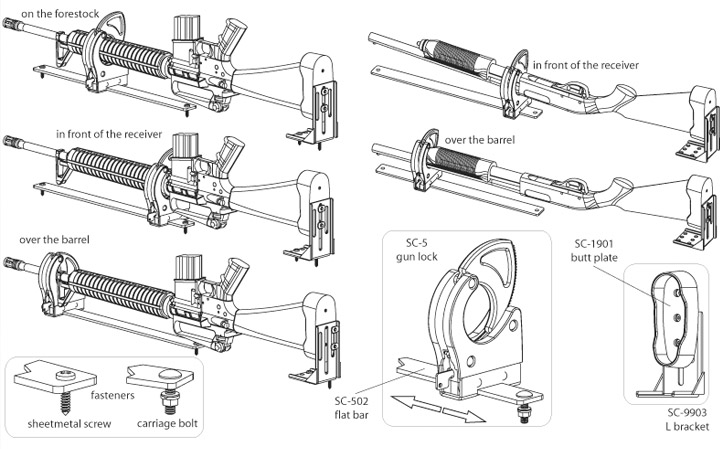 Santa Cruz Gun Locks offers a variety of different racks, some of them specific for a particular firearm or vehicle location. The universal one pictured here might not be as pretty, but it'll work on a helluva lot of guns in a helluva lot of places. Prices are far better than what I expected, and you can get a full setup for just over $200. It should be noted that while it'll hold the gun in place, there's no accommodation for covering the trigger guard, so someone may still be able to discharge the weapon. Furthermore, not all of the distributors will sell to non-law enforcement personnel, for reasons which are beyond me.
Scratch that part about it being less than the price of a case of quality 5.56–You can get one of these for less than a thousand rounds of Wolf ammo.
-DFM
---
Visit Santa Cruz Gun Locks online here and check out their selection and find a distributor.
---
Mad Duo, Breach-Bang& CLEAR!
Comms Plan
Primary: Subscribe to our newsletter here, get the RSS feed and support us on Patreon right here.
Alternate: Join us on Facebook here or check us out on Instagram here.
Contingency: Exercise your inner perv with us on Tumblr here, follow us on Twitter here or connect on Google + here.
Emergency: Activate firefly, deploy green (or brown) star cluster, get your wank sock out of your ruck and stand by 'til we come get you.
About the Author: A combat veteran of the United States Marine Corps, Dave "Mad Duo Merrill" is a former urban warfare and foreign weapons instructor for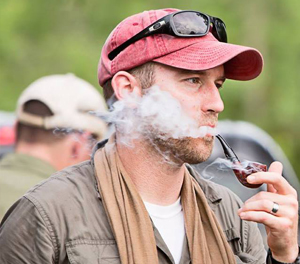 Coalition fighting men. An occasional competitive shooter, he has a strange Kalashnikov fetish the rest of the minions try to ignore. Merrill, who has superb taste in hats, has been published in a number of places, the most awesome of which is, of course, here at Breach-Bang-Clear. He loves tacos, is kind of a dick and married way, way above his pay grade. You can contact him at Merrill(at)BreachBangClear.com and follow him on Instagram here (@dave_fm).