TriggerTech Diamond | The Apologizer Build
To me, triggers in most guns are a lot like insoles — they work but they could be better. A lot better. I almost always swap out a stock trigger for one that meets my needs, and if TriggerTech makes one for the gun, it gets installed. When I started working on The Apologizer build, my goal was an all-Canadian rifle that doesn't sacrifice quality in any part of the build. As a country, Canada is known for having some damn fine shooters. We hold three of the top five longest recorded sniper kills including the number one spot. So it is no surprise that Canada has its fair share of precision rifle companies. The start of this build for me was a TriggerTech Diamond for Remington 700's and clone actions.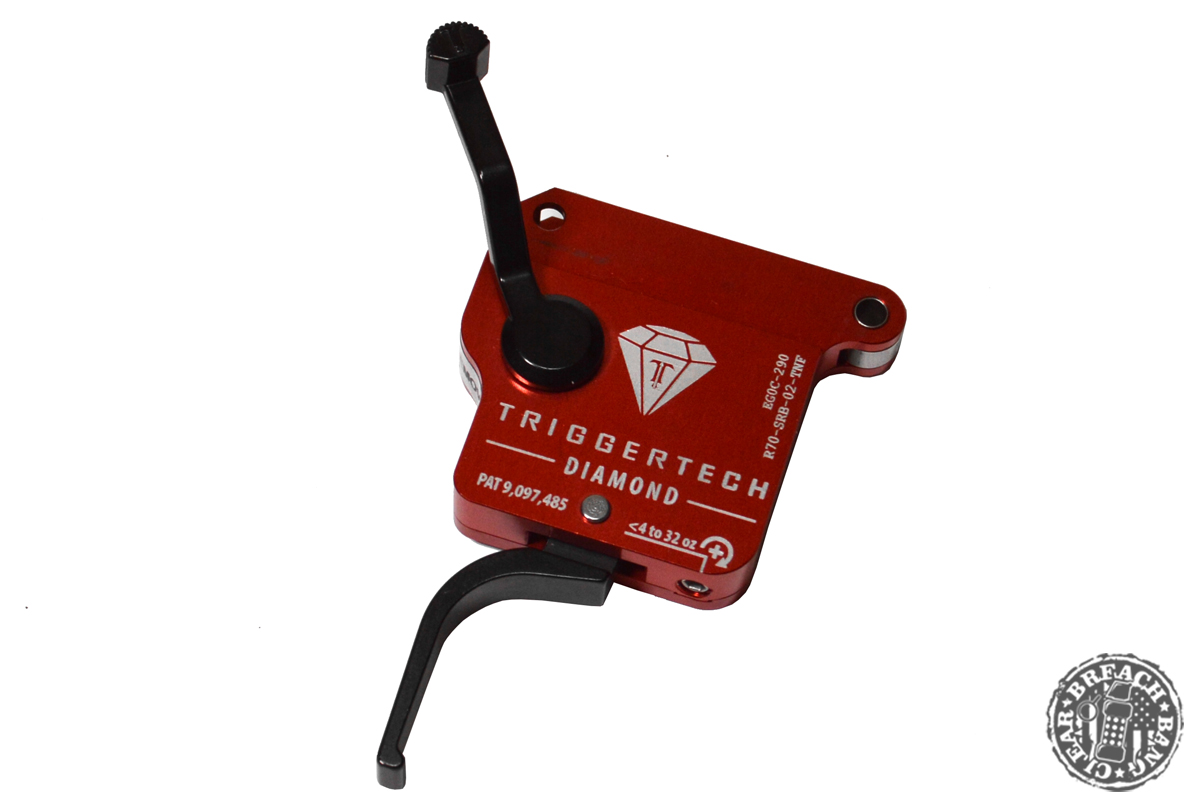 Pros Prefer the Diamond
TriggerTech makes some very solid single-stage triggers that are known for being very robust and able to run in some harsh elements, but more on that later. In fact, The Precision Rifle Blog did a survey of PRS and NRL competitors and found that a staggering majority of the competitors are running a TriggerTech in their guns, and almost all of those are the Diamond model. The reason behind this is they can be adjusted all the way down to 4oz., so almost all of the trigger weight is taken out of the equation when shooting off screwy unstable obstacles. However, fundamentals still matter.
The Diamond has no perceivable takeup. You are at the wall and if you apply the appropriate pressure it breaks cleanly with next to no over-travel. This design prevents wasted motion in your shots so when you're shooting off the top of a T-post trying to hit that 800-yard gong, the trigger is the least of your worries.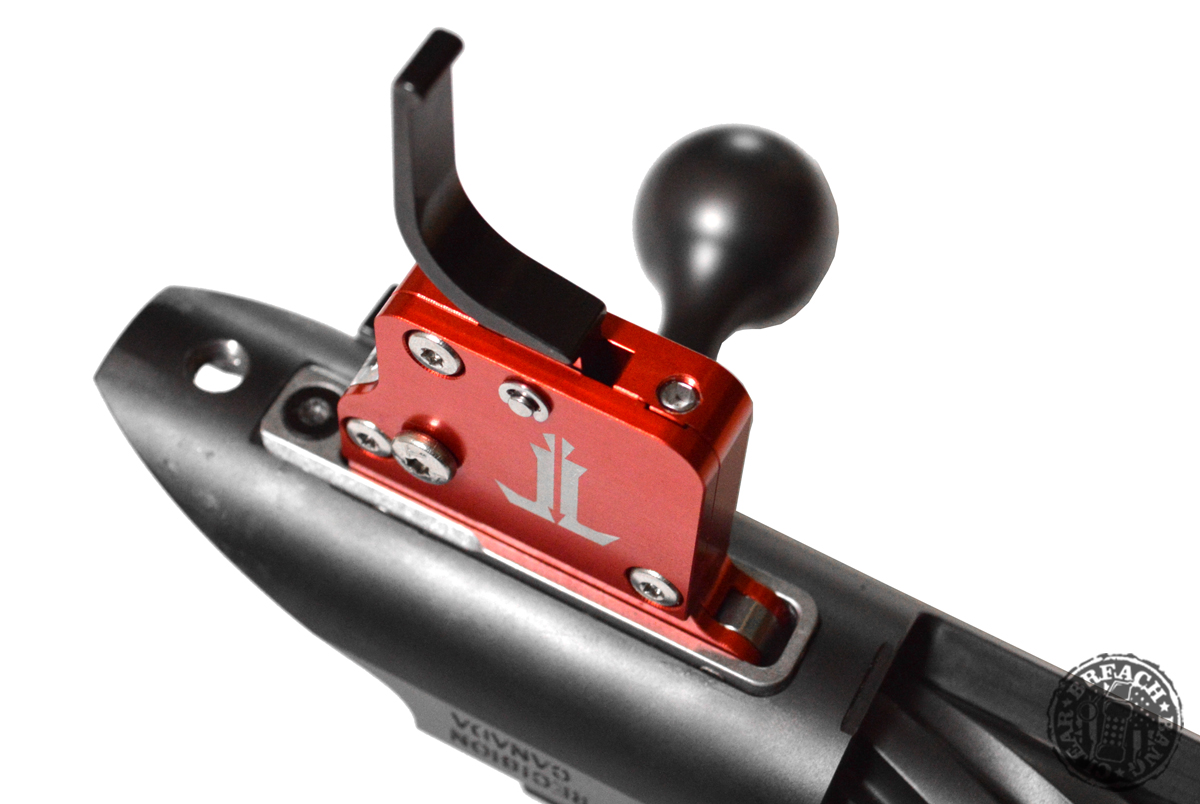 How to Adjust the TriggerTech Diamond Pull Weight
Once you mount your trigger to the rifle (in my case an Ultimatum Deadline action) you can install it in the stock or chassis. The TriggerTech Diamond does not need to be removed from the chassis to adjust pull weight. If you look into your trigger guard you should see a set screw that will give you little clicks when adjusted with an Allen key.

Each of those clicks represents .2 oz when you are in the 4-oz to the 9-oz range. After that, you will get 1 oz clicks from 9-32 oz. The adjustment range of 4oz-32oz is dependant on firing pin spring, though. So if you have trigger weight rules make sure to hit this with trigger scale.
What Makes the Diamond So Special, Though?
The Diamond has a low pull weight compared to other TriggerTech models. How do they do that? Well, everything manufactured has tolerances, and stacking of these can cause different effects. TriggerTech carefully selects parts and matches them up based on the size in order to get the perfect feel. The hand-selected parts are carefully machined, if necessary, to make them match. This ensures that the tolerances are able to get a very tight engagement angle.
Not only that but the trigger has no perceptible creep once you hit the wall (which is a feature of all of their trigger models). This leads to a trigger that, as you have heard a million times, actually has a trigger break like glass. The engagement area of the trigger — along with the free-floating roller — keeps crisp trigger breaks. This is true even when it's packed with moon dust that tends to make triggers malfunction or just stop working. Check out the image below that we shamelessly stole from the catalog.
Stay Tuned for More on the Apologizer Build
I will likely end up swapping this rifle over to the TriggerTech Two-Stage Special when it comes out. Solely because it is new. I want to try it and I need a tiny bit heavier trigger pull for local competitions. We talked a bit about the Two-Stage from SHOT this year here. I will likely swap back to the Diamond single-stage though if I can get to an area that allows it and has PRS style competitions. As we get more articles highlighting the parts of The Apologizer build on the website we will start to link them all together for easy navigation. Hopefully, this will introduce you guys to some Canadian companies you might have not known about.
---
Declare for Morning Wood!
Why become a patron? Not for the dick pics. So you can access the Morningwood Bazaar, obviously.
Exclusive discounts up to 60% off all kinds of guns and gear. 
Plus, unrivaled camaraderie where we only make fun of you most of the time.
Access to Nancy's Squat & Gobble, our closed Facebook discussion group.
If you wish to cite, syndicate, or curate our material, or if you're wondering about our please be so kind as to read our

Terms, Conditions, and Disclosure

s.
Take heed! We have advertisers, sponsors, and affiliate relationships with some of the companies you will be reading about (particularly, but not limited to, archival posts). If you purchase one of those items, we will get a small commission from the sale at no additional cost to you. A lot of work goes into Breach-Bang-Clear; by making your purchase through one of our portals you'll be supporting our work. This will help us buy beer, bullets, and barbecue, and we won't have to put pop-up ads and other such stupid shit into our articles to pay our expenses.