Tom Marshall Continues to Conquer
Breach-Bang-Clear writer (and recently patched-in Minion) Tom Marshall continues to conquer, and this despite being a former Army officer. Marshall starts his new job as RECOIL Magazine's Senior Editor today!
Huzzah! Felicitations and salutations! Riots in the Groan! Dancing at the Gates of Dawn!
I've worked with Tom for a couple of years now, both here on Breach-Bang-Clear and previously, when I was still running RECOILweb.com full-time, and I can tell you this — they picked the right man for the job. He's a Renaissance Man of the first order, a gifted writer, and one of the best crunch-time, last-minute, sonuvabitch we're gonna miss deadline contributors I've ever had the pleasure to work with.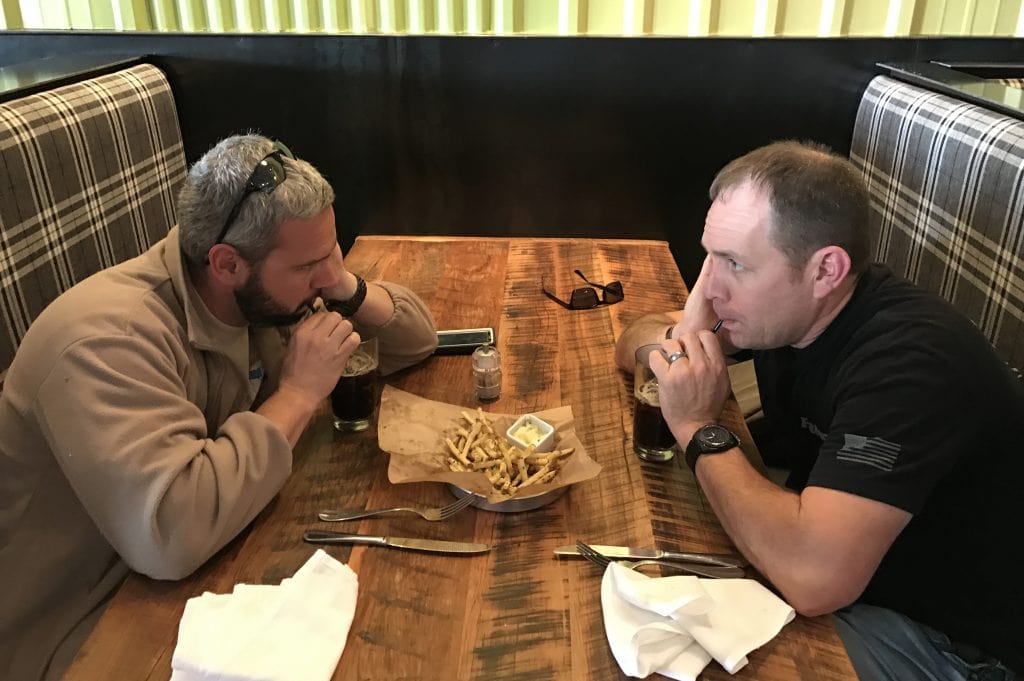 Fact is, I'd like to punch Iain in the face for recruiting him, but I can't blame him a bit for doing so. Having an XO like this will be a huge force multiplier for them, and besides, I make it a point never to fight with someone who buys me nice cigars and good whisky.
Tom has written here, for RECOIL, Black Sheep Warrior, Guns & Ammo, SWAT Magazine, World of Firepower and for other periodicals. His fiction is pretty damn good, too. For those of you who might be worried, I give you my word. He's never been the true story inspiration for anything peculiar, promise. Nor does he ever write for any publications outside the firearm/tactical realm under a pen name. Truly.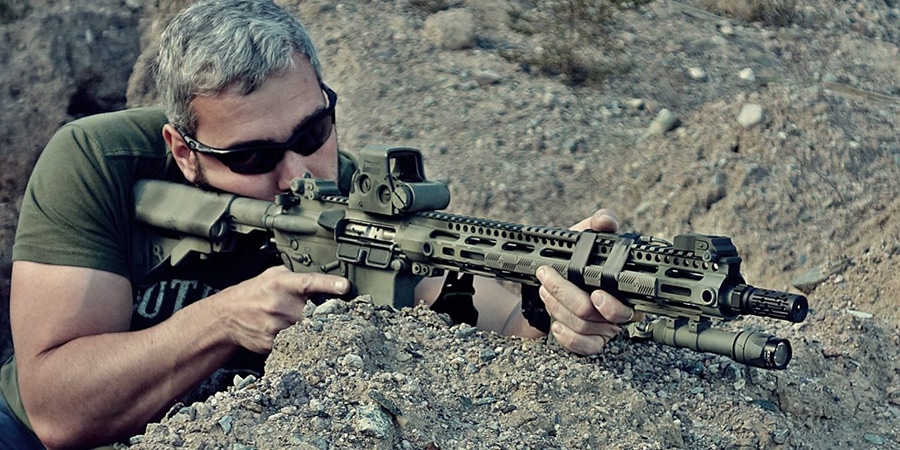 An avid reader and cigar aficionado, Tom absolutely exemplifies the qualities we look for in our senior editorial staff here. If you follow us on social media, you know what I'm talking about. Those qualities can be summarized with the hashtags #warriorsshouldbescholars, #thinkandbedangerous, and #tacticallyacademic.
Marshall's a former active duty US Army officer, but before that was a graduate of the US Merchant Marine Academy at Kings Point, NY. In fact, Midshipman Marshall spent a year travelling the world on a variety of merchant shipping vessels, including several months attached to Military Sealift Command. After returning from sea, he spent a summer working at the HQ training facility for Blackwater USA. He served four years in a Stryker Brigade, including a one-year tour to Iraq with 4th BCT, 2nd Infantry ("Raiders"). There he earned the rank of Captain, spending his final year in a HQ Company XO billet.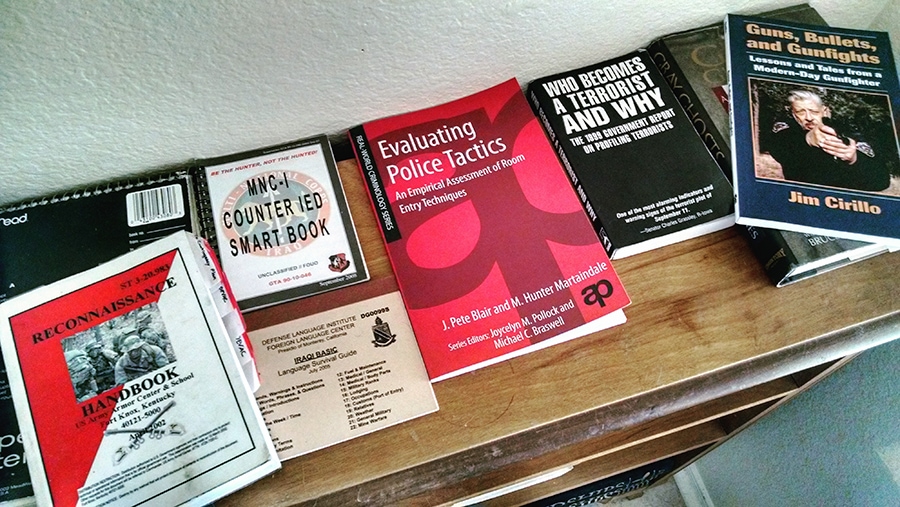 After departing the military he spent about a year and a half working security at a federally-contracted Corrections facility before going back overseas in a PMC job working security and force protection for government personnel working in high threat environments around the world (work that required visiting 23 countries on four continents). As the Duo has mentioned before, it's entirely possible he was the inspiration for the best selling issue of Urecco, but that's not something we talk about.
Follow him on Facebook at /TMAuthor/ or on Instagram, @tom.marshall.author. Meantime, you haven't seen the last of him yet on B-B-C. This has been coming for a long time, so I've stashed away more than a few TM articles to use in the coming weeks!
Grunts: miscegenation.
Congratulations, Tom! Well deserved. You're going to crush it.
DR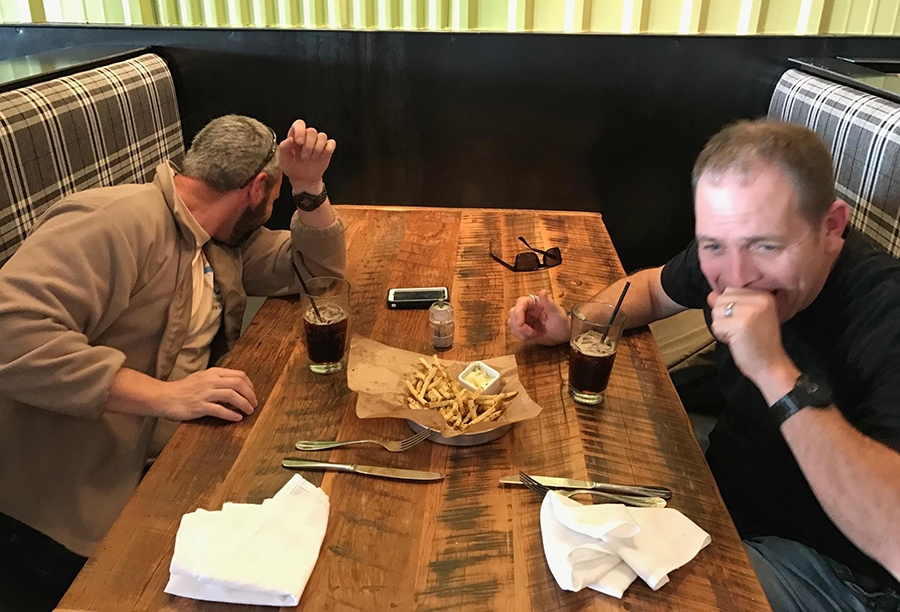 ---
---
Mad Duo, Breach-Bang& CLEAR!
Comms Plan
Primary: Subscribe to our newsletter here, get the RSS feed and support us on Patreon right here.
Alternate: Join us on Facebook here or check us out on Instagram here.
Contingency: Exercise your inner perv with us on Tumblr here, follow us on Twitter here or connect on Google + here.
Emergency: Activate firefly, deploy green (or brown) star cluster, get your wank sock out of your ruck and stand by 'til we come get you.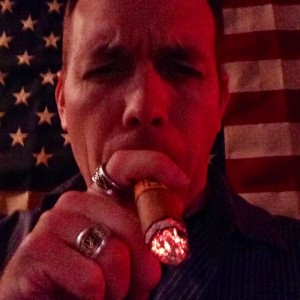 About the Author: It might not be too surprising that David Reeder, who never met a $50 word he didn't like, one of the "leaders" of the pedagogic and frequently obstreperous Breach Bang Clear team — insomuch as they have a leader (the terms orchestra conductor and rodeo clown are equally apropos). A former POG who tastes like chicken, Reeder cannot play the harmonica. He founded Breach-Bang-Clear quite accidentally at his young son's behest several years ago. He is the Mad Duo's Chief Wretched Flunky and Breach-Bang-Clear's HMFIC. A LEO for many years and former AF Security Forces SNCO, he was an O/C at the National Homeland Security Training Center for many years and a longtime MOUT instructor at the Bold Lighting UWS. Reeder has appeared on Fox News Business and written for a number of publications, from US News & World Report and Military.com to RECOIL Magazine and Soldier Systems Daily. All of that sounds way cooler than it actually is. You can read more about him here. Follow his banality on Instagram, @davidreederwrites.
"I have no taste for either poverty or honest labor, so writing is the only recourse left for me" Hunter S. Thompson

"Some editors are failed writers, but so are most writers." T.S. Elliot

"Either write something worth reading or do something worth writing." Benjamin Franklin