The Sound of Silence | Blue Lives Matter
Today's post unabashedly honors the Thin Blue Line. It is brought to you in its entirety by SureFire.

The preemptive castigation and presumptive excoriation of cops continue in every mixed-race OIS (Officer Involved Shooting) you see. Context, tactics, ground truth…little if any of it matters if there's a sensational headline to be had. Righteous shoot, fucked up shoot, facts don't matter. Perception is what matters, and that perception is all too often contrived or manipulated.
It's a wonder the academies are getting any recruits at all. Another ten years of this, maybe they won't.
In any case, we missed this when it first came out. Some of you may also have missed it, so we figured we'd share it tonight as we all go into the weekend. Be safe, stay dangerous.
Oh, yeah…grunts: castigate and excoriate.
The original song, for those of you who aren't familiar with the history, was written by Paul Simon, recorded in March of '64 and released that October on the album Wednesday Morning, 3 AM. It was later remixed, re-released, and hit No. 1 on the Billboard Hot 100 in January of '66.
Disturbed's cover of the song is pretty much as awesome as it could possibly be — this video, recorded by the officers of a municipal police department in Texas, makes it even better. The best part of it all? The band publicly approved.

Let the music take you over.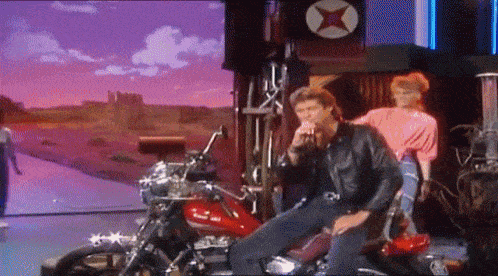 ---
"Here's the thing with me and the religious thing. This is the flat-out truth: I find the religiosity and philosophy in the music. I don't find it anywhere else."  Bob Dylan
"Music is for every single person that walks the planet." Robert Plant
"All of these situations involve aspects of a ritual where soldiers come together and participate, either by listening or singing/yelling along with the lyrics, in organized, pre-combat actions. Many times these actions are repeated before each mission or patrol. In this way, metal and rap are means of creating aspects of social ordering. The soldiers psychologically prepare themselves for the possibility of combat through the shared experience of music…Music is a means of establishing the identity of the group and supports the feeling of togetherness through a ritualized musical experience." The Ashgate Research Companion to Modern Warfare.
"Music has been an integral part of warfare and the soldier's life since the dawn of history. Even the instruments on which it is played have themselves acquired great symbolic power — a regiment's drums are second only to its colors as an emblem of honor and tradition. In the 18th century, the act of enlisting was described as 'following the drum…" William Trotter
Read Trotter's Music of War here.
Is reading Breach-Bang-Clear worth at least $1 month to you? That's not even a lapdance! Consider backing us!
What is Patreon? It's a crowdfunding platform. Breach-Bang-Clear readers pledge from $1 to $50 a month to "House Morningwood" (our Game of Thrones house, complete with sigil!), to help us with expenses. We, in turn, give our supporters unique content, membership to a closed discussion group, and access to the "Morningwood Bazaar", which is basically helluva lot of unique discount codes (up to 60%) to numerous manufacturers and retailers. "Bend the knee" to House Morningwood and help us cover costs. Rise Before Dawn! 
If you wish to cite, syndicate, or curate our material, or if you're wondering about our please be so kind as to read our Terms, Conditions, and Disclosures.
Take heed! We have advertisers, sponsors, and affiliate relationships with some of the companies you will be reading about (particularly, but not limited to, archival posts). If you purchase one of those items, we will get a small commission from the sale at no additional cost to you. A lot of work goes into Breach-Bang-Clear; by making your purchase through one of our portals you'll be supporting our work. This will help us buy beer, bullets, and barbecue, and we won't have to put pop-up ads and other such stupid shit into our articles to pay our expenses.