Surefire Flashlight Porn from SHOT Show

Surefire Flashlight Porn from SHOT Show
Dave Merrill
Some have accused Surefire of sitting on their laurels – I don't think the naysayers will be able to use that tired old line anymore. I had the opportunity at SHOT Show 2015 to check out some of their new offerings and am definitely impressed. Though some of these items could be considered niche (such as the IR capability), each new product I saw definitely has a role to fill.
I've been waiting for the X300V. This version has virtually the same footprint as the X300 but has added an IR capability. 150 lumens of white light and 120 milliwatts of IR. To select, the bezel is simply pulled and rotated. The bezel also includes an 'off' switch.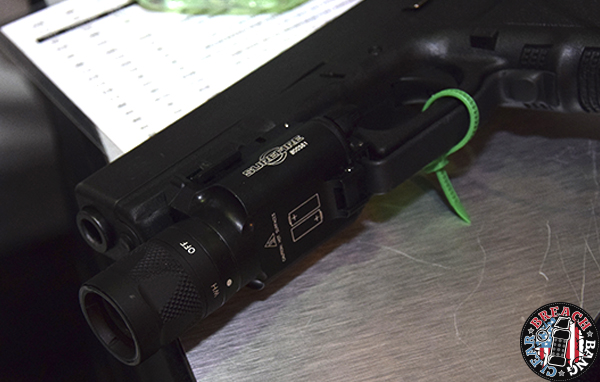 Along the same lines, Surefire released the X400V, IR laser, white light, and IR light. Controls are a combination of the X400 and the X300V (they put tape over the IR laser to prevent inadvertent damage).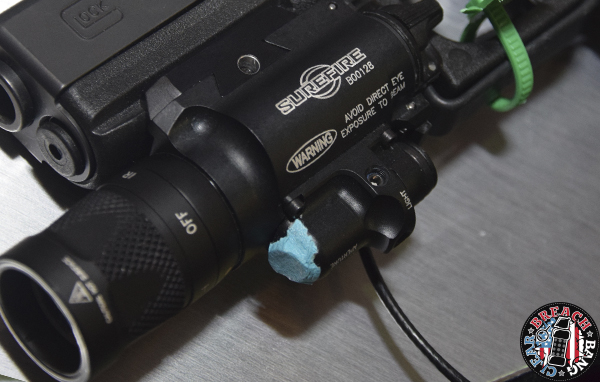 Up next is the XVL2 – IR light, white light, visible laser, and IR laser, all in one package. It also features a large dome switch to quickly toggle between momentary and constant on. What you see below is different than what you see in the latest catalog.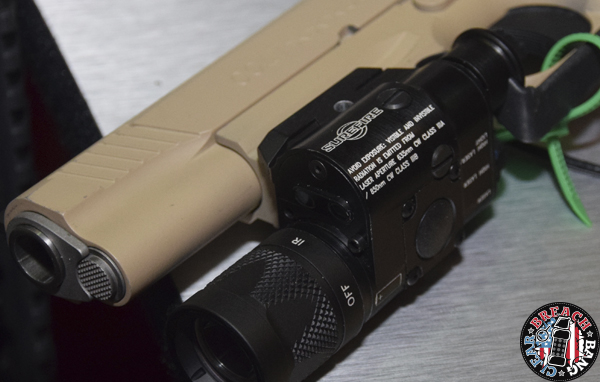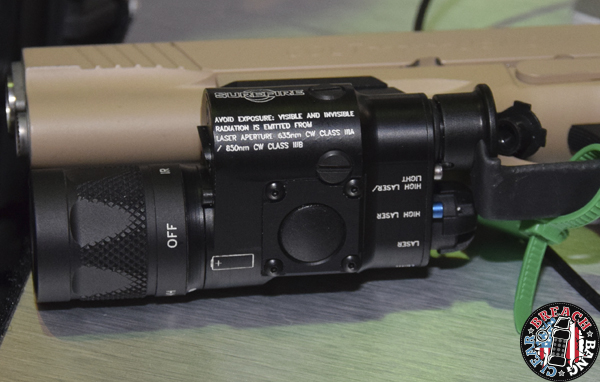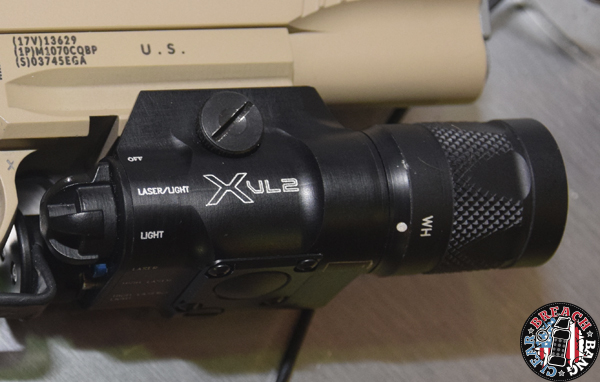 But not everything is a big monster. How about a WML that fits flush on a Glock 19, and runs off of a common AAA battery? Got that too. The XC1 pops 200 lumens for an hour and a half. It's the smallest Surefire WML to date. It can run momentary-on with a simple soft push, or a horizontally mounted switch can be pressed for constant on. Furthermore, the battery can be changed without removing the light.
Awesome.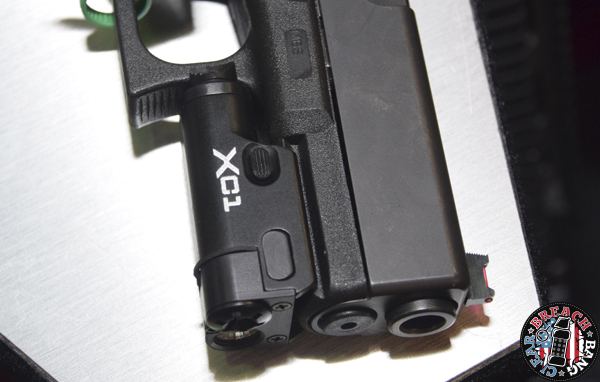 The Surefire Titan is following this same small theme, weighing it at only 1.8oz for the Titan Plus (1oz for the standard Titan) with a length of 3″. This variable output miniature will be perfect in a pocket.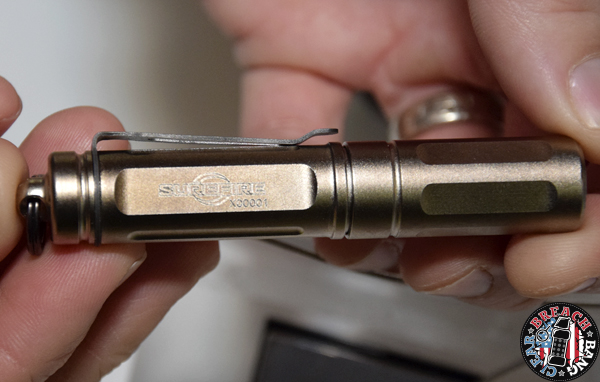 Last on this page but certainly not least is something I couldn't wait to see: The P2X Fury. One of my good friends does night patrols. Something he complains about (and he isn't the only one) is that his flashlight is bright enough for illuminating far away (like across a parking lot) but quickly becomes overbearing when used up close (such as searching a car). This light solves that problem with something called, 'Intellibeam Technology'. Simply put, the light is automatically variable depending on how far away the object it's illuminating is. Full bright when you shine it down a hall and significantly reduced if swung over to the wall. I'm told there are over 1,000 brightness settings that it cycles through as it adjusts to the proximity. You can see the sensor in the bezel below. Though this currently isn't an option for a weapon-mounted light, my money is that it will be in the future.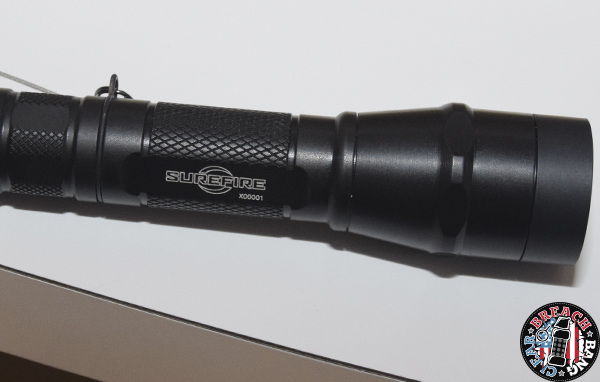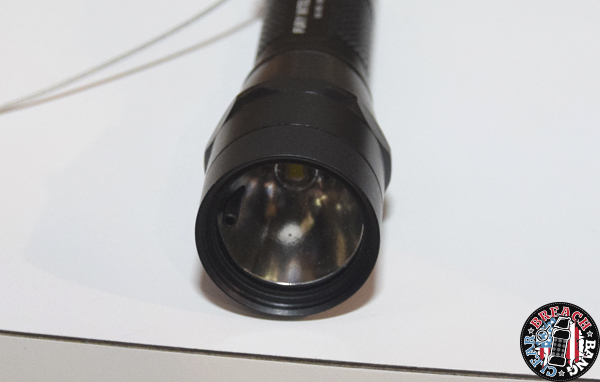 That's all for now. One thing is certain: instead of bitching about lack of innovation, the haters will have to go back to complaining about the price.
-DFM
---
Mad Duo, Breach-Bang& CLEAR!
Comms Plan
Primary: Subscribe to our newsletter here, get the RSS feed and support us on Patreon right here.
Alternate: Join us on Facebook here or check us out on Instagram here.
Contingency: Exercise your inner perv with us on Tumblr here, follow us on Twitter here or connect on Google + here.
Emergency: Activate firefly, deploy green (or brown) star cluster, get your wank sock out of your ruck and stand by 'til we come get you.
About the Author: A combat veteran of the United States Marine Corps, Dave "Mad Duo Merrill" is a former urban warfare and foreign weapons instructor for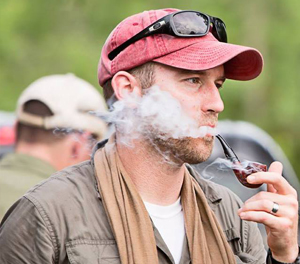 Coalition fighting men. An occasional competitive shooter, he has a strange Kalashnikov fetish the rest of the minions try to ignore. Merrill, who has superb taste in hats, has been published in a number of places, the most awesome of which is, of course, here at Breach-Bang-Clear. He loves tacos, is kind of a dick and married way, way above his pay grade. You can contact him at Merrill(at)BreachBangClear.com and follow him on Instagram here (@dave_fm).