Small American Business: Colonel Blades
I've only punched a handful of guys in the face in my life. Never have I punched a guy in the face while holding a knife. But if the opportunity ever arises, I hope I have a Colonel Blade in my hand. Maybe both hands.
The hunt for a good EDC knife can be difficult, even with the multitude of options on the market. It needs to be robust yet concealable, usable but without breaking the bank, and obviously, it has to look cool.
When the boss man said that one lucky Minion would have a chance to cover such an item, I offered to punch other minions in the face to ensure victory was mine. Actually, I just saw the Facebook post first. Once I got the knife and practiced slashing and stabbing the air, I started looking into the folks who made this cool, functional knife to see what they're all about.
Colonel Blades got its start in 2014 in the bustling metropolis of Media, Pennsylvania, when two men had an exceptional idea: create badass, functional knives designed for guys used to fighting with a gun. These two are father and son team Al and Nico Salvitti. Al has been involved in the world of fighting for well over forty years and his areas of interest involve Taekwondo, Aikido, Kung Fu and Filipino stick fighting, as well as being a Sayoc Kali Instructor.
Another of Al's achievements is bringing to life the power strike known as "The Plumber Slap." Al's list of trainees is extensive and equally impressive, with several members of the Special Operations community, elite federal agencies, and vast numbers of peace officers, not to mention many average Joes.
Nico has been a student of martial arts his entire life and joined his father in training some of America's most hardcore warfighters for the past seven years. His experiences include the fields of Taekwondo, Brazilian Jujitsu, Muay Thy, boxing, and being a Sayoc Kali instructor.
The other two fellas associated with Colonel Blades you've probably heard of, Tom Spooner and J.D. Potynsky. Both are Green Berets with sumptuous combat experience and are currently instructors at Northern Red, where Colonel Blades are implemented into the training programs by instructors and students alike. The rest of the staff at Colonel Blades is made up of avid wrestlers and shooters, all sharing the common goal of making quality, useable knives.
The crew at Colonel Blades live with their products and train with them religiously. They have teamed up with industry icons like Bravo Company USA and G-Code, who have provided tremendous support since the company's first inception. From what I'm told the shop is a revolving door of various folks seeking hands-on, full-contact training.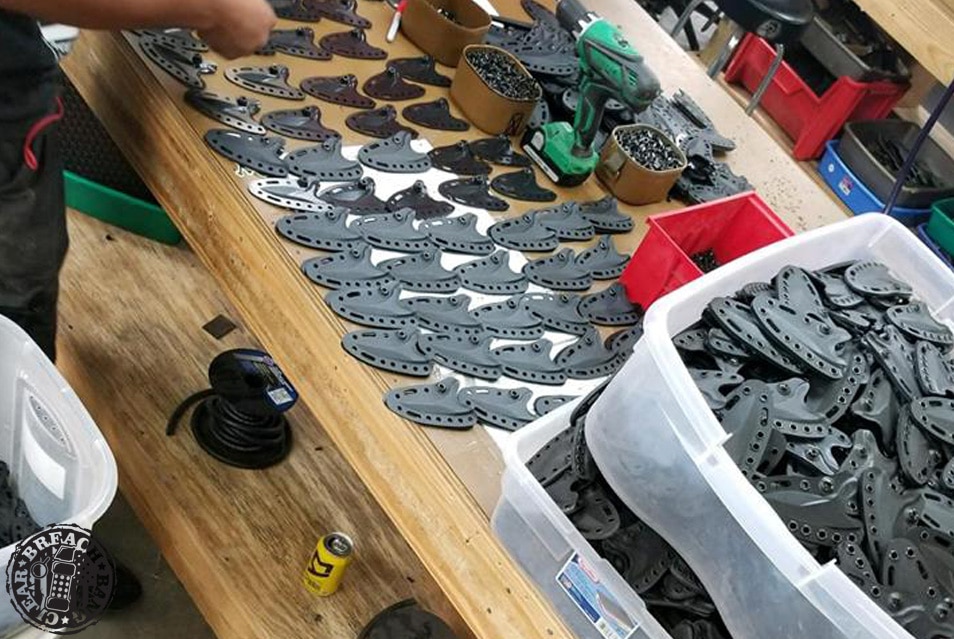 Via email, Al told me, "Guys we train with are from all walks, Air Marshals, truck drivers, lawyers, military, bankers and LEOs, all walks of life. Commonality is that we're all interested in self-defense and are shooters too."
Colonel Blades is a company full of professionals who take self-defense seriously. You can see it in their commitment and craftsmanship. The trend of warfighters, trainers, and real-deal folks designing and producing products is very prevalent in our industry. But we aren't complaining, especially when the end product is a blade like this. Colonel Blade's flagship model "The Colonel" is a low-visibility fighting knife that comes in a few different forms, so stand by to stand by for a full review of some of them soon.
More info on Colonel Blades
IG: @colonel_blades
FB: Colonel Blades