SilencerCo has partnered with the American Suppressor Association (ASA) to help raise money toward expanding suppressor rights. With that, SilencerCo is offering up a pretty cool prize, the Maxim 9!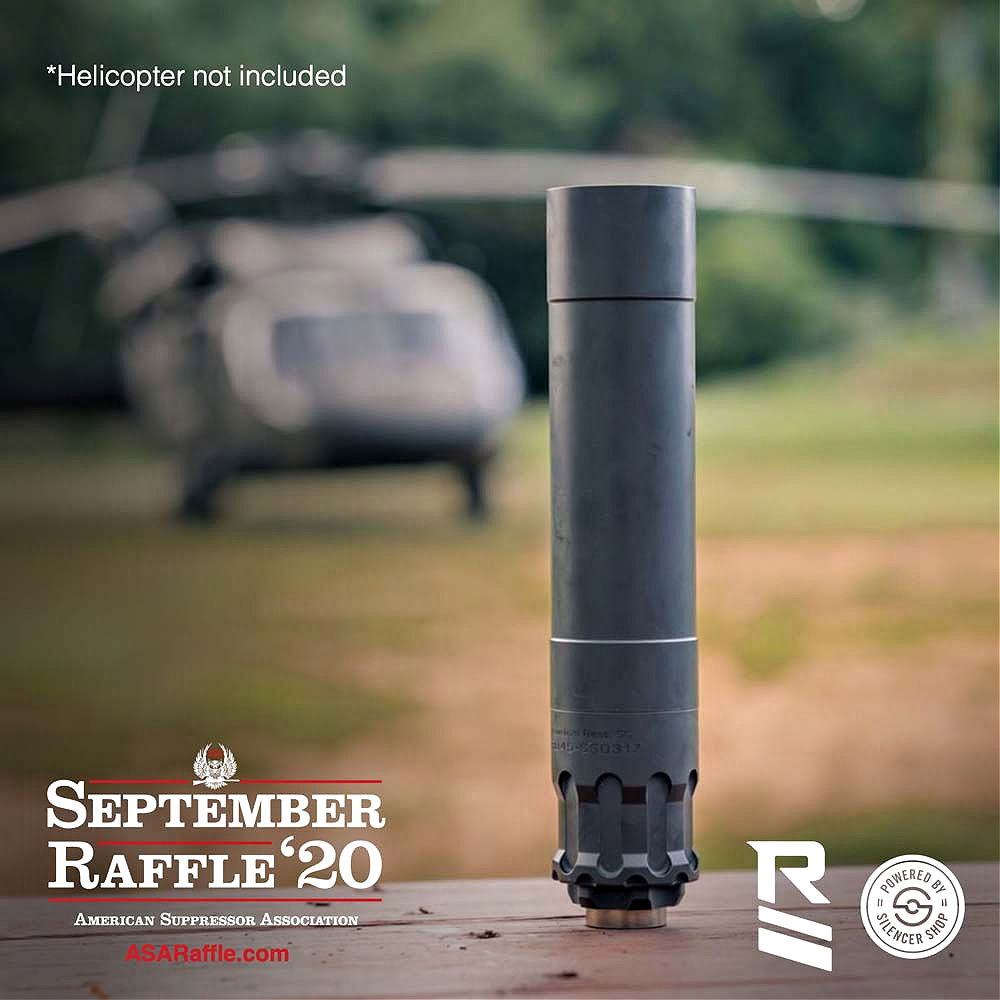 More Prizes!
Maybe winning a Maxim 9 isn't on your dream-sheet? How about a DDM4 PDW Pistol from Daniel Defense? Or perhaps a Glock 44 .22LR Pistol?
Well, not only can you have a chance at winning one of these awesome prizes, but Silencer Shop will be covering your $200 tax stamp!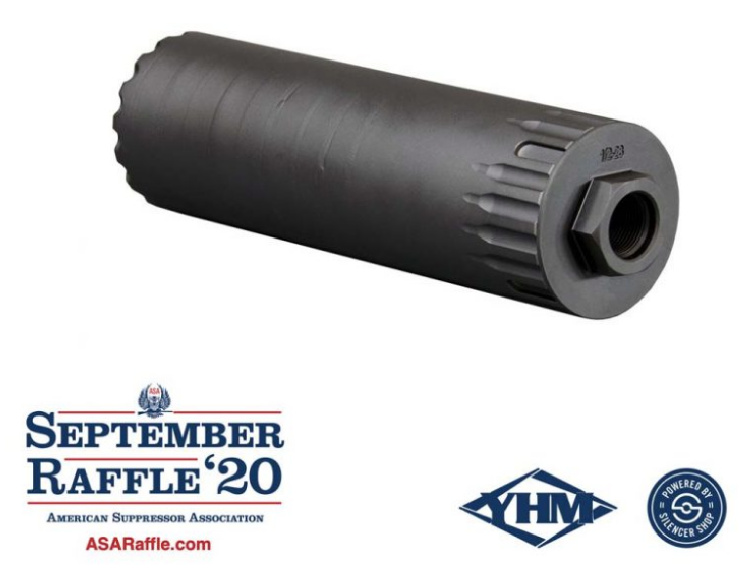 There's also a few silencers thrown into the prize bucket.
And what exactly is it your money is going toward—besides a chance to win one of five prize packages?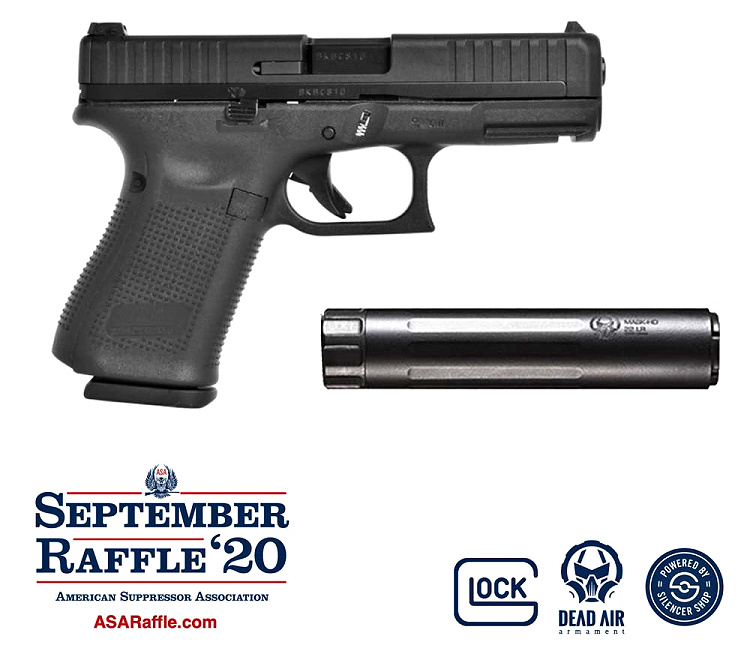 Support Suppressor Rights
Currently, the ASA is campaigning to end the taxation of suppressors. If you didn't know already, suppressors require you to purchase a $200 tax stamp because it falls under the NFA's list.
So, even though several states say you can legally have suppressors, the NFA says you have to first own a fancy tax stamp to be legal—The ASA wants to end that.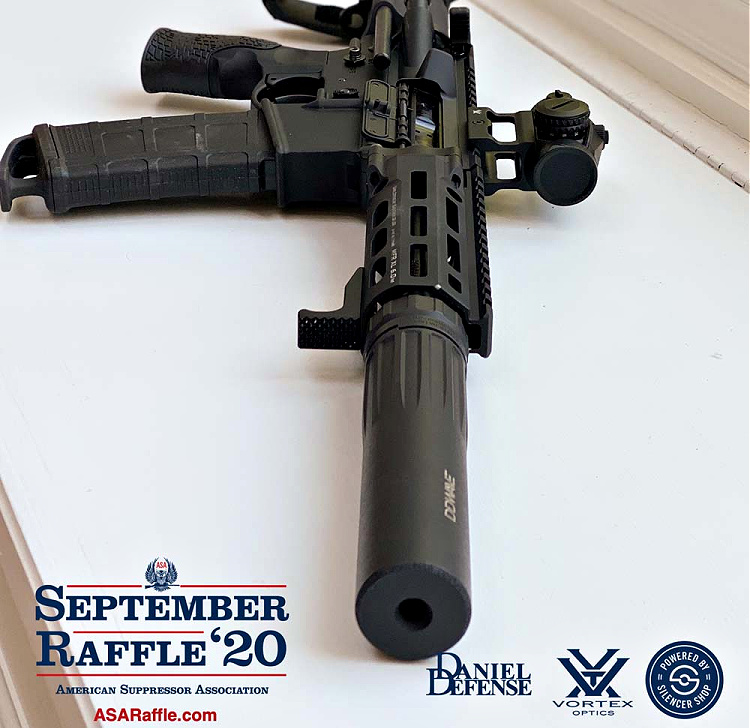 If you're interested in helping expand suppressor rights, head on over to ASA and purchase your raffle ticket(s). The raffle is open from September 14-October 1.
"Help keep us in your favorite (or least favorite) legislator's office by purchasing a raffle ticket (or a hundred) to support ASA's mission to protect and expand your suppressor rights! Every ticket purchased helps ensure a quieter America for generations to come. And hey, you could win one of five incredible prizes, including a Maxim 9 in the process, with all tax stamps included!"

-ASA
Random Note: SilencerCo just got their Bravo Direct Tread Mount back in stock! If you don't know what that is, it helps mount your silencer and shorten it by 3/4″. Of course, they have a lot of other items back in stock, like the 3-Lug Mount and Piston.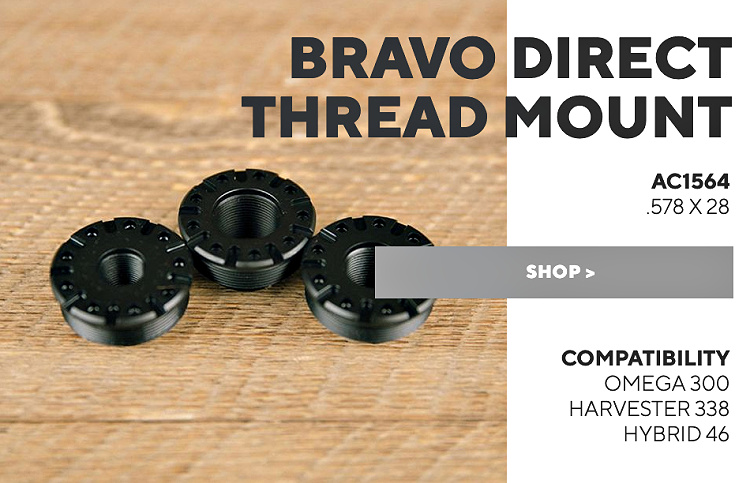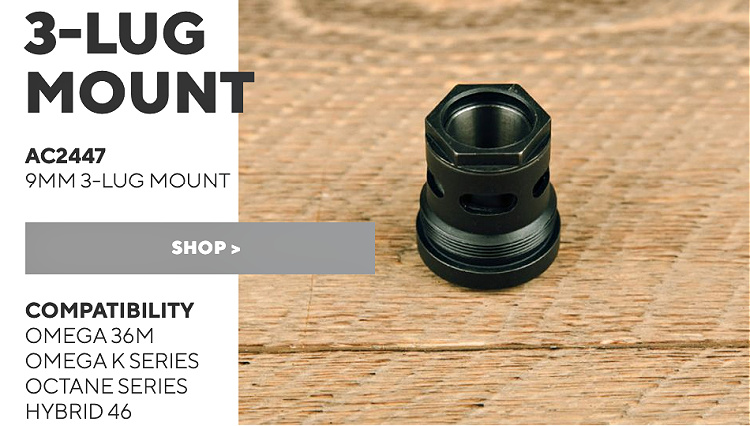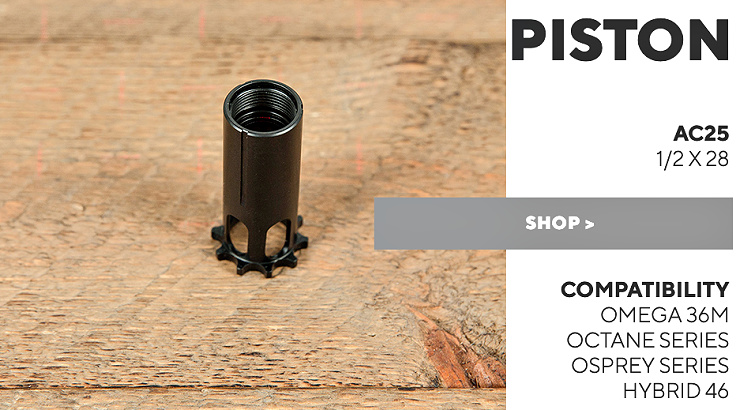 SilencerCo: read all of our articles about 'em.