Noisefighters | Sightlines Gel Ear Pads
I wear glasses all day long; I don't use contacts, so I'm hypersensitive to hearing protection, hats, headbands, and anything that pushes the arm of my glasses into my head, causing me that awful range headache.
I know I'm not the only who has experienced this. I've tried in-ear hearing protection, foamies, every option I could find. I love my Impact Sports, but have at times felt I was going to die from the headaches they gave me.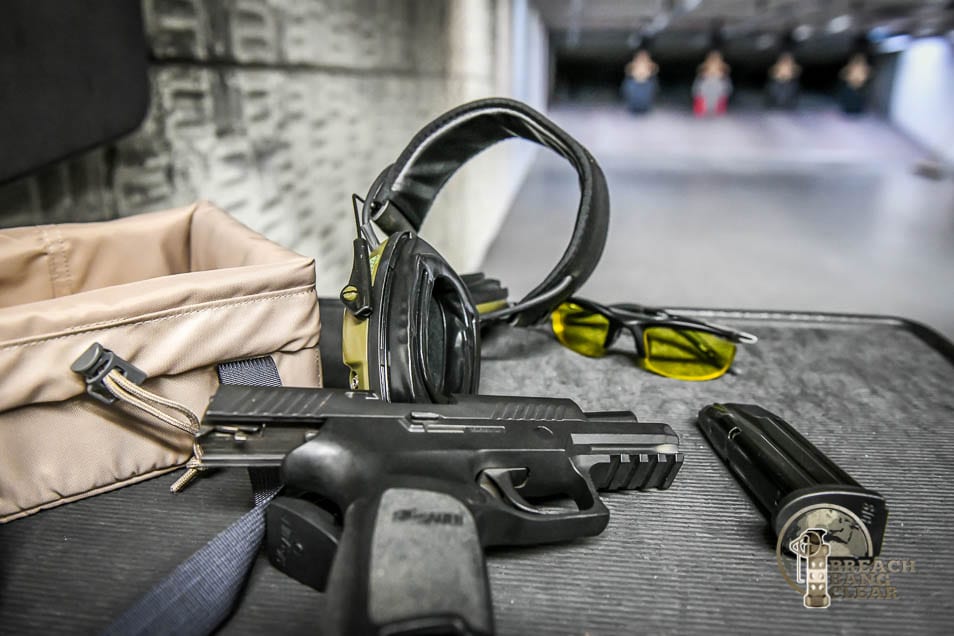 One day someone tagged me in a post about new gel ear pads that had a cut-a-way for the arm of your glasses. I immediately wanted to try them out, so I did. The second I put them on I knew it was going to be different.
These are extremely easy to install. Pop the old pads out and slide the new gel pads in. You can see the groove for the arm of the glasses; the arm can now rest above the part that is pushing on your ear, no more squished glasses arm into your head.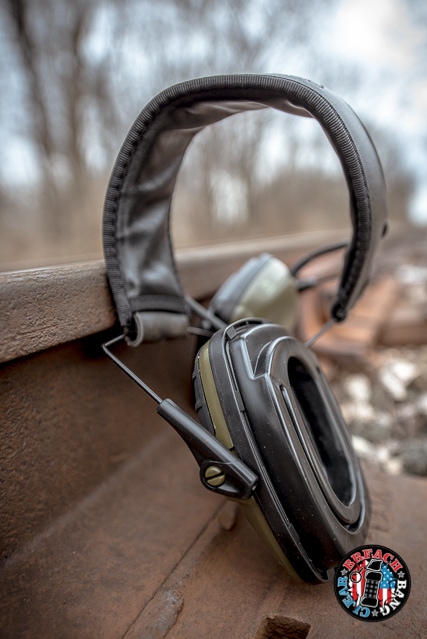 I've put plenty of hours on these, including several classes at an indoor range and a 2-day armed vehicle defense class. I never once complained of a headache. The Sightlines by Noise Fighters do precisely what they promise to do, and that makes me happy.
Here's the takeaway.
1. Comfortable.
2. No more pressure point headaches.
That's all you need to know about these. Well, that and that you should buy some.
Here's my Eyes On video.
I also want to mention, this business is a Michigan-based one-person show created by Neal Brace, a former Marine. His gel ear pads are 100% manufactured in the United States.
They have the Howard Leight Impact Sports sightlines in stock ready to ship, and many other brands of hearing protection as well. Let them know Sara from Breach Bang Clear sent ya. Be sure to tag us in pics of you wearing them; we want to "hear" what you think!
---
Declare for Morning Wood!
Why become a patron? Not for the dick pics. So you can access the Morningwood Bazaar, obviously.
Exclusive discounts up to 60% off all kinds of guns and gear. 
Plus, unrivaled camaraderie where we only make fun of you most of the time.
Access to Nancy's Squat & Gobble, our closed Facebook discussion group.
If you wish to cite, syndicate, or curate our material, or if you're wondering about our please be so kind as to read our

Terms, Conditions, and Disclosure

s.
Take heed! We have advertisers, sponsors, and affiliate relationships with some of the companies you will be reading about (particularly, but not limited to, archival posts). If you purchase one of those items, we will get a small commission from the sale at no additional cost to you. A lot of work goes into Breach-Bang-Clear; by making your purchase through one of our portals you'll be supporting our work. This will help us buy beer, bullets, and barbecue, and we won't have to put pop-up ads and other such stupid shit into our articles to pay our expenses.