Top Three Products at Range Day (50 Shades Edition) | SHOTREP
This was my first Industry Range Day and I had a blast while fighting the freezing winds out in the Nevada Desert. There were a lot of great products that I got to run and it was hard to narrow it down for the top three, so here they are: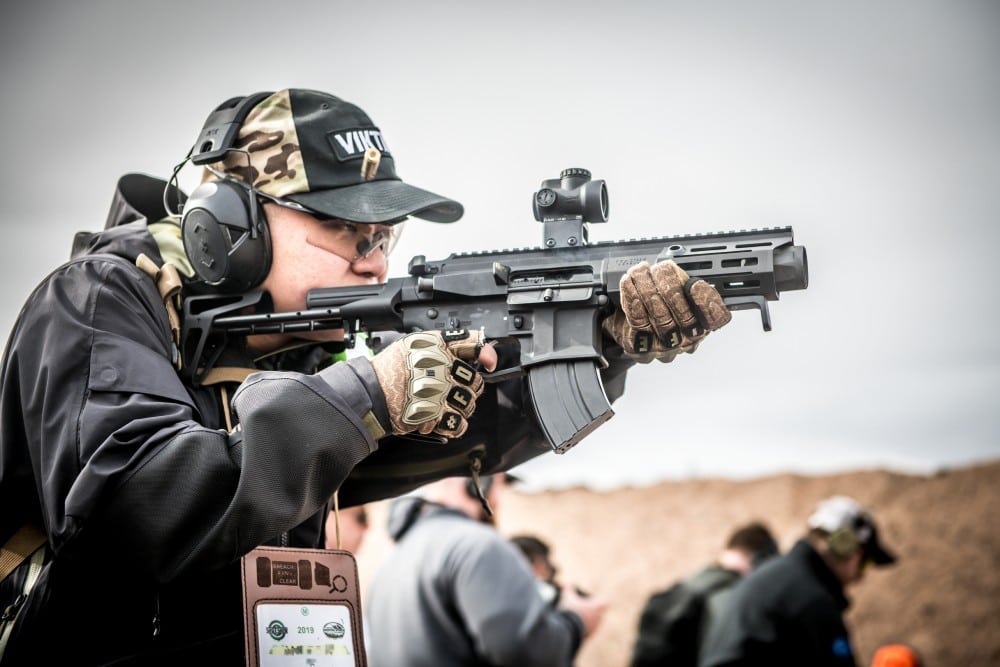 1. Maxim Defense PDX in 7.62×39
This little PDW is extremely short and tames the recoil of the 7.62×39 very well. I shot both variants, one with the Hatebrake and the other Suppressed. The Hatebrake Variant surprised me with how little felt recoil there was and the Suppressed PDX was even better at managing it. It was extremely fun to shoot, wish I could've run more rounds through them!
SPECIFICATIONS:
Calibers: 5.56 NATO | 7.62x39mm
Barrel Length: 5.5"
Colors: Black | Arid
Overall Length: 18.75"
Weight (empty): 5 lbs 11 oz
Muzzle device: Maxim Defense HATEBRAKE muzzle booster
Stock: Maxim Defense SCW stock system
Trigger: ALG Combat Trigger (ACT)
This pistol has been in development over the past few years and they're going to be available soon. The guys at Archon were very generous with the magazines loaded with 9mm so I got to run it quite a bit and it is a flat shooting Pistol that just wants to go faster and faster. I kept reloading till there wasn't anymore loaded mags nearby. I definitely wanted to shoot even more.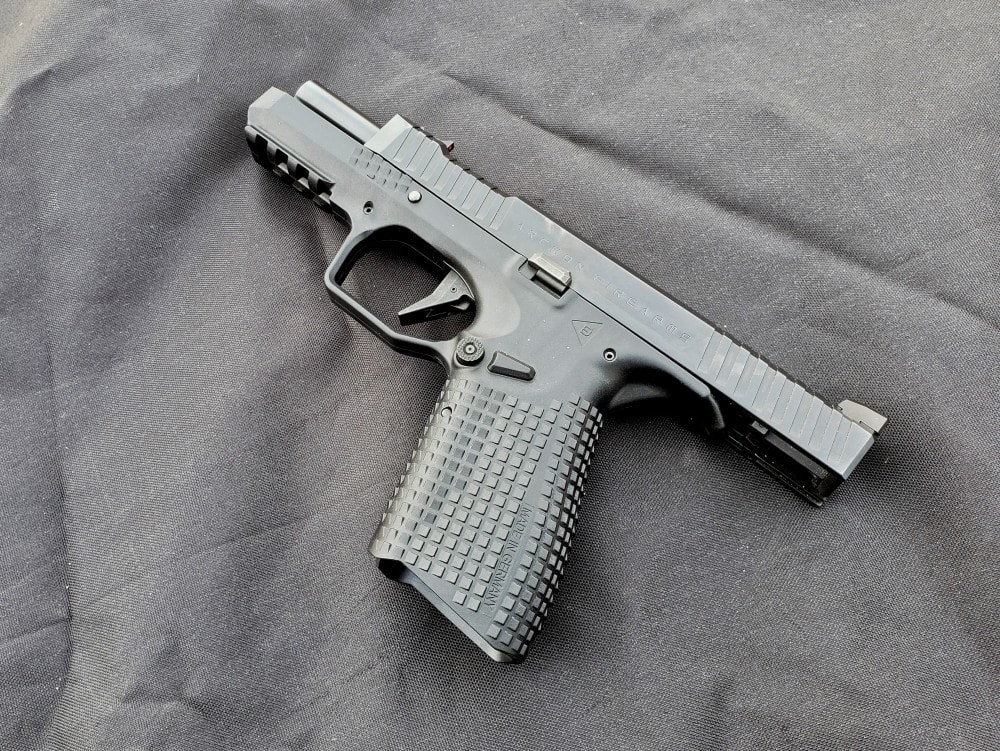 Specifications:
TYPE: Semi-Automatic Striker-Fired Pistol
CALIBER: 9mm
CAPACITY: 15 Rounds, Double-Stack
FRAME: Black Polymer
SIGHTS: Serrated Rear w/ Front Fiber Optic Sight (Glock Standard Dovetail)
BARREL LENGTH: 4.29″
WEIGHT: 29.6 oz.
LENGTH: 7.59″
HEIGHT: 5.12″
WIDTH: 1.38″
SAFETY FEATURES: Trigger Block, Firing Pin Safety Block, Trigger Bar Disconnect
https://www.archonfirearms.us/home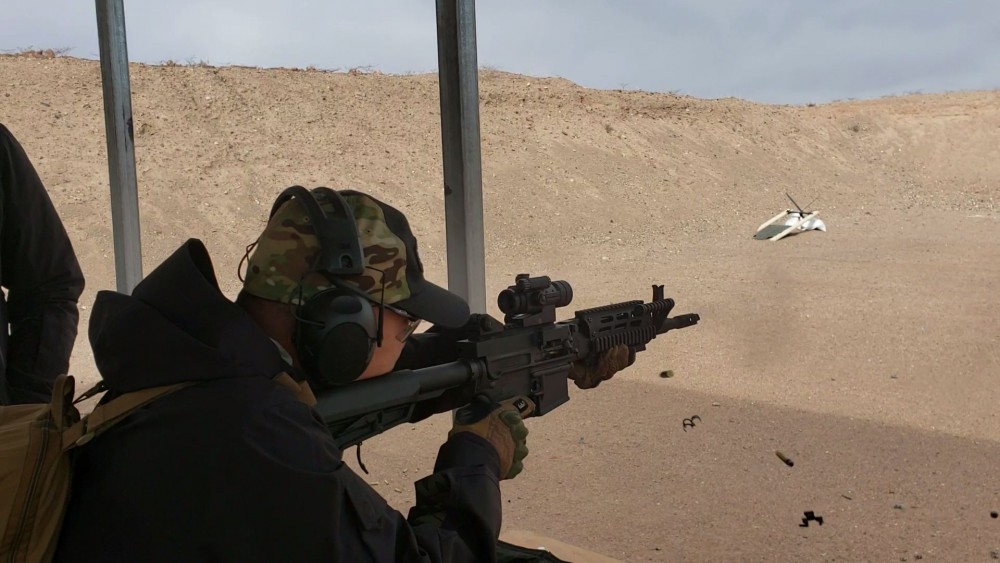 3. Fightlite Industries MCR
Throughout the day I was hearing full auto fire and wondering what it was. There were a few full auto firearms that were available to test fire, however, the loudest came from the Fightlite Industries booth (if you don't count the minigun bursts from next door). The MCR makes your AR into a Belt-fed weapon system and they had at the booth were select-fire, the MCR for sale is a semi-automatic rifle. I was handed a loaded MCR and it was pretty light and easy to wield. I flipped it to semi-auto then fired one shot and it was time for the fun switch. I dumped the entire belt in one burst. The barrel hardly rose and the soft recoil impulse was straight back into my shoulder. It is an impressive weapon system that is lightweight and easily controllable.
Specifications:
5.56 x 45mm NATO
9.45 lbs. (Lightest Configuration)
16.25" Quick-Change Barrel
1:7" RHT, ½"-28 TPI & Chrome-Lined Barrel
Short-Stroke Gas Piston Operation
Dual Feed – Accepts ALL AR15/M16 Magazines & M27 Linked Ammunition
Precision Machined 7075-T6 Billet Upper Receiver, Feed Cover and Charging Handle
Precision Machined Billet Steel Feed Tray
Finish – Manganese Phosphate & Type III, Class 2 Hardcoat anodize – Black
6 Position Black, Synthetic Telescoping Stock with Mil-Spec Receiver Extension Tube
Semi-Auto
Handguard Style – MIL-STD 1913 Rail
RipBrake Muzzle Comp
MCR Extended Bolt Catch
MCR Quick-Change Barrel Handle
Ships with 30 Round Magazine, (100) M27 Links, Operator's Manual & Cable Lock
Made In USA