The Roo Hammock | A Report From The Field
Hammocks are the definition of being lazy, and the Roo Hammock, made by Kammok, helps reaffirm the hammock-laziness stereotype with its design and straightforward setup. The Roo as defined by Kammok is "the world's best camping hammock.
After spending a couple of nights in it, I feel that sums up the product pretty well.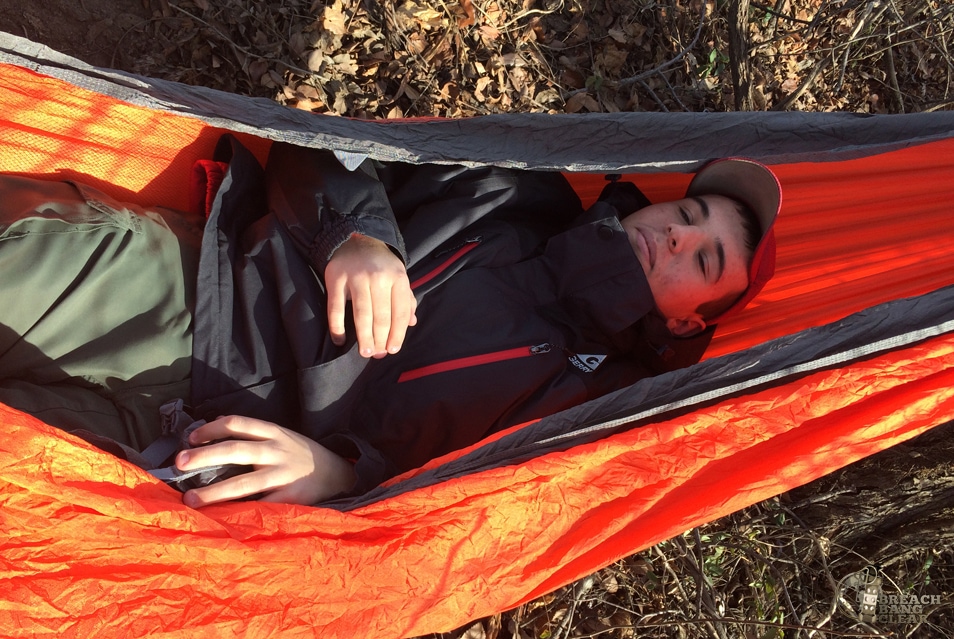 Launched in 2011 via Kickstarter, Kammok began a mission to revolutionize the hammocking experience with its soft and sturdy "Lunarwave" weave material and climbing-like carabiner, Kanga Claw. The lightweight hammock is comfortable to carry and works well for long-term backpacking, and easy "throw it in the bag" day-camping. Kammok also pledges to donate 1% of their top line revenue to nonprofits.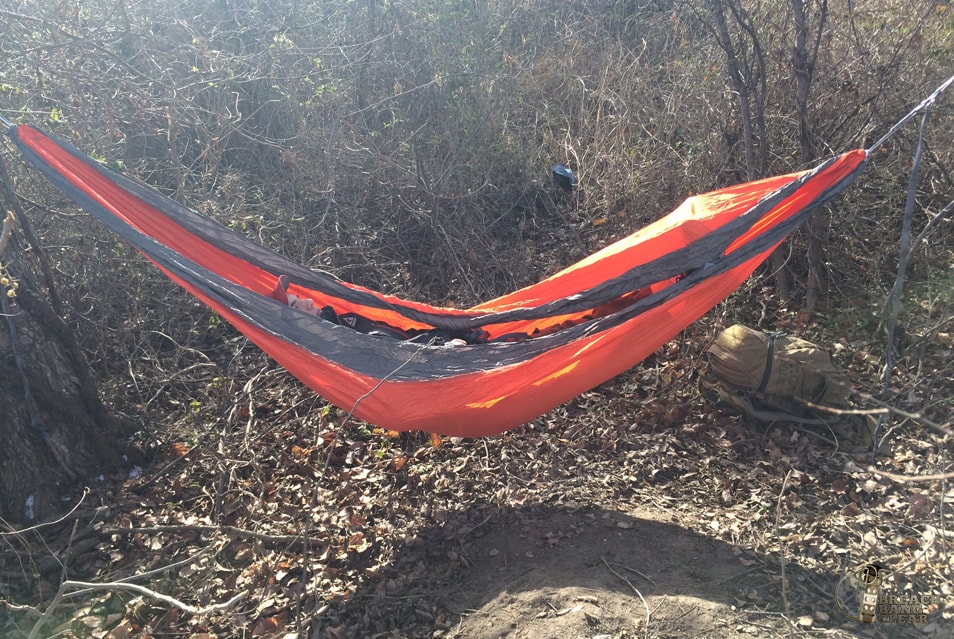 Here is an excerpt from Kammock's mission statement on their website,
"We believe there is a better way to experience the outdoors, through our core values of adventure, community, and love. … It is through these three pillars that the outdoors becomes transformative. It is our goal to get you outside, with others, whether you're a first-time camper or an expert outdoorsman."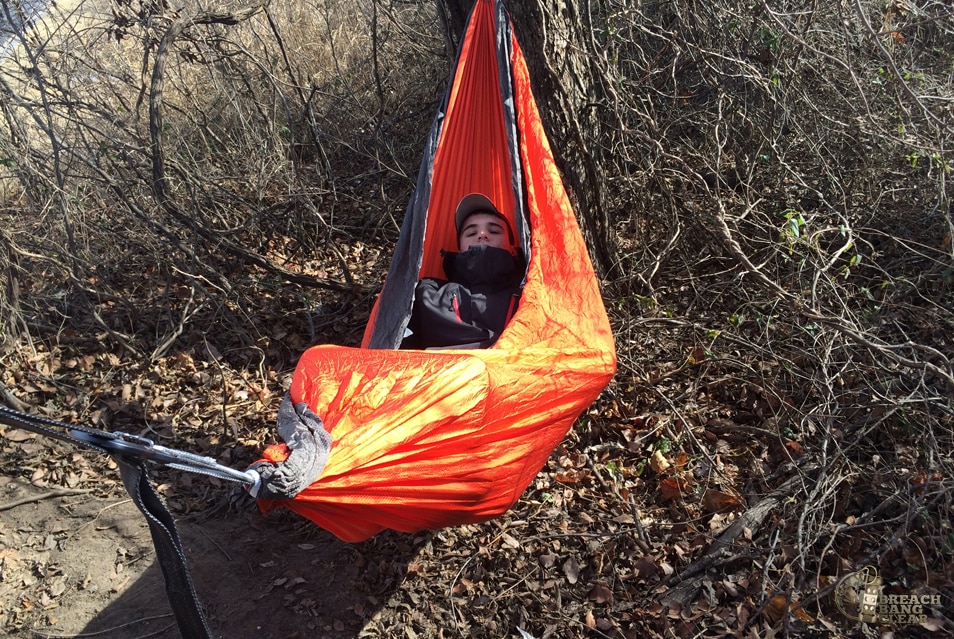 The Roo is an all-out idiot-proof easy to set up hammock with instructional videos that Kammok has provided on their youtube channel.
The Roo comes in a water-resistant double compression sack, set up with its 10 ft long Python Straps (which you have to purchase separately) and the Kanga Claw; it guarantees quick setup to allow more time to either set up other aspects of camp or allow for longer hiking time.
The total weight of the Roo and the Python Straps is 3 lb which, inside with the small bag sizes ensures smaller and lighter storage and carrying space. The bag attached to the hammock, I have personally found, is very helpful to hold the things I usually carry in my pockets day-to-day while camping.
An excellent feature for a person who strategically misplaces stuff all the time, and I exploit it.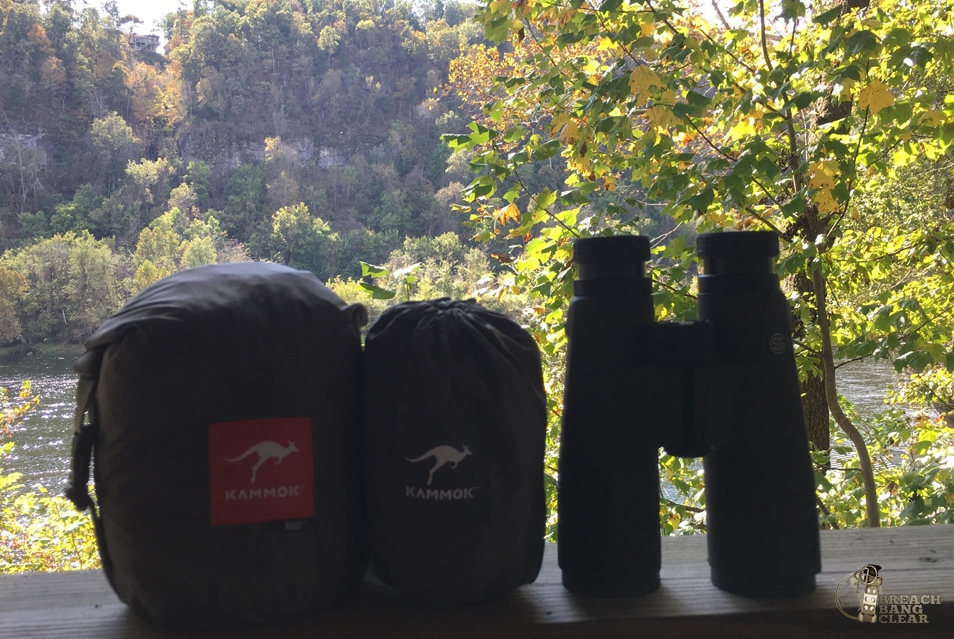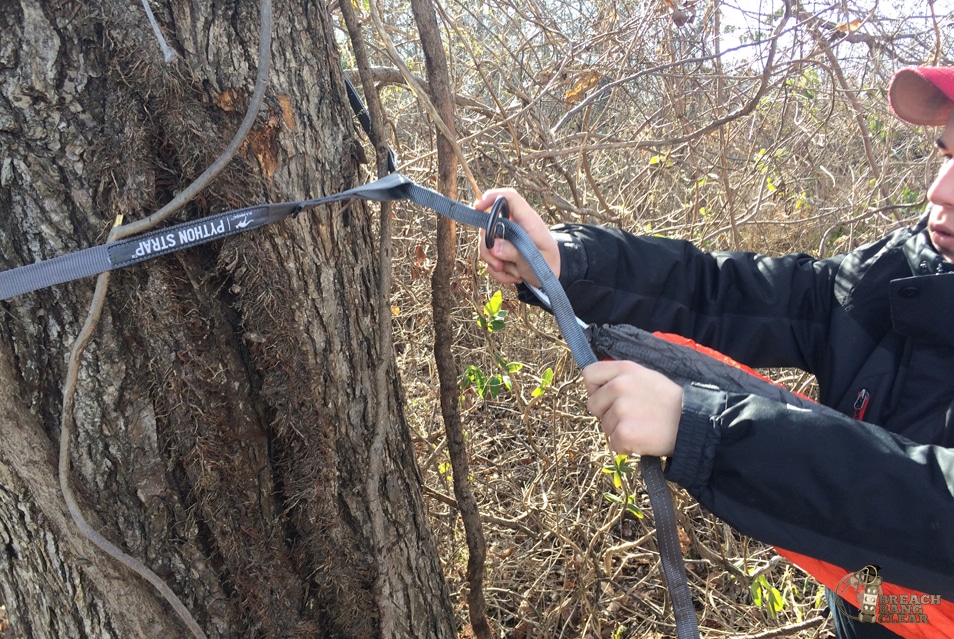 While it may not be the greatest thing to take for cold weather camping, I took it with my sleeping bag and my li'l poncho liner in 40° (that's Fahrenheit for those of you who don't follow Americanism) and was just fine. The "Lunarwave" is honestly one of the softest materials that I have experienced with a hammock, and I felt like I was sleeping on air.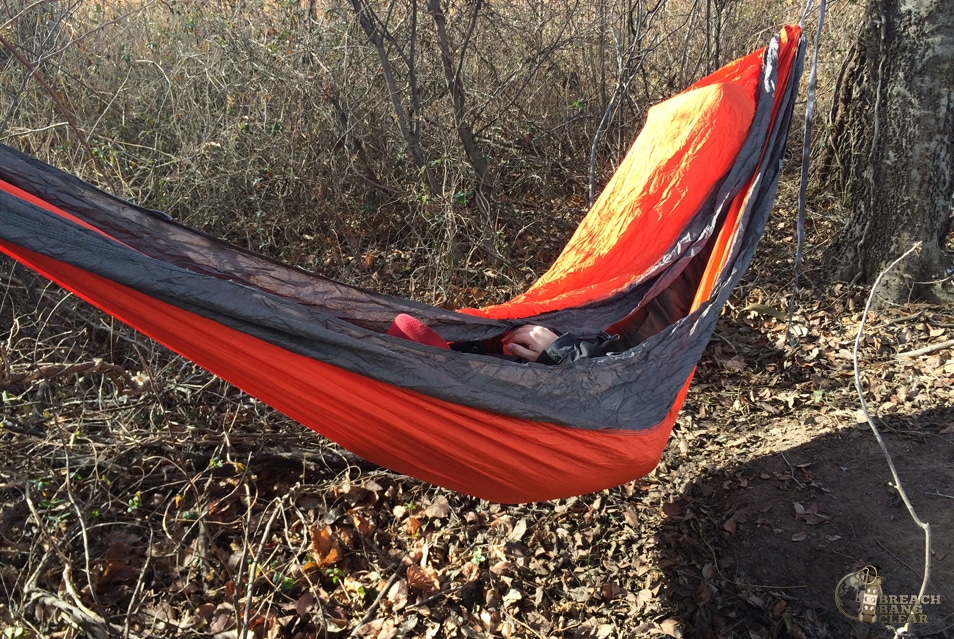 Although you have to add the Python Straps separately (for an extra $22), in my opinion, it's a necessary purchase to get the full use of the Roo. Overall, the Roo double hammock with its easy idiot-proof setup and a great design appears to be an excellent purchase for the price.
Here's what Gear Patrol says about the Roo.
Here's another review, this one by GEARIST.
Specs of Roo:
Dimensions: 5'7″ × 10′ / 170 cm × 300 cm
Max Capacity: 500 lb / 227 kg
Packed Dimensions: 5.5″ × 6.5″
Total Weight: 24 oz / 674 g
Fabric: LunarWave™ Ripstop
Stress Points: Reinforced and Bar-Tacked
Seams: Triple Stitch and Comfort Seams™
Carabiners: 23 kN
Gear Loops: 8 Reinforced
Components: YKK Ultralight
Thread: High Tensile Strength
Specs of Python Straps:
Combined Length: 20 ft
Total Weight: 12 oz / 340 g
Max Capacity: 500 lb / 227 kg
Fabric: Polyester Tubular Webbing
Stitching: Bar-Tack
Attachment Points: 18 Daisy-Chain Points
Thread: High Tensile Strength
Packed Dimensions: 4″ × 5.5″
Tree Friendly: .75″ Width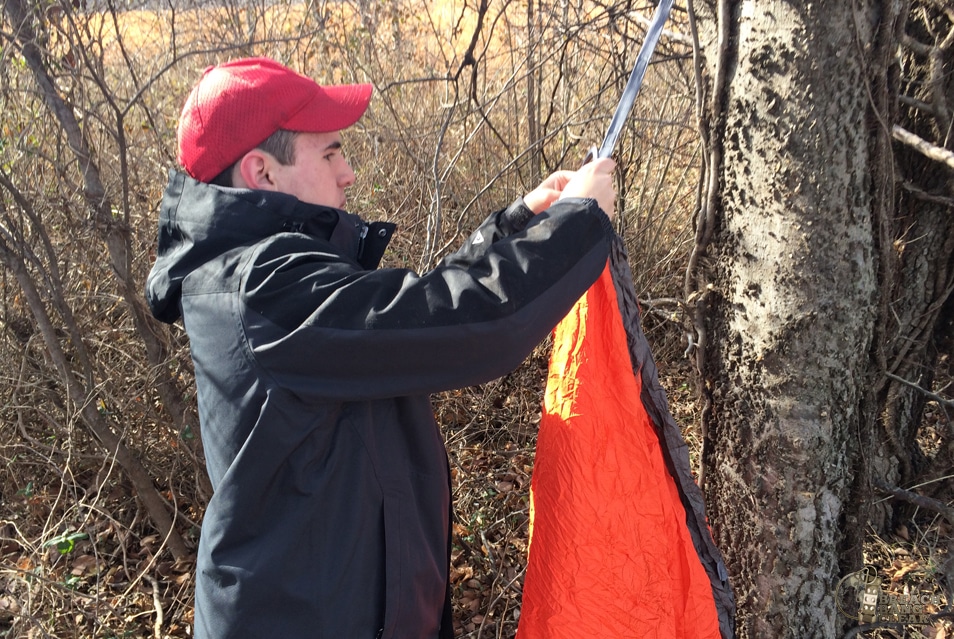 DDF
⚠️ Some hyperlinks in this article may contain affiliate links. If you use them to make a purchase, we will receive a small commission at no additional cost to you. It's just one way to Back the Bang. #backthebang 
---
Declare for Morning Wood!
Why become a patron? Not for the dick pics. So you can access the Morningwood Bazaar, obviously.
Exclusive discounts up to 60% off all kinds of guns and gear. 
Plus, unrivaled camaraderie where we only make fun of you most of the time.
Access to Nancy's Squat & Gobble, our closed Facebook discussion group.
If you wish to cite, syndicate, or curate our material, or if you're wondering about our please be so kind as to read our

Terms, Conditions, and Disclosure

s.
Take heed! We have advertisers, sponsors, and affiliate relationships with some of the companies you will be reading about (particularly, but not limited to, archival posts). If you purchase one of those items, we will get a small commission from the sale at no additional cost to you. A lot of work goes into Breach-Bang-Clear; by making your purchase through one of our portals you'll be supporting our work. This will help us buy beer, bullets, and barbecue, and we won't have to put pop-up ads and other such stupid shit into our articles to pay our expenses.