Review: Propper Range Bag
Here's a follow up from the sneak-peek review of the Propper Range Bag, from our semi-tamed Australian. Mad Duo

Review: Propper Range Bag
Apocalypse Josh
In mid-October I took the Range Bag with me on an international trip to the jungle-covered mountains of Bali, Indonesia for a family event instead of a Tropic Thunder- or Rambo4-themed getaway. I wanted to maximize my gear-totage as well as my carry on capacity. The Range Bag was my upgrade to the very similar Propper Multipurpose Bag, which I'd been using as my everyday bag and carry on for some time.
The Range Bag is in many respects an upsized version of the Multipurpose Bag with many of the same design features, such as the long side-opening panels, double zippered opening top lid, carry handles and the like.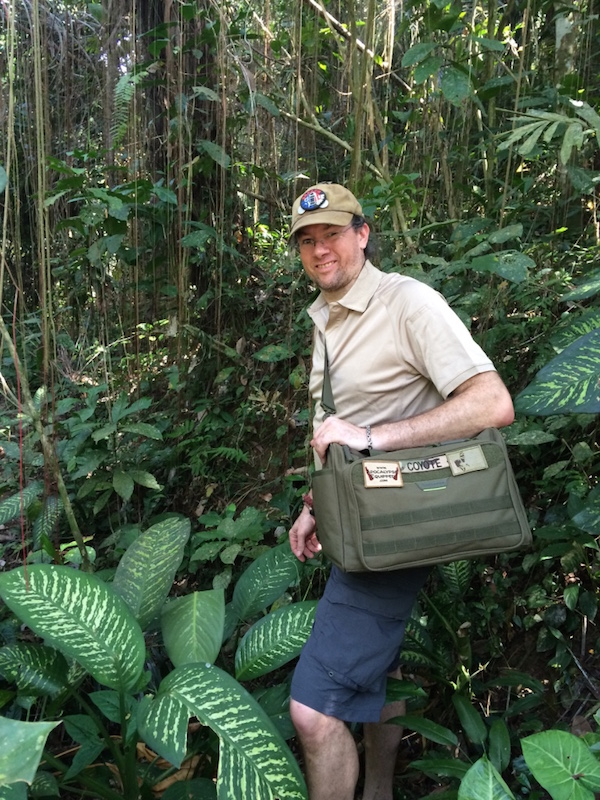 I decked out my bag with a variety of airport-safe goodies and needfuls, and set out for international customs and faraway vistas. I checked out the 48cm x 34cm x 23cm size restrictions on Virgin Australia's international carry on regulations, and confirmed it was good to go.
Almost twice the width of their Multipurpose Bags, the Range Bag measures 25cm x 38cm x 23cm (10″ x 15″ x 9″) and as I mentioned is a beefed up and expanded version of the MPB. Padded on all sides for increased protection and rigidity, it holds it shape even when empty. There are two stiffened internal dividers, fitted with flaps with hook-field ends to affix the dividers to the fine-finished loop-field covered internal walls of the bag.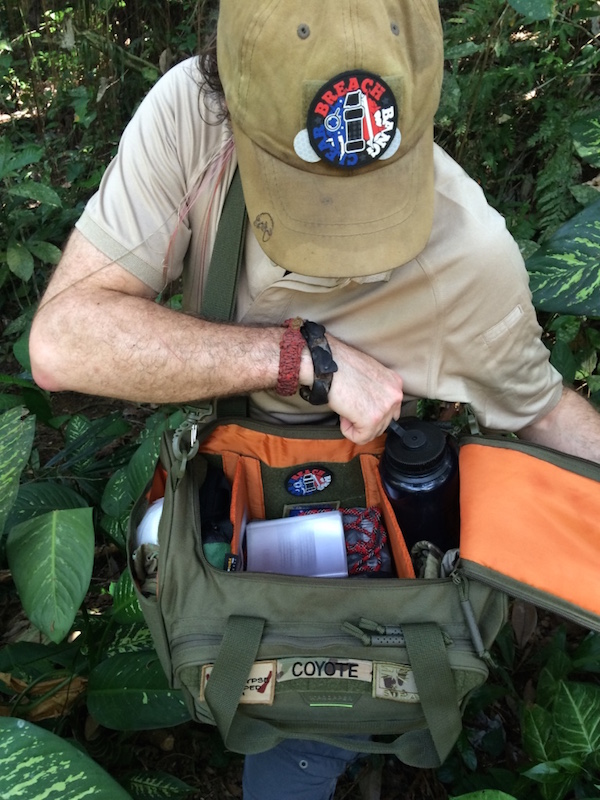 These walls can be adjusted or discarded as fits your use or mission, and the whole internal cavity is lined in high contrast orange, to help you find your OD tool in its OD sheath at your bottom of your OD bag.
The struggle is real.
I fitted the "back" compartment of my carry on with a 1L Nalgene bottle, and a folded up First Strike Snatch-Bag ii for any extra incidental bagging I might need. In the center compartment I had novels and iPad for in-flight and hurry-up-and-wait times. I also included my Propper mesh-sided boo-boo kit, loaded with all kinds of travel first aid needs and spares. In the "front" compartment I had the Propper 5×7 case, which held all our passports and travel documents, and my Snowgum iPhone case as a battery backup for my phone.
The main compartment has a lockable zipper, good enough to keep little prying hands away from dangerous things.
The right side panel is fitted with a mesh pocket, and a fold-out mat to do your weapon maintenance or lay out a picnic. The Range Bag also comes with a removable hook-field backed accessory panel. I used that mesh panel to stow PPE gear like my Barz goggle sunglasses, earplugs, and other assorted goodies like Paracetamol and Ibuprofen. In the folds of the maintenance mat I included wet-wipes and a couple of nappies for on-the-go emergencies, as well as acting as very effective blood sponges. You know, in case of misadventures while trying to get a taxi …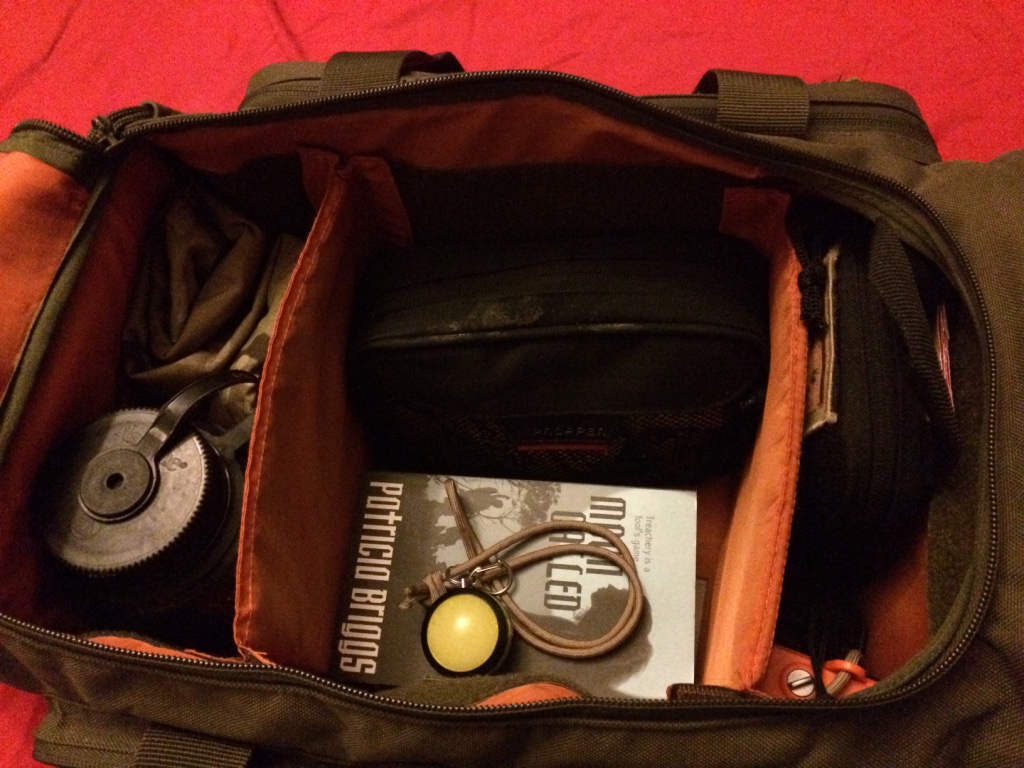 The large end pocket I filled with a super absorbent travel towel, two hospital grade sick-bags and my Multicam Headsox . My last international trip involved getting not one, but two lots of little kid barf on me. Not this time matey! The internal material is also the high-visibility orange but is offset by the OD surface material, to make rummaging for items easy without exposing yourself to unwanted attention by flashes of Blaze. The end pocket had a hook-and-loop patch for securing it, but stuffed full as it was, it wasn't useable. However, the design of the bag kept it all snug and sound. I suspect you could keep a small to medium sized pistol in that pocket without too much trouble.
The outward facing side panel is covered in a mixture of loop-field at the top and two rows of seven channel MOLLE, and inside has another mesh-lined pocket, along with six pistol magazine sized pouches. I stowed personal electronics cables and the like, as well as parkers, crayons (good for both occupying little people as well as waterproof communication and as both kindling and illumination purposes; they make pretty functional candles), as well as an asthma pump. Again, the lockable double zippers gave a sense of security against both theft and being reverse-pickpocketed with contraband materials. Indonesia has a death penalty for drug smuggling.
The front side panel is fitted out with more MOLLE channels, but I didn't make any use of these. I can see any number of small pouches and carriers working well there though.
I found it very convenient to have the internal compartments, which allowed me to set very specific places for my load. Not misplacing travel documents, (or perhaps a backup pistol, if that's the way you pack)  is always a good thing. That said, the extra width of the Range Bag over the Multipurpose Bag meant that it wasn't as easy to rip back the top flap one handed to get at the insides. The zippers were too fine and pinched when I tried a few times. Slow and steady wins the race in this case.
It was also pretty comfortable to heft around. The internal padding not only kept my gear safe and secure, but also kept it from jabbing me in the hip and kidneys.
I also liked that I could pull open the side panels to access gear on the fly, and that the side panels acted as a mobile platform to work from.
Even with a pack on my back, the Range Bag on my hip could be swung around and rummaged through with no real problem, and its broad top even acted as an additional platform for carrying more things (or even little people as a bench-seat). The shoulder straps were just wide enough to spread the load and not too big as to get in the way. The sliding shoulder padding was awkwardly placed due to the broad tri-glide adjuster, but I managed to feed it into the padding strap eventually. I didn't like the clip attachment on the shoulder strap though. The broad Fastex buckle from the Multipurpose Bag would have been much better, and would enable one-handed quick-release in case I needed to drop and go. With the heavier load of the Range Bag, this would have been even more useful.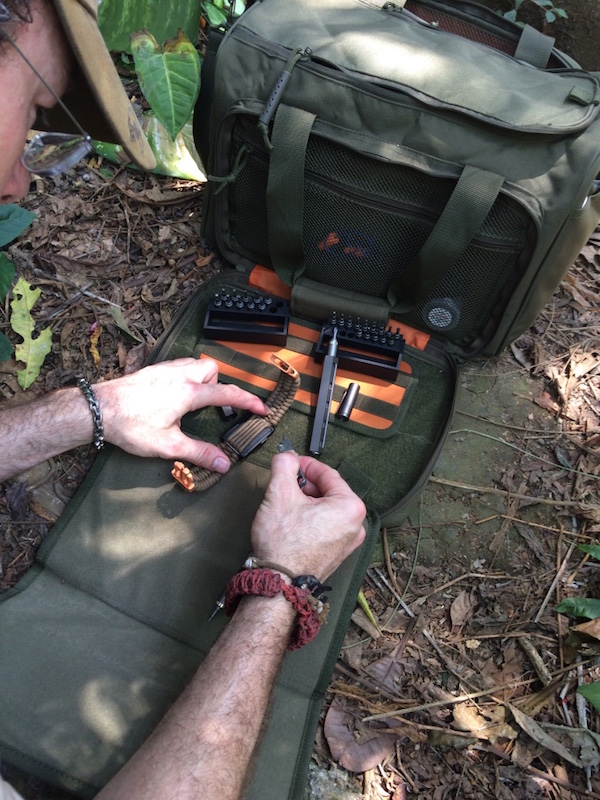 I made use of the fold-out mat a couple of times, mostly doing paperwork and the occasional fix-it session. The finish was good and gripping and not tacky, which is a plus to my mind. I didn't lose any widgets or little screws so I'll call it a useful addition.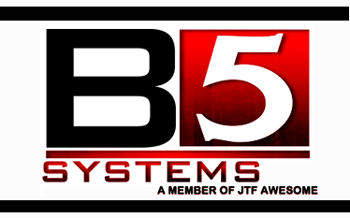 The Range Bag ticked all the boxes for a carry on bag, as well as a travel accessory. I don't like taking anything I can't carry or sling onto me. I like having my hands free for whatever might come my way, so the Range Bag was a logical step up for when I needed to carry a bit more or if I needed to carry bulkier, heavier items. Need to carry a bunch of lead to and from your favorite pew-pew place? I have no doubt that your personal needs would be met with this bag.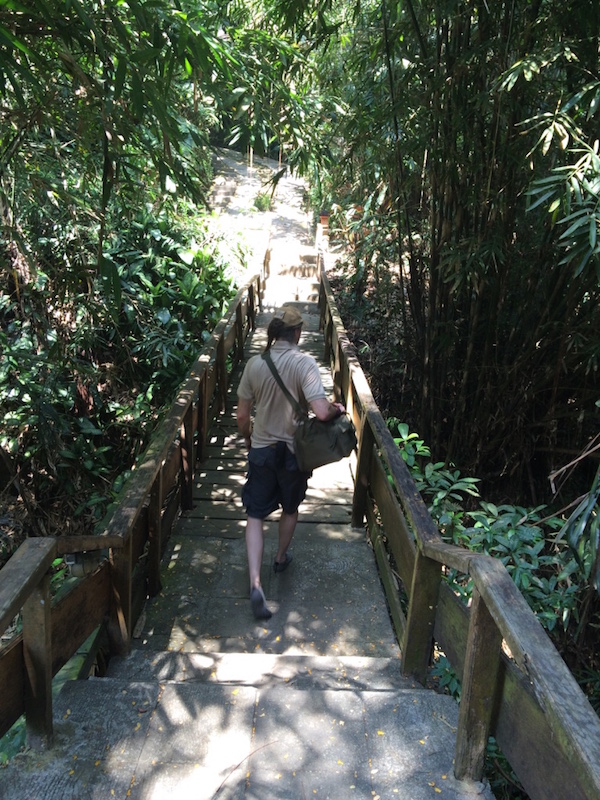 Need to run up and down a hill? Get a ruck.
-Apocalypse Josh
Mad Duo, Breach-Bang& CLEAR!
Comms Plan
Primary: Subscribe to our newsletter here, get the RSS feed and support us on Patreon right here.
Alternate: Join us on Facebook here or check us out on Instagram here.
Contingency: Exercise your inner perv with us on Tumblr here, follow us on Twitter here or connect on Google + here.
Emergency: Activate firefly, deploy green (or brown) star cluster, get your wank sock out of your ruck and stand by 'til we come get you.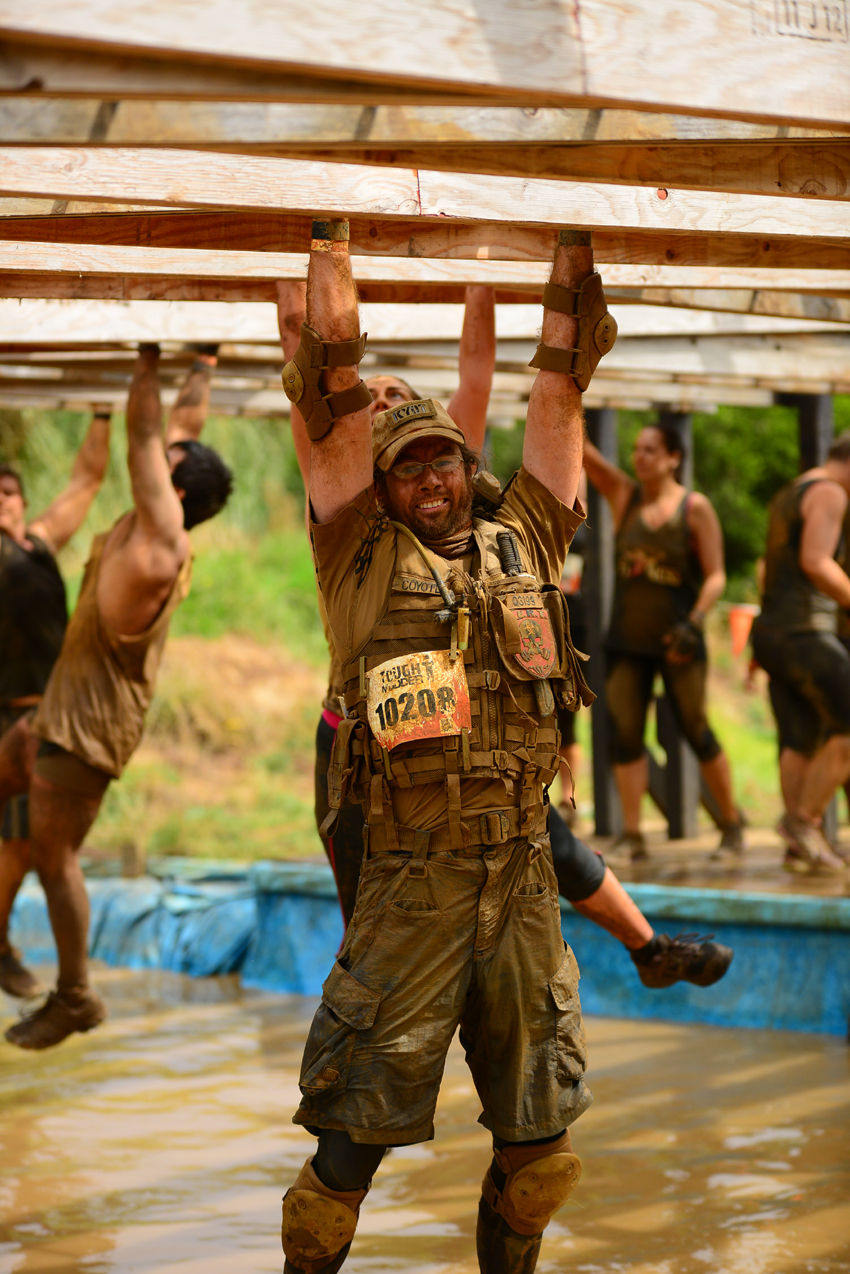 About the Author: Josh Orth is a second generation expat currently dwelling in the arguably civilized outskirts of Melbourne, Australia. He's lived in deserts, jungles and urban sprawls around the world and traveled/adventured into assorted inhospitable places around the world and has a keen sense of the speed with which the trappings of 'civilized Western life' can disappear. This has led him to begin writing about his interests and observations when it comes to the gear, skills and other necessities of self reliance of being equipped for whatever a capricious, occasionally indurate life might throw at him. This isn't by any means to say our eccentric friend truly experiences genuine vorfreude about dystopian life, but if he had to he might not complain. Read more by Josh at Apocalypse Equipped.
Grunts: vorfreude.