Review: Propper – 7X5 Pocket Carry Organizer

Review: Propper – 7X5 Pocket Carry Organizer
Apocalypse Josh
I took a trip with my family to Bali, Indonesia recently to attend my mother's wedding. It turned out to be an excellent opportunity to put kit that the good folks at Propper had sent me to good use, instead of leaving it laying around the bunker. I wanted something that would keep all my travel documents together, safe and secure and it seemed the perfect fit.
This is the 7X5 Pocket Carry Organizer and here's what I can tell you about it.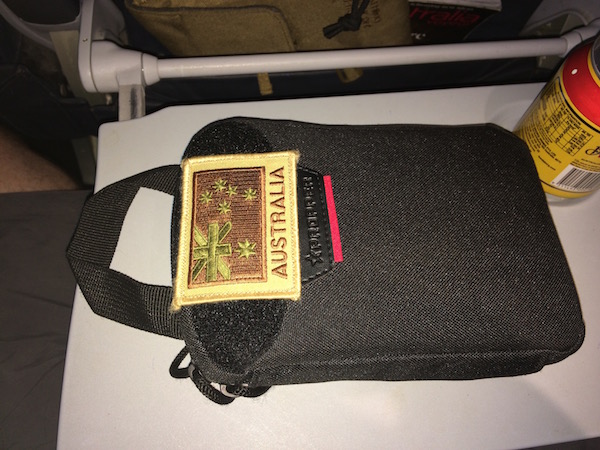 It's fashioned from the same highly durable Cordura all the Propper packs and bags are made from, and all the fittings are equally sturdy. Named for its primary dimensions, the organizer is 7″ x 5″ x 2″and has twin zippers which open like a book around its two short sides and one long side. The zipper pulls are silenced by being cord-pulled, to reduce its lines even further.
I really liked the wide loop of webbing fitted to the back side, which you might think would get in the way rather than than be useful. But it was really good for those long immigration and customs lines, where I'd just as soon not have a handful of passports and tickets waving in the wind. It was long enough to hook over my wrist to give me two hands free when I needed them. I'm secure enough not to worry about looking like I'm carrying a purse. It'd be a Propper purse, in any case, and that's not shabby at all.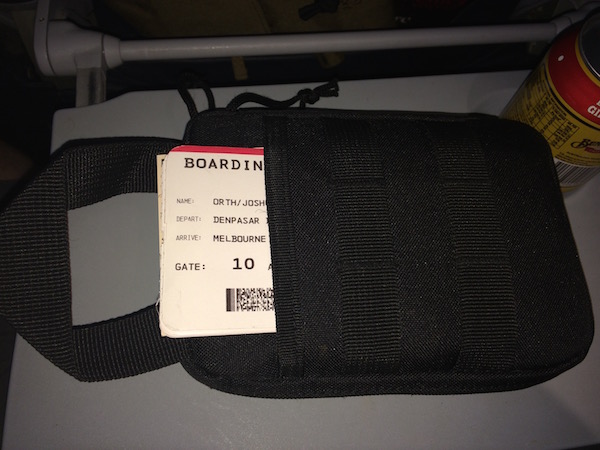 Its no-nonsense lines make for a very unobtrusive package. It completely vanished into the folds of packs I stowed it in, and also fit nicely in the cargo pockets of my travel pants. The front of the organizer is loop-fronted for adding morale or ID patches. I threw a nice subdued Australian flag on mine, for peace of mind, because it never hurts to get an eye-roll from security and customs ("uuugh, Ahwstrahllians, you go, go!").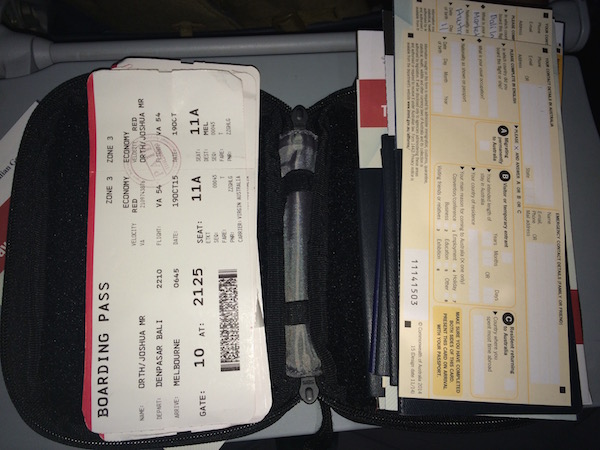 The rear of the organizer has a stow pocket set high up, perfect for boarding cards and customs forms, and also features two rows and three channel of PALS/MOLLE to either add extra things or secure the organizer to other packs. I didn't see much utility in this. Other than maybe a pen, I can't see what I'd use the MOLLE for.
 Inside the organizer both faces are loop-filed covered, to affix an internal organiser such as the included 7×5 elastic organizer panel. There are also two thin elastic loops in the seam, great for fitting a pen you'll always need to fill in travel forms.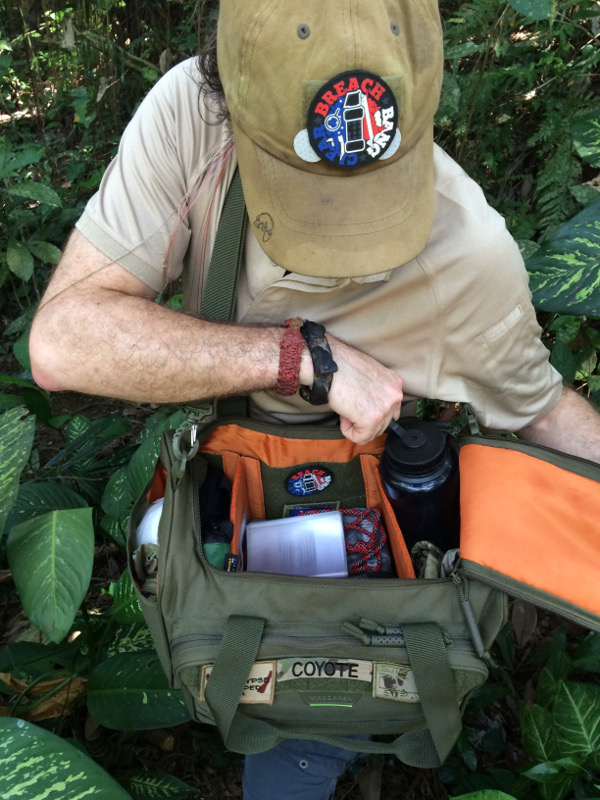 I am usually pretty paranoid about my travel documentation. We have a long standing family history of losing passports, and I'm always very cautious of the movement of these documents. So having a safe, secure and most importantly unobtrusive pouch for them was perfect for my wild and wary tribe.
–Apocalypse Josh
Mad Duo, Breach-Bang& CLEAR!
Comms Plan
Primary: Subscribe to our newsletter here, get the RSS feed and support us on Patreon right here.
Alternate: Join us on Facebook here or check us out on Instagram here.
Contingency: Exercise your inner perv with us on Tumblr here, follow us on Twitter here or connect on Google + here.
Emergency: Activate firefly, deploy green (or brown) star cluster, get your wank sock out of your ruck and stand by 'til we come get you.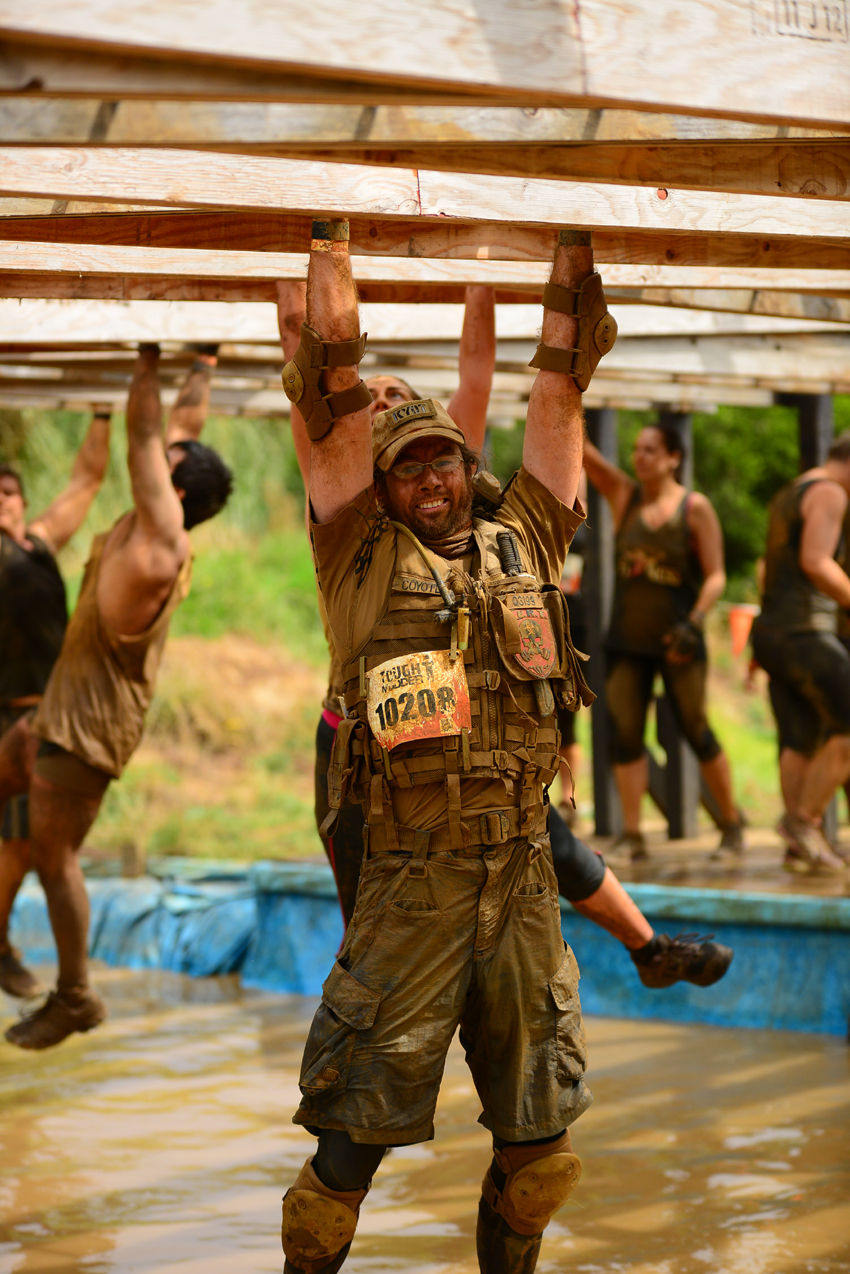 About the Author: Josh Orth is a second generation expat currently dwelling in the arguably civilized outskirts of Melbourne, Australia. He's lived in deserts, jungles and urban sprawls around the world and traveled/adventured into assorted inhospitable places around the world and has a keen sense of the speed with which the trappings of 'civilized Western life' can disappear. This has led him to begin writing about his interests and observations when it comes to the gear, skills and other necessities of self reliance of being equipped for whatever a capricious, occasionally indurate life might throw at him. This isn't by any means to say our eccentric friend truly experiences genuine vorfreude about dystopian life, but if he had to he might not complain. Read more by Josh at Apocalypse Equipped.
Grunts: vorfreude.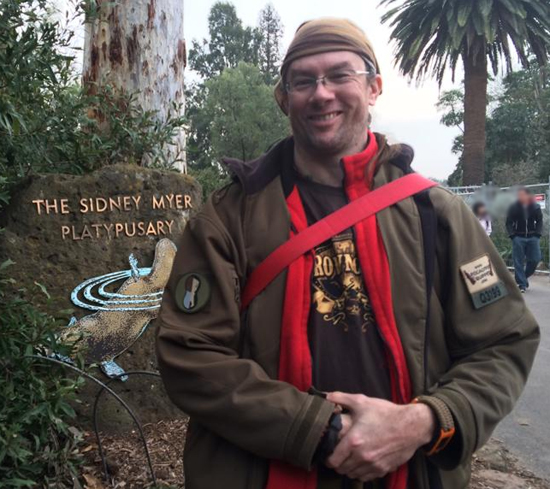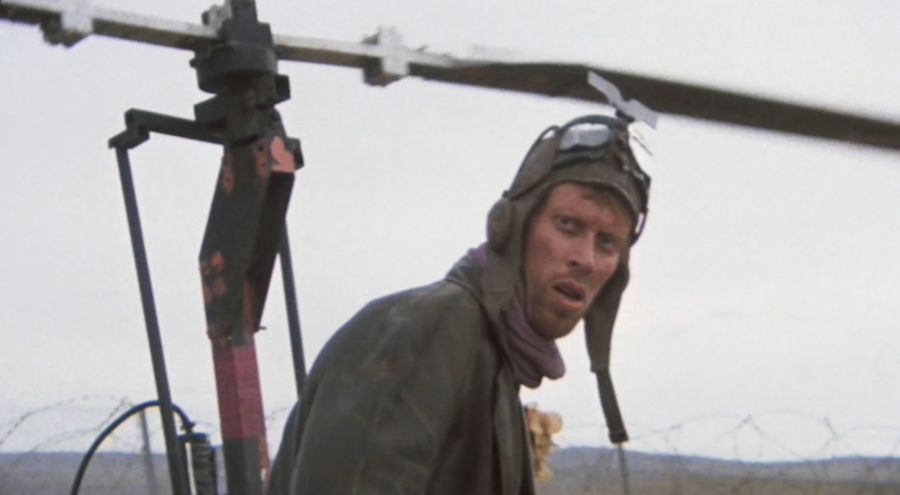 We're not saying Josh flies a PL-12 Airtruk. We're just saying this guy and Josh have never been seen in the same room together at the same time.