Boots are like bullets, beer and maybe even boobs. Everyone has their favorite kind and style. Today we're going to tell you about these T8s from Garmont and discuss the relative merits of different boots when it comes to curb stomping.
For 40 years we enjoyed a lightweight, quick drying, tough-as-nails pair of boots. They were the staple of the military, all the services wore them and loved them. Unfortunately we didn't know what we had until they were gone…we bitched about them (This is bullshit that I'm wearing the same boots as my dad in 'Nam) and we touted modern materials and technology as the answer to all our field boot hopes and dreams – so why, we asked, are we wearing obsolete boots? What is this? The Civil War?
Then those boots were gone.
Oh, fools. Such terrible, ignorant fools we all were.  Slide closer to the fire children, and allow us to regale you with this tale…
The old issue jungle boot was damn near perfect.  They felt almost like running shoes for just about anything other than  actual running. But..despite how light they were on the feet, you still had confidence in them. You knew they were up to the task of kicking someone's teeth in. Built mostly of nylon and rubber, these boots made spartan use of leather, and only where it was needed.
We missed them as soon as they were replaced by the current generation of boots.
Yes, the shitty, heavy boots you are wearing now. But don't worry cubby bear, those boots we are so sentimental about are back. Only this time they are done right.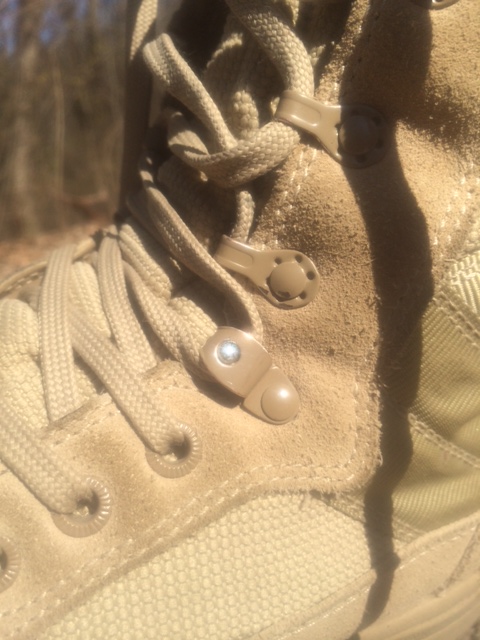 The Garmont T8 NFS boots have all the best features of the legacy jungle boots but use modern materials and superior assembly methods.  They superficially resemble the old boots we yearn for, but the difference is that they actually executed it right this time. Slip resistant, no matter what the surface? Check. Quick drying due to ultra thin materials and better ventilation? Check. A price that is competitive with issue boots? Hell to the mother fucking check.  Garmont makes big claims, and they deliver. This trusted outdoor company has been making rugged footwear for a while and they've brought all that experience to the Garmont T8 NFS.
They have this to say: "Nearly 10 years ago the request from members of the US Special Operations Forces, Garmont began the research, development and integration of their superior mountain, approach and trail sport technologies to create the T-8 tactical assault hybrid platform.  The T8 was then put through an intense, rugged, multi-platform/multi-terrain/multi-service testing phase before being deployed onto the battlefields of Iraq."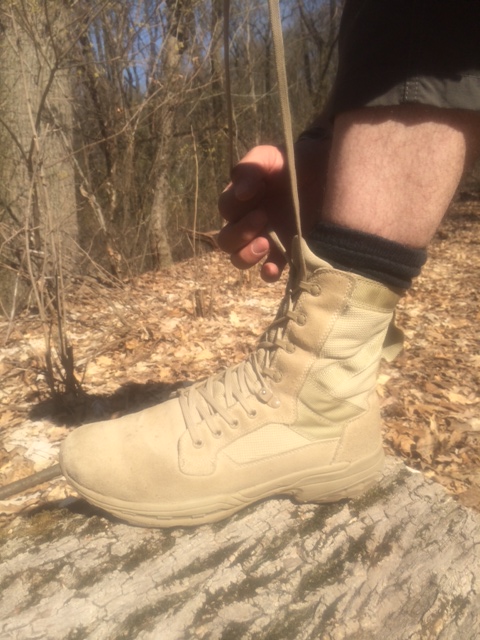 They made a boot that we actually want. A military boot that's actually comfortable, light and durable. Up to this point, everyone has been straying into the commercial market to find "hiking" boots that we can bear wearing for a deployment. The Garmont G8 changes that. After wearing these boots, we can't endorse these boots highly enough. No bullshit. They feel like the jungles we knew and loved, but they last like shit kickers.
With good ventilation, a good price and a great feel, you will be remiss if you don't pick up a pair. They will be available any day now at Quantico Tactical, your local gear dealer, or this newfangled thing called Google.
Take a look at 'em. They might well be the footwear you're looking for.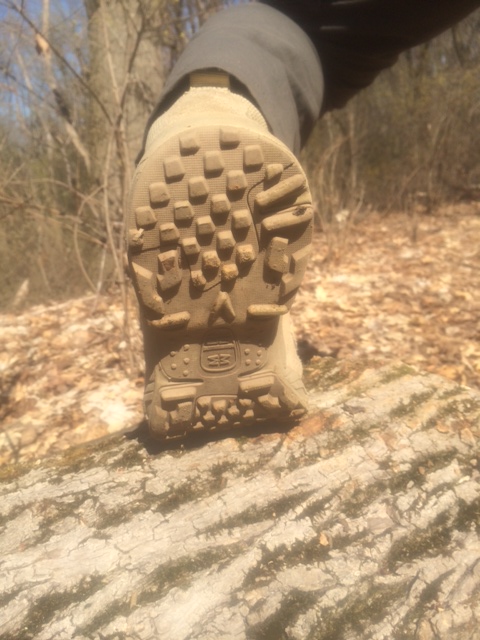 Mad Duo, Breach-Bang & CLEAR!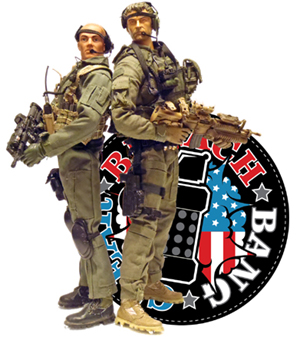 This article may contain affiliate links. If you make a purchase using such a link, we will earn a small commission from that sale at no additional cost to you. 
Like what you read on Breach-Bang-Clear? Consider joining our Tactical Buyers Club.