Review: CTOMS – SlimLine Tear Away IFAK and Tourniquet Holder

CTOMS – SlimLine Tear Away IFAK and Tourniquet Holder
Ryan Houtekamer
CTOMS is Canada's major medical gear and training supplier for military, police, EMS and the responsible civilians. In the age of active shooters, bombings and accidents, having both appropriate medical gear and the know-how to use them can save your life. I picked up a few pieces of gear from CTOMS recently, and finally have IFAKs on my rigs. I always had a "I'll get to it at some point" attitude to putting medical gear onto my various rigs. It wasn't until a friend's Mosin spontaneously disassembled itself in his hands that my urgency to acquire what I needed increased. My friend didn't have appropriate medical gear on him and had to make do with what he had. If the injuries had been worse or he had been out by himself, the situation could have gone a completely different way.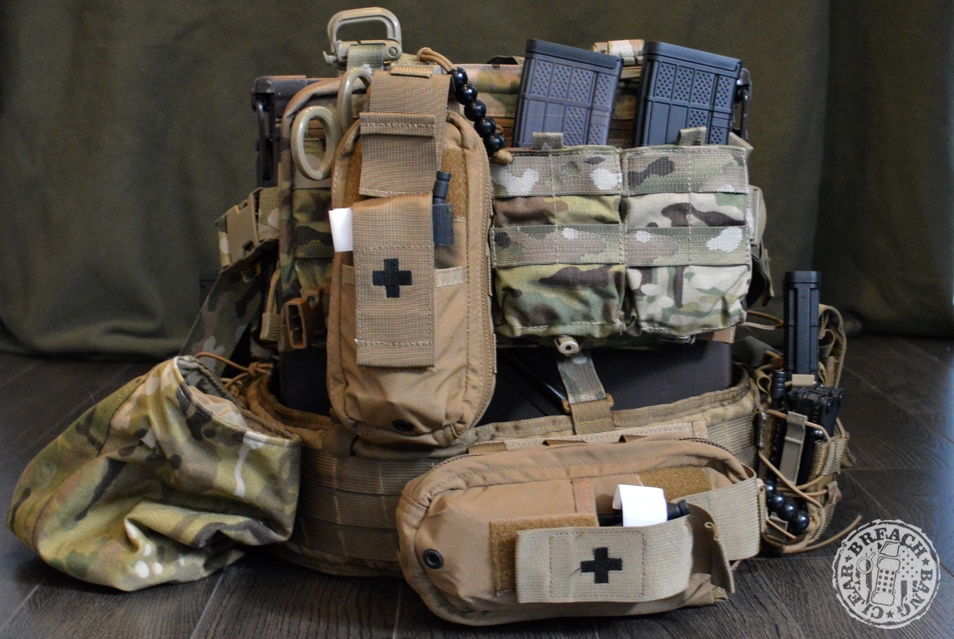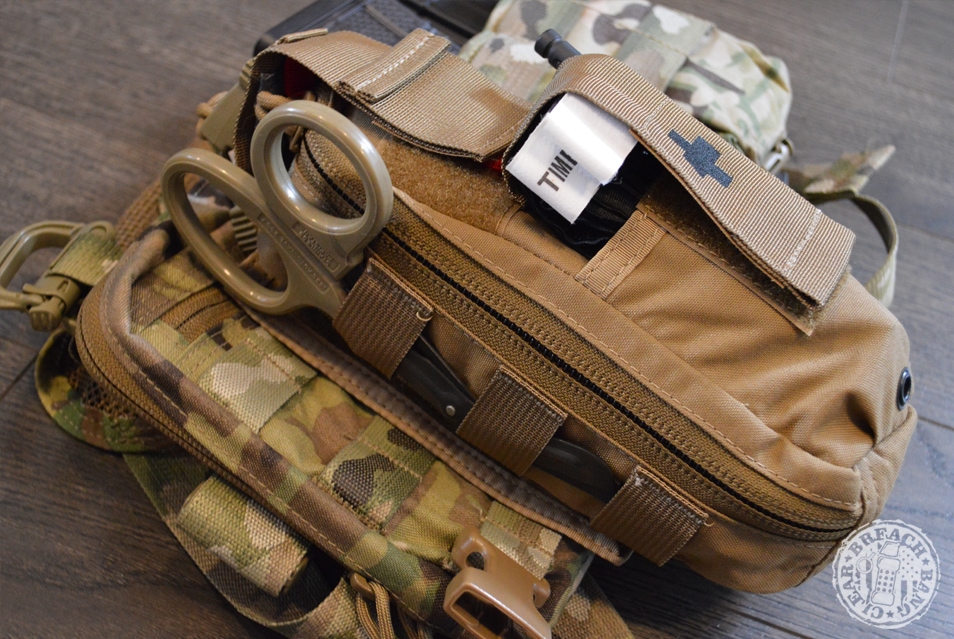 For my IFAk I chose the CTOMS SlimeLine Tear Away IFAK. I picked it because of its mounting platform. Being budget minded, it was easier to get more attaching hardware then a separate IFAK for each piece of gear. The SlimLine has provisions to attach it vertically or horizontally. This allows it to easily be attached to vests or to belt rigs. Swapping the actual IFAK from one rig to the other is just a simple tug on the anal beads beaded cord.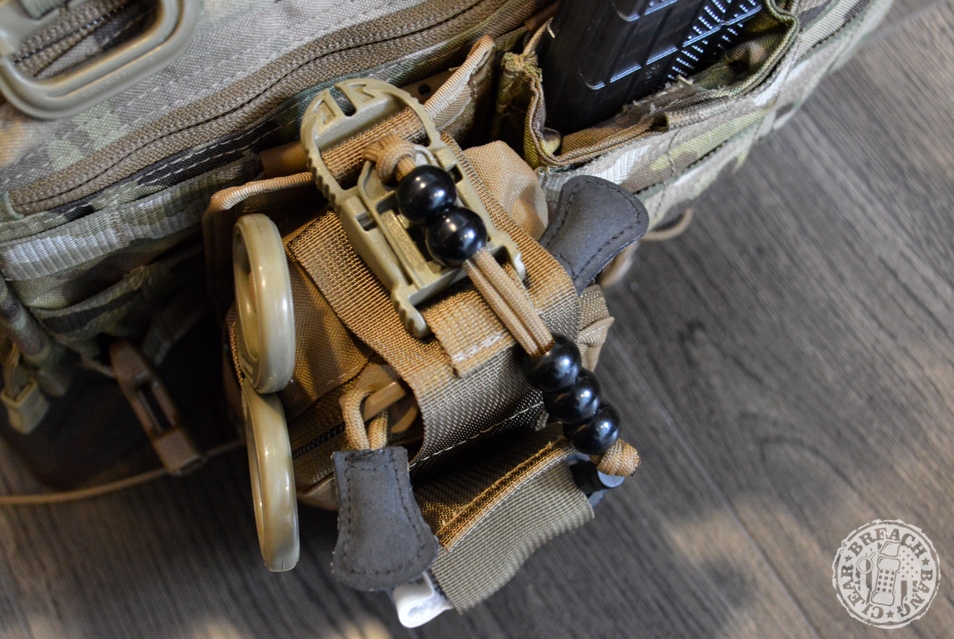 Speaking of attaching, we actually like the way it attaches to the vest. At the bottom of the tea-away panel or the side for the horizontal one is a plastic tab. This slots into a pocket in the rear of the SlimLine.
The IFAK is then pushed onto the fuzzy Velcro and affixed at the top with the quick release buckle.
The kit came with WTFix laser cut hypalon straps to attach it to the vest. We have had previous experience in these and while they are a bit of a pain to weave through the webbing as they are grippy, they are also light and strong with no sharp edges. A Malice clip could be used if you don't want to use these, though. Speaking of which, the newest generation of Malice clip are much better then the older ones.
The quick release system that the SlimLine uses is easy to grasp and remove from various locations on the body. The horizontal and vertical mounting platforms save you money from having to buy a second IFAK or fight with weaving things through PALS webbing. The internal mesh shock cord holds the small things while the pockets allow you to divide your kit to what suits you best.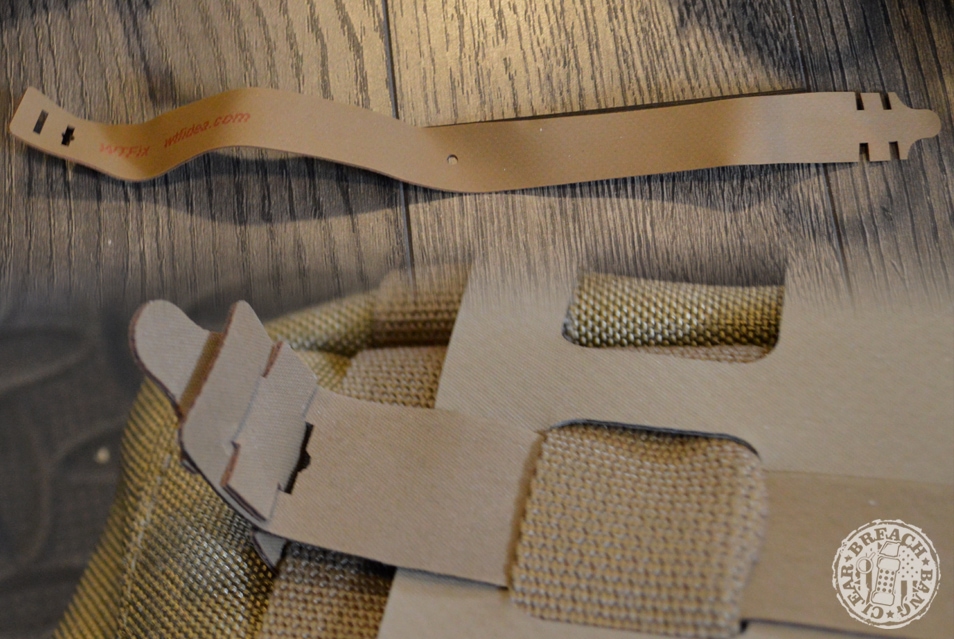 The IFAK itself has a pouch on the front to hold a tourniquet with a simple covered flap. This is the perfect spot to put one if running the pouch on the front of a vest. This keeps the tourniquet within the divers triangle as explained here by our friend Whiskey Delta Gulf. If you plan to put the IFAK elsewhere you should look at getting CTOMS' excellent and affordable Tourniquet pouches. They not only sell gear they design and make, but they also retail other pouches like the one from Eleven 10. This allows you to move some of the bulk of an IFAK to the sides or back if you need the space up front.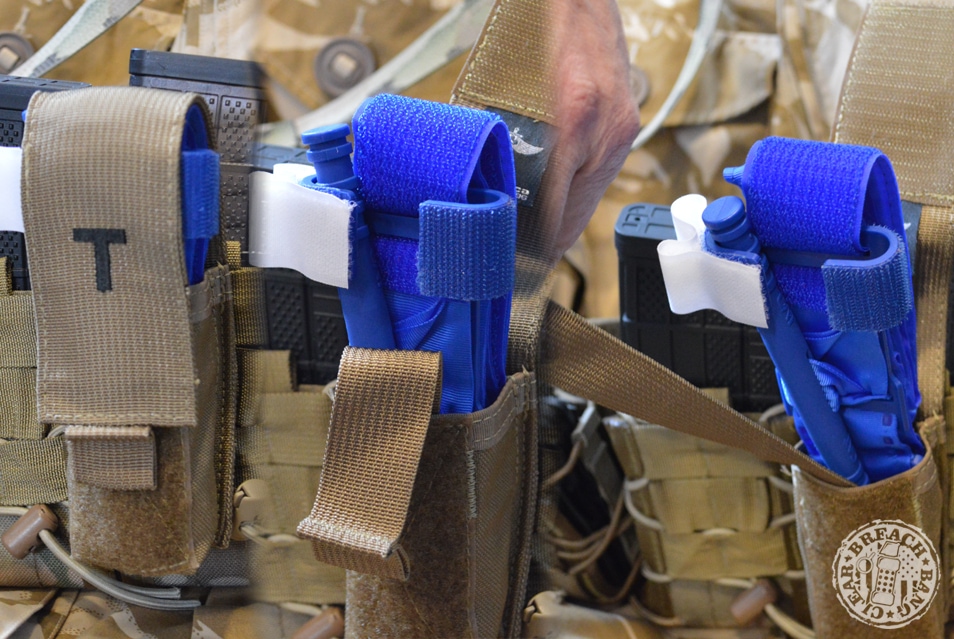 You can see pulling the tab lifts the tourniquet out.
IFAKs can only appear thinner in one of several ways. It can take up more PALS webbing dispersing the gear over a larger area. You can fold up your gear and Tetris it all in ensuring maximum space is utilized. The last option would be finding the smallest gear with a solid reputation and CoTCCC and CCCWG approval. We emphasize the last bit because of several companies trying to skirt these approvals even going as far as using certification companies with names that sound almost the same. That's an article for another time though.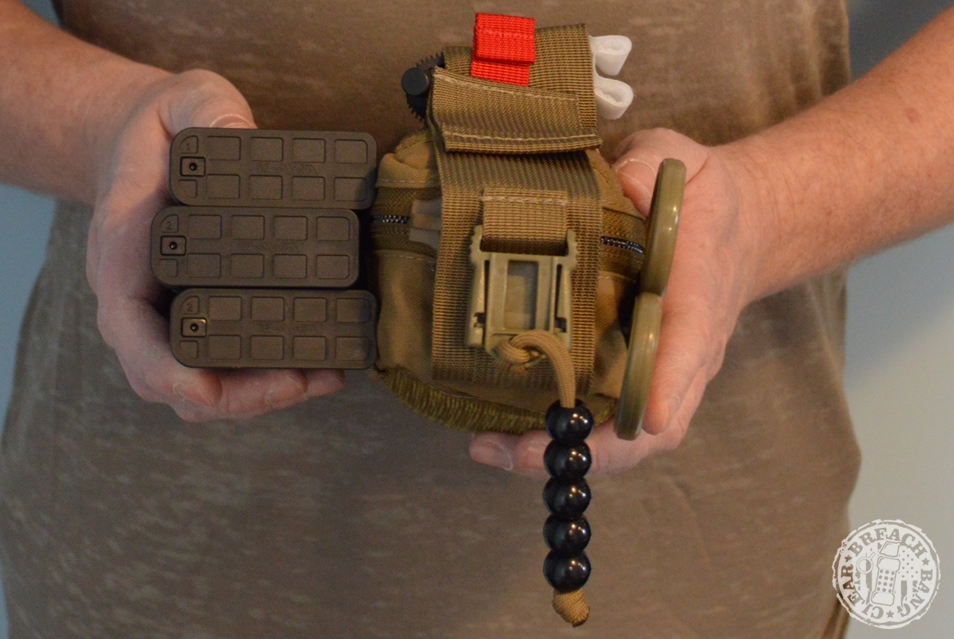 The SlimLine utilizes its internal space using thin but strong materials. Both halves of the clamshell design have mesh with large holes, creating pockets. This allows you to organize airway tools in one side of the pouch and bleeding tools in the other. The mesh itself is designed to have the included shock cord weaved through it to keep things like a NPA, Marker and chest decompression needle in an easily accessible location. The internal space of the IFAk was perfect for storing the various life saving gear in it. At this point we should also mention that the I in IFAK stands for individual, as in you. It's designed for you or someone else to provide aid to you. At the range this isn't an issue but if you're in combat use your buddy's kit on him, so that if you get hit you still have one for you.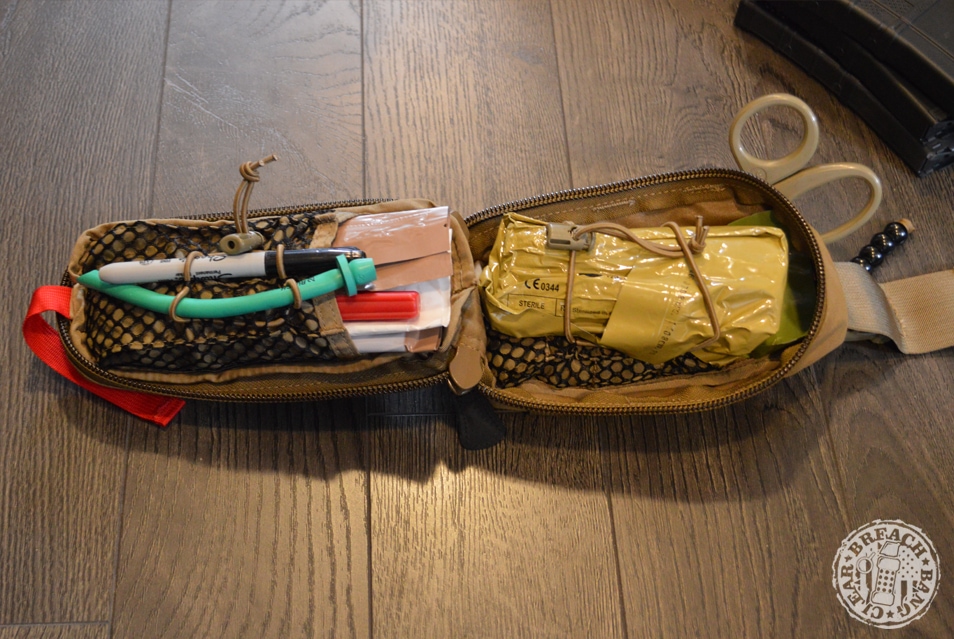 You can check out an interview I did with the owner of CTOMS to get a bit of background information on the company and what they do here.
-Ryan
---
[You can visit CTOMS online here]
---
---
Mad Duo, Breach-Bang& CLEAR!
Comms Plan
Primary: Subscribe to our newsletter here, get the RSS feed and support us on Patreon right here.
Alternate: Join us on Facebook here or check us out on Instagram here.
Contingency: Exercise your inner perv with us on Tumblr here, follow us on Twitter here or connect on Google + here.
Emergency: Activate firefly, deploy green (or brown) star cluster, get your wank sock out of your ruck and stand by 'til we come get you.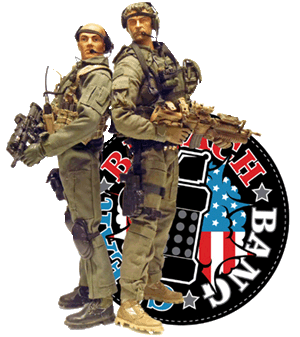 About the Author: Ryan spent his youth blowing up trees 10km away in the Artillery reserves and now spends his time smashing metal into place on aircrafts. We're not sure if he is a yeti in people clothes or just a weird cold loving Canadian.