We live in a world where firearms are becoming increasingly polymer in nature. From frames to individual components, plastic is always fantastic these days. Plastic is generally lighter, cheaper, and depending on your functions, and it's entirely suitable. I blame Magpul, and I mean that with love. Strike Industries has also embraced polymer in several different ways. One such method is the company's new PolyFlex Dustcover for AR-style rifles. 
The PolyFlex Dustcover is designed to replace the stamped steel dust cover on every other rifle out there. Why would you give a crap? What does plastic do better in this regard than good old fashioned stamped steel? Well, with the PolyFlex Dustcover, you can seal up your rifle with greater efficiency than your regular dust cover. 
What's that mean to you? 
It keeps dust out better, duh. Dust, debris, water, and whatever else seems to sneak its way into your rifle. Inside the PolyFlex cover is an internal lip that works to seal the weapon against just about everything. It is a simple, but effective design, and — oh!  It's cheap as hell. It installs in seconds, is affordable, rust-proof, and weighs .3 ounces, and that is flippin' it.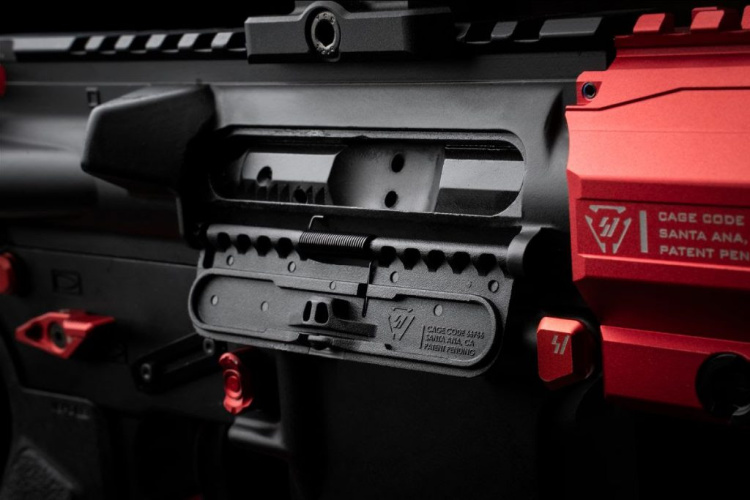 It's a one-piece design that installs by just being pushed into place. Personally, I hate changing dust covers, so making it simpler is appreciated. 
PolyFlex For Days Bro
Be advised that the PolyFlex Dust cover is designed to work with Mil-Spec upper receivers and may not work with anything out of mil-spec. Strike Industries specifically names the Aero M4E1 upper, and you may need to check fit with billet uppers or other snowflake style designs. I mean that with love because the M4E1 is an awesome gun, and I love me some Aero. 
Check out the PolyFlex Dust Cover, and give 'em some love. 
Like what you read here? Consider backing us on Patreon.
You'll be automatically enrolled into the Tactical Buyers Club, thus getting dozens of discount codes to high-end companies in the tactical/firearm/outdoor arena, and you'll earn the right to wear the House Morningwood sigil.
⚠️ Some hyperlinks in this article may contain affiliate links. If you use them to make a purchase, we will receive a small commission at no additional cost to you. It's just one way to Back the Bang. #backthebang