Pismo Anniversary Flannel Back In Stock | Dixxon Flannel Co.
You don't have to be a lumberjack or from far-off, frigid Canadia to like a good flannel shirt. You can't expect the cheap ones to hold up, though. Well, unless you're a fuckwit. We like us some

Dixxon Flannel Co

.
Dixxon Flannel Co. just announced the release of their Pismo Anniversary Flannel.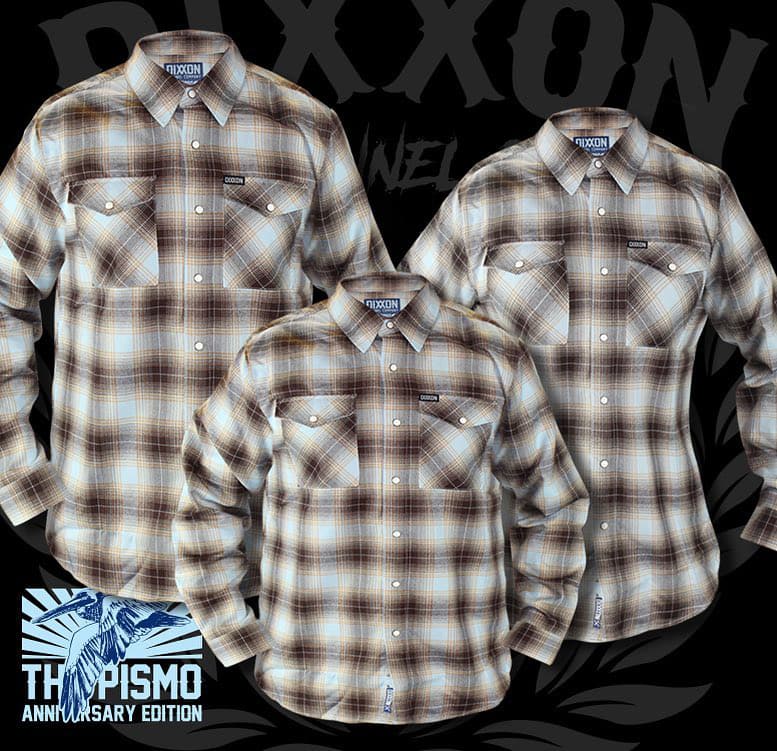 Dixxon Flannel Co. says,
"With deep family roots in the pioneering of dune buggies and sand rails, deep roots of motorcycling and it's tie to California … Pismo holds a very special place here."
The Dixxon Flannel Co. Pismo Anniversary Flannel has great significance to the company (and comes in many sizes).
If you don't like the Pismo, there is always the PCH Flannel.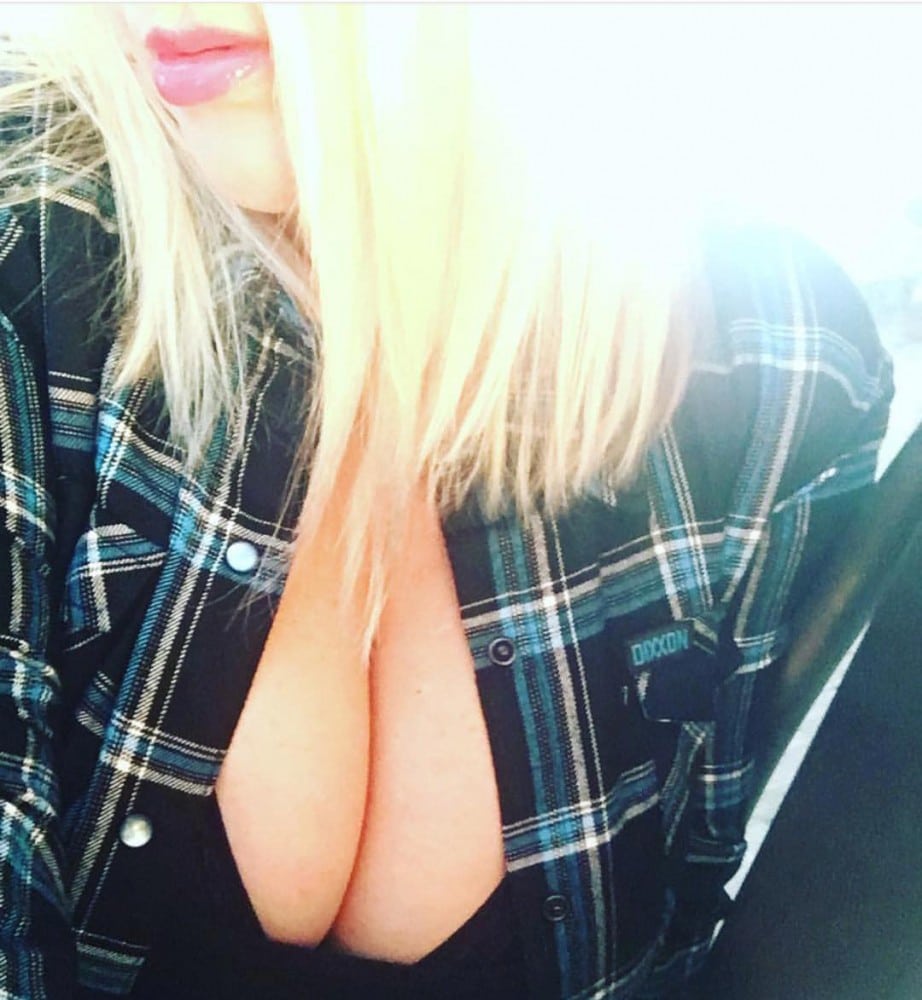 And of course there is also the Apache Flannel.
It's hard not to like the Pismo, though. As Dixxon Flannel Co. says,
"Where the blue ocean meets the dunes, and long forgotten piers of yesteryear make up the brown lines, finished off with white snaps."
Nothing wrong with a little nostalgia.
The Pismo Anniversary Edition is sewn using Dixxon's signature (and proprietary) D-Tech material, a poly-blend fabric made to be breathable while maintaining the ability to withstand a beatin'. It makes your flannel shirt ultra soft to touch, but ensures it won't need ironing or drycleaning (and it minimizes shrinking and wrinkling too).
Nobody likes shrinkage.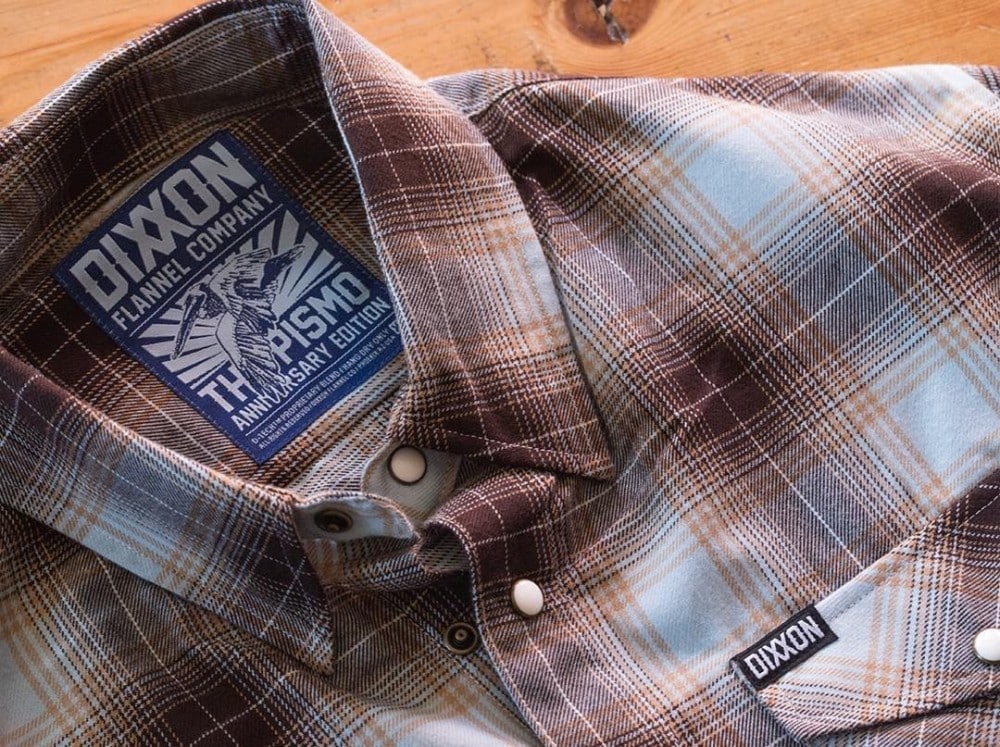 Of course, there's nothing wrong with the Frisco Flannel either.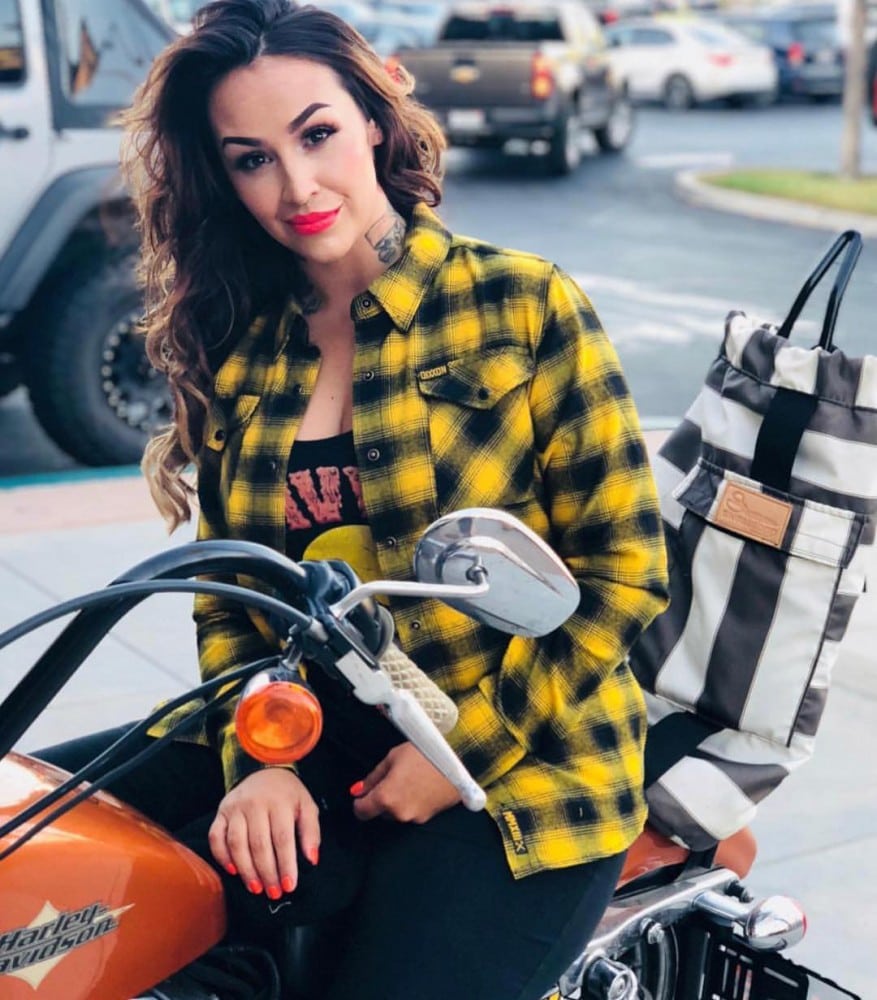 You can order yours on the Dixxon Flannel Co. website. Yes, it will cost more than what you pay at Wal-Mart or Target, but it's also going to be higher quality by an order of magnitude.
Flannel shirt options: see others we like.