Personal Equipment as a Total System
Whether it be for competition or defense, the equipment you use must function together as a total system. Some of these things may seem like common sense, but I consistently see people make the same errors and fail to correct them until (or unless) someone points them out.
This starts at the most basic level with clothing. The clothing you wear should allow for flexibility and a complete range of movement. It should also protect you against the elements and other environmental conditions. I wear long sleeves shooting year round to protect myself from the sun and my arms from hot spent casings and debris on the ground going prone.
Lightweight Arc'teryx knee caps allow me to move more aggressively without injuring myself dropping into positions quickly.
Fingerless gloves allow for dexterity shooting, but also provide protection when navigating obstacles or pushing off the ground.
Boots with ankle support to avoid injury are extremely important.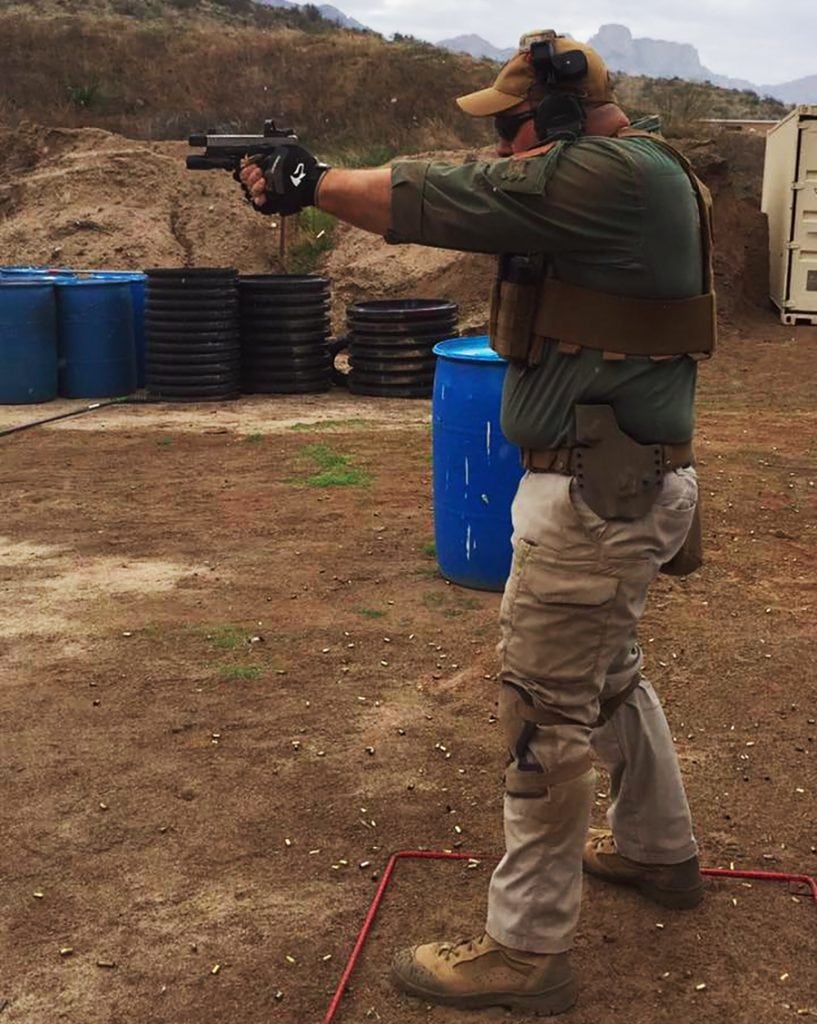 A rigid pants belt is important to support the weight of your gear and keep it secure without movement. I wear an overbelt system for extra rigidity. Everything stays exactly where I need it. Location of equipment on the belt should not interfere with movement.
Now we'll move on to gear.
The holster should protect the handgun against all conditions you might realistically encounter. It should also secure the handgun during vigorous movement and obstacle traversal.
If you choose to wear a vest it should not interfere with any items in your belt. Everything on it should be easy to reach or it's not the right place to carry it. It should fit snugly but allow you to breathe and move freely.
I learned these things the hard way over an extended period of time. Sometimes others suggested fixes, but more often than not I had to draw my own conclusions based on firsthand experience. I would then try something else.
I've been shooting since 2001, but it's only in the past 6 years or so that the overall system of equipment I use has remained relatively the same.