Eyes On: Fifty Shades of FDE and the Sig Sauer P320C
Deep in the traffic-clogged urban wilderness of Orange County, almost lost 'midst the gozillions of cars driven by poorly skilled drivers in their bellicose millions, you'll find the a few outposts of sanity and common sense. One of those beleaguered holdfasts is the headquarters of  Fifty Shades of FDE.There a polite, imberb and earnest young man (a member of the SOCAL Asian Mafia and the thin blue line) fights against the ever growing forces of fuckery and solipsism that threaten to overwhelm his home state.
Grunts: beleaguer, imberb and solipsism. That's a fucking three-fer.
Recently he published a quick overview of the Sig P320. Since we too will be reviewing that little pistola we though we'd take a look at what he had to say.

Eyes On: Sig Sauer P320C FDE 9mm
Fifty Shades of FDE – all images courtesy of Andrew Ha
…[It is the type of] high quality product that you'd expect from Sig Sauer. My particular model is the FDE (Flat Dark Earth) version, which both the slide and grip module are FDE. You noticed I said grip module and not frame; that's because the registered firearm is only the chassis that lives inside the grip. Although I don't plan on doing any caliber conversion with my P320C, I could if I wanted to.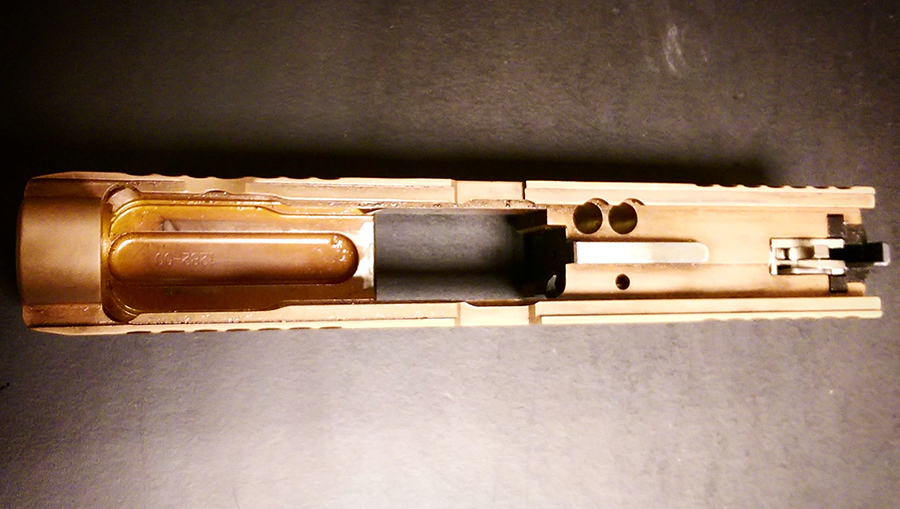 …It shoots very well and accurately out of the box. The trigger has been said to be the best stock, striker fired trigger on the market. I would have to agree with that. It's very close to my VP9's trigger, if not better in some ways. The pull weight feels like 6 pounds (I don't weigh my triggers with a trigger scale) there's very little take up, then a clean crisp break. The reset is very short and positive, I want to say it's better than the Short Reset Trigger that was on my P229R….
You can read the rest of his review in its entirety right here.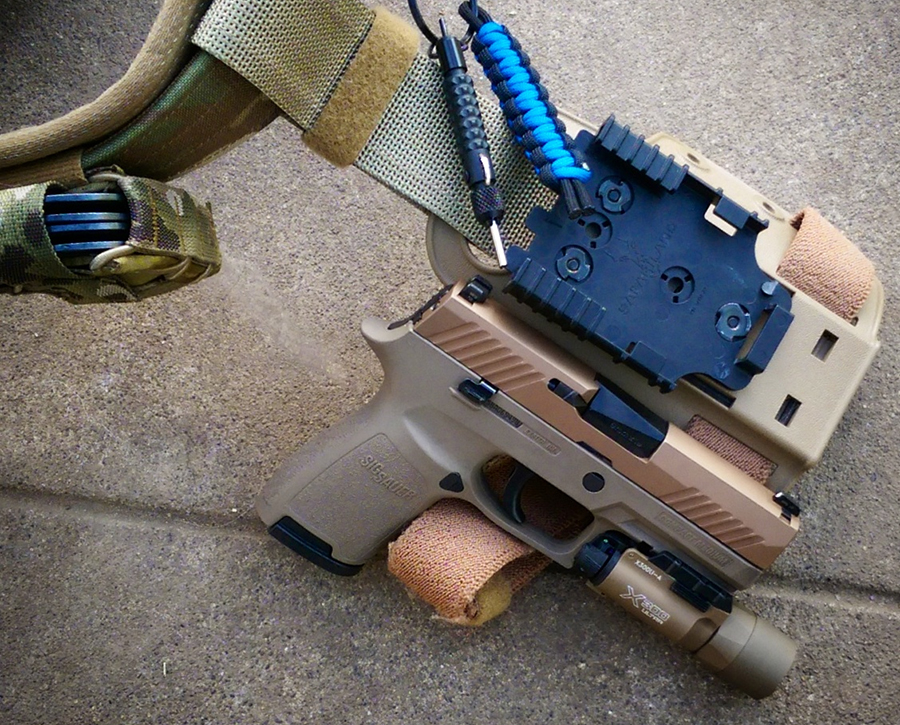 Mad Duo, Breach-Bang& CLEAR!
Comms Plan
Primary: Subscribe to our newsletter here, get the RSS feed and support us on Patreon right here.
Alternate: Join us on Facebook here or check us out on Instagram here.
Contingency: Exercise your inner perv with us on Tumblr here, follow us on Twitter here or connect on Google + here.
Emergency: Activate firefly, deploy green (or brown) star cluster, get your wank sock out of your ruck and stand by 'til we come get you.