A look at the 5.11 NBT Duffle Lima
A review by Brad Walker.
Today we'll take a look at the 5.11 NBT Duffle Lima. The argument within our group about whether it's Duffle or Duffel started out good-naturedly and quickly became ridiculous. Breach-Bang-Brad can be truculent as hell once he gets a mad on. (Grunts: truculent) You'da thunk they were arguing about something important, like the best trigger assembly, or boob size. Anyway, here's what he had to day about this bag from 5.11 Tactical, whether the grumpy bastard spelled it right or not.
Note – we usually try to have more than one minion thrash a new piece of kit. This time we weren't able to, so you'll just have to take Brad's word for it. You can trust a WO…right?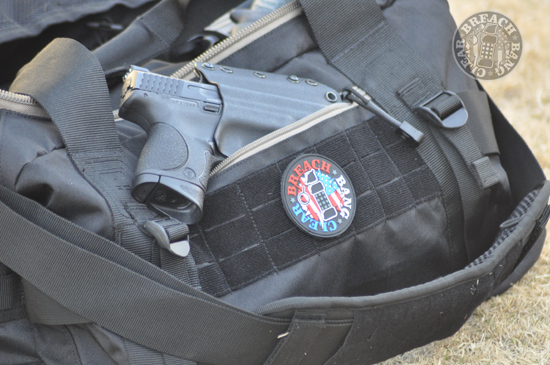 The 5.11 NBT Duffle Lima
Duffle bags are a dime-a-dozen. They're in most every retail store selling luggage or sports equipment. There's a ton to choose from, and most of them suck…bad. The trick is finding one that suits your needs and your budget without sacrificing quality. Well, 5.11 Tactical has a line of duffle bags that they call NBT – Nothin' But Trouble. Now, if you're considering  this to mean these bags are a hassle or of bad quality, think again, my friend.
I received a few 5.11 products a few months back (sometime in August) with the directive to "try and tear them up or wear them out." One of them was the NBT Duffle Lima. It's the middle child in the NBT family and, quite possibly the most versatile. I've taken mine on quite a few excursions from road-trips to air movements and even to the gym. It's been a real asset while moving my crap from one place to another with ease and comfort.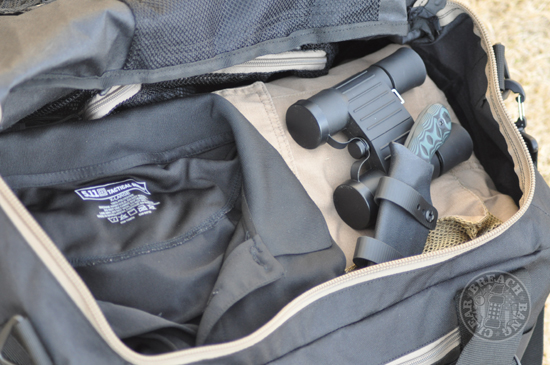 Specs
The Lima measures out at 12″H x 24″L x 12″W and comes in at 3114 cubic inches, so you'll have plenty of space for what you need, without lugging a giant bag around. The bag features a 10500 tear-resistant nylon blend exterior/interior material that has proved to be very durable against abrasions and rips. It also carries a loop panel on the front pocket for your morale patches or a flag. This is cross-configured into PALS webbing. Additionally, there is bartacking at key stress points along the bag, and "self-healing" YKK zippers to keep things strong and secure.
 Travel and Configuration
The Lima made my travel and movement comfortable due to a generous removable mesh-padded shoulder strap, 3 sets of grab handles (one on each end and the standard split-handle topside) and 4 compression straps to cinch the bag down to compact the overall size. The bag also features a zippered pocket on the interior flap of the bag that is approximately 12″L x 9″H for small items. All of the NBT Duffle line are also treated with a waterproofing agent to keep your clothes and valuables dry.
My favorite feature about the Lima is the multipurpose mesh removable [pocket] bag. The Lima arrives folded neatly inside this mesh pouch and is easily hung inside the bag after deployment. The mesh bag, measuring roughly 18″L x 9″H makes a great place to hold your dopp kit or smaller items that you don't want rolling around. For swift and compact storage, simply fold the Lima back up and stuff it back into the mesh bag for follow-on missions or trips to the in-laws.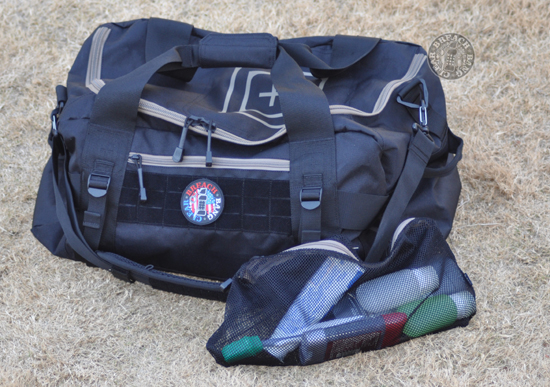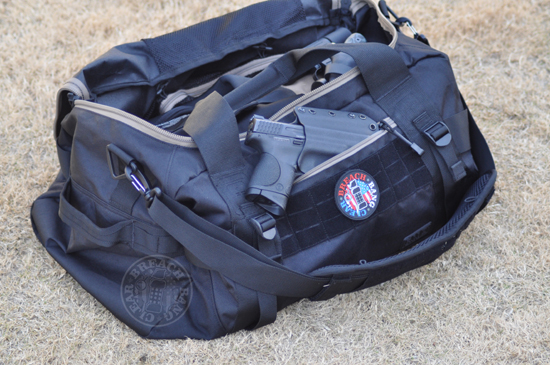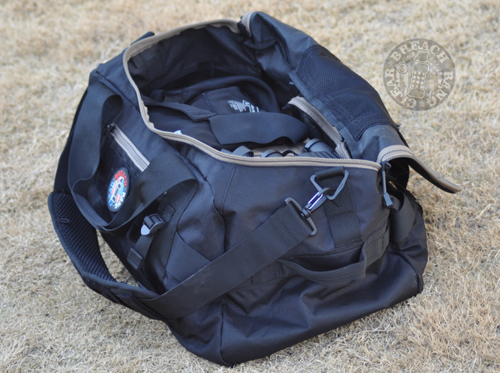 More images on our Facebook page.
Duffle bags usually aren't much to get excited about, but I really enjoy using this bag. I would recommend it to anyone who travels or just needs a new duffle bag loaded with great features. If you're interested in one, the NBT Duffle Lima retails for $84.99. For more details on the Lima, the NBT line and all things 5.11, go to http://www.511tactical.com/nbt-duffle-lima.html.
BOOM! Breach-Bang-Brad