Not for Strippers: The Combat Optic Tool

We've heard about the Combat Optic Tool, and have used similar items in the past. However, we hadn't used the Combat Optic Tool from Patriot Products. There are a couple versions of the Combat Optic Tool (COT) and we got our grubbies on two of them: the "optimized" and the [presumably] "normal" one. They look like a small piece of machined stainless steel, because that's exactly what they are. As everyone but the Marines reading this has probably already figured out, the Combat Optic Tool is tailor made for….. optics.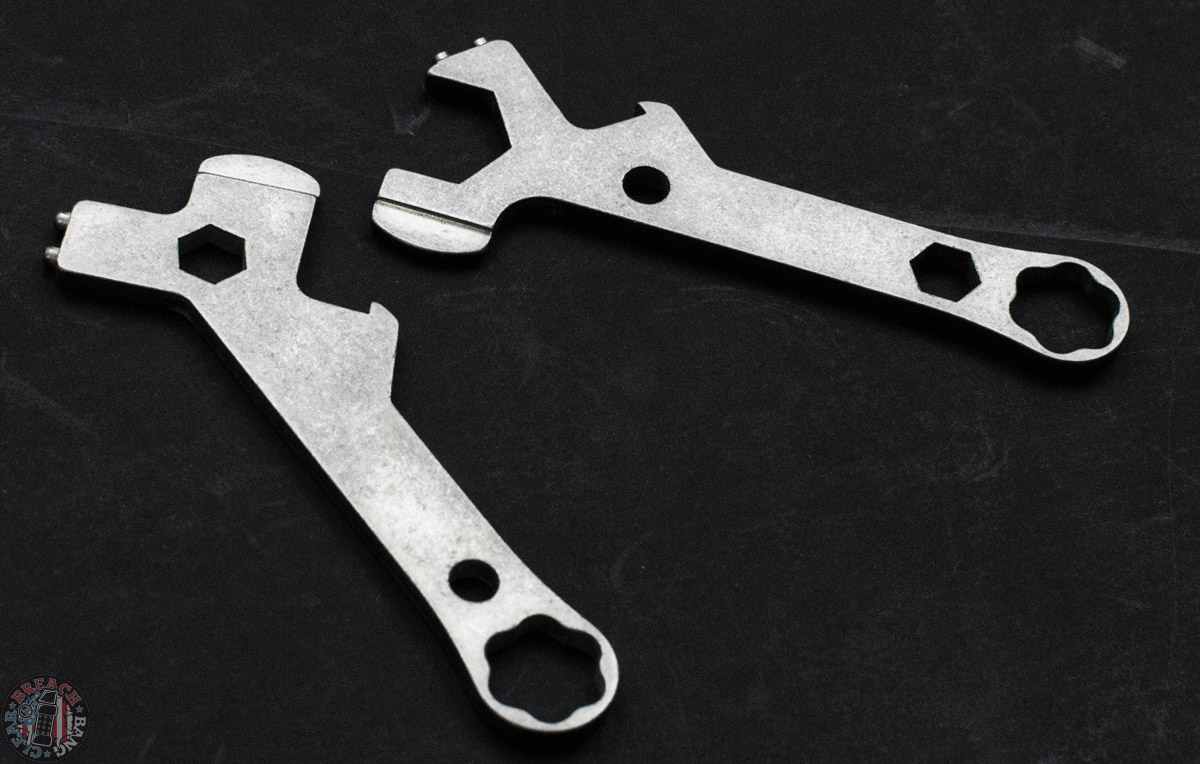 Ever been to the range, had to make an optic adjustment, and didn't have the right tool? Sure, if you're just doing a simple adjustment on an EOtech you can bust out a coin, or get all 1990's-Seattle-spare-changing your neighbors if you don't have one handy. Tightening that LaRue mount may be a different story. Or finding something sufficiently small enough for those tiny ass RMR adjustment screws (which, to be fair, are larger than some other MRDS adjustments).
Maybe you keep a multitool in your range bag but had to take it out three days ago to pull the cesarean staples out of your favorite dancing mom. And you were a dumbass and didn't put it back. Need an optics tool now, dontcha?
The COT sports an angled flat head for windage and elevation adjustment screws on optics such as EOtechs and ACOGs.
Lose or break your uber-special-because-European Aimpoint Micro tool? Want something to grab onto instead of fiddling with the caps? That's here too.
There's a box wrench for both 3/8″ and 10mm for tension adjustment on LaRue mounts and others.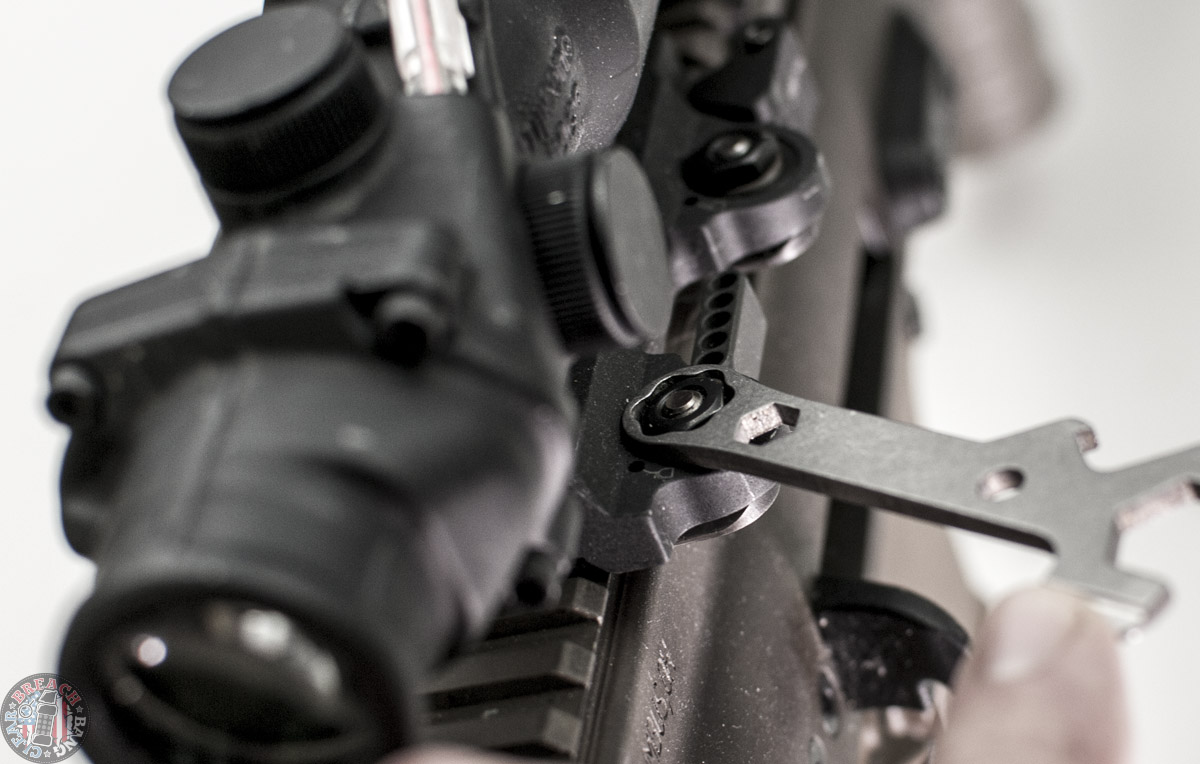 The most thoughtful feature is the bottle opener, assuming that you're fancy enough to not solely drink from twist-offs. But a close runner up is the 1/4″ hexagon hole in the middle so the COT can be used like a T-Handle with hex shank bits.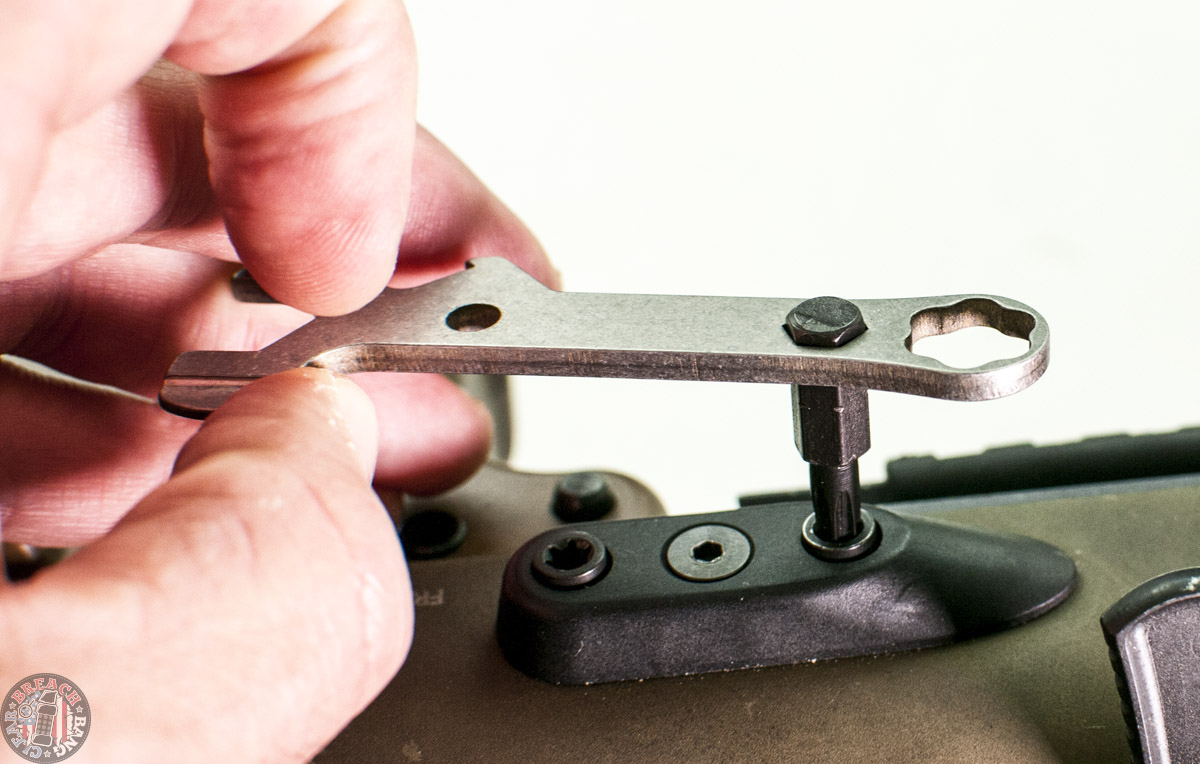 Aside from $3 and a minor layout change, the main difference between the normal COT and the optimized COT appears to be the additional of a 1/2″ open faced wrench. Mounts like Badger Ordnance and Leupold utilize them, and it's a helluva lot easier than trying to use a multitool and scratching the shit out of everything.
The COT also sports a hole in the middle that doesn't function as a tool. This is to serve to attach to a keyring or lanyard. We found it a tad cumbersome on the keyring, but if you attach it to your range bag with a lanyard you won't lose it, it won't walk off, and it'll be there when you need it.
We found an added bonus too: We've torn up a shitload of MALICE Clips over the years, usually by trying to pry them with a knife. The COT works better.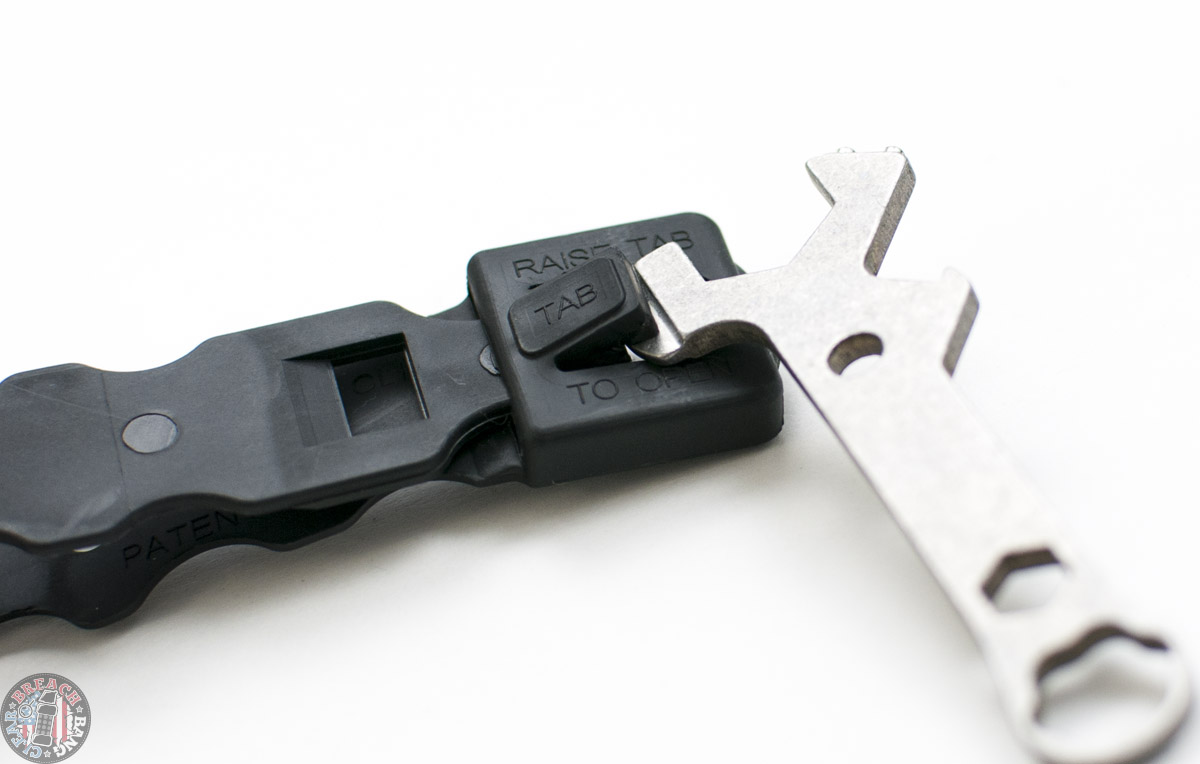 Although it covers a myriad of different optic options, it isn't the do-all that a multitool is, Ergo, you're far less likely to grab it for impromptu work. It's a terrible butter knife. If you use it to spread peanut butter it gets gunked up in the holes and is hard to clean. Cream cheese is only slightly better.
Lesson learned. Use the COT for optics. Not for the kitchen.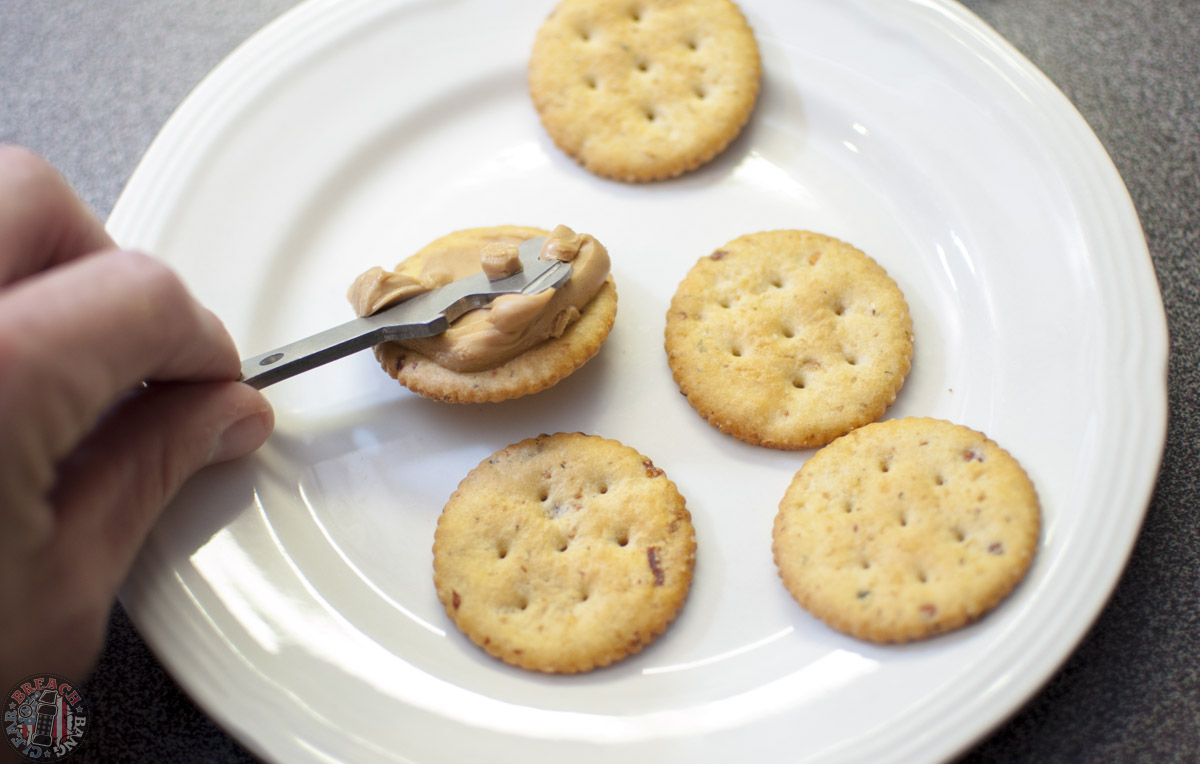 At under $20 a pop, Combat Optic Tools are exactly how we like our single dancing moms: simple and inexpensive.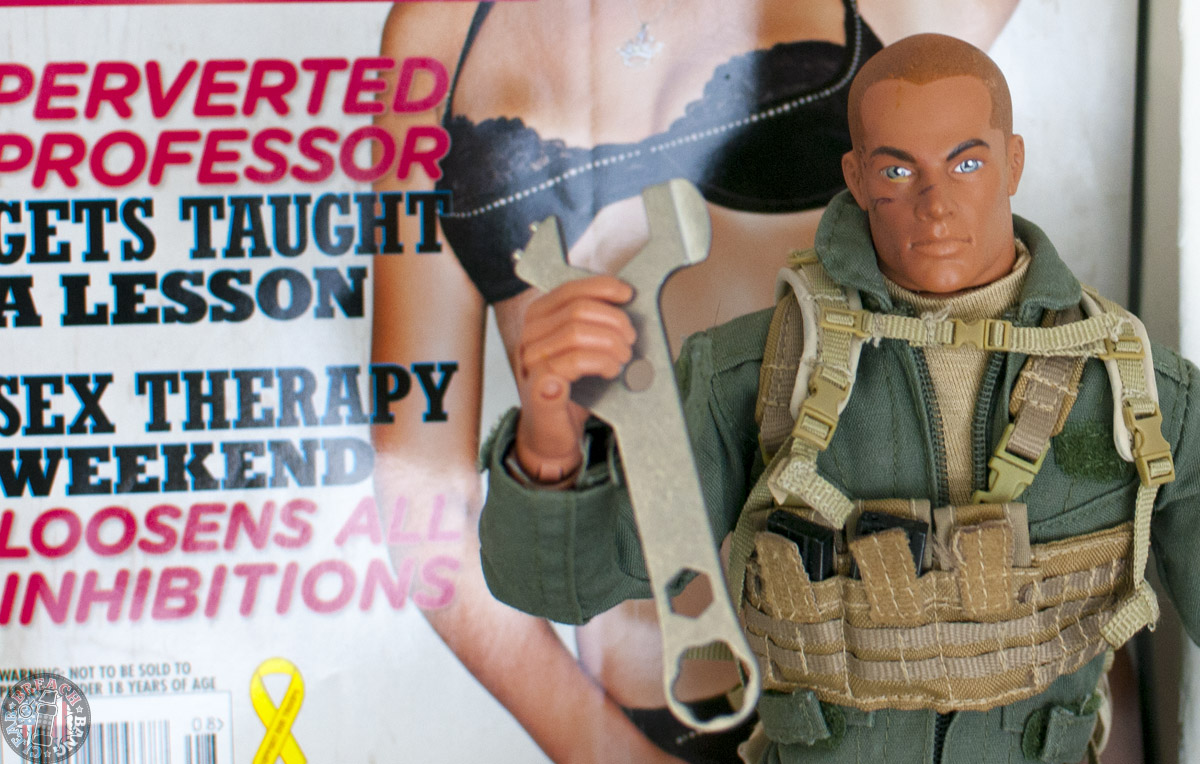 For more information, visit Patriot Products online here.
---
Comms Plan
Primary: Subscribe to our newsletter here, get the RSS feed and support us on Patreon right here.
Alternate: Join us on Facebook here or check us out on Instagram here.
Contingency: Exercise your inner perv with us on Tumblr here, follow us on Twitter here or connect on Google + here.
Emergency: Activate firefly, deploy green (or brown) star cluster, get your wank sock out of your ruck and stand by 'til we come get you.
Swinging Dick Approved.