Norseman on the new Huron Assault Pack
Today Norseman is going to give you the rundown on a new Huron Limited Edition Assault Pack due to be released this Friday as a special run (it'll be available in 2016 en masse). That's Bjorn there with him – we hope you'll be hearing more about Bjorn soon too. We're going to try to persuade him to evaluate some more four-legged type gear for us. We'll see if he'll cooperate. Mad Duo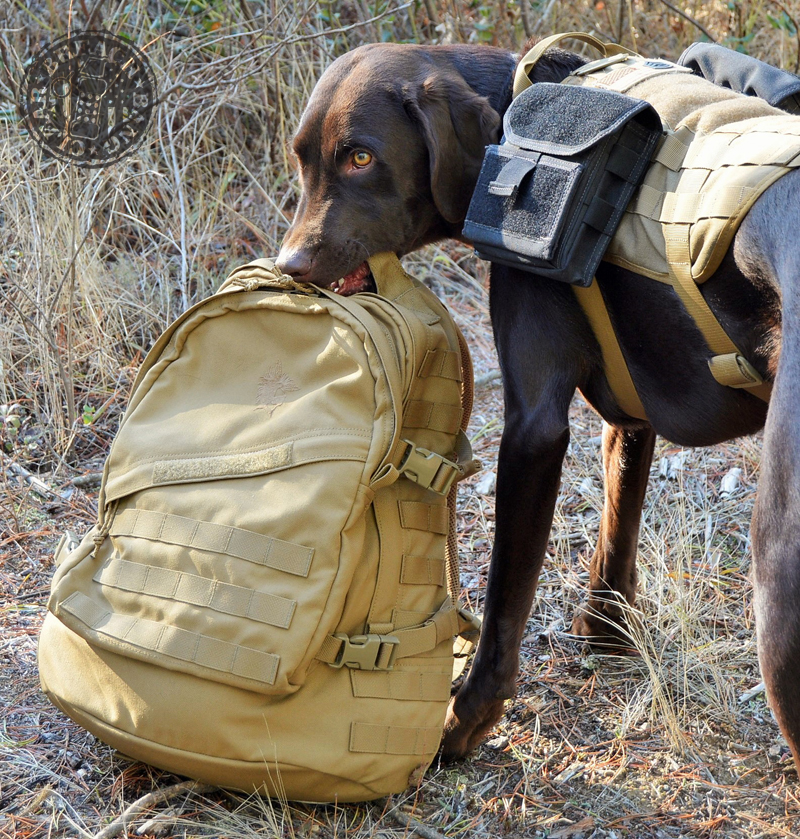 Initial Review: the Tyr Tactical Huron™ 3-day Assault Pack
Dave "Norseman" Williams
Let me start by saying that I have packs and rucks of every description. I think I may have two packs for every situation that would require me to carry gear. That said, I have noticed there seems to be a trend among manufacturers that more is better. Many of my packs are heavy and chock full of secret compartments and redundant features. This is not always a good thing. I have found that for my get-home bag, hunting pack and just general bumming around kit I prefer light weight and only a few compartments so I don't have to hunt around for my gear.
Now Huron (a division of Tyr Tactical) has put their spin on a traditional 3-day assault pack design. They have included all the most important features and excluded those that are unnecessary. You will not find an abundance of tiny little pockets all over the place. You will also not find a waist belt or chest strap (neither of which is very necessary on a small assault pack). The shoulder straps are generously padded and ergonomically cut to eliminate the need for extra buckles and straps and it is light. At 2.10 LBS, Tyr Tactical has smoked the failure drill on this limited edition pack. Two to the body, one to the head with a simple three compartment 3-day assault pack.   Four if you count the hydration system pouch, AKA laptop sleeve. If you are bumming around the campus quad or scavenging around during the apocalypse, I think that you will find this piece of kit has exactly what you need and nothing that you don't.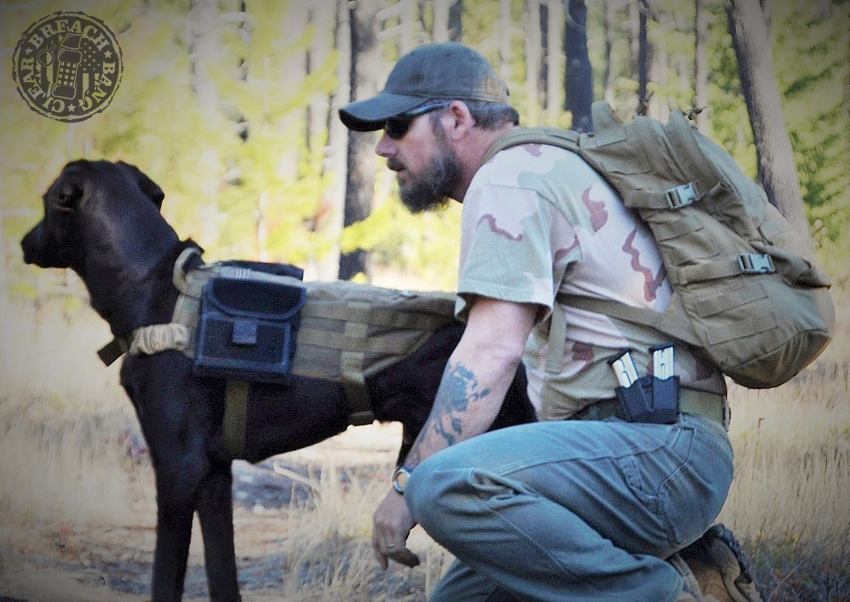 The two main compartments have double zippers with para cord on the zipper pulls for easy access with gloves on. It has four compression straps to keep that load packed good-n-tight. The last thing you want is your pack flopping around as you hurdle drunken bodies at a frat house raid or make a quick exfiltration from the roving bands of highwaymen. If you happen to be inclined to "stack" your gear, there is ample PALS webbing to add all the accessories that you desire. All the MOLLE points are stitched solid and bar tacked. The rest of the stitching is also rock solid and there are bar tacks at all major stress points. The drag handle is stout and secure so your battle buddy can drag you or your kit out of the line of fire if "shit gets real." More importantly you can hang the bag by this strap when it is stuffed full of books and electronics without worrying about it taking a fall. There is even a small patch of Velcro to attach your name tape on the back.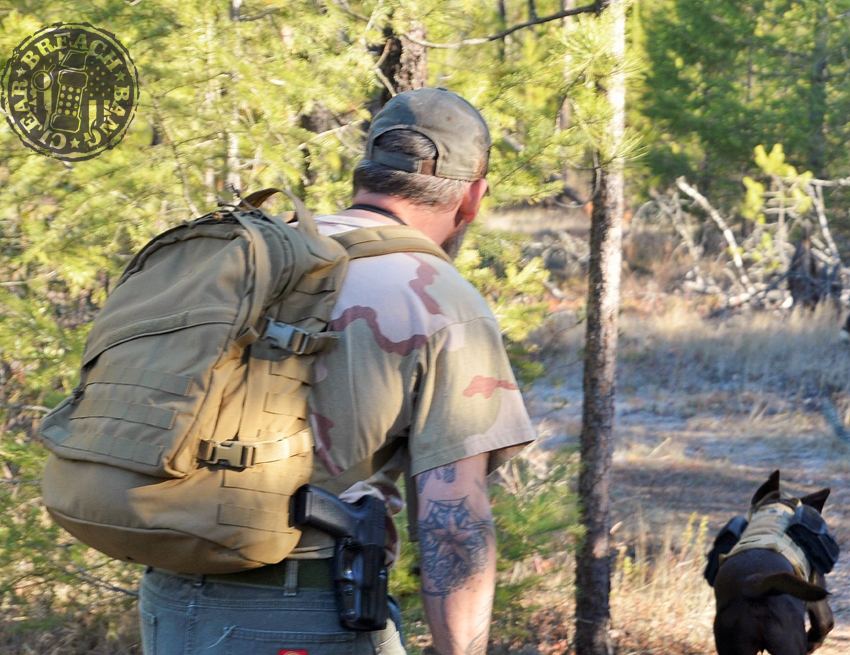 Most importantly though, it is comfortable and rides just right when packed full of needful things.
When they say limited edition they aren't kidding. It looks like they are only making about 250 of these in MultiCam, available on their Black Friday sale.
MANUFACTURER'S DESCRIPTION:
"The Limited Edition Huron™ Light Weight Assault Pack – 3-Day (HRN-LAP003) is a new take on the classic 3-Day design.  This ultra-light weight pack was designed to be utilized as an everyday backpack while still providing the mission specific needs you may require.  The pack includes one hydration port, an internal hydration bladder pocket, hard sewn Velcro® loop for name tapes, PALS webbing for MOLLE attachment, and Antimicrobial/FR treated padded spacer mesh on the back and shoulders.  This pack is super comfortable, whether you're carrying tactical gear or your laptop and books."
FEATURES:
Wt. 2.10 lbs.
Main Compartment Dim: 18" H x 12.5" W x 6.5" D
Front Compartment Dim: 14" H x 10.5" W x 2.25" D
Cubic Liters: 29L
Main Construction: 1000d Cordura®
Three Zippered Compartments
Four Side Buckle Compression Straps
Drag Handle
Multi Cam
This product will launch during Tyr Tactical's Black Friday Sale (Thanksgiving @Midnight) and runs until Midnight on Wednesday, 2-Dec-15. Given Tyr Tactical's reputation in the industry I wouldn't expect them to last very long.
MSRP: $239.95: Sale price will be lower.
Visit Tyr Tactical for more information and gear.
http://www.tyrtactical.com/news/details/black-friday-2015/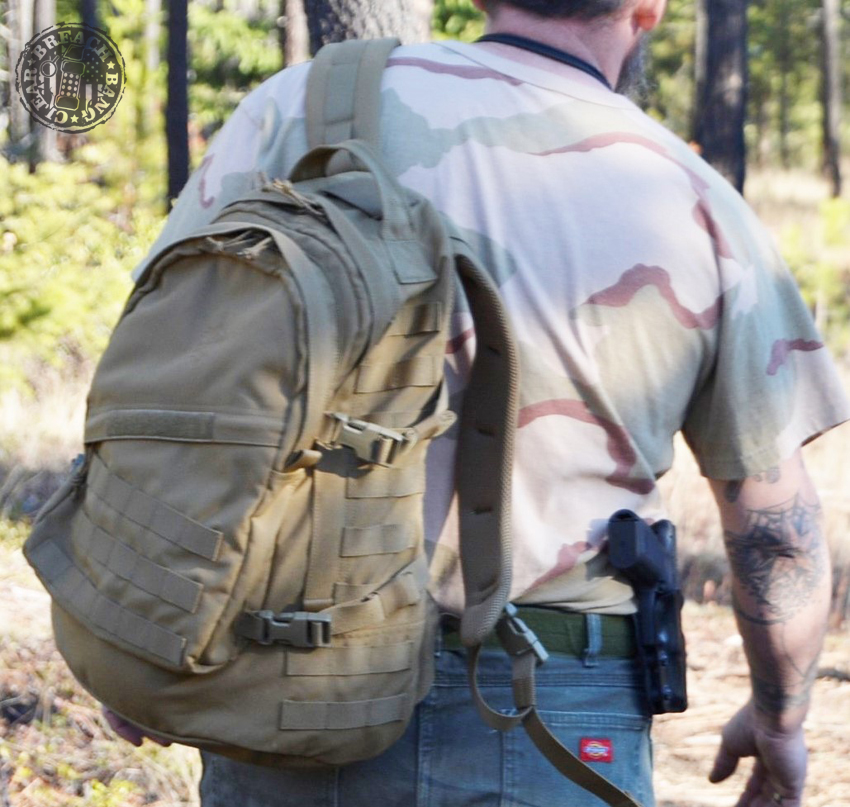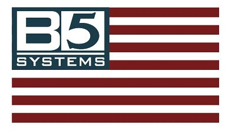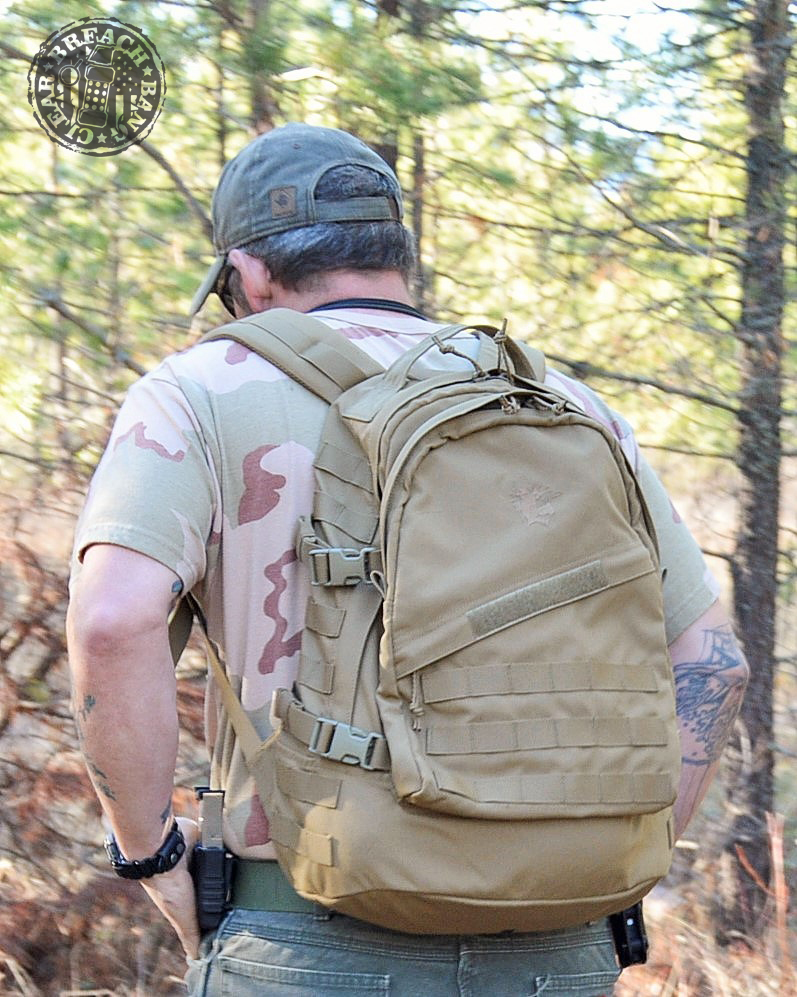 Keep calm and drink mead. Til Valhall!
-Norseman
Mad Duo, Breach-Bang& CLEAR!
Comms Plan
Primary: Subscribe to our newsletter here, get the RSS feed and support us on Patreon right here.
Alternate: Join us on Facebook here or check us out on Instagram here.
Contingency: Exercise your inner perv with us on Tumblr here, follow us on Twitter here or connect on Google + here.
Emergency: Activate firefly, deploy green (or brown) star cluster, get your wank sock out of your ruck and stand by 'til we come get you.

About the Author: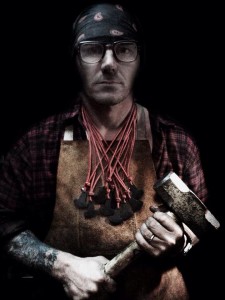 Gunny "Norseman" Williams enlisted in the Marine Corps in 1993 and deployed to Mogadishu, Somalia in 1995 as a grunt. He was one of only two SLUGs out of fifteen to make it through Sniper Indoc and attend the USMC Scout Sniper School, graduating on his first attempt and later attending Urban Sniper, Urban R&S, Advanced Sniper, Sniper Employment Officer and the Mountain Sniper/High Angle Shooting Course. As you might expect, after some time ramrodding a Sniper Platoon in the FMF he attended the Formal Schools Instructors Course and was selected as a Scout Sniper Instructor for the First Marine Division. There he was the primary instructor for the survival and .50 SASR portions, specializing in fieldcraft and combat tracking. (Note: it was there at Horno that David Reeder, our editor, met both Williams and Mad Duo Freddy; they instructed a class together. This was the start of a long and improbable badass tale.) Not too much later he received orders to the Mountain Warfare Training Center at Bridgeport. Since retiring he has continued to contribute tot he survival community as a Brother of Bushcraft and is also the HFBIC (Head Fucking Blacksmith In Charge) of the forge at Survival Hardware.