Eyes On: Nordic Components Suppressor Shield
Eyes On: Nordic Components Suppressor Shield
Breach Bang Clear News Team
Nordic Components has released an interesting new accessory for those of us who enjoy shooting suppressed. It's called the NCT-4 Suppressor Shield, and it's not only available commercially, it's their submission to the SURG (Suppressed Upper Receiver Group) solicitation from USSOCOM. It's basically a two-piece rail system, with a base piece that covers the first part of the barrel and gas tube and a second, quick-detach piece that will give you the option of running rails nearly out to the muzzle.
It works thusly:
Nordic Components is an American-owned manufacturer based in Minnesota (not Macedonia, as my auto-correct keeps insisting). They're the company that released the modular PCC (pistol caliber carbine) we liked so much back during SHOT.
We have two of them on hand to try out, although we're going to send one of them on to a reviewer for another magazine after getting some initial impressions. Here's a quick look at one of them as it sits with the threads exposed prior to putting a can on.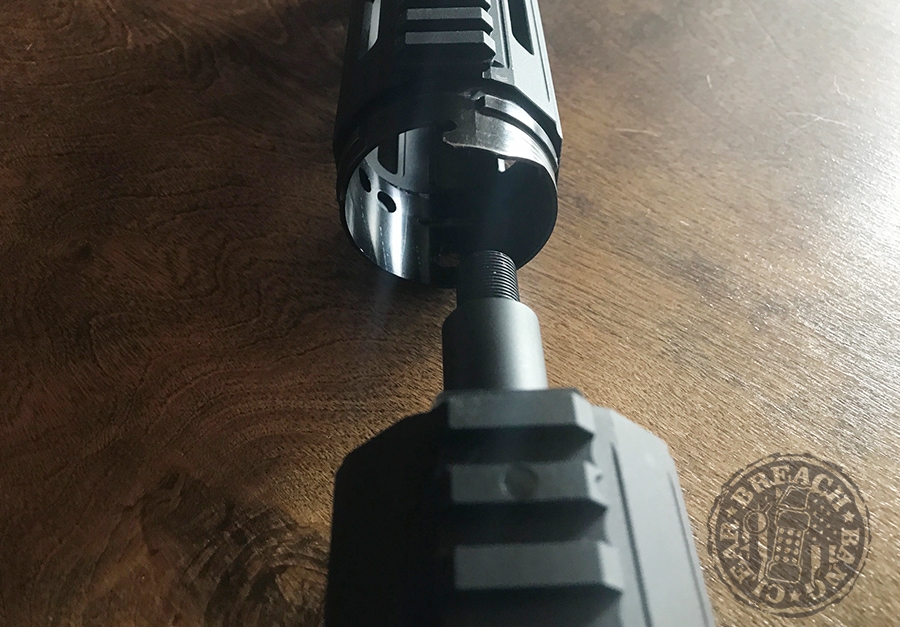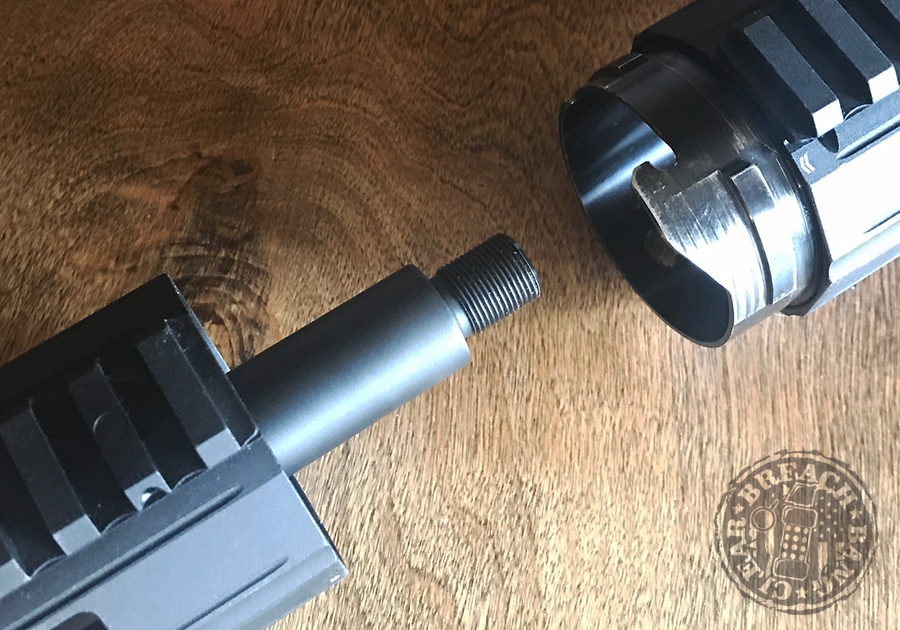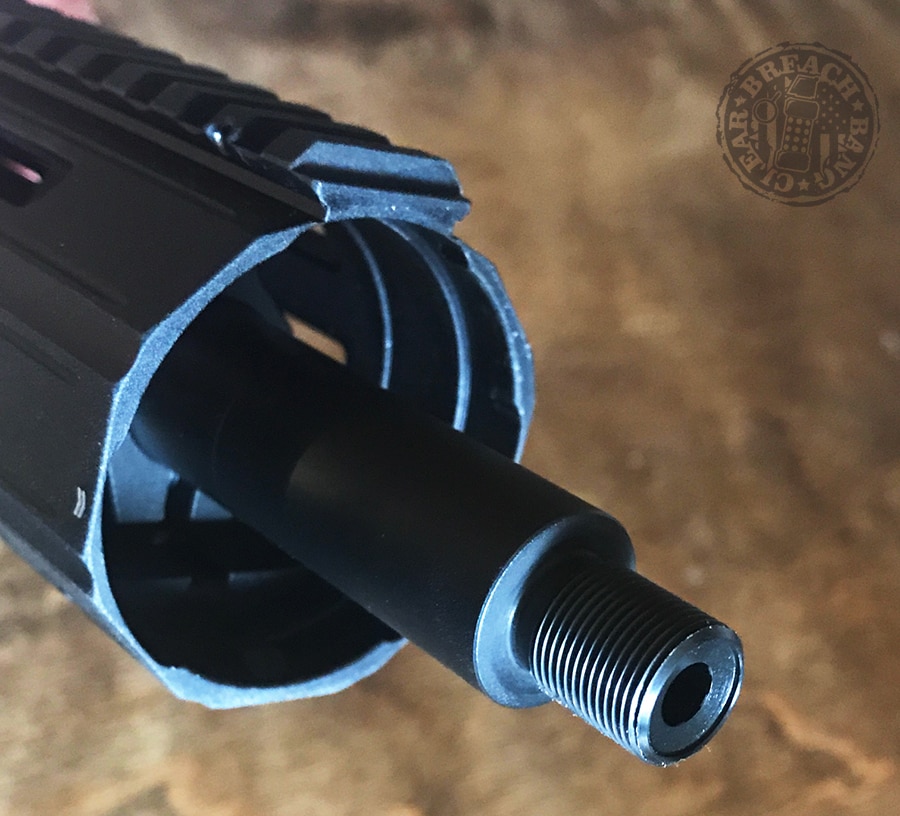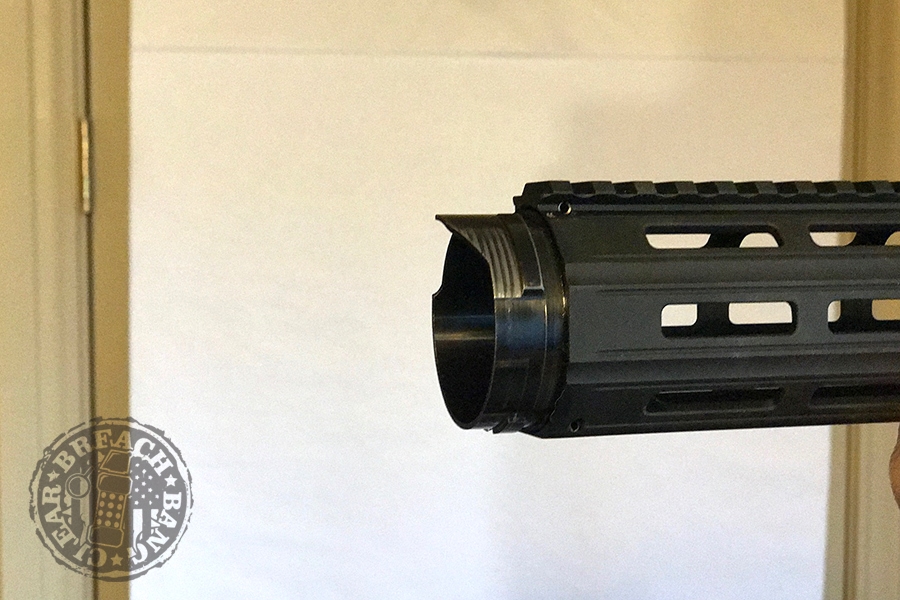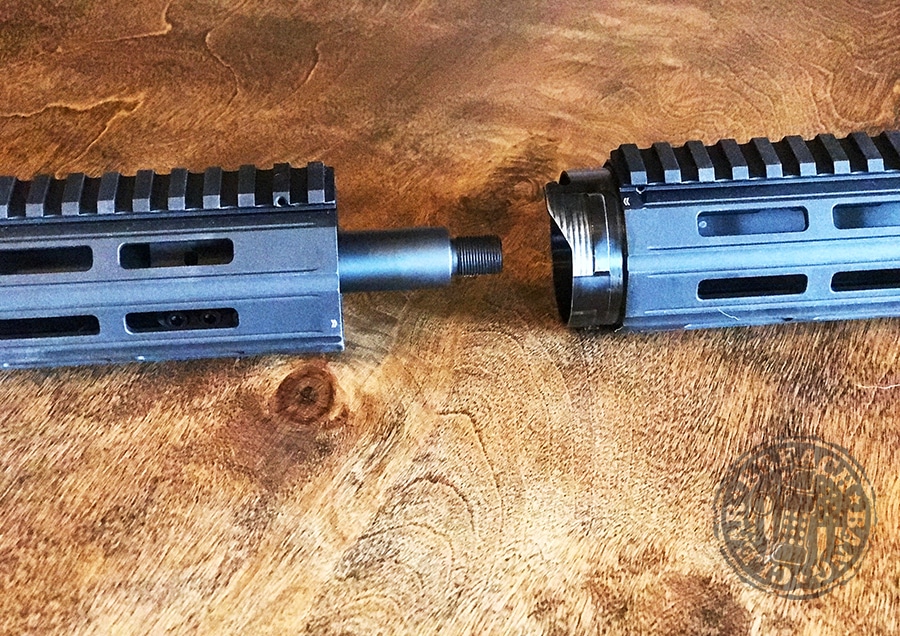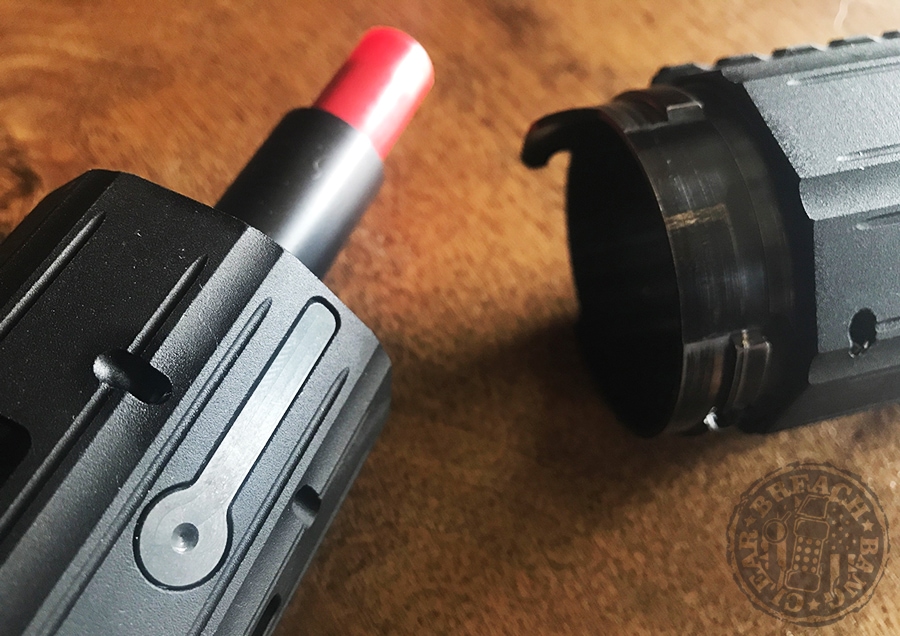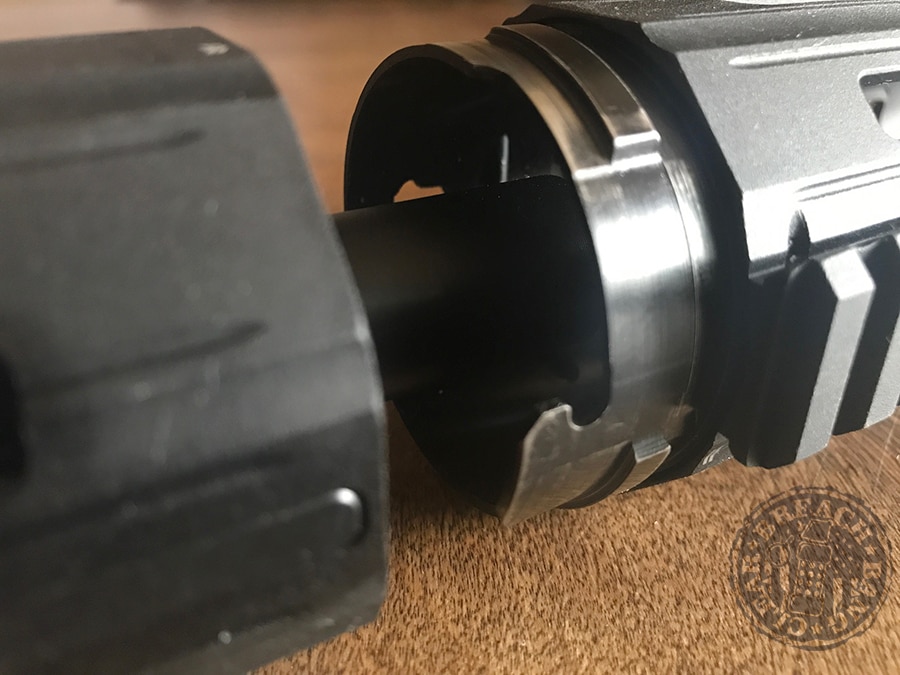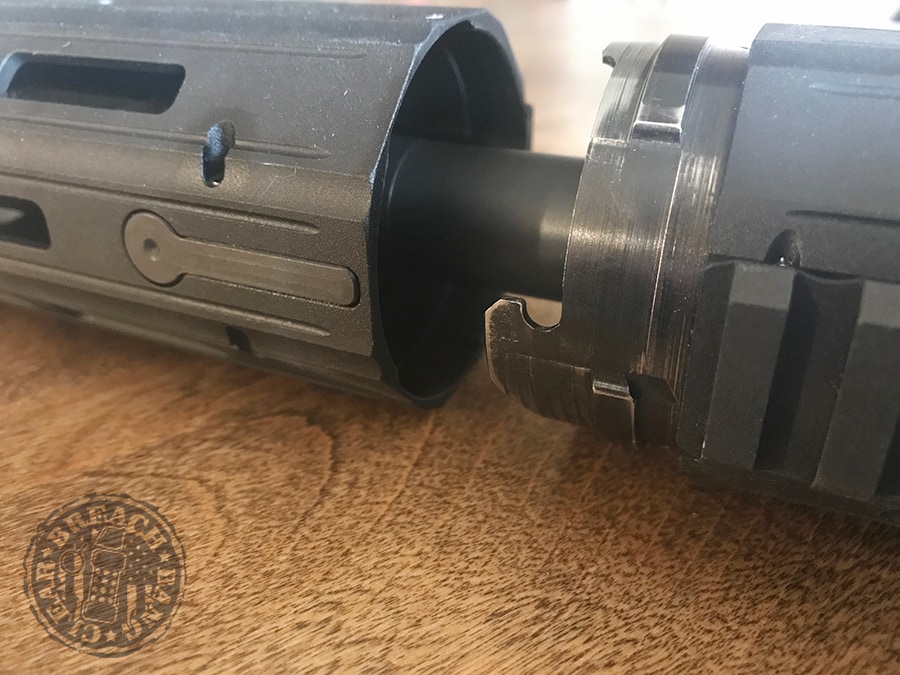 We'll publish a more complete report when once Searson is done finger-fucking this one.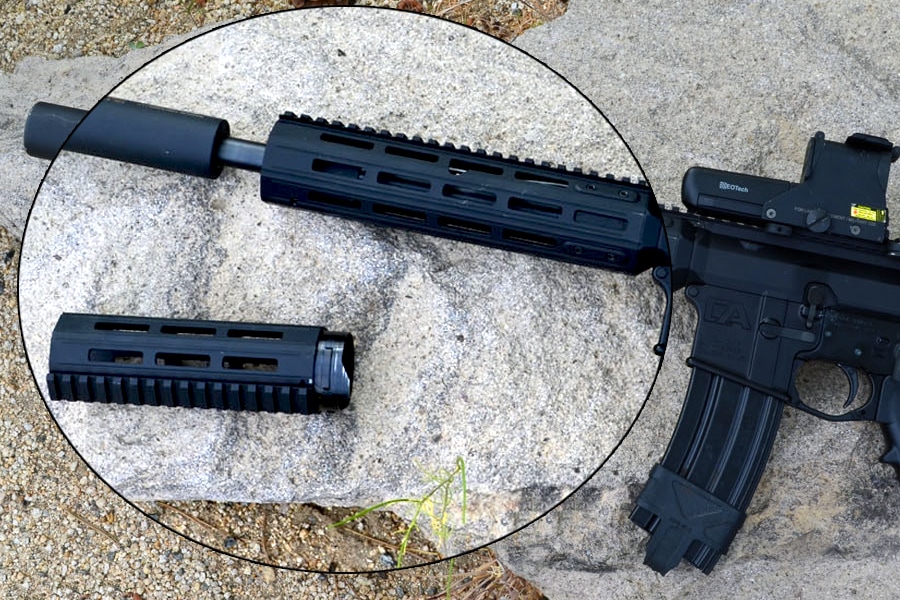 Meantime, find Nordic Components online or follow them on Instagram (@nordic_comp). You might also keep an eye on what Chris Tran (@christranfiveoh) is writing. He's putting a Nordic Components NCT-4 through its paces as well (the images below are his).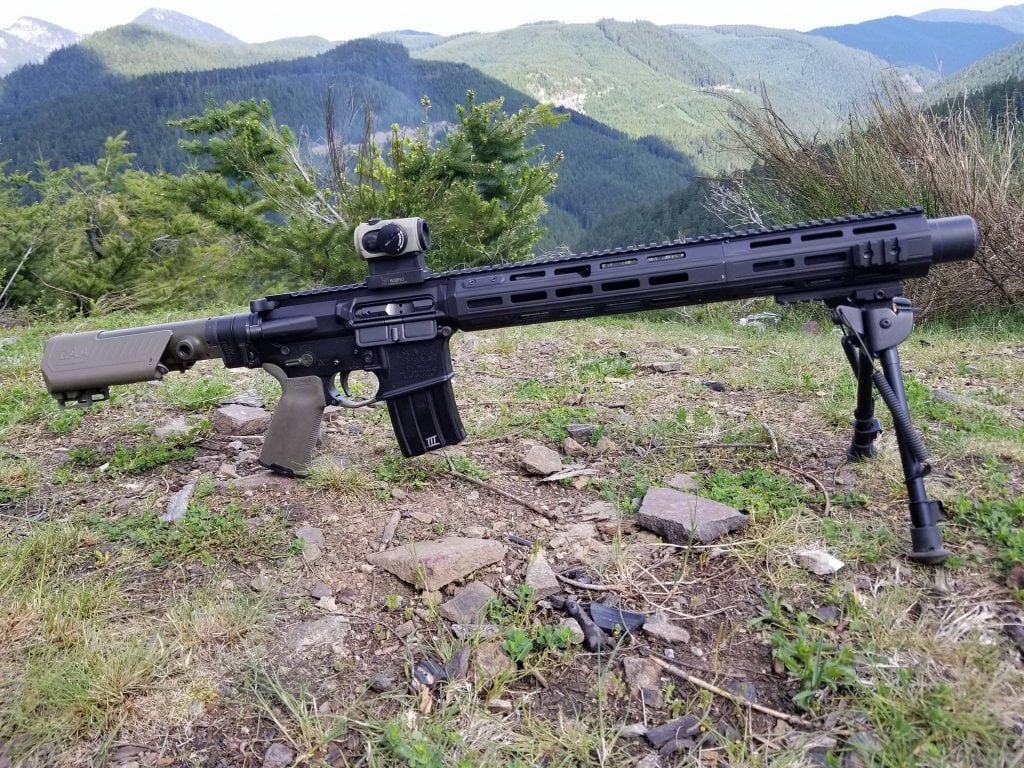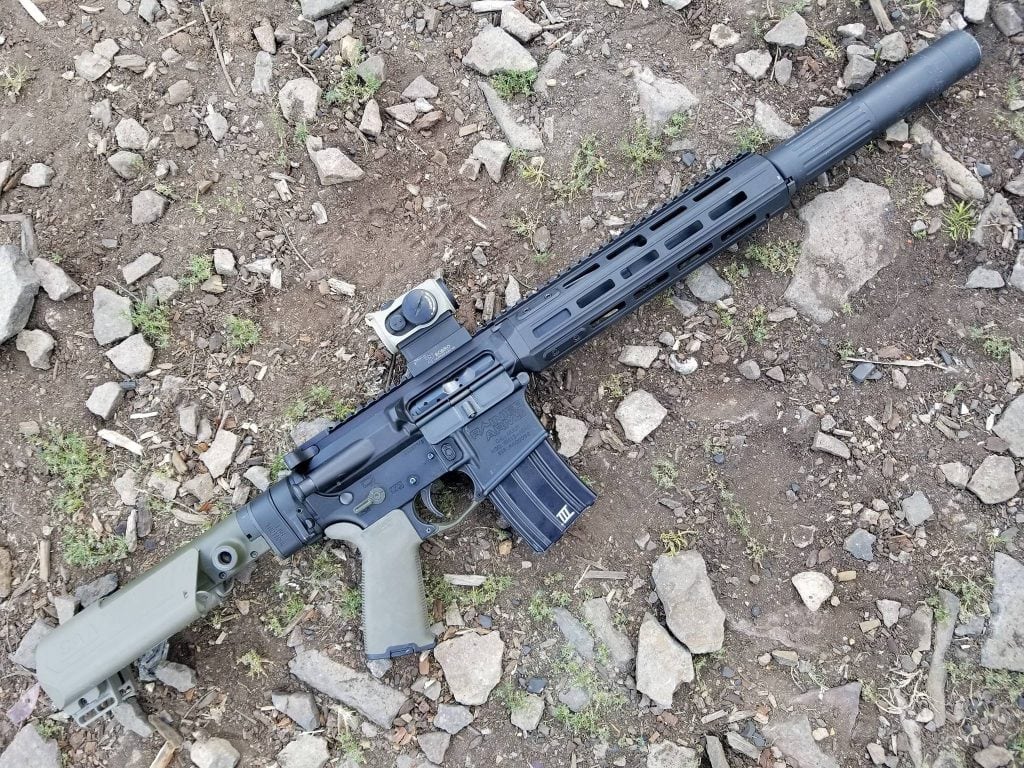 ---
---
This article was lovingly prepared for you by the Breach-Bang-Clear News Team.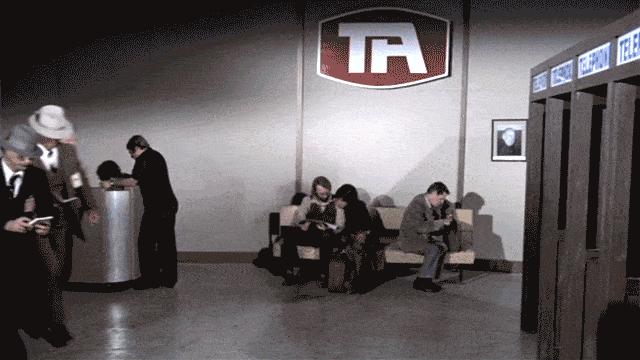 Mad Duo, Breach-Bang& CLEAR!
Comms Plan
Primary: Subscribe to the Breach-Bang-Clear newsletter here; you can also support us on Patreon and find us on Pinterest.
Alternate: Join us on Facebook here or check us out on Instagram here.
Contingency: Exercise your inner perv with us on Tumblr here, follow us on Twitter here or connect on Google + here.
Emergency: Activate firefly, deploy green (or brown) star cluster, get your wank sock out of your ruck and stand by 'til we come get you.