[This article was made possible by JTF Awesome team member PROOF Research. If you don't know who they are, first knifehand yourself and then check in here]

MNKF: ESEE-5
Alexander Crown
Early last year I purchased an ESEE-5 for general outdoor and bushcrafting use, and also to focus on the Bushcraft USA forum Bushclass (It's like earning a merit badge, but in your thirties). Now that I 've had the knife for about a year and used it for a few tasks, I'll grace your eyes with this eloquent write up.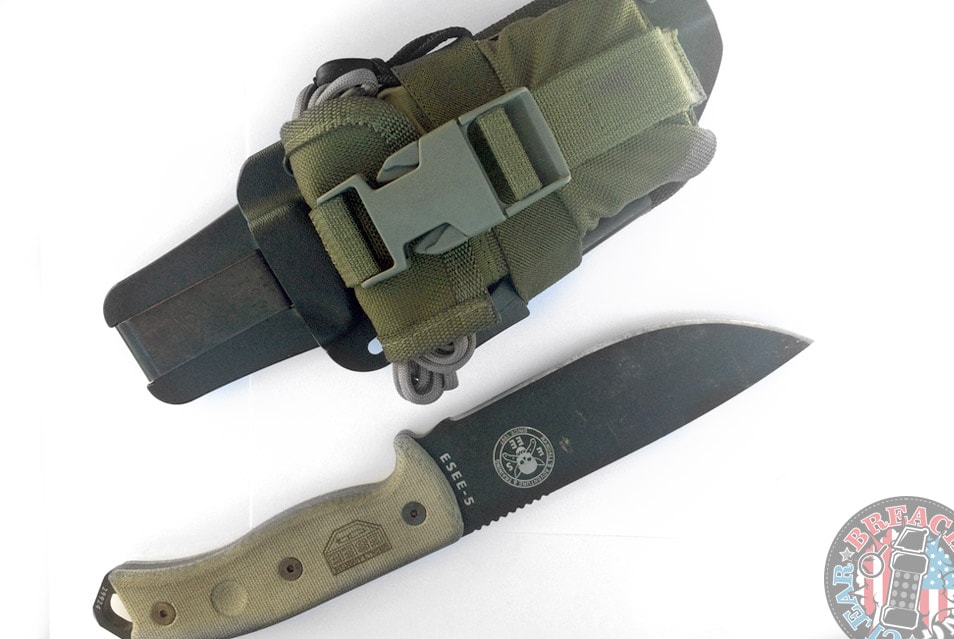 Here are the specs direct from ESEE:
• Overall Length: 11.0″
• Blade Length: 5.25″
• Thickness: .25″
• Steel: 1095 Carbon, 55-57 Rc
• Finish: Textured Powder Coat
• Blade Width: 1.56″
• Grind: Saber
• Weight (Knife Only): 16 Ounces
• Handles: Canvas Micarta
• Black Kydex Sheath w/ Clip Plate
• Thumb Jimping on Spine
• Glass Breaker Pommel
• Bow Drill Divot in Handle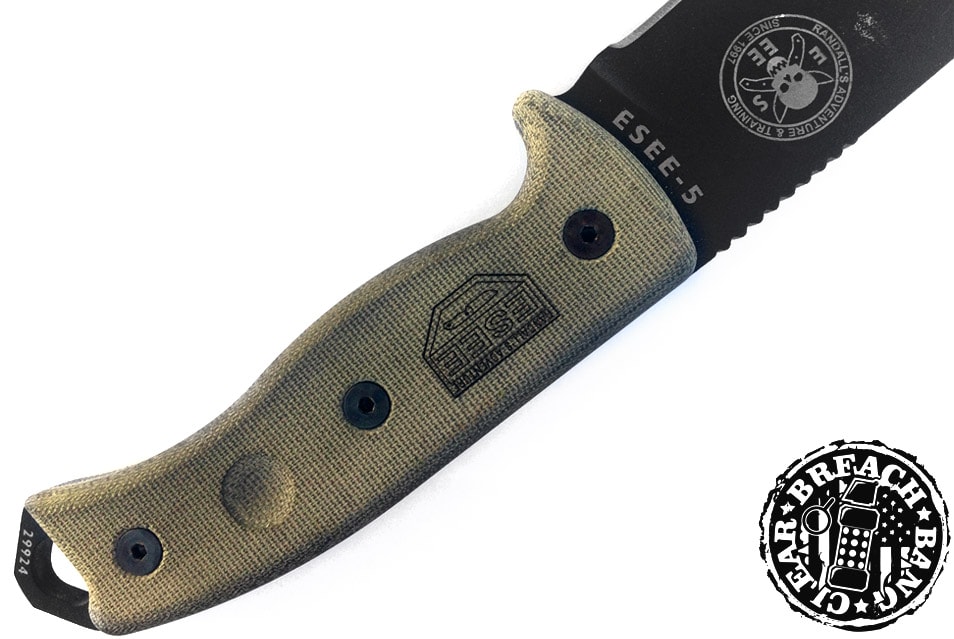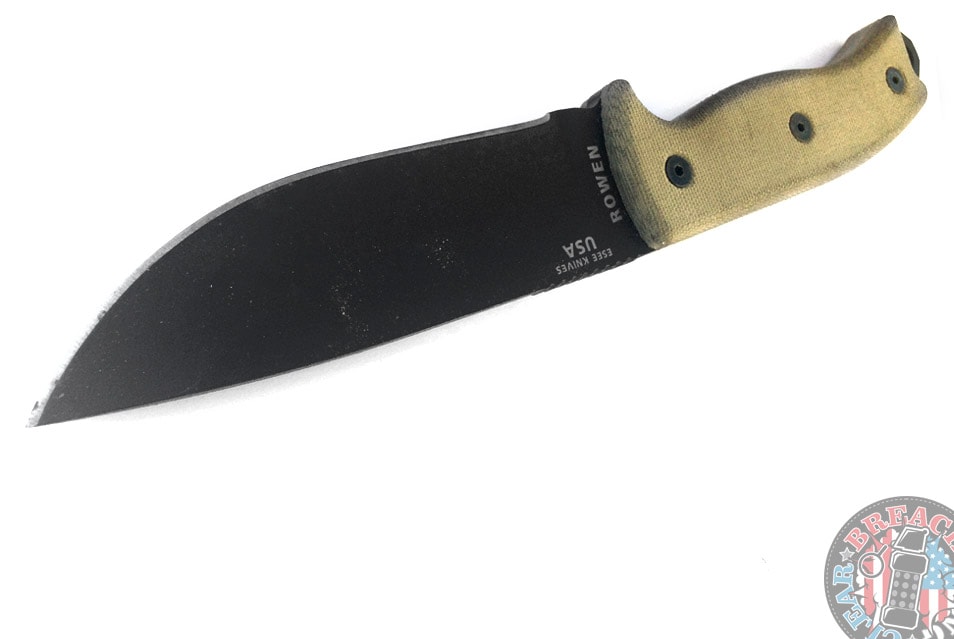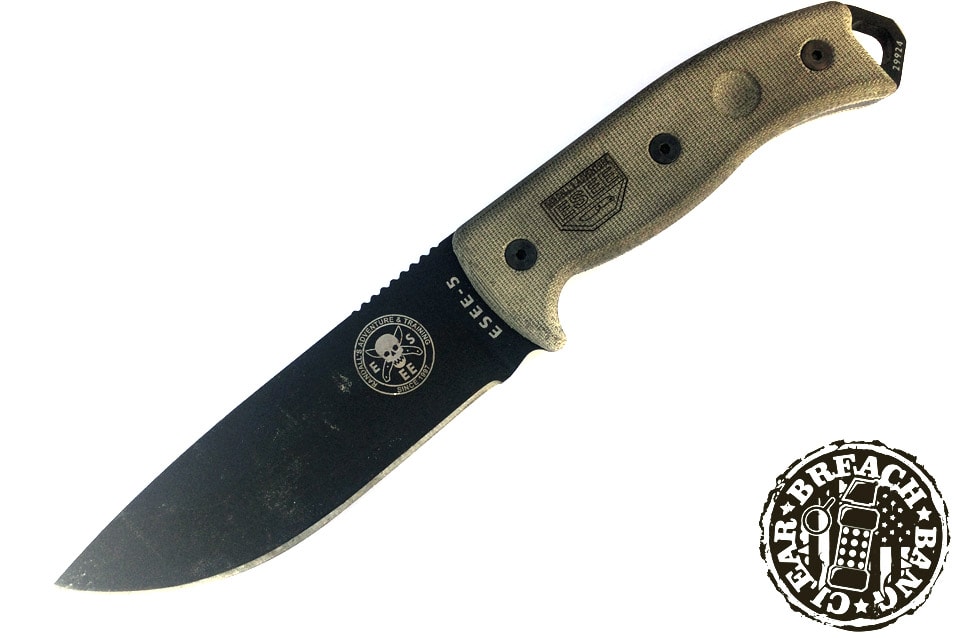 Look at those specs. This is a knife that identifies as a machete. The ESEE-5 is a chunker, and you can feel every bit of that weight when wielding it. The heft is great when chopping mid-sized trees or batoning. The thickness brings me confidence that, when using it as a pry bar, the blade isn't about to snap. I've read online some complaints about the powder coat finish. I guess guys get upset when they use their knife and the finish wears off? It hasn't happened to mine yet, but seems like a natural progression for a tool that actually gets used.
I'm a fan of the Micarta handles. They may appear a little blocky, but they fit my admittedly petite hands very well. When I was searching for a new knife, the bow drill divot on the handle was a selling point. Bow drills are not something I've dabbled in yet but it's nice to know when I do I can use my knife for support.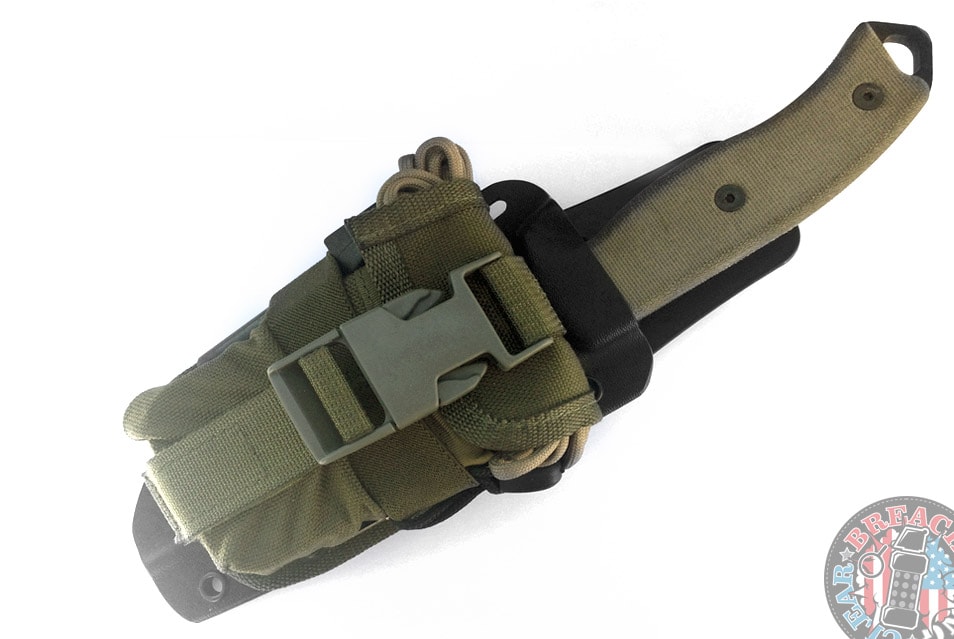 The sheath for the ESEE-5 isn't impressive but gets the job done. It's a simple fold-over kydex piece with a detachable clip plate. The clip plate is my least favorite thing about this whole package; it's noisy and stiff, and while it has never fallen off my belt I always feel like it might. I may try to rig up a Blade Tech Tek-Lok or even a simple piece of leather in the future. The sheath has a built in tension adjuster that works pretty well, though.
The best part about the sheath is the purpose-built pouch that can be bolted on the front. The pouch is made specifically to hold an Altoids-sized tin in which you can put together a pocket survival kit (PSK). I also crammed an emergency blanket and ten feet of 550 cord in mine. Building your own PSK is an elective of the Bush Class skills and it makes for lightweight insurance for when you're out in the woods and things don't go according to plan.
One of the last skills on the advanced certification list is to live out of your PSK for 24 hours. All the guys that have done it made it seem easy.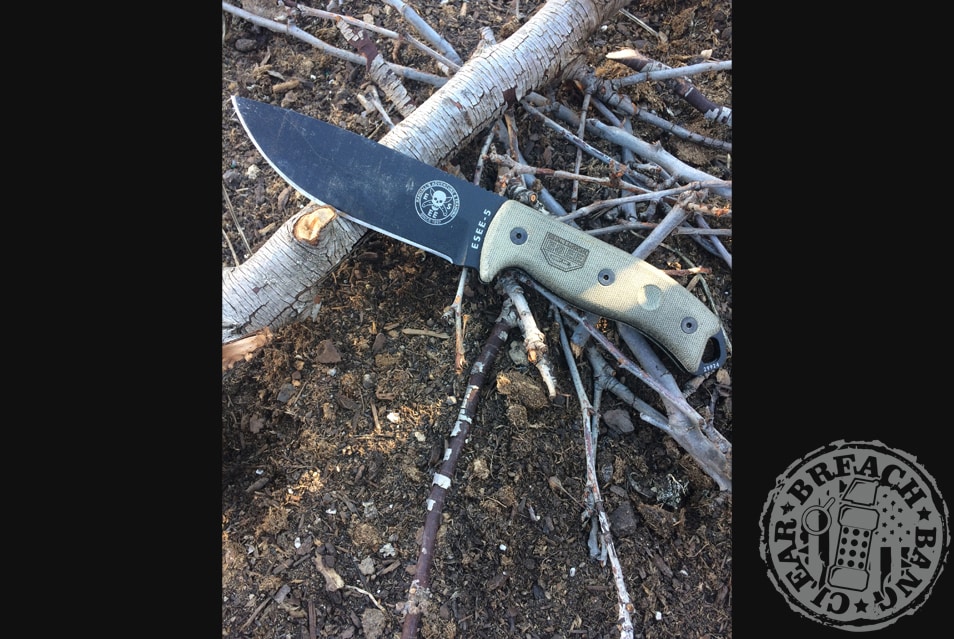 I've used the ESEE-5 for smaller jobs like feathering sticks, carving frog gigs, and even to cut up some dove breasts for a quick meal. The large size and weight of the knife made it rather difficult to do extra fine things like dig out a splinter or carve a dovetail, but overall it accomplished every task I used it for and I'm pleased with it.
ESEE has been doing the knife thing for a while and offer an extensive line up. Besides the 5, I also own the 3 and an IZULU. It is hard to beat an ESEE for the price especially considering how robust all of their models are. Whenever I set out for an adventure I always bring along one of my ESEEs.
-Alexander Crown
---
---
Mad Duo, Breach-Bang& CLEAR!
Comms Plan
Primary: Subscribe to our newsletter here, get the RSS feed and support us on Patreon right here.
Alternate: Join us on Facebook here or check us out on Instagram here.
Contingency: Exercise your inner perv with us on Tumblr here, follow us on Twitter here or connect on Google + here.
Emergency: Activate firefly, deploy green (or brown) star cluster, get your wank sock out of your ruck and stand by 'til we come get you.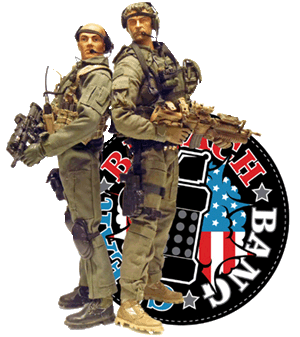 More about PROOF Research:
PROOF Research is always doing big things, one bold step at a time and it starts with barrels. The folks at PROOF Research know that the heart of every good rifle is its Barrel (we capitalized that on purpose, because PROOF Research Barrel is a proper noun), and they have been working on giving the ole' spiral tube an overhaul for quite sometime. What began as a custom rifle company with the goal of creating world-class precision rifle systems has begun making a serious mark in a battlespace that goes much further than custom rifles.You can learn all about the science and technology behind PROOF, as well as the people that make it all happen, here on their website.
Find them on Facebook here and on Instagram here (@proof_research).