Eyes On: Irox GTX Mid from LOWA

First Look: Irox GTX Mid from LOWA
Joe Neuroth
While browsing the plethora of booths at SHIT SHOT Show earlier this year, I stopped by the LOWA booth to say hello and see what sorta wonderful and splendiferous new footwear they might have coming out. I'm in the middle of a long-term review of the Innox Mid TF LOWAs (it's going great so far, thanks for asking) and wanted to let them know how things were going.
Grunts: splendiferous.
Why am I just now talking about something that happened back in January? Because something weird happened with my Tinder account external hard drive and it took me awhile to recover my imagery. But I digress — so, whilst perusing their assorted displays, a brightly hued trekking boot caught my eye. It looked just different enough from the others to demand further attention. That boot turned out to be the Irox GTX Mid. It has a bit more presence than a brogan but substantially less bulk than classic, old school hiking boots.
What made the Irox stand apart aesthetically was the synthetic upper part of the boot, which has a pretty dope color scheme — and note the Irox has a big brother that's constructed out of full grain leather. The purpose of the synthetic construction is flexibility and reduced weight.
Like all the other LOWAs we've got our hands on put our feet into, these look to be a much better wear than most anything else out there.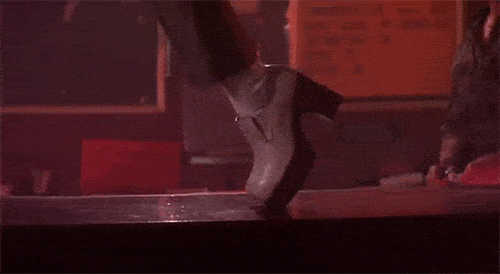 The Irox comes in at right about 1200 grams. Its big brother the Arco GTX Mid comes in at about 1400 to 1500 grams. This makes sense because in the trekking and hiking world grams = ounces, which = pounds (or something). If you have too many of those on your feet (pounds, I mean), you can't move.
The Irox comes with Gore-tex and a medium stabilizer built into the boot. Another added feature is a rubber toe and heel cap for added protection. All these features add up the boot being light, flexible, and waterproof. Imagine something like a comfortable pair of athletic shoes you can wear trekking or hunting with good stability around your kankles.
These look like they'd be perfect for a short day trips or a hunting trip with what you have on your feet. I'm told they'll be retailing for around $260, in multiple colors.
-Big Joe
---
---
Mad Duo, Breach-Bang& CLEAR!
Comms Plan
Primary: Subscribe to the Breach-Bang-Clear newsletter here; you can also support us on Patreon and find us on Pinterest.
Alternate: Join us on Facebook here or check us out on Instagram here.
Contingency: Exercise your inner perv with us on Tumblr here, follow us on Twitter here or connect on Google + here.
Emergency: Activate firefly, deploy green (or brown) star cluster, get your wank sock out of your ruck and stand by 'til we come get you.
About the Author: Big Joe Neuroth may look like a special live exhibit in the primate section of a traveling circus but he's actually a surprisingly erudite and articulate LEO of many year's service. A corn-fed Iowa native and former Border Patrol agent, Joseph's current job takes him all over the country and around the world in defense of Truth, Justice and the American Way. This has allowed him not just to deal with assorted malefactors from Nairobi to Panama, but also to have a wank on at least five continents. Joe enjoys training, teaching and catching bad guys almost as much as he likes bubble baths.