Lowa Boots Review | Zephyr and Innox GTX
Russell Phagan has wearing Lowa Zephyr boots during shooting competitions and another pair – this one the Lowa Innox style – for range and daily wear. Are they hiking boots? Tactical boots? Both and neither? Here's how he says they performed and how they stack up against one another. 
The offer to evaluate Lowa boots came at a good time for me. I had just worn out another pair of premiere brand tactical boots after not very much use. I shoot 4-5 Action matches every month wearing 40 pounds of equipment on top of my base weight of 275 pounds. I seem to wear out boots every 4-6 months, and I'm not even wearing them every day. Sometimes it's the soles, or holes wear through at flex points, in any case, it's frustrating to burn through boots so quickly.
I met with Ingrid from Lowa at SHOT Show 2019 and discussed my use of footwear in detail. We considered terrain, weight to be carried, and distance to be traveled. Ingrid recommended the Lowa Zephyr for hiking with a heavier pack and the Lowa Innox for regular range use wearing 30-40 pounds of armor and equipment. The Zephyrs were available immediately, and the Innox would be available sometime in the summer.
Lowa Zephyr from Lowa Boots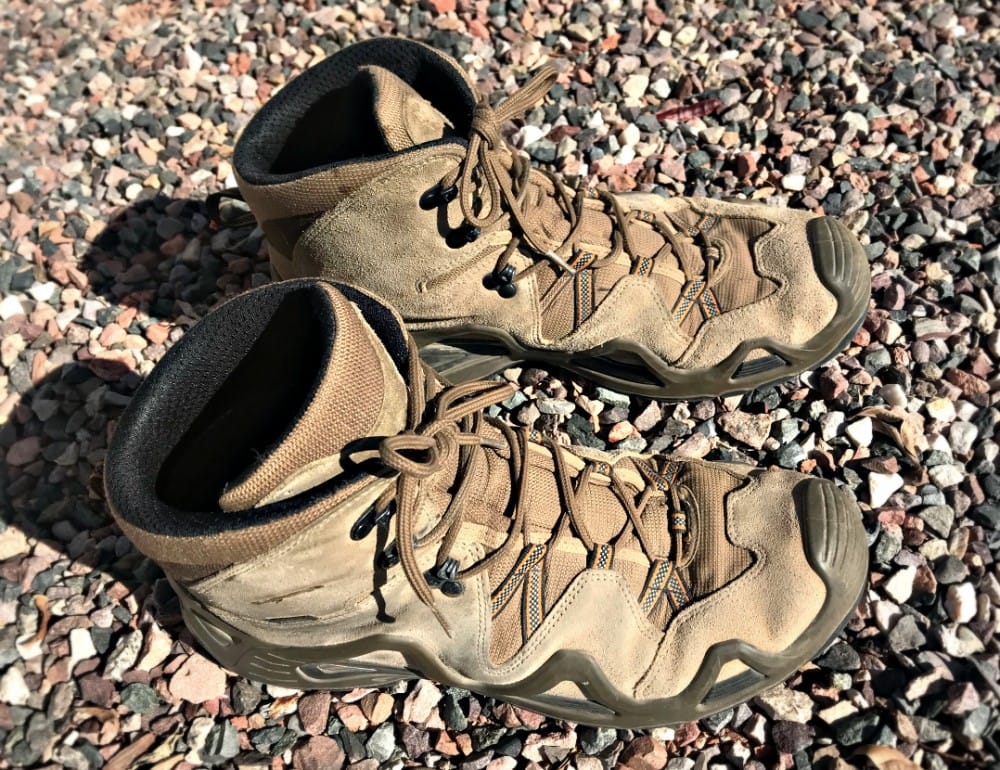 Upper Material: Split Grain Leather & Fabric
Construction: Slip Lasted – Injected PU Midsole
Lacing Hardware: Open Eye Hooks
Monowrap Frame® MONOWRAP® Stability Frame
Lining: GORE-TEX® Vision 3LY
Insole: ATC Footbed
Midsole: Double Injection DuraPU™
Sole: LOWA Cross II
Stabilizer: Soft
Country of Origin: Slovakia
Weight Per Pair (lb): 2.42
MSRP: $210.00
Resolable: No
Zephyr Support, Comfort, and Durability
I replaced the factory insoles with my orthotics before beginning my evaluation, so I cannot comment on the effectiveness/comfort of the factory insoles. I began my evaluation by just wearing the Zephyr daily for 2 weeks before wearing them at a match. The Zephyrs were comfortable from the start but felt natural after about a week of wear. Before I started the evaluation I had a Plantar Fasciitis flare-up in process. While this would normally take me several weeks to a couple of months to get over, wearing the Zephyr's daily it resolved itself in a very short period of time. Perhaps the added support helped.
Buy your blasters, blaster parts, and ammunition at dealer cost. 

Using the Zephyr's during action shooting competitions I found them to be comfortable and very supportive. The traction was great in the loose gravel and sand found on many ranges. With the added support and traction I felt comfortable moving more aggressively. The culmination of my evaluation of the Zephyrs was using them at the High Desert 3 Gun Match at the beginning of June. In Trooper division I had to hike up to a quarter-mile between 10 stages, including uphill while carrying all my gear and ammunition used for the entire day. My loadout would typically start at 140 pounds. After 3 days of stages and an average of 8 miles of total movement per day moving to stages, shooting, and resetting them my feet were still in great shape.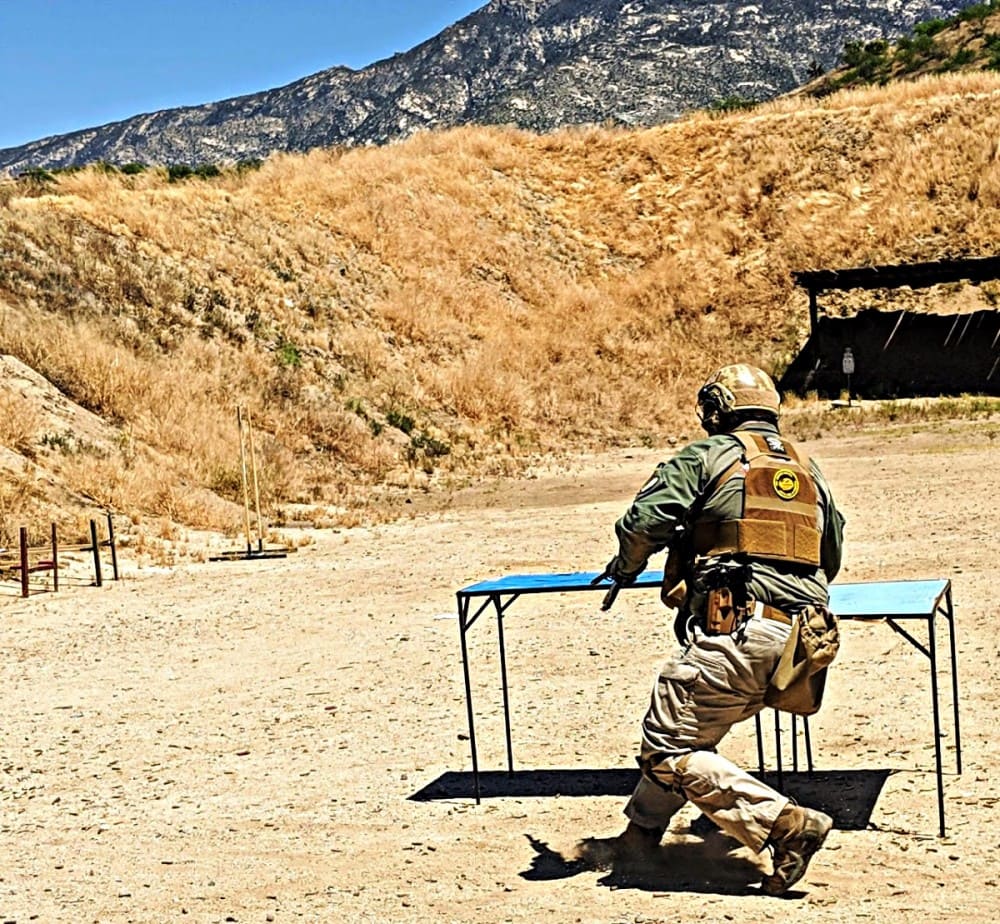 With 4 months of daily wear, 2 major 3 gun matches, and 16 Club matches on them the Lowa Zephyr boots held up great. The stitching and soles were still solid. No parts were worn out, not even the laces.
Lowa Innox — the Innox GTX Mid TF from Lowa Boots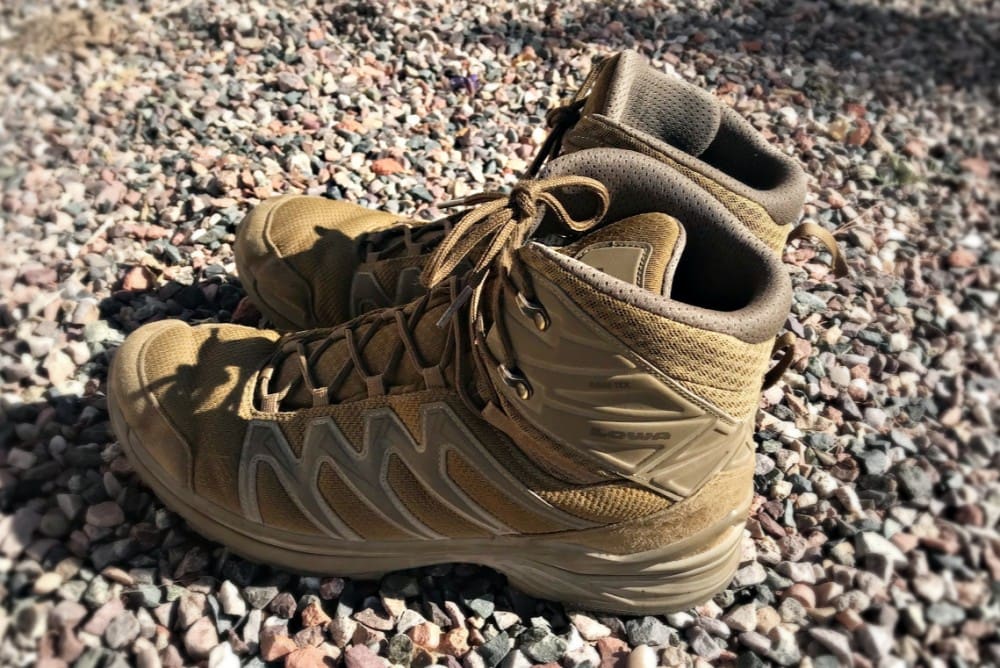 Color: Coyote
Upper Material: Synthetic
Lacing Hardware: Eyelets
Lining: GORE-TEX®
Insole: Atc Footbed
Midsole: Double Injection DuraPU™ with DynaPU® shock absorbing zones
Sole: LOWA NXT
Weight (lb): 2.02
MSRP: $220.00
US Size Range: 7.5 – 12,13,14
Country of Origin: Slovakia
Innox Performance
Around the same time I was done evaluating the Zephyrs, the Innox's arrived. On paper, the Innox doesn't sound that much lighter than the Zephyrs at a (.4 Pounds). In daily wear and use on the range however, the difference was noticeable. I felt like I could move faster in the Innox vs the Zephyrs. The small percentage of speed helps in the short-springs position to position on typical action shooting stages. The Lowa Innox doesn't offer as much support, particularly for carrying heavy loads. I did not notice a difference in supportive performance during regular action shooting match use.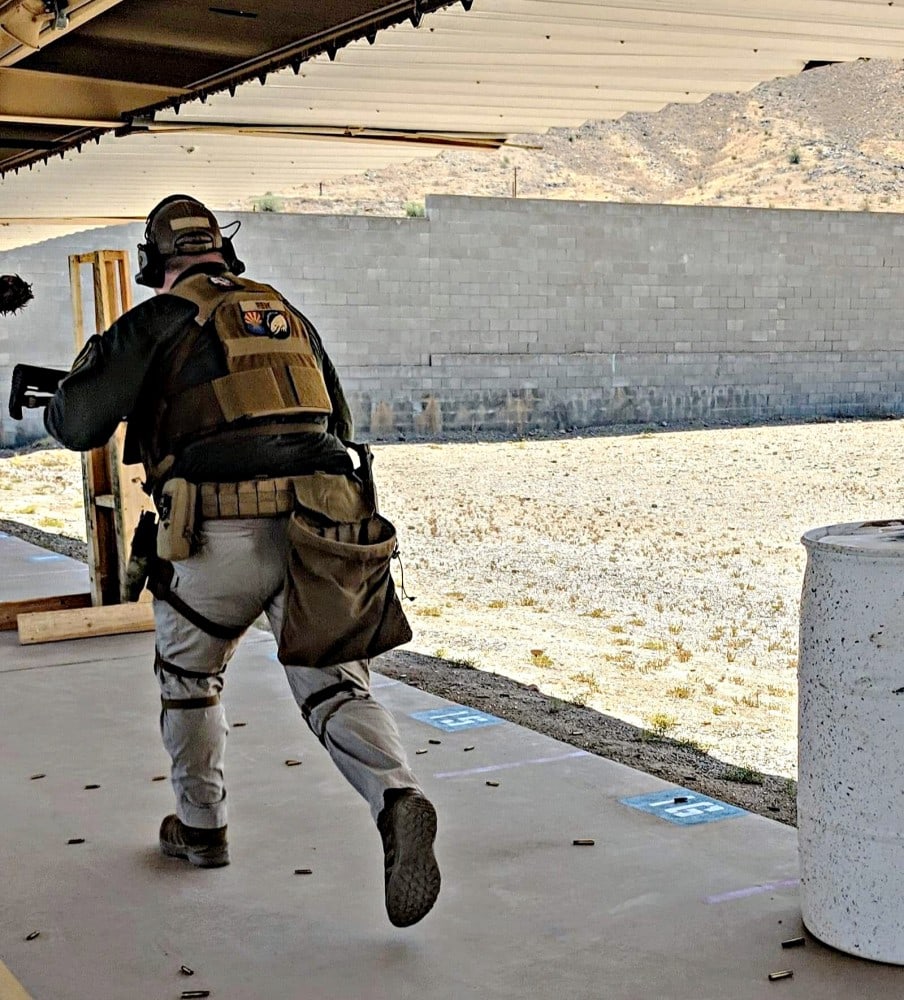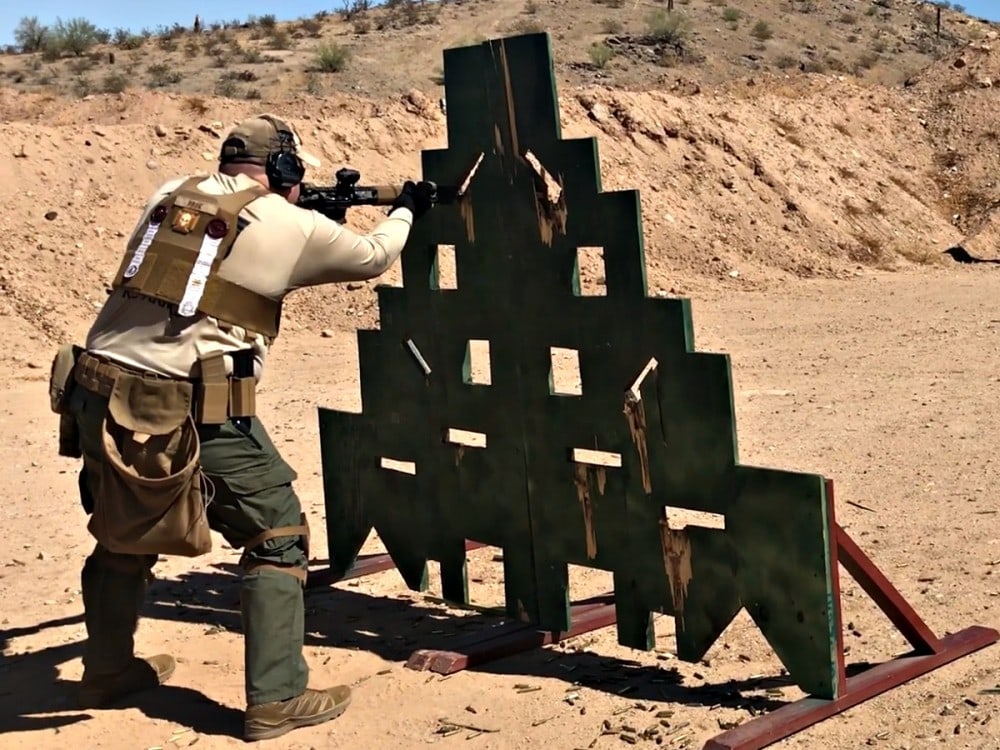 After a total of 20 local club matches and 4 months of daily wear, the Lowa Innox boots are still holding up great. Nothing is coming apart on them and I expect them to last for some time. The soles are more worn than the Zephyr, but that may be the cost of lighter weight.
Lowa Boots Review – Conclusion
I can recommend either pair of Lowa boots without hesitation. Make sure to pick the right one for your application. They are comfortable and robust and should give you a long service life.
---
Lowa Boots: read more about other styles.
Lowa is online: lowaboots.com.
If you're looking to purchase a pair and support the site, check 'em out via any of the following links:
Lowa Boots on Amazon.
Lowa Boots on Midway USA.
Lowa Boots on Optics Planet.
Lowa Boots at US Elite Gear.
 Some hyperlinks in this article may contain affiliate links. If you use them to make a purchase, we will receive a small commission at no additional cost to you. It's just one way to Back the Bang. #backthebang