LazerBrite Review from 2 Cent Tactical
Despite our dislike of the cold, our fear of polar bears and bad memories of Mt. St. Helens exploding, there are many things about Canada the Mad Duo likes. One of these is 2CentTac (Two Cent Tactical). They do some great reviews, such as this one on the LazerBrite glowstick (no, that's not when you break open a chem stick and rub it on your cock-and-balls in a MOUT site; it's a piece of kit). Here's an excerpt:
"The LazerBrite glow stick is a terrific unit. It does have some tradeoffs from a traditional chemstick or a Krill light. It is larger than either in both thickness and length. Unlike the chemstick it is not disposable. It does require a harder to source battery but it does last for a very long time on the coin cells it uses. The ability to control brightness and modes makes it better for wider array of tasks. This won't completely phase out chemsticks because they have their time and place…"
More from the review:
After having used my Krill light for years I decided to see what else was out there. I was looking for an electric glow stick with a few extra features and one that was a bit brighter. I think I read about LazerBrite on Kit-Up and decided to give them a try. I picked a few Multi Lux Units that have low, high and flash as a setting. I was impressed with the range of accessories for the LazerBrite units and picked up a few that I figured would be useful. I will be reviewing multiple items so each section will be broken down into the item that is being reviewed. I can honestly say I was impressed with most of the features and accessories of this modular light.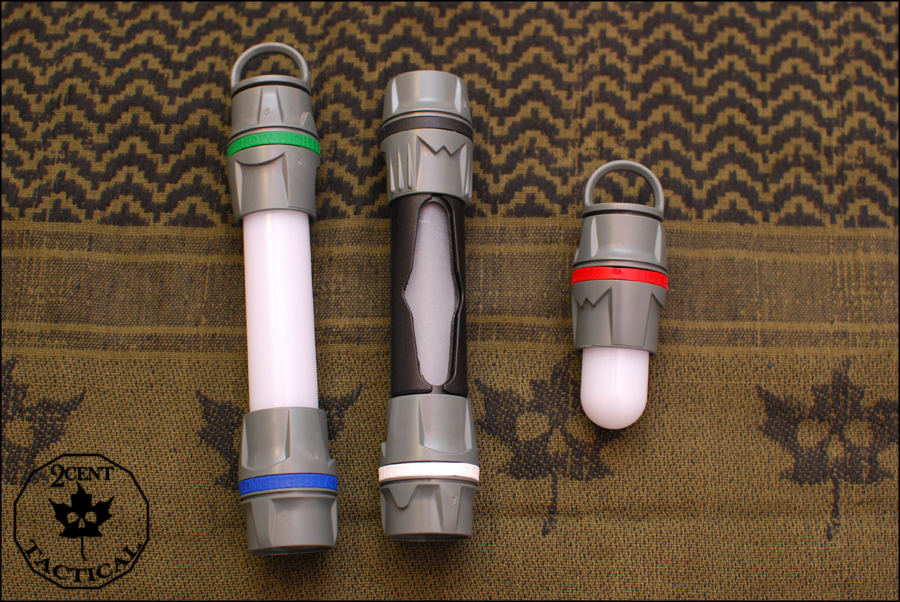 Pro's
-Bright and adjustable modes depending on lighting needs
-Wide range of accessories to tailor the glow stick to the job at hand
-The accessories all attach within a few seconds
Con's
-Lack of a common battery (the Krill uses an AA while this uses a button cell)
-The Iris has lesser quality to it than the rest of the accessories
-The unit is a bit taller then I think it needs to be
-Map case's plastic covering blurs maps unless smoothed out
Multi Lux Units (red, green, blue, white and IR)
Each full glow stick consists of two ends which you can choose the colors for and a translucent body tube in the center which acts as the stick that light shows through. The other part that comes with the full unit is a glow dome which is a smaller one head version which is very handy. Below you can see a comparison from left to right of a standard IR glow stick, Krill light and LazerBrite unit.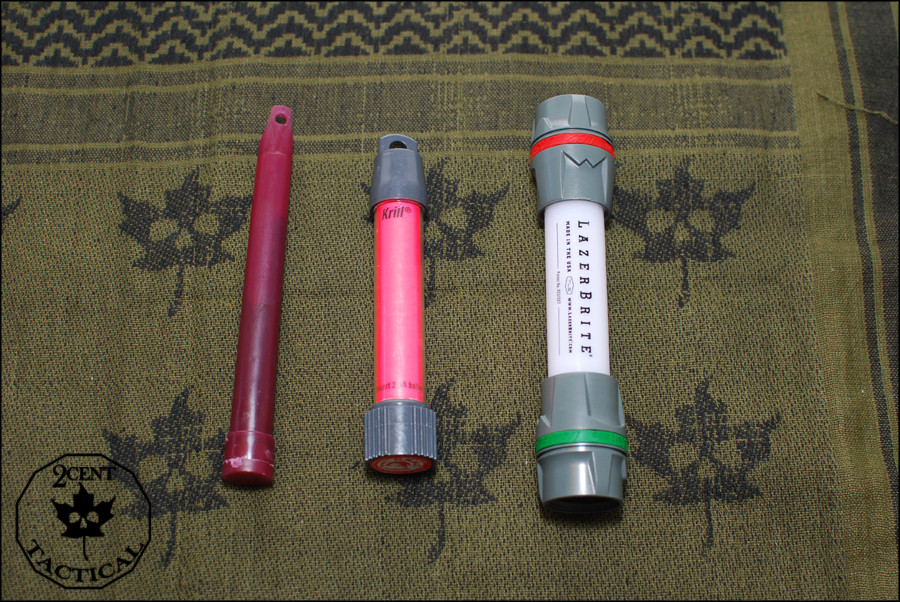 The body of the unit has threads on both ends that allow you to screw on a head with light facing in or out depending on how you want it set up…
Read the review in its entirety (there's plenty more and it's as thorough as a billygoat with three peckers).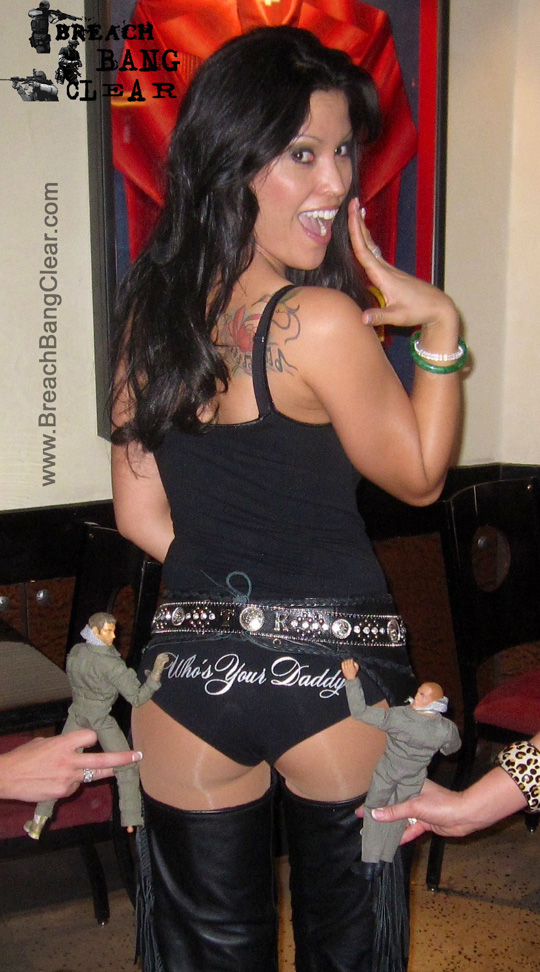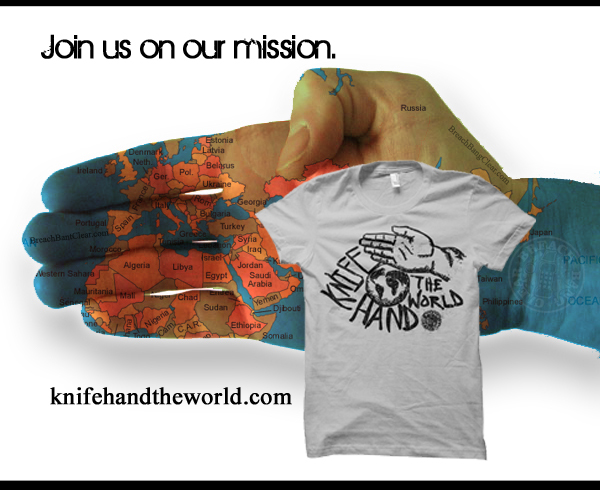 Mad Duo, Breach-Bang& CLEAR!
Comms Plan
Primary: Subscribe to our newsletter here or get the RSS feed.
Alternate: Join us on Facebook here, check us out on Instagram here, support us on Patreon right here.
Contingency: Exercise your inner perv with us on Tumblr here, follow us on Twitter here or connect on Google + here.
Emergency: Activate firefly, deploy green (or brown) star cluster, get your wank sock out of your ruck and stand by 'til we come get you.