K Rounds LLC holster (initial review)
A few months ago the great dudes at Black Sheep Warrior put us in touch with a kydex holster company we had never heard of before. "K Rounds LLC" is a newer company based in Teukwila, Washington. They have a brick and mortar location, and offer a wide array of custom kydex holsters for an impressive number of pistols.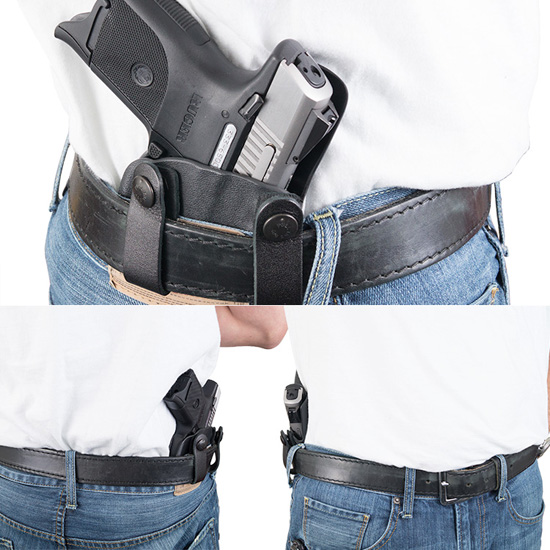 Offiering inside the waistband, outside the waist band and appendix modes of carry, they seem to be covering all the basis. We ordered two holsters to try out, both outside the waist band. Generally if we need an IWB holster, leather is the route we take. (Slim says it's more comfortable to go leather for IWB carry, and I agree.)
We will always aver (grunts: aver) that kydex is king for secure outside the waistband, and offers the much needed ability to reholster one handed. It also provides a sturdy means of racking your slide one handed should your support arm be demobilized. We received our order shortly after being placed, which is pleasant surprise when dealing with anything custom. Slim picked the OWB pancake for his Glock 19, and I decided to get the same for my Smith and Wesson M&P 45 full size. Since I already had an OWB kydex holster for the M&P45, I opted for one with a streamlight TLR-1 HL attached.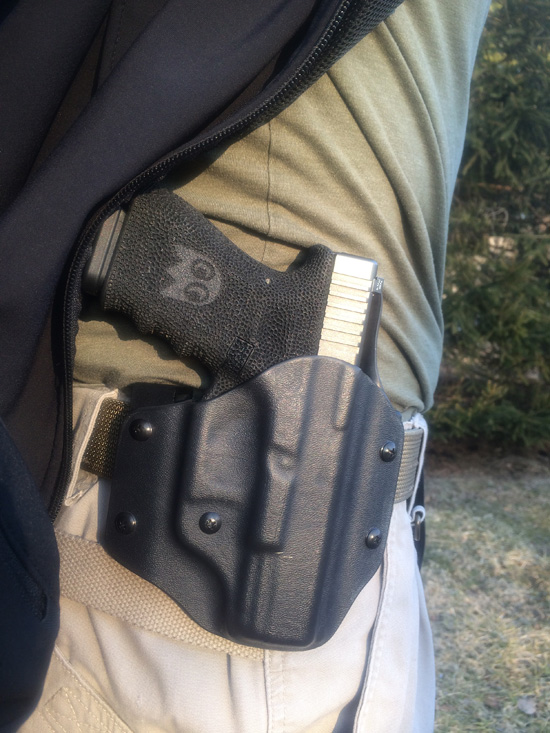 The holster produces a relatively low profile package, despite the size of the full size .45 with flashlight. Wearing a form fitting T-shirt is no-go, as the length of the slide and light will cause the holster protrude below the shirt line. Wearing a slightly larger t-shirt eliminated this problem, with limited printing as the shirt hugs the rigs profile. It would be passable for summer time, but probably wouldn't fly for real discrete or undercover applications. Slim has been wearing his Glock K Rounds OWB holster for as long as I have been wearing my rig, and he reports this to be a non-issue for the Glock 19. In fact, there have been several occasions where I asked him why he wasn't packing, only for him to give me a shit-eating grin and pull up his shirt to display his blaster. Both holsters carry the pistol close to the body, due to the slightly inward flex and good positioning of the injection molded belt loops. Paired with my rigid Ares Gear Aegis belt, there is minimal holster movement when drawing the pistol. The holsters feature an adjustable retention screw, so its belt to grab a screw driver and fine tune the retention to your liking when initially setting it up.
Personally, we both hate a holster where you need to use He-Man strength to skin iron. If you are fighting your system, it will affect your master grip, draw stroke and focus. Nor do you want a holster with not enough tension to secure your pistol should you need to run, go hands-on, get knocked to the ground or fast rope upside down onto the rooftop of the Swedish embassy (true story). Both holsters have a sweat guard built into the design, to aid in comfort and to keep your carry gun salt water free.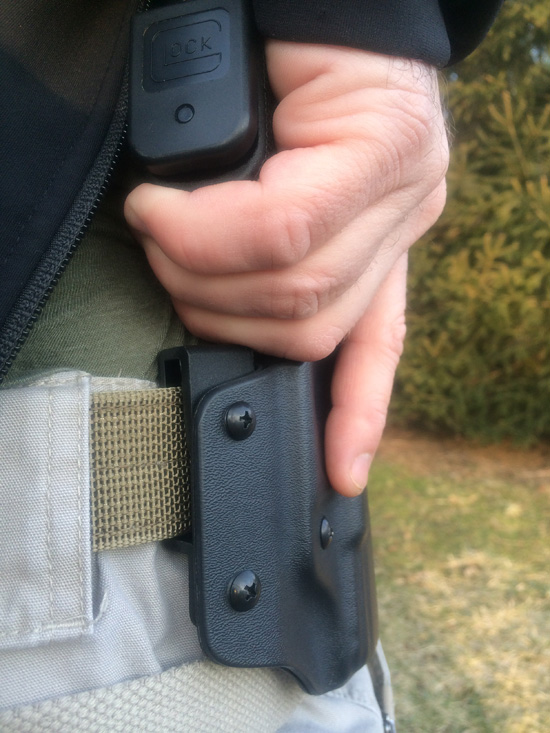 Overall Slim and I are very pleased with the quality and fit of these holsters. Time will of course tell if that holds true a year from now. With reasonable pricing and fast shipping I'm sure the dudes at K Rounds LLC are doing to do well in building their business. If you are in the market for a new CCW holster, you might give them a try. You'll find them online here: http://www.krounds.com/owb-holsters-the-owb-pancake-kydex-holster-p-74.html.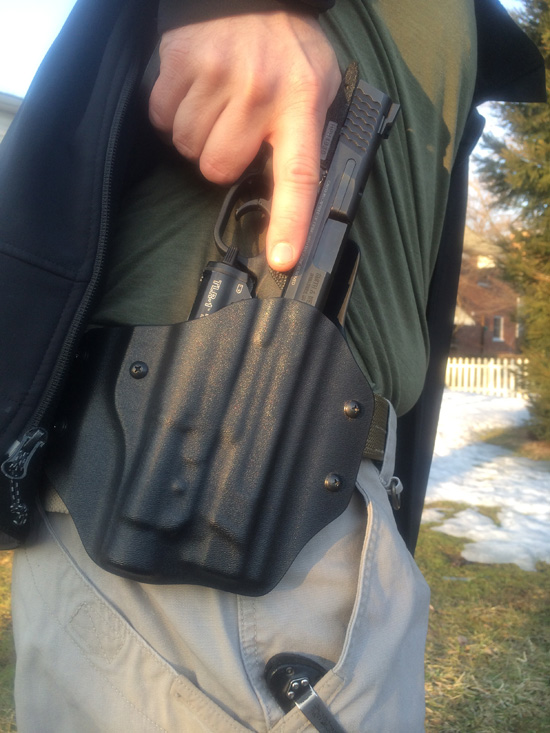 Mad Duo Nate