Just the Tip: Hat Tricks 
Apocalypse Josh
Hats. Pretty ubiquitous. Be it the classic Stetson of the cowboy, the sand, maroon or green beret of the bad-ass snake-eaters (colours depending on your nationality), the Akubra with corks and/or crocodile teeth of the Aussie bushman, or the perfectly curved and patch bedecked ball cap (or patrol cap) of the seasoned operator. These are often underutilized pieces of kit.
Sure, they shield your eyes from glare on the range or highway. They keep the sun off your face and your head at the beach or on patrol and give you a means of establishing your superiority over your fellow ground-pounders when wandering around. As a piece of equipment, the humble hat has some tricks up its sleeve, or it can if you're willing to Jason Bourne it up a little.
I wear a baseball-style cap most days through the summer. It lives in my day bag all year long, for those rainy days when I want to keep my glasses dry. I fly my freak flag by the patches I wear on my hat. Currently, I'm wearing my Aliens Weyland-Yutani patch, and my BB&C Wretched Minion patch, as well as a Benchmade cat eye glowing patch.
Then there's "hat as a pocket." When I change pants and do a pocket dump, I dump my pockets into my hat. The hat can sit on the end of my bed as I find new pants, or whatever. All my EDC needfuls can live in my hat for a bit, and I can even fold it bill-to-strap and voila, instant man-bag! Need a pocket for crying your stuff from beach to shower? Try your hat!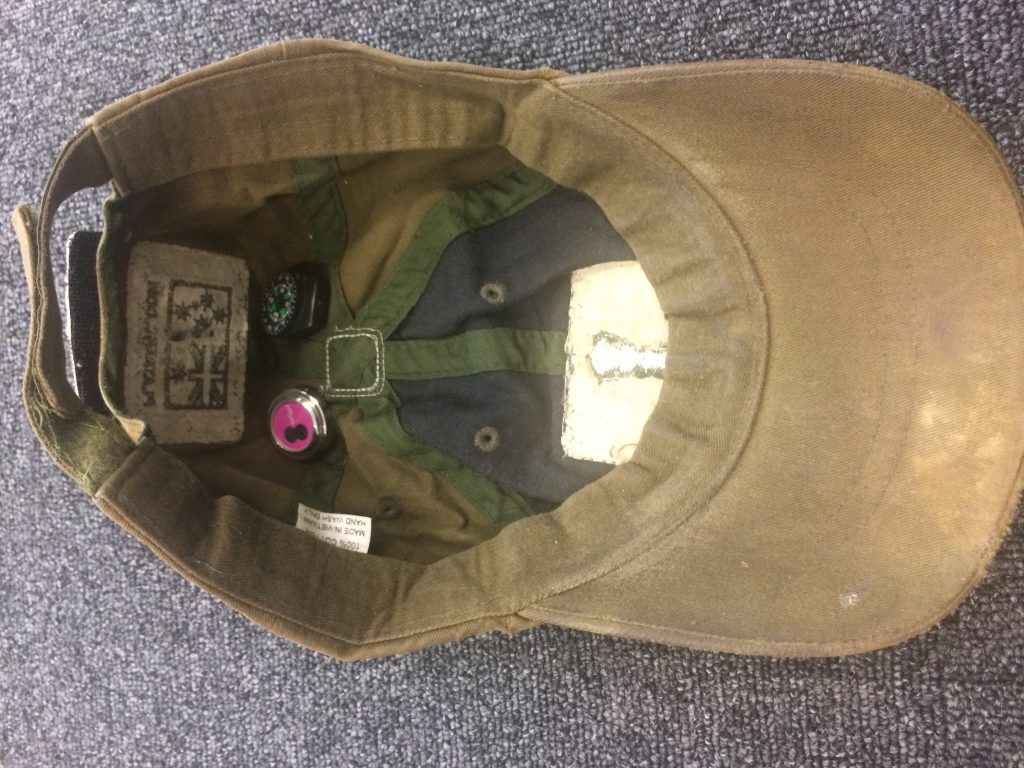 Try this little bit of DIY fuckery: Taking a page from Mick "Crocodile" Dundee's book, find a button compass or old wrist-watch. Sew it into the hat (you may need to experiment with placement for comfort). Once placed, you can impress and amaze your friends by whipping your hat off, holding it up to the sky, blocking the sun, squinting and declaring, "2:35, South by Southwest." You'll have the secrets of chronology and navigation under your hat, as it were. Be sure to keep your watch far enough away from the compass to limit any interference, and remember button compasses are an emergency tool, not for serious navigation.
One more trick that leans more towards the secret-squirrel side of things: The space behind those morale patches can be utilized as clandestine storage. I've found there's plenty of room for some sneaky items, like this set of lock picks for those times you can't find the keys to your boat shed gate. You could also put a folded banknote or two, coins or even a key if need be. Security through obscurity!
Other options for the behind the patch space could be an IR-reflective cat's eye patch or even a regular glow-in-the-dark one. I keep both in my wallet, so I can attach them if I ever need to be found by folks with IR sights during my adventures. I can also put them on my helmet when I go kayaking.
So, hats! They're not just head coverings and eye shields.
Find 88 Tactical on the Book of Face right here, or on Instagram @88tactical. You can subscribe to 'em on Vimeo too. 88 Tactical is a member of JTF Awesome.

[arrow_feed id='48991′]
---
---
Mad Duo, Breach-Bang& CLEAR!
Comms Plan
Primary: Subscribe to the Breach-Bang-Clear newsletter here; you can also support us on Patreon and find us on Pinterest.
Alternate: Join us on Facebook here or check us out on Instagram here.
Contingency: Exercise your inner perv with us on Tumblr here, follow us on Twitter here or connect on Google + here.
Emergency: Activate firefly, deploy green (or brown) star cluster, get your wank sock out of your ruck and stand by 'til we come get you.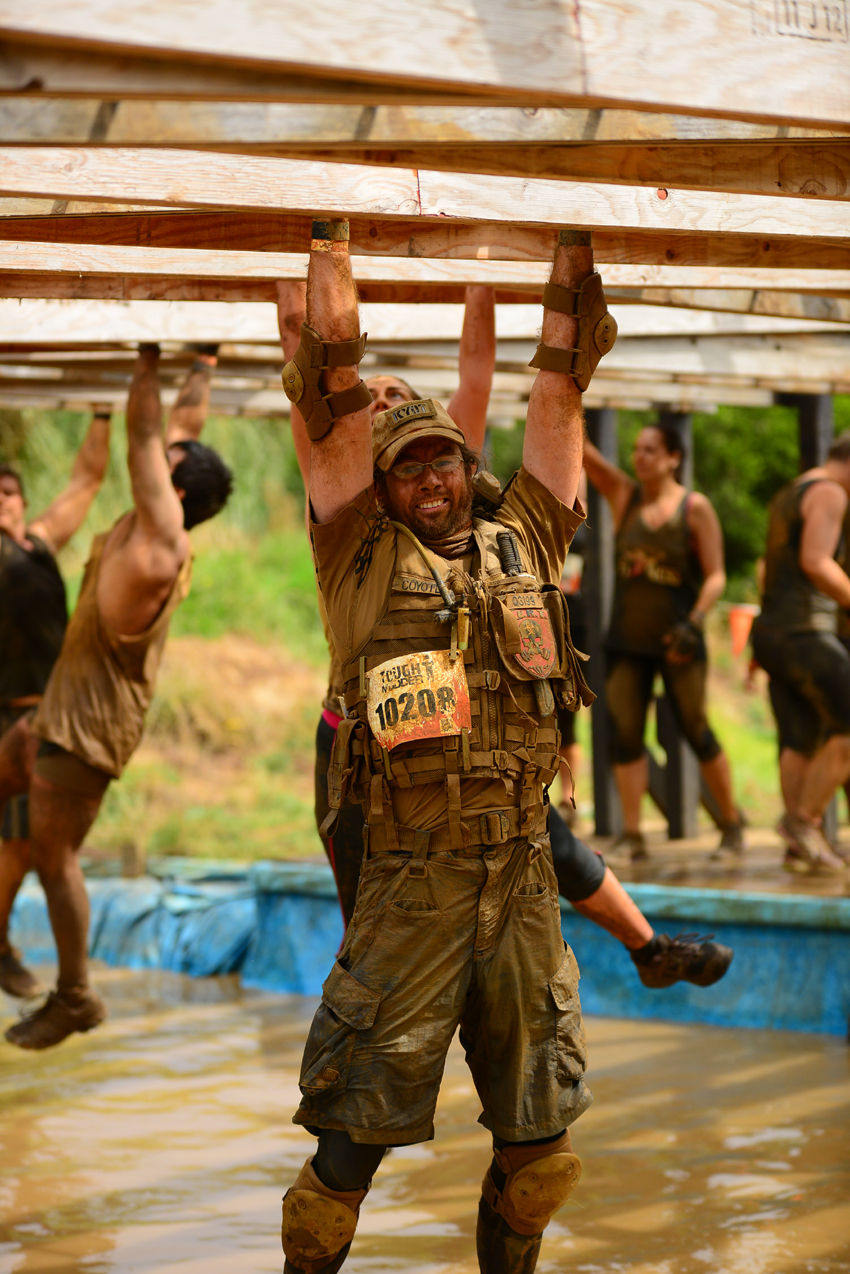 About the Author: Josh Orth is a second generation expat currently dwelling in the arguably civilized outskirts of Melbourne, Australia. He's lived in deserts, jungles and urban sprawls around the world and traveled/adventured into assorted inhospitable places around the world and has a keen sense of the speed with which the trappings of 'civilized Western life' can disappear. This has led him to begin writing about his interests and observations when it comes to the gear, skills and other necessities of self-reliance of being equipped for whatever a capricious, occasionally indurate life might throw at him. This isn't by any means to say our eccentric friend truly experiences genuine vorfreude about dystopian life, but if he had to he might not complain. Read more by Josh at Apocalypse Equipped.
Grunts: vorfreude.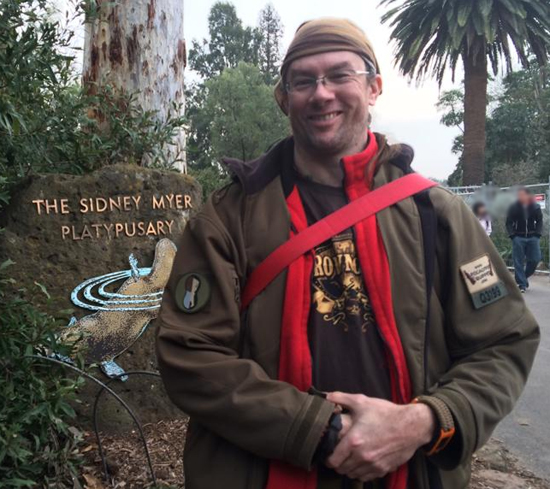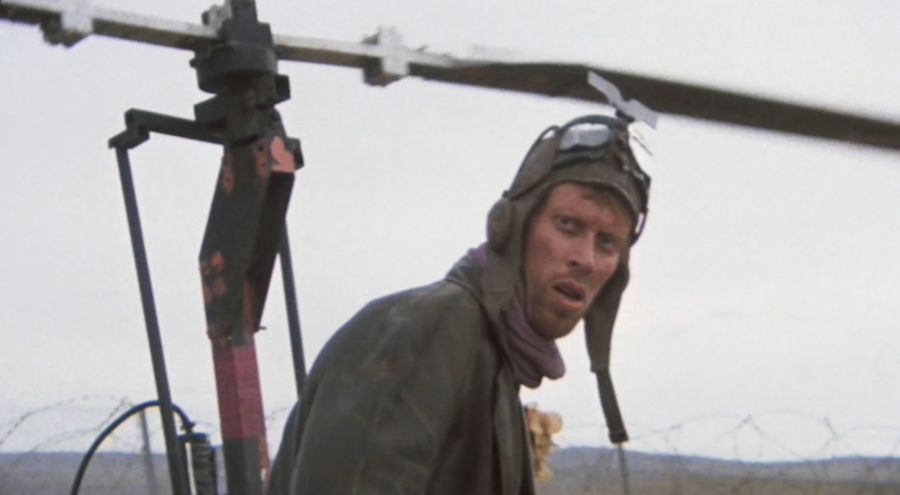 We're not saying Josh flies a PL-12 Airtruk. We're just saying this guy and Josh have never been seen in the same room together at the same time.