WTW: Inland T30 – Unlikely Sniper Rifle
WTW: Inland T30 – Unlikely Sniper Rifle
Mike Searson
There was a time when you could not pay us to own an M1 Carbine. From its pipsqueak of a pistol round to its flimsy looking wooden stock, we despised that rifle.
We once walked past barrels of them selling for as little as $50 apiece and got a good laugh when a Korean War Era veteran nearby told us of their use as a sniper rifle. We were sure the old dotard meant the M1 Garand for Pete's sake.
There was a rifleman's rifle!
No, he insisted. It was the carbine and it was effective.
Grunts: dotard.
As it would turn out, my then twenty-something year-old ass would eventually become a bit more appreciative of the M1 Carbine. In fact, the late Jim Cirillo told me it was the only weapon/caliber he had personally witnessed to produce 100% first round stops on bad guys.
Reading Peter Senich's books also revealed how there were two separate but related sniping systems based around that little carbine.
I was wrong. Sorry old feller.
Designated the T3, it was manufactured by the Inland Division of General Motors in 1944. The original T3 was essentially an M1 carbine with a modified receiver that made use of a welded-on scope mount. The scope mount used Redfield style scope rings, similar to those found on the M1903A4 sniper rifle. Legend has it that the receivers used were actually M2 carbine (full auto variant) that would lead to its demise years later.
The T3 sports an M3 (T23 modified type) flash hider similar to what you might see on a "Jungle Carbine". Like all flash suppressors (and contrary to gun lore), its design was to preserve the shooter's night vision, not an attempt to conceal his position.
Another version was made with a very early night vision scope and used in the Battle of Okinawa. This was known as the M3 and as a system survived through the end of the Vietnam War. It was, at the time, the only night vision weapon system our troops had when the sun went down. We haven't always owned the night.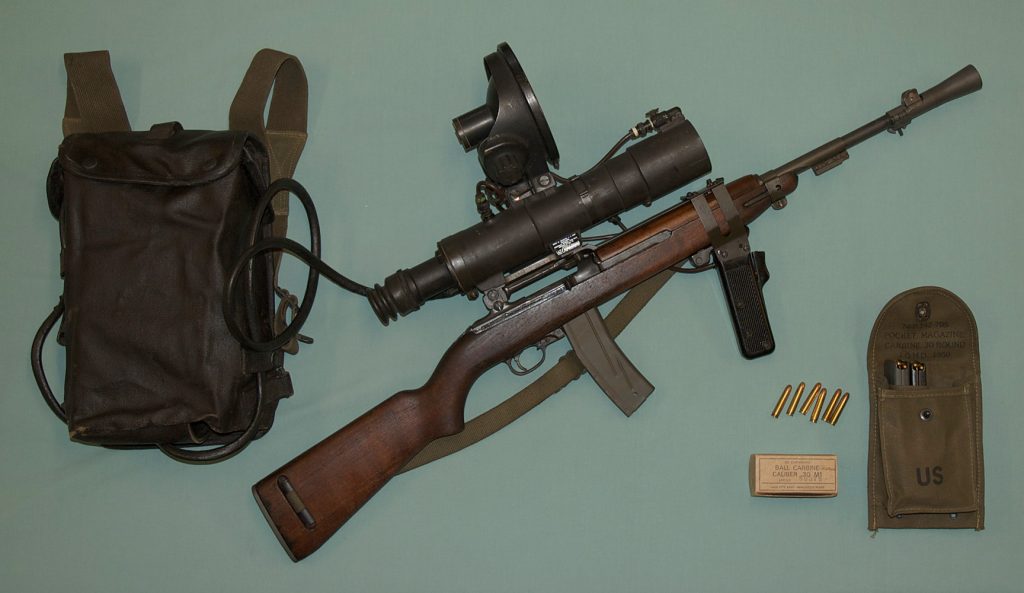 Sadly, most of the original T3 rifles made by Inland were destroyed after the Vietnam War. Much of this had to do with the fact that the receivers were of the M2 variant as opposed to M1 in construction, and there was a widespread fear among hoplophobes they could be too easily converted to full auto. Thank you ATF and the Nanny State that runs and ruins our country.
Thankfully, however, all is not lost!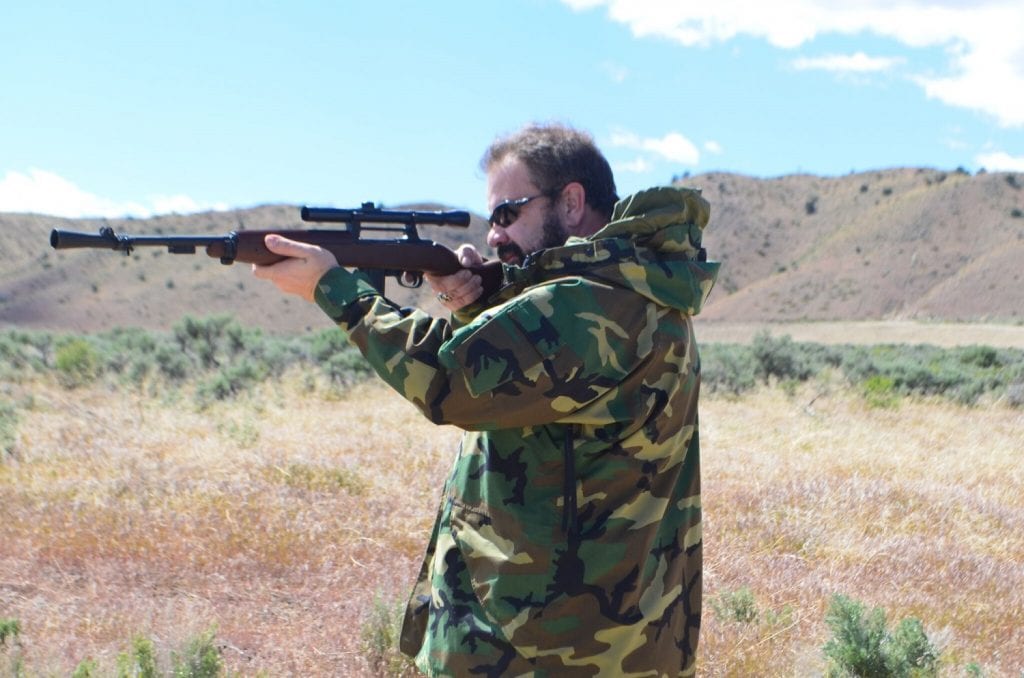 At SHOT Show 2017, we got to play with Inland Manufacturing's (same name, different company) new T30. After stepping up to the firing line with one in hand we were directed to a berm at 100 yards covered in orange clay pigeons and told to fire. 
Understanding the limit of the round we took aim and found ourselves breaking one clay after the other. After we zipped through a magazine, we were told to take aim at another berm. This one was 200 yards out and every time we put that post reticle on a clay, we smashed it like we were wielding a Winchester 101 at a skeet range. 
This little carbine was certainly a performer, and the scope was probably the clincher. 
Hi-Lux Optics totally re-engineered this scope design from the inside out. They've managed to produce what is, in my opinion, the clearest, brightest and most reliable scope of its type ever manufactured. Granted, the glass quality is not the same as higher-end scopes of today, but you would have been King Shit atop Fuck Mountain to have this sight in the 1940s or 1950s. 
Their goal was to bring to the Vintage Sniper Rifle competition shooter a top quality scope that surpasses the quality of the WWII/Korean era originals. Externally, this scope is identical to the original. Internally it is far superior, due to the high quality multi-coated lenses for remarkable light transmission and exceptional clarity. The new M82G2 scope offers more windage and elevation adjustment than the original, with a total of 80 MOA for both windage and elevation. It's the perfect match for the newly designed T30 carbine. 
We asked for a rifle for T&E to get a better look at it. They obliged. It performed for us later just as well as it did at SHOT Show, at similar ranges, but we were not very successful with it out beyond 300 yards. We fired it at 100, 200 and 300 yards successfully. However, our next jump in range went to 500 and despite the good optics, we began suffering from the limitations of the ammunition itself.
Let's look at the round.

The .30 Carbine was developed from the older /32 Winchester Self-Loading cartridge. This round was used in an early semi-auto sporting rifle 112 years ago. It was intended for use against larger sized small game such as foxes and coyotes at ranges under 200 yards. It had similar characteristics to the even older .32-40 black powder round. Essentially it's a straight-wall pistol cartridge that's low pressure in nature, intended for fast shooting with light recoil at close ranges.
The standard .30 Carbine ball bullet weighs 110 grains and has a muzzle velocity of 1,990 fps with 967 foot pounds of energy when fired from an 18 in. barrel. Compare that to the 308 Winchester round, the "standard" for most military sniping applications, with a 175 grain bullet, a muzzle velocity of 2,645 fps and 2,619 foot pounds of energy.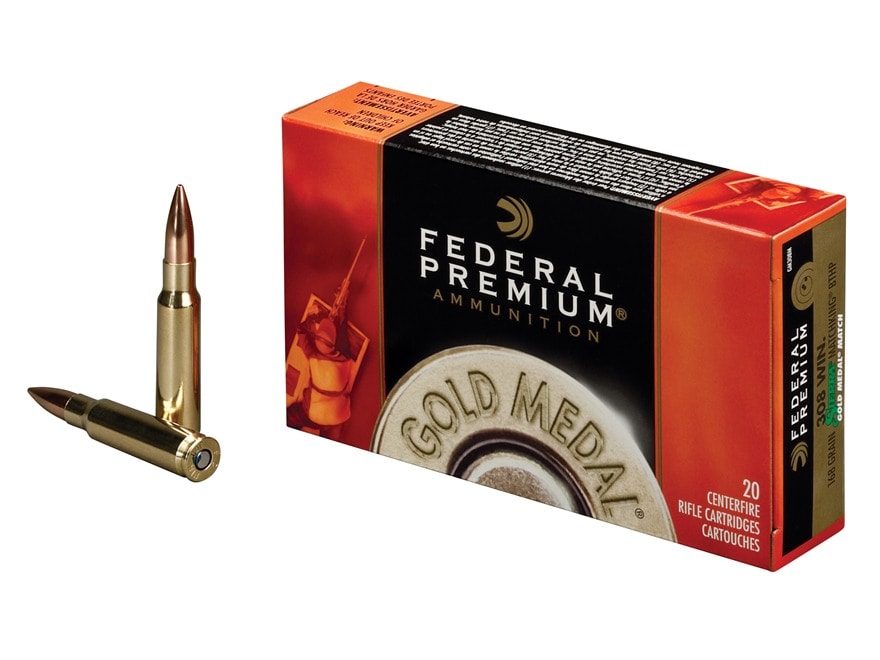 Can you see why we scoffed at the notion of an M1 Carbine "Sniper Rifle"?
We compare it to a .32-20 or .357 Magnum when fired from an 18 in. barrel. Again, it was sufficient for targets within 200 yards, but the round starts running out of gas too quickly to be effective beyond that. There's little that can be done to mitigate the round's physical limitations.
The rifle, however, is good to go. Most replica firearms never get everything 100% right, but Inland manufacturing nailed this one like Pontias Pilate. It's not surprising as they've been working their magic on other M1 Carbine variants, WW2 era shotguns and 1911s.
More on some of those to come.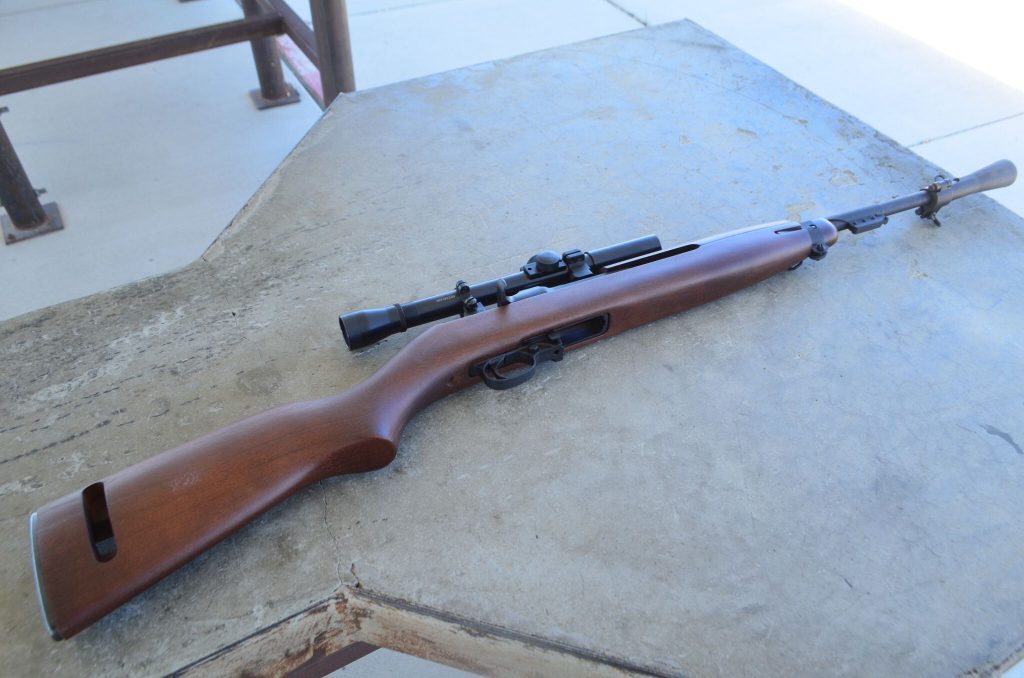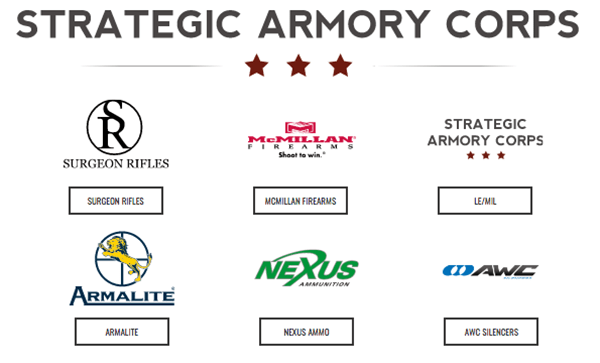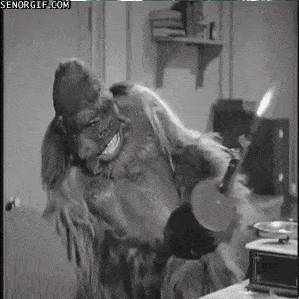 ---
---
Mad Duo, Breach-Bang& CLEAR!
Comms Plan
Primary: Subscribe to the Breach-Bang-Clear newsletter here; you can also support us on Patreon and find us on Pinterest.
Alternate: Join us on Facebook here or check us out on Instagram here.
Contingency: Exercise your inner perv with us on Tumblr here, follow us on Twitter here or connect on Google + here.
Emergency: Activate firefly, deploy green (or brown) star cluster, get your wank sock out of your ruck and stand by 'til we come get you.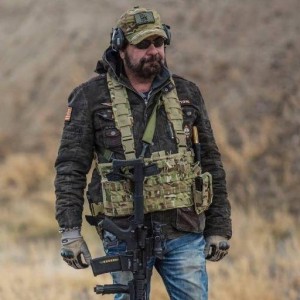 About the Author: Mike "the Mook" Searson is a veteran writer who began his career in firearms at the Camp Pendleton School for Destructive Boys at age 17. He has worked in the firearms industry his entire life, writing about guns and knives for numerous publications and consulting with the film industry on weapons while at the same time working as gunsmith and ballistician. Though seemingly a surly curmudgeon shy a few chromosomes at first meeting, Searson is actually far less of a dick and at least a little smarter than most of the Mad Duo's minions. He is rightfully considered to be not just good company, but actually fit for polite company as well (though he has never forgotten his roots as a rifleman trained to kill people and break things, and if you look closely you'll see his knuckles are still quite scabbed over from dragging the ground). You can learn more about him on his website or follow him on Twitter, @MikeSearson.