Heaven? No, Brownells
Big Joe Neuroth
Along Interstate 80 in Iowa there is a small, sleepy town called Grinnell. Most people pass exit 182 without batting an eye, gazing at the endless corn and bean fields that cover Iowa. But to those who have an interest in gunsmithing, firearms, reloading or anything in between, this is…well, it's heaven.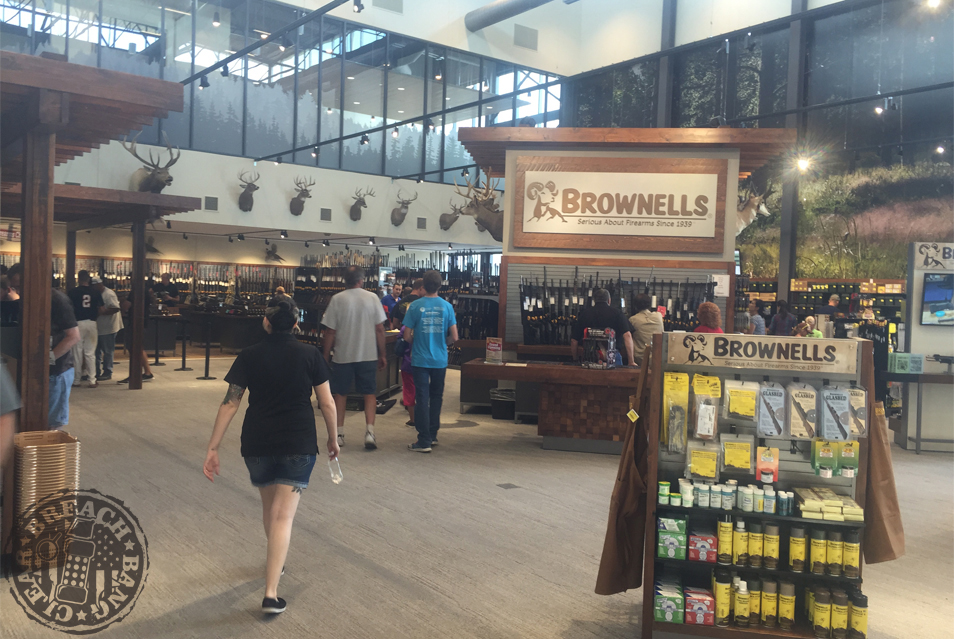 Last weekend, on 11 June 16, the Brownells retail store held its grand opening. Yes you heard correctly: Brownells now has a retail store and it's incredible. Before I even get to the retail store though, let me make sure you're spun up: you should already know that Brownells is the world's largest supplier of firearms accessories, gun parts, and gunsmithing tools. If you didn't, now you do. That isn't just a fancy tagline someone came up with to sound cool, they seriously have pretty much everything. They also carry rifles, handguns, shotguns, and suppressors.
On a quick side note, Brownells has an outstanding return policy. They have 100% forever returns on everything they sell.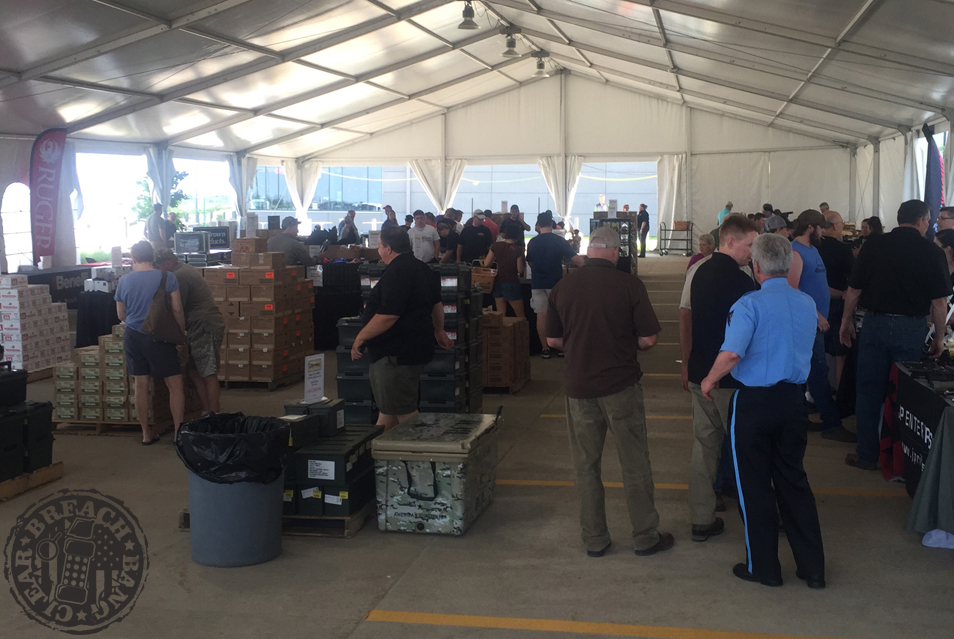 For the grand opening they had tables and representatives from companies that sell products through Brownells. It was great to see representatives from such companies as Bravo Company Manufacturing, Midwest Industries, Glock, Ed Brown, Wilson Combat, Apex Tactical Specialties, Sig Sauer, H&K, Leupold and many others have someone on the ground there.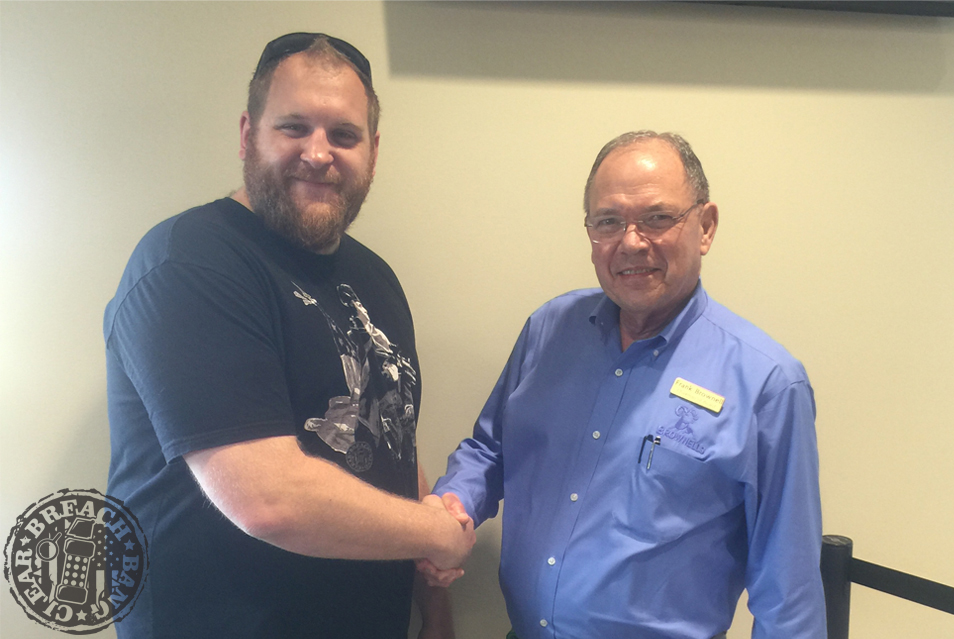 Now for something incredible…Lou Ferrigno was present to sign autographs and have pictures taken with. If you don't know who Lou Ferrigno is you can find info about him here, and beat yourself in the head with sock full of dimes. For the rest of you that are in the know, see what I did there?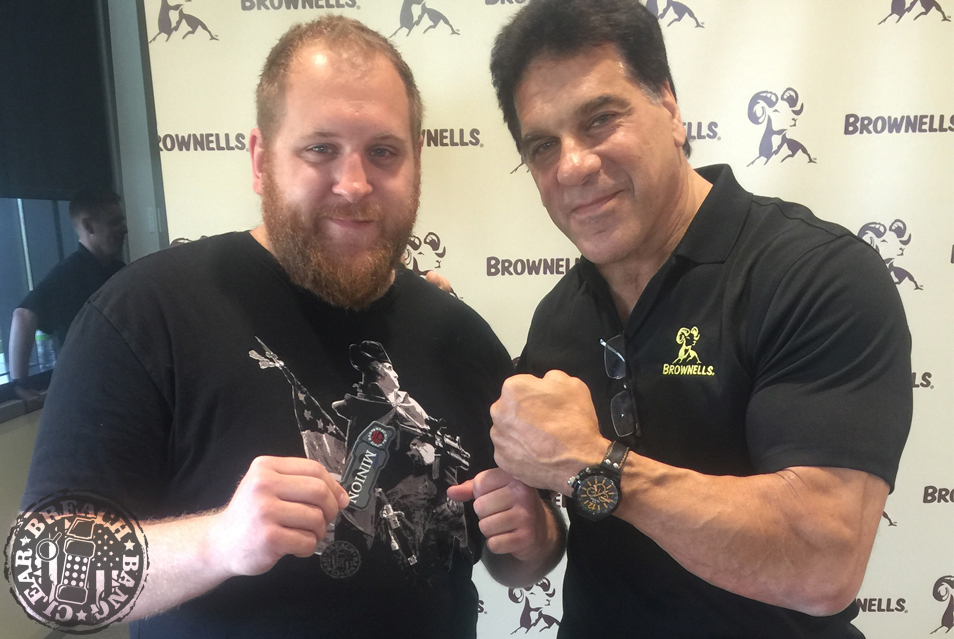 The store is well stocked with guns, ammo and tons of accessories. But here is the beauty of this place; if they don't have an item physically located inside the retail store, you just sit at one of their handy computers and find pretty much anything you could possible want. Someone from the warehouse pulls the items, and they're waiting for you at the register.
It's that easy.
For all of you haters that are like, "Why should I go to some dumb state in the middle of no where to buy gun stuff?" Well, you don't have to because you can order online. They have a pretty cool shipping program called Brownells Edge. You can find the details of that here. You pay $49.95 and get free shipping with annual membership.
I could go on and on about Brownells and their history, but I'll let you read about that for yourself. It's pretty interesting to see how far this company has come since 1939.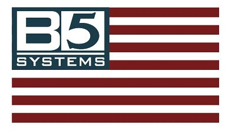 For all of you wondering why I am such a Brownells fan, check out the bios of Frank and Pete Brownell. You can find them here. You will see that they are both doing a lot of things to not only help the Second Amendment, but hunting and conservation as well.
– Big Joe – 
---
Mad Duo, Breach-Bang & CLEAR!
Comms Plan
Primary: Subscribe to our newsletter here, get the RSS feed and support us on Patreon right here.
Alternate: Join us on Facebook here or check us out on Instagram here.
Contingency: Exercise your inner perv with us on Tumblr here, follow us on Twitter here or connect on Google + here.
Emergency: Activate firefly, deploy green (or brown) star cluster, get your wank sock out of your ruck and stand by 'til we come get you.
About the Author: Big Joe Neuroth may look like a special live exhibit in the primate section of a traveling circus, but he's actually a surprisingly erudite and articulate LEO of many years service. A corn-fed Iowa native and former Border Patrol agent, Joseph's current job takes him all over the country and around the world in defense of Truth, Justice and the American Way. This has allowed him not just to deal with assorted malefactors from Nairobi to Panama, but also to have a wank on at least five continents. Joe enjoys training, teaching and catching bad guys almost as much as he likes bubble baths. He does not now nor has he ever spoken Japanese, but he does have a high regard for Akira Kurosawa and good sushi.