The renowned artist was born today in Brooklyn in 1928 — we're paying tribute to him all through February with Frank Frazetta Month. Breach Bang Clear
Frazetta Friday: Happy Birthday Sir!
News Desk
On this day in February, 1928, Brooklyn, New York greeted the arrival of Frank Frazetta. Frazetta, a motorcycle riding, cigarette smoking, paintbrush wielding damn genius, is an icon in the fantasy and science fiction world.
He began drawing for comic books at 16, worked for major comic book companies in the 50s. By the 60s he was painting covers for fantasy and science fiction novels, including the Conan sword and sorcery books then being brought back into the public eye by L. Sprague de Camp. He did an animated movie with Ralph Bakshi, was commissioned for work as varied as private commissions from Clint Eastwood to movie posters for Battlestar Galactica, and saw his paintings appear on the cover of albums such bands as Molly Hatchett and Nazareth.
As you may have gathered, many of us here are huge fans.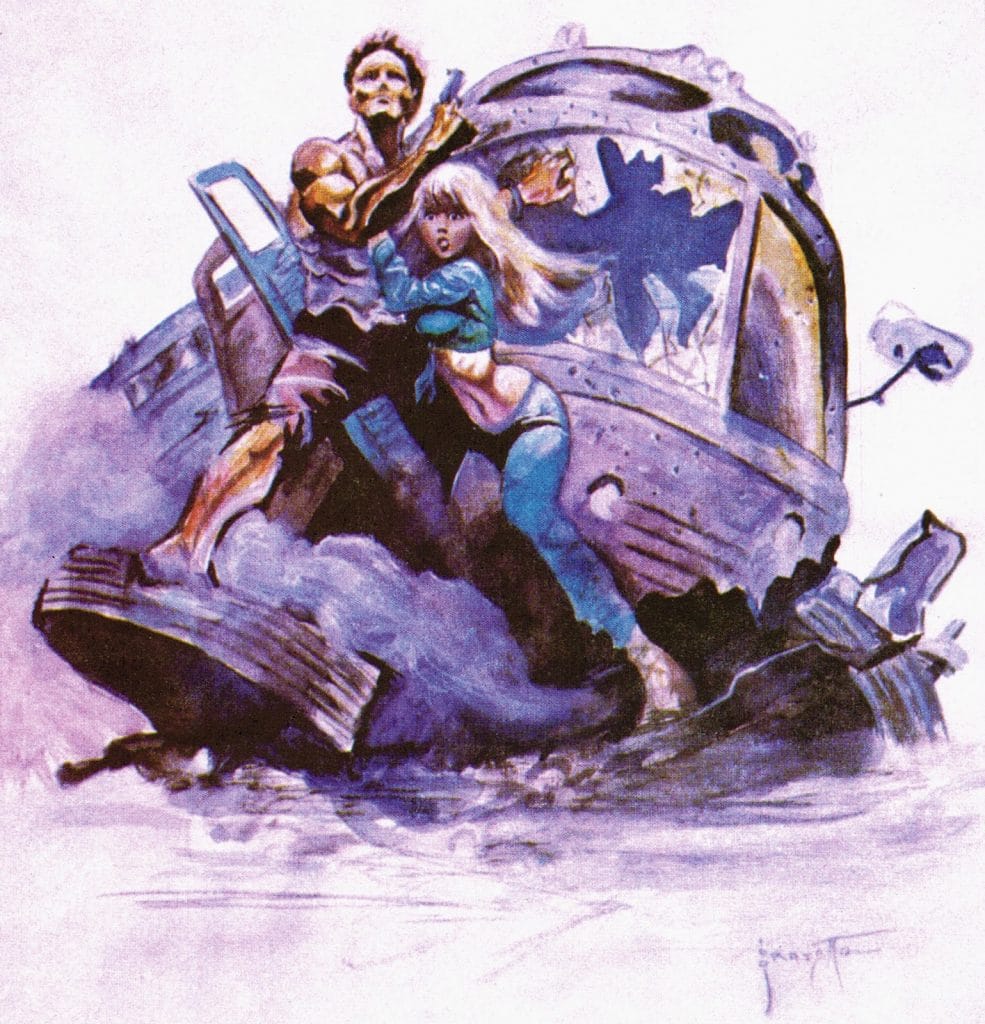 The 2018 Frazetta fantasy art calendar.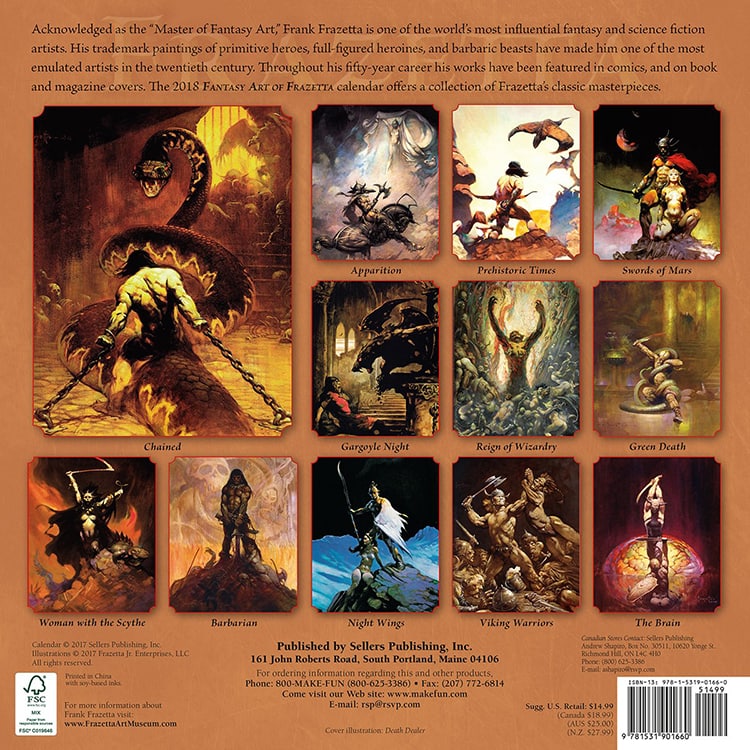 Paintings featured in the 2018 Frazetta calendar.
If you'd like to see some of Frazetta's work in person, check out the Frazetta Art Museum, in East Stroudsburg, PA. You can find it online at frazettamuseum.com. You can also connect with Frazetta's daughter and granddaughters on Facebook at /FrazettaGirls/, or via Instagram, @frazettagirls. Their website is FrazettaGirls.com.
Read every installment of Frazetta Friday right here: Breach-Bang-Clear Frazetta Friday.
If you wish to cite, syndicate, or curate our material, please be so kind as to read our Terms and Conditions.
---
From the News Desk…
Breach-Bang & CLEAR!
We're not comparing ourselves to these folks at all — hell, we'd be more qualified to join the Justice League. We're just saying these are people you should know.