F3 Tactical is conducting an online raffle to win a truly awesome prize – one of the rarest Multitaskers ever made. It's a limited edition Series 3 with glossy carbon fiber handles. You'd be hard-pressed to find one, and you'd have to work harder to find one the owner would give up (after all, only 3 were made). We'd heard all the money was going to a veteran-oriented charity, so we gave the shop a Skype video call to get the straight dope. Jimmy Hat, one of F3's owners (not the brains of the outfit) filled us in.
"We're donating all the raffle proceeds to the WSEG – Warrior Shoot Event Group," Jimmy told us, taking a break from shaving his back. "They do great things and we're proud to support them. They take wounded service members to the range to help them retain, or in some cases rediscover, their fighting spirit – not all ranges are handicapped accessible you know."
Rather than subject ourselves to the sight of him slathering his shoulders and dorsal pelt with huge handfuls of imported Musgo Real, we cut the video chat short; as a result you're going to have to research WSEG yourself, but we promise it's worth the time. You can find them on Facebook here . Their website is apparently down right now.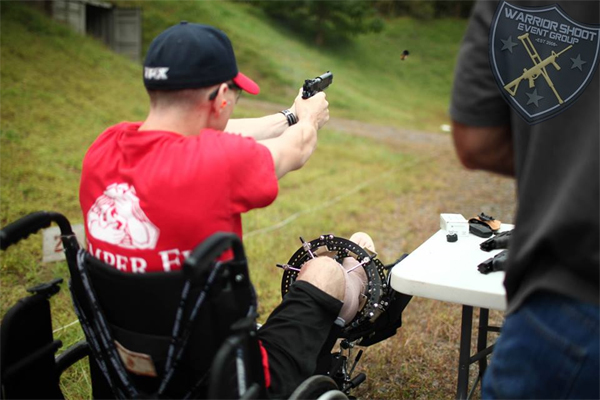 FYI, you learn more about the MultiTasker Series 3 here if you'd like; there's a review here.
Just so you don't think we're blowing smoke, here's a screenshot of the tickets we just purchased (you get a price break if you buy them in quantity).
Please buy a raffle ticket here: http://www.f3tac.com/donation-wseg-raffle-ticket/, and please share this post.Put it on your wall or tweet it or tumbl or facespace-interwebz it or whatever the hell it is you do. Thanks.
---
Declare for Morning Wood!
Come, stroll the awe-inspiring aisles of the Morningwood Bazaar.  Earn the right to wear our sigil and speak our words.
If you wish to cite, syndicate, or curate our material, or if you're wondering about our please be so kind as to read our Terms, Conditions, and Disclosures.
Take heed! We have advertisers, sponsors, and affiliate relationships with some of the companies you will be reading about (particularly, but not limited to, archival posts). If you purchase one of those items, we will get a small commission from the sale at no additional cost to you. A lot of work goes into Breach-Bang-Clear; by making your purchase through one of our portals you'll be supporting our work. This will help us buy beer, bullets, and barbecue, and we won't have to put pop-up ads and other such stupid shit into our articles to pay our expenses.