Report on the GEMTECH Tracker – A Can Specifically for Hunting
Gemtech Tracker: A Suppressor Made Specifically for HuntingMike the Mook
Photos by Chris Beaver
One of the most popular uses for a suppressor is hunting. You can shoot without earpro, hear your quarry, and when you take the shot, you won't deafen your hunting buddies or spook other animals away from the area. It's undeniably a win-win tool for hunters.
The number of states where you can legally hunt with a silencer attached to your rifle has been steadily increasing, until recently (really Congress, get off your asses and get this pro-firearm legislation passed already!). Thus, there is an increasing demand for suppressors designed specifically for a hunting rifle.
In response to this growing demand, GEMTECH (a member of JTF Awesome) recently offered a multi-caliber hunting solution they call the Tracker.
Designed for every .30 caliber (.308 Winchester, .30-06 Springfield, 30-30 Winchester, .300 Blackout) and smaller (7mm, 6.5, .243, etc.)  up to .300 Winchester Magnum, this is a direct-thread can in 5/8 in. x 24 in.
Weight is not an issue when screwing one of these 7 in. cans onto the barrel of your favorite hunting rifle. Because it's made of titanium and aluminum, it won't weigh you down on your deer camp trek — the Tracker dresses out at just a hair over eleven ounces.
More importantly, that light weight at the end of your barrel won't significantly change your point of impact. Most hunting rifles have skinny enough barrels that heavy add-ons can be a detriment to accuracy from the point of view of harmonics. It doesn't look to me that the Tracker will present such an issue.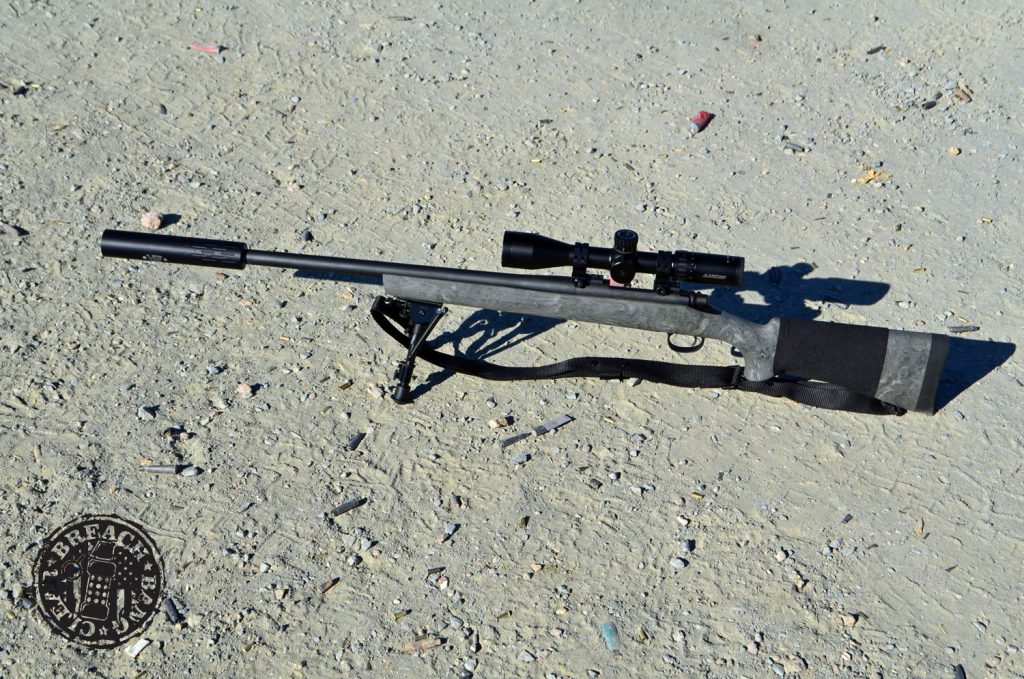 On the other hand, if you're thinking it might be something to let you take quiet mag dumps out of your .300 Blackout or .308 AR-type rifle, you might want to look for something else.
We wanted to lay hands on one of these cans quickly, so we dialed up the guys at Silencer Shop. They report that Form 3s are flowing fast and free these days, with approvals in surprisingly short time. This has been confirmed by other dealers as well. This is a Form 3 to a dealer not the Form 4 mind you. This is important because the faster your Form 3 is approved the faster the Form 4 is filed.
Not fifteen minutes after this phone call we heard from Mike Klos of American Manufacturing, who told us his Form 3 for a new silencer was approved in under an hour. So it's not just Silencer Shop's high volume of transfers allowing for quick Form 3 approvals, this is happening for everybody!
Cue Mike the Mook's happy dance.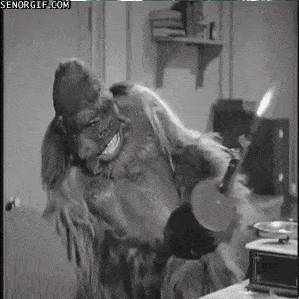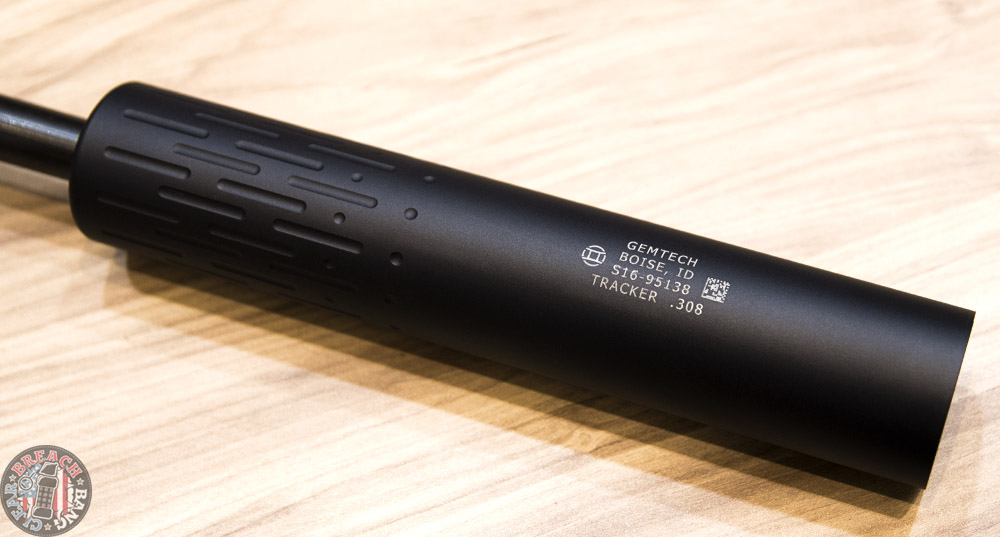 At the range we mounted the Tracker on a Remington Model 700 with a threaded barrel at a 100 yard target. Yeah, not exactly "long range," but when our public shooting lands were given away to a corrupt nation, we were forced to use a public range. We've recently shot this exact rifle at the same distance unsuppressed.
Decibel reduction was about 28 dB, metering the same as an unsuppressed subsonic .22 lr round. Most importantly was that at this range, we noticed no shift in POI. We came to find out later that this silencer was actually designed as a military sniper rifle suppressor, and think it would serve well on a long range bolt-action precision rifle. You can run it on a semi-auto but must allow it to cool after about ten rounds.
GEMTECH does warn that use of a mirage cover with the Tracker will void the factory warranty. This is because these types of covers can trap the heat and damage the suppressor. They also offer the Tracker in Real-tree Camouflage if that's a concern.
There was a time when we were obsessed with using a silencer for as many different hosts as we could. Those days are in the past, as we find certain cans perform differently with individual hosts.
The Tracker seems to perform best on a dedicated bolt or lever action rifle.
Caliber.300 WIN MAGSound Reduction27 dB (At the shooter)Diameter1.5″Length7.9″Weight In Units11.3 oz.Mount5/8-24 (2A) Thread MountMaterialAluminumFull Auto RatedNoFinishHard Coat Black Anodize
---
…
Vortex scopes, red dots, rangefinders, binos…buy 'em or not, but if you're gonna, do it via one of our links.

Find Vortex Optics at PSA (Palmetto State Armory).

Find Vortex Optics at Primary Arms.

Find Vortex Optics at Rainier Arms.

Find Vortex Optics at Weapon Outfitters.

Vortex Optics: they're on Amazon.
Find Vortex Optics at Brownells.com.

Vortex Optics: believe it or not, they're online at Wal-Mart.

⚠️ Some hyperlinks in this article may contain affiliate links. If you use them to make a purchase, we will receive a small commission at no additional cost to you. It's just one way to Back the Bang. #backthebang