GEMTECH's Accurate Internally Suppressed Rifle – the Integra ISR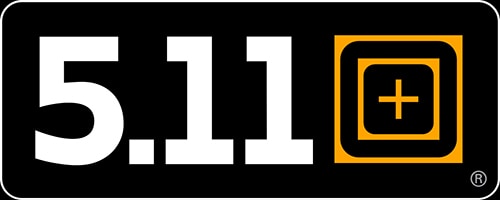 GEMTECH's Accurate Internally Suppressed Rifle – the Integra ISR
Mike Searson
The ISR (Integrally Suppressed Rifle) and the carbines in that family have always been popular. Why? They make for a great savings on overall length of the long gun. The obvious advantage here is that your rifle is easier to wield and maneuver with a 16″ suppressed barrel as opposed to a 16″ barrel plus an additional four to nine inches of can threaded onto the end. The obvious solution here is to mount the silencer on a shorter barrel, but that means another $200 tax stamp to Uncle Sugar for a short barreled rifle on the ubiquitous "two-stamp gun."
I don't know about you guys, but as much as I love NFA items, I hate paying taxes. So, one less tax stamp always sounds good to me.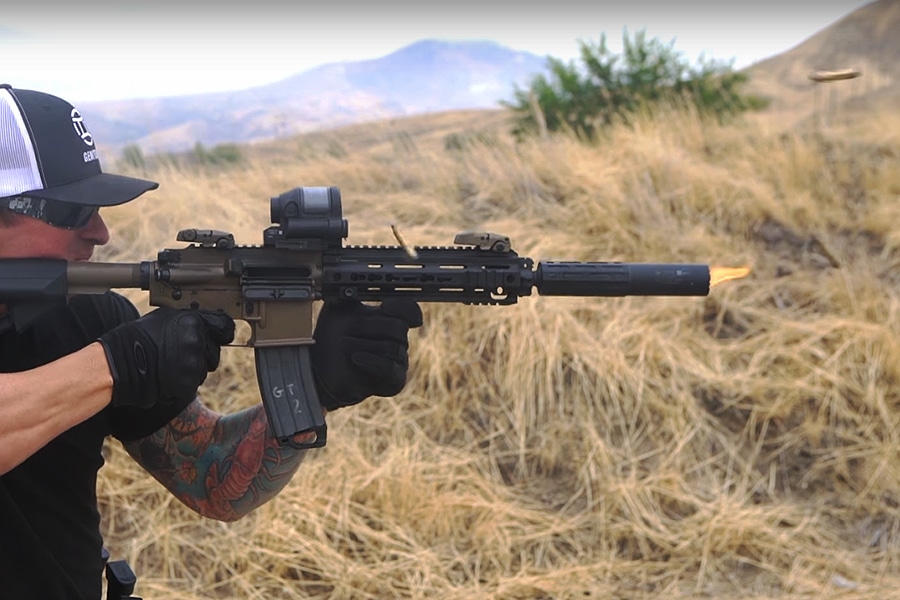 We reached out to SilencerShop.com for a Gemtech Integra. In case you haven't been paying attention, the guys at Silencer Shop have been making the acquisition of NFA items much easier for the rest of us, most recently by developing barcodes for Form 4s that make the NFA Application process much faster.
All the information contained on a Form 4 is embedded into a barcode on the first page. This ground-breaking setup allows ATF staff to simply scan this barcode, which instantly populates the appropriate fields of the ATF database. By utilizing these barcoded forms, the ATF data entry personnel will no longer need to manually type tedious information into their system. A quick scan turns what would have taken a half an hour into mere seconds, and then they're on to the next form. This new approval system will benefit both the consumer and dealer by decreasing wait times as well as error rates.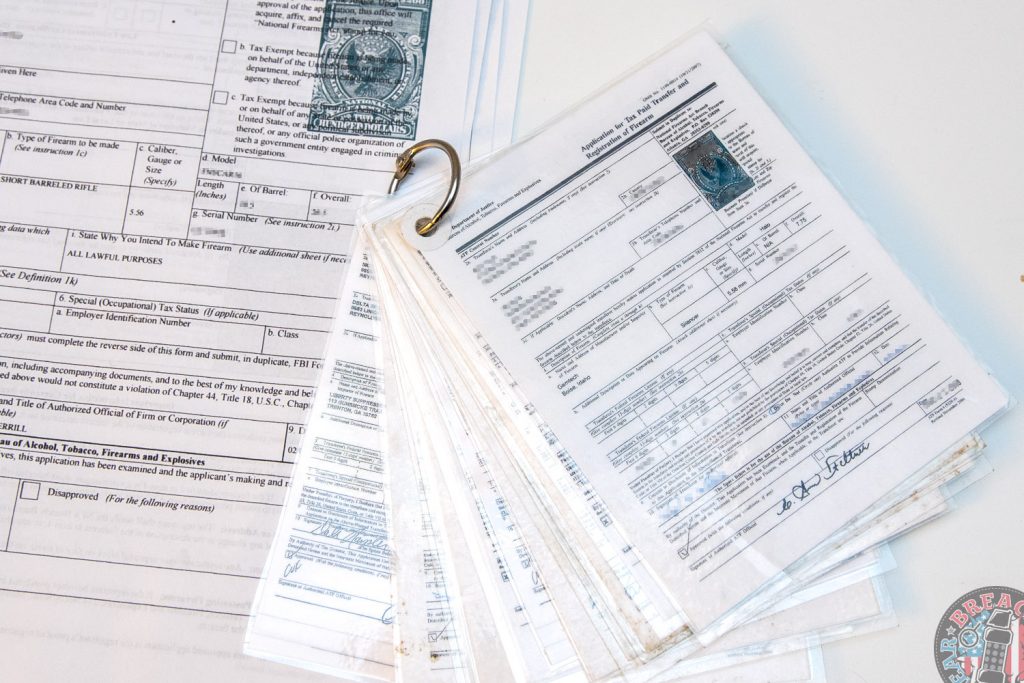 But now on to the Integra. Built by GEMTECH from the ground up, the Integra is an integrally-suppressed upper receiver. The baffle stack is a titanium mono-core that can be removed as a single unit for cleaning by inserting a 3/8″ socket wrench on the front end cap.
Remember boys and girls: Righty tighty, lefty loosey.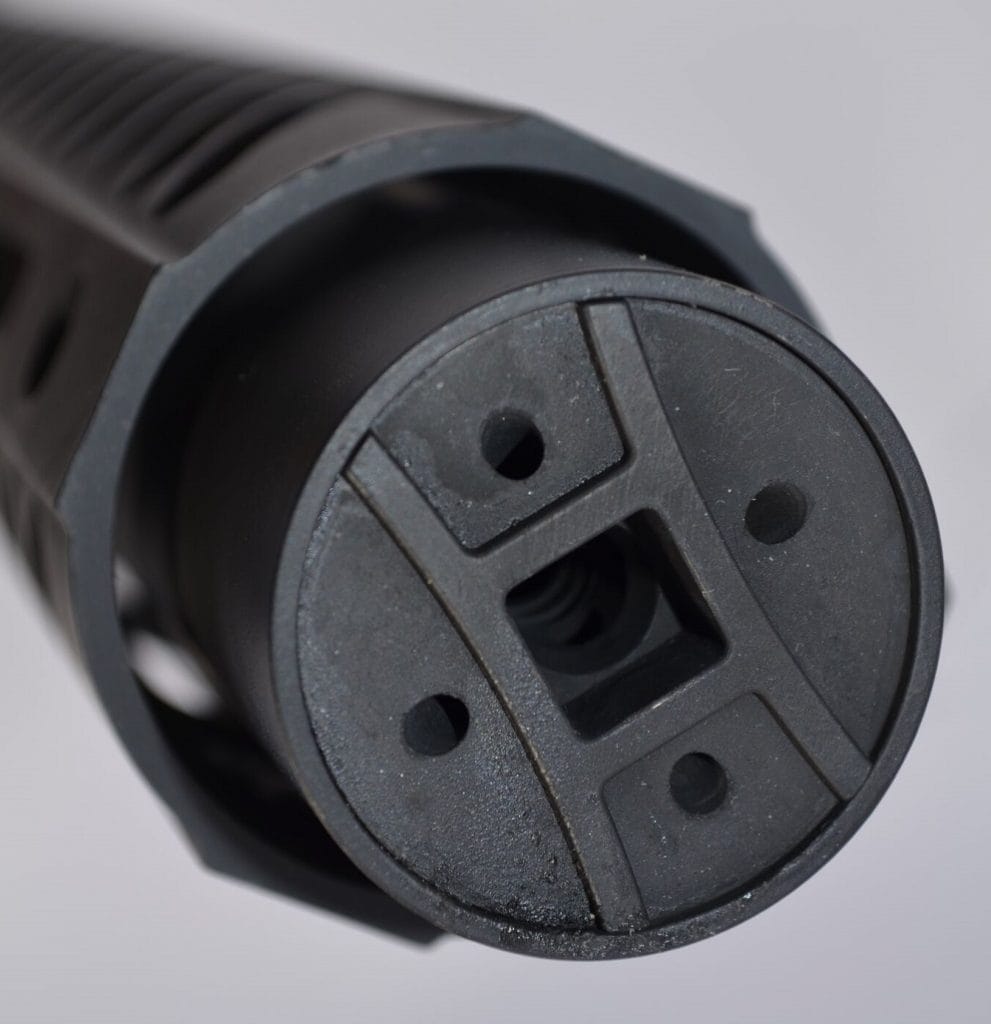 The outer tube and the rifle's gas block, like the monocore, are made from titanium. The rail is built by Seekins precision and the end result is an accurate, lightweight and reliable suppressed upper that meters at about 130 Db.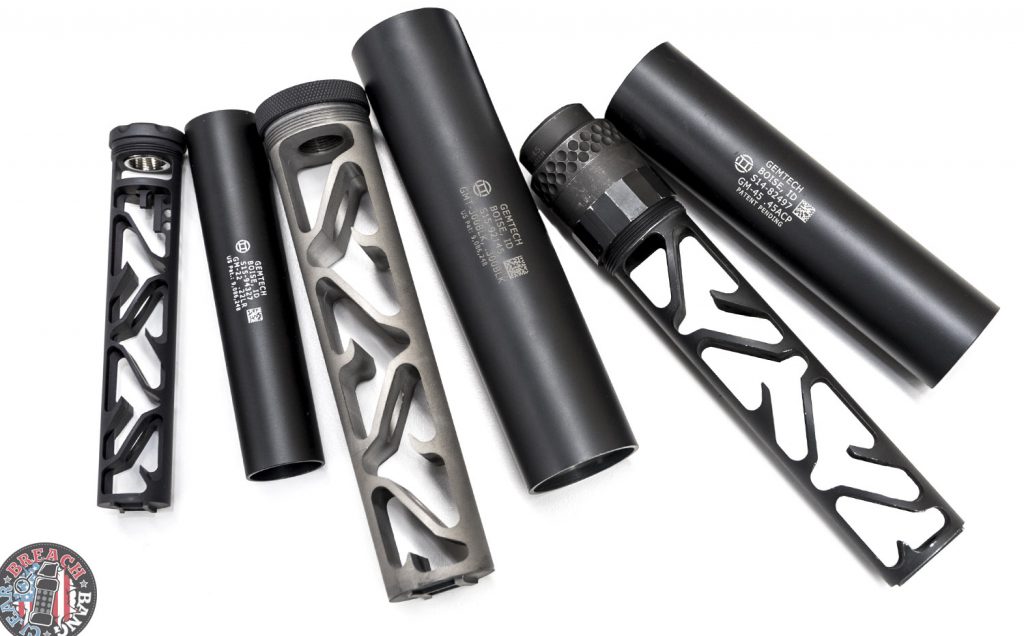 Barrel length is 10.5″ with the silencer permanently attached. They probably could have made it even quieter by opting for an 11.5″ or 12.5″ barrel, but we think the goal here was to minimize the length with respect to the can.
Bolt and carrier are  included, but you can opt for one of GEMTECH's suppressed bolt carriers in this case that allows you to shut off any extra gas.
Running it side by side against a few external thread-on suppressors, even when they metered about the same, the GEMTECH Integra still sounded quieter. It could be build-quality optimization or just the complete use of titanium components. Whatever they're doing with regards to building the Integra though, it seems to really be working.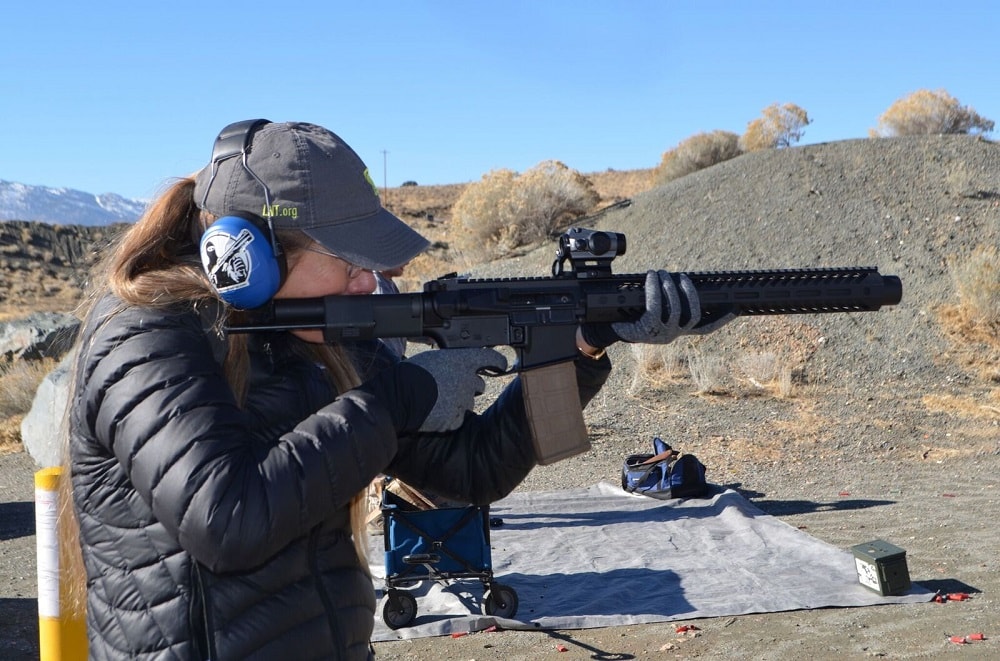 The Integra was a hit at the range when topped with a SIG Romeo 5. From people who had never fired a suppressed rifle to the staff from Mesa Tactical, nobody could get over how quiet it was — until they asked for the price.
If there is any big downside to an integral suppressor, it's the cost.
As there is an actual firearm (or upper receiver in this case) involved in the build, you can add this to the total price of the firearm to the cost of the suppressor. Silencer Shop sells the GEMTECH Integra for close to $2000 plus the tax stamp.
If you are looking for frugality in the NFA/ISR world, you picked the wrong hobby. You can pick up at least two or three effective thread-on rifle cans for close to the Integra's price. Then add the costs of the tax stamps.
You probably see where I'm going with this.
Factoring in all the costs and materials, we still think this is an excellent option for folks looking to avoid a two-stamp gun. I'd rather see that $200 go to Silencer Shop or GEMTECH than into federal coffers, but that's just me.
Caliber Rating.300 BLK, 5.56mm (.223)ColorBlackFull-Auto RatedFull-Auto RatedManufacturerGemtechBuild Material7075 T6 Aluminum, TitaniumSpecifications
Overall Barrel Length (includes permanent suppressor): 16.1″
Overall Length of Upper (includes upper receiver): 23.5″
5.11 Tactical (@511tactical) is a member of JTF Awesome.

[arrow_feed id='50418′]
---
---
If you wish to share or repost, please so kind as to follow our terms and conditions.
Mad Duo, Breach-Bang& CLEAR!
Comms Plan
Primary: Subscribe to the Breach-Bang-Clear newsletter here; you can also support us on Patreon and find us on Pinterest.
Alternate: Join us on Facebook here or check us out on Instagram here.
Contingency: Exercise your inner perv with us on Tumblr here, follow us on Twitter here or connect on Google + here.
Emergency: Activate firefly, deploy green (or brown) star cluster, get your wank sock out of your ruck and stand by 'til we come get you.
T&C: All original material published by Breach-Bang-Clear is the copywritten property of Breach-Bang-Clear, Inc. If you wish to repost, republish, or otherwise share our content, feel free to reproduce an extract of up to 225 words and one complete, unaltered image, preceded by attribution crediting the source and author's name, to include a link to the Breach-Bang-Clear home page, with a link back to the full article on our website, BreachBangClear.com. You do not require our permission to do this. Please do not reproduce our content in its entirety without contacting us first. We do allow full syndication on a case by case basis (credited, and posted with a canonical link, as is common practice and in good form) but only when mutually agreed upon beforehand. If you wish to reproduce a complete article, please contact us for permission to publish first.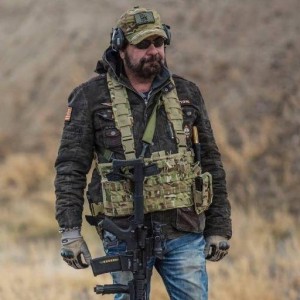 About the Author: Mike "the Mook" Searson is a veteran writer who began his career in firearms at the Camp Pendleton School for Destructive Boys at age 17. He has worked in the firearms industry his entire life, writing about guns and knives for numerous publications and consulting with the film industry on weapons while at the same time working as gunsmith and ballistician. Though seemingly a surly curmudgeon shy a few chromosomes at first meeting, Searson is actually far less of a dick and at least a little smarter than most of the Mad Duo's minions. He is rightfully considered to be not just good company, but actually fit for polite company as well (though he has never forgotten his roots as a rifleman trained to kill people and break things, and if you look closely you'll see his knuckles are still quite scabbed over from dragging the ground). You can learn more about him on his website or follow him on Twitter, @MikeSearson.