Five Vital Things You Must Have In The Field

Five Vital Things You Must Have In The Field
Here are five vital things you should have with you in the field.
1.
2.
3.
4.
5.
You'll notice those are blank. That's because we're looking for some input from you guys.
One of our crew is headed to a remote island location on a security contract to assist and protect recovery employees (and assets) for a large corporation. They will be likely be running off generators and living in field conditions in 2 week cycles.
Now, she is salty enough when it comes to gunhandling – she's a member of a tactical unit, is assigned to a violent crimes task force in an extremely violent area, and knows how to handle herself. However, this sort of thing isn't really something she has a lot of experience in (she's a LEO, not former military, limited experience camping and backpacking).
Space is limited, as is weight. The list below is the equipment loadout they instructed her to bring. What would you recommend adding to this list?
• Pistol w/ 3 mags & necessary cleaning equipment & 100rds Ammunition
• 1 x Tactical Holster and 1 x Concealment Holster w/ Magazine Pouches
• Rifle Plate Body Armor w/ Plate Carrier
• 2 x Sunglasses & 2 x Clear Eye-Protection
• Sonic Ear Protection & Ear Plugs
• 5 x Field Shirts (specific colors) & 2 xCombat Shirts
• 3 x Tactical Pants (specific colors)
• 2 x Boots/ Trail Shoes
• Individual First Aid Kit (IFAK)/ Medical Blowout Bag/ Necessary Medications
• Necessary Personal Hygiene Items (toiletries, baby wipes, foot powder, etc.)
So, as you can see, a basic list there. We'd begin by adding extra mags, a good knife, a multi-tool, a couple dozen protein bars, and a backpacker's solar charger with the appropriate "plumbing" to connect with whatever devices she has with her.
What else?
Go.
BUT FIRST – click the image below for us. It's not a rickroll or anything like that. This time.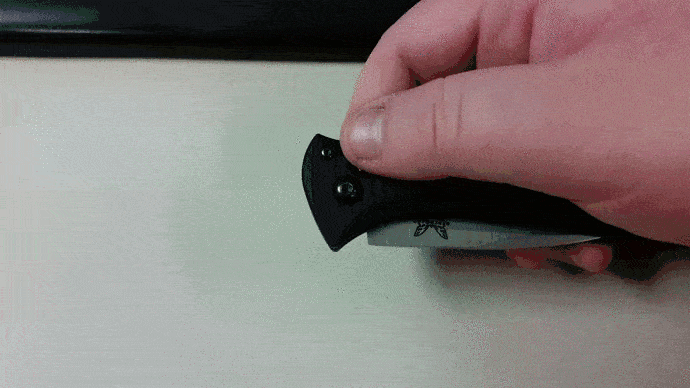 ---
---
If you wish to share or repost, please so kind as to follow our terms and conditions.
Mad Duo, Breach-Bang& CLEAR!
Comms Plan
Primary: Subscribe to the Breach-Bang-Clear newsletter here; you can also support us on Patreon and find us on Pinterest.
Alternate: Join us on Facebook here or check us out on Instagram here.
Contingency: Exercise your inner perv with us on Tumblr here, follow us on Twitter here or connect on Google + here.
Emergency: Activate firefly, deploy green (or brown) star cluster, get your wank sock out of your ruck and stand by 'til we come get you.
T&C: All original material published by Breach-Bang-Clear is the copywritten property of Breach-Bang-Clear, Inc. If you wish to repost, republish, or otherwise share our content, feel free to reproduce an extract of up to 225 words and one complete, unaltered image, preceded by attribution crediting the source and author's name, to include a link to the Breach-Bang-Clear home page, with a link back to the full article on our website, BreachBangClear.com. You do not require our permission to do this. Please do not reproduce our content in its entirety without contacting us first. We do allow full syndication on a case by case basis (credited, and posted with a canonical link, as is common practice and in good form) but only when mutually agreed upon beforehand. If you wish to reproduce a complete article, please contact us for permission to publish first.