Firearms Realism and Pop Culture

In today's op-ed, one of our minions admits to watching Sharknado. His appreciation for that quality of artistry goes a long way in explaining his writing, and the baldness of the editors. What movies do you think have the best gun play? Let us know in the comments below Mad Duo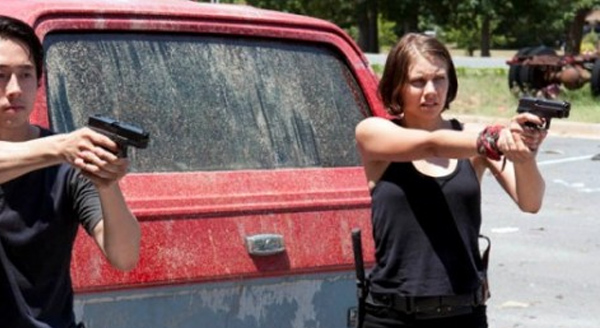 Firearms Realism and Pop Culture
by Dave Merrill
Yesterday, this picture was posted on the BreachBangClear Instagram
I know I'm not alone in finding terrible gun handling in TV and movies distracting at times. In order to save my marriage, I've mostly kept to eye rolling with the occasional grunt whenever I see something incredibly stupid.
Even though I fully understand that I am not, in fact watching a documentary when is zombie or dinosaur or Sharknado movie is on, if something is egregious enough it can pull me right out of the movie. With any fictional medium you may need some suspension of disbelief, but unless it's kitschy (either intentional or unintentional) it isn't helping anyone. It's one thing if it's an unapologetic action movie and another entirely if it's meant to be taken at least semi-seriously.
Gun or military people are far from the only ones that are bothered by inaccuracy. My father, who has spent more years working in Emergency Rooms than I am alive, has never been able to stomach the hospital drama genre. Like me, he has learned to shut his mouth most of the time for the sanity of my mother.
Some guys who provide guns and training for production companies provided some insight. What most directors want is something that fits the aesthetic they desire, rather than exactitude. A gun or optic that obscures the main character's face isn't as often used. Ever wonder why you see so many C-More optics in movies? That's the reason.
The same applies to gear. I can't tell you how many police dramas I've seen where the lead character participates in an entry while wearing just a vest, while everyone around him or her is in full kit– helmet, goggles, and all. Main characters are also far more likely to use pistols. A pistol can be tucked away out of the scene easily, and we still associate pistols with leadership. Directors layer all sorts of inappropriate clicking and other noises whenever a gun is picked up to cue the audience. Slides are racked and hammers are cocked and safeties snapped to increase emphasis and drama, reality be damned. You're more likely to see proper weapons and handling in bigger budget productions because more time and care can be taken. Some productions will send their actors to shooting schools for the sake of realism. It's not just a matter of hiring someone who knows what they're talking about it. Advisors usually have to be union members or union approved, and everything that entails.
For your average SyFy channel made-for-TV-movie it's, "what do we have in the back?"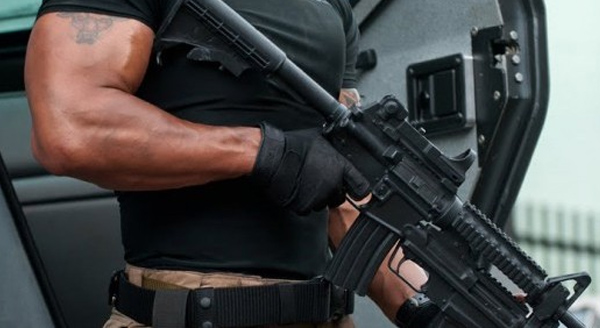 Occasionally you'll see poor handling on purpose, to establish the relative incompetence or ignorance of a character. Shutter Island comes immediately to mind. During the Instagram discussion about The Walking Dead, one of the points brought up was that these are not gun people, and there are no instructors during the apocalypse. Okay, I could probably concede that point if it weren't for the constant fast head shots, even with rifles without rear sights.
But when they get it right…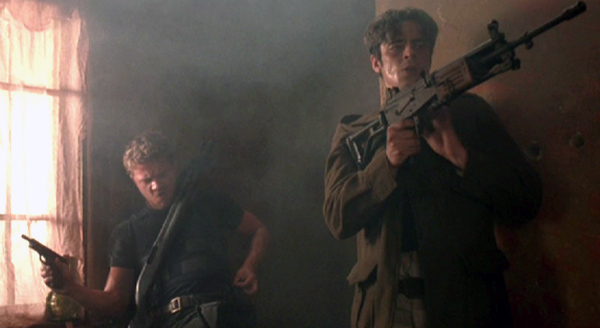 The Broken Windows Theory applies to suspension of disbelief too. For those unacquainted, the Broken Windows Theory (per, of course, Wikipedia) is:
"…is a criminological theory of the norm-setting and signaling effect of urban disorder and vandalism on additional crime and anti-social behavior. The theory states that maintaining and monitoring urban environments to prevent small crimes such as vandalism, public drinking and toll-jumping helps to create an atmosphere of order and lawfulness, thereby preventing more serious crimes from happening"
Or in the context of this discussion: if you focus on realism for the small stuff, I'm much more likely to believe that giant space alien robots are invading. At least during the couple hours I'm watching.

When directors 'get it', it makes the show or movie all the better. Shooting scenes from, The Way of the Gun have actually been used as demonstrations of communication during fire and maneuver. Do you know a gun person who doesn't love the movie Heat? I don't. Handling by itself won't make a bad movie good, nor give someone with the acting skills of a stone some character, but it does enhance the experience.
Admittedly, we've come a long way from never-ending magazines and accurate hip fire in movies–or maybe I'm just not watching terrible action movies anymore.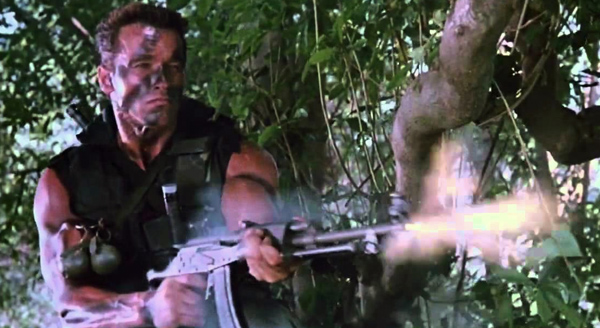 -DFM
---
Mad Duo, Breach-Bang& CLEAR!
Comms Plan
Primary: Subscribe to our newsletter here, get the RSS feed and support us on Patreon right here.
Alternate: Join us on Facebook here or check us out on Instagram here.
Contingency: Exercise your inner perv with us on Tumblr here, follow us on Twitter here or connect on Google + here.
Emergency: Activate firefly, deploy green (or brown) star cluster, get your wank sock out of your ruck and stand by 'til we come get you.
About the Author: A combat veteran of the United States Marine Corps, Dave "Mad Duo Merrill" is a former urban warfare and foreign weapons instructor for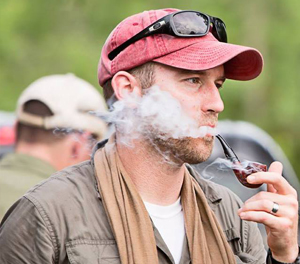 Coalition fighting men. An occasional competitive shooter, he has a strange Kalashnikov fetish the rest of the minions try to ignore. Merrill, who has superb taste in hats, has been published in a number of places, the most awesome of which is, of course, here at Breach-Bang-Clear. He loves tacos, is kind of a dick and married way, way above his pay grade. You can contact him at Merrill(at)BreachBangClear.com and follow him on Instagram here (@dave_fm).