WTW: Bohunk Bond Clone – the FÉG SMC-380

WTW: Bohunk Bond Clone – the FÉG SMC-380
Mike Searson
It's rare that a "clone" of a particular firearm ever exceeds the original in terms of quality. Sometimes they get close enough to match it, but that's rare.
However, we found a clone by FÉG which may be the exception that makes the rule with regard to the Walther PP/PPK series.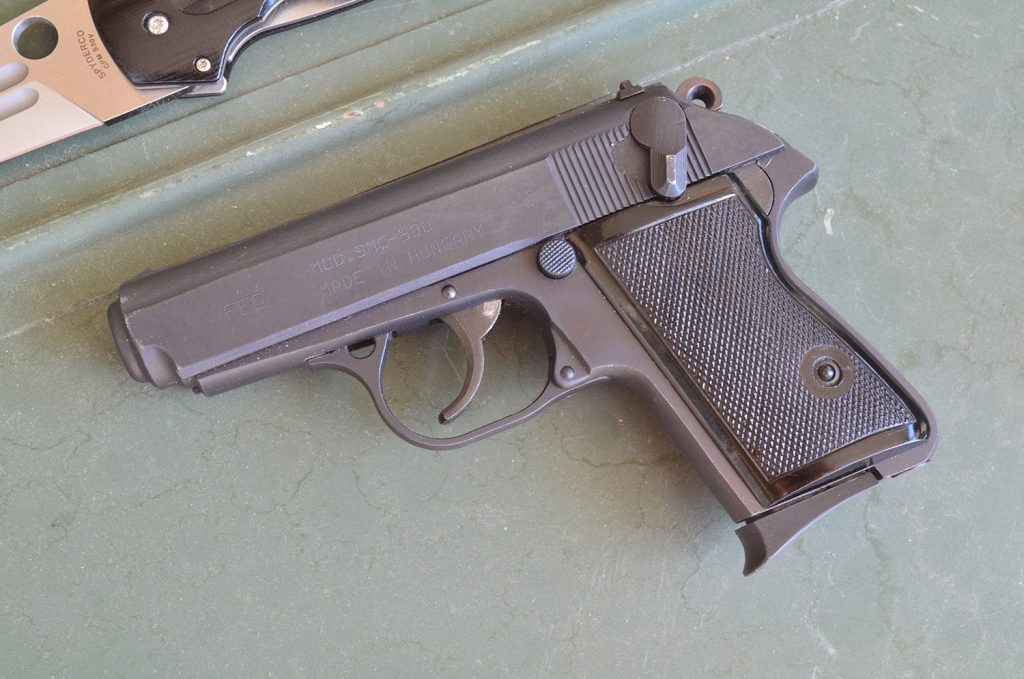 FÉG (Fegyver- és Gépgyár, "Arms and Machine Factory") refers to the Hungarian company Fegyver- és Gépgyártó Részvénytársaság (Arms and Machine Manufacturing Company), which was founded on 24 February 1891 in Csepel (now Budapest). They primarily made arms for the Hungarian military, but the fall of the Iron Curtain allowed them to open up and export civilian arms to the United States, Canada and a few other countries hungry for inexpensive handguns.
The pistol in question is the SMC-380.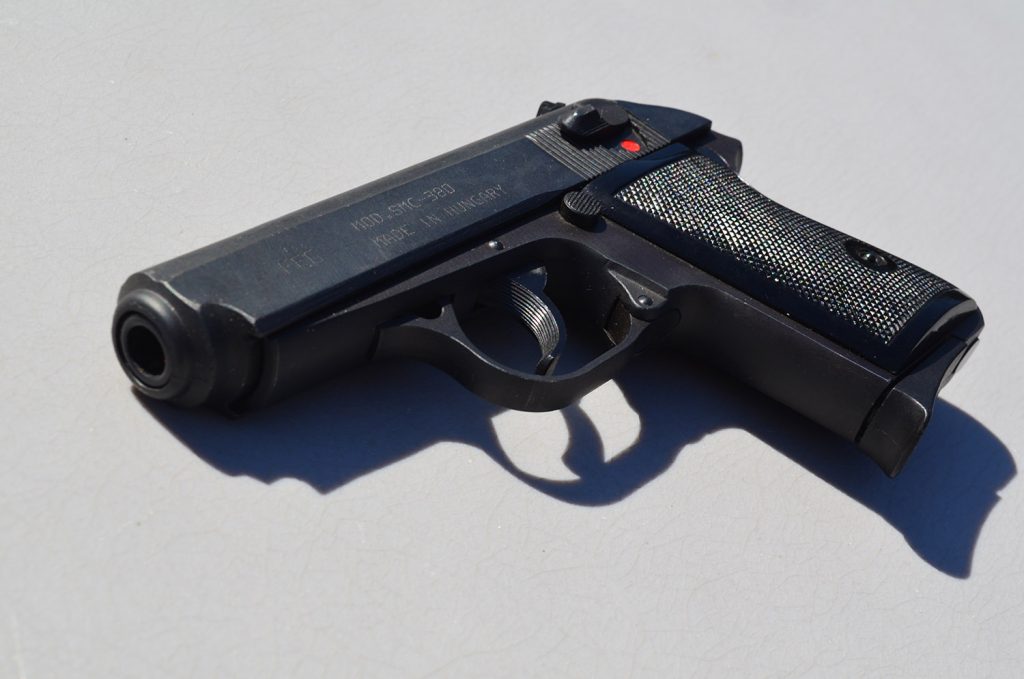 This handgun is the smallest pistol ever imported legally into the U.S., at least since the passage of the Gun Control Act of 1968. GCA-68 states a handgun cannot be imported if it is less than 4″ in height (among other criteria); the SMC-380 is approximately 4.1 in. tall. However it did hit on a few other points, so to meet the importation criteria it had to be imported with a target-style left grip panel which widened the pistol from 1.1″ in. to 1.3″. A thinner, flatter left grip panel was available as an aftermarket accessory and was completely legal to install after it landed in the US.
It was a true importable clone of the Walther PPK. But waitaminnit….we said it was superior to the original Walther. You're likely dubious.
We honestly believe it is. Not so much because of its improvement over the Walther PPK/S (which is really just a Walther PPK slide and barrel mounted on a Walther PP frame), and definitely not for its rough phosphate finish (especially when compared to Walther's masterpieces). It's a better pistol because it's a far better shooter that packs less felt recoil.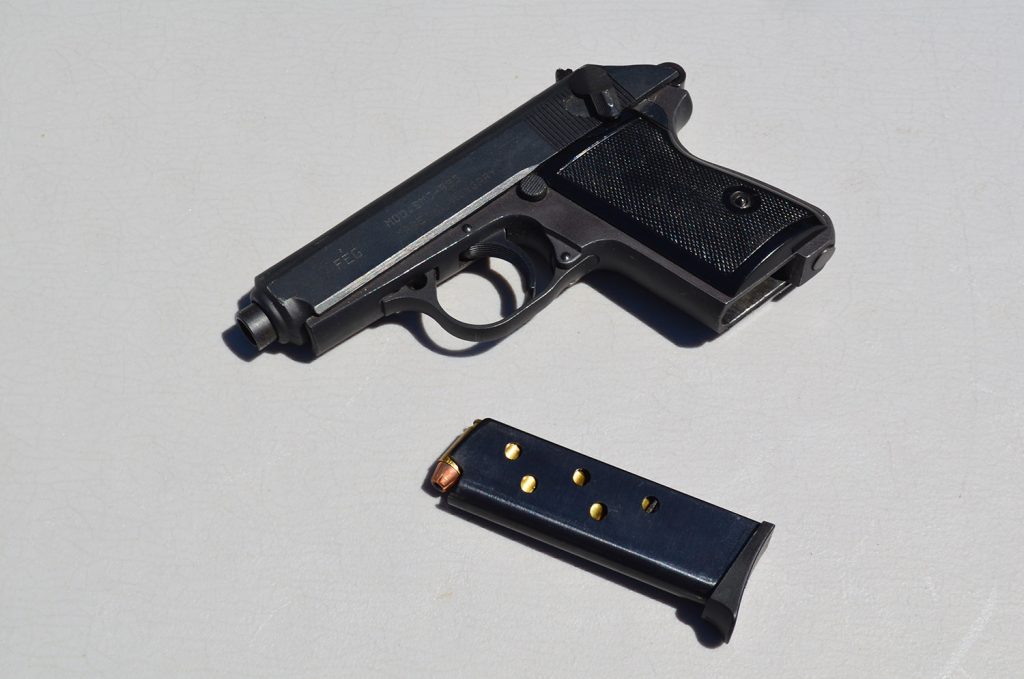 Part of the reason for this is that the frame is an alloy composed of aluminum and titanium. The Hungarian pistols seem to be more accurate and reliable than the Walthers as well. So much so that FÉG was subcontracted by Walther at one time to produce PPKs designated as the PPK/E. Unfortunately, the German manufacturer could never get past the Hungarian idea of how a finished pistol should look.
Most shooters pick up a PPK or PPK/S for one reason only: They want to either think they're James Bond, or at least have his babies.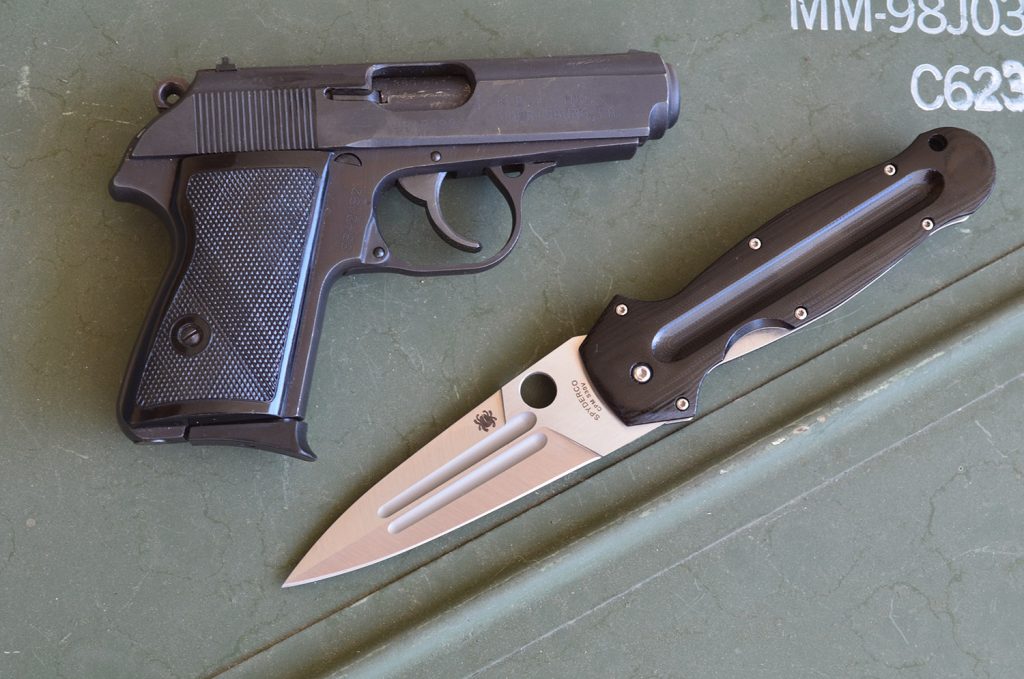 There are a few variants of the SMC-380. The most common is the SMC-918, which is chambered in 9×18 Makarov. This is followed by the rimfire version dubbed the SMC-22 and finally the unicornish SMC-32 in .32 ACP. Unfortunately it's the kind of gun that most of your buddies have never heard of, and the low price tag makes people think it's a pile of crap. Which is a shame.
Finish issues aside — it only looks sloppy — how does a Walther clone more accurate and reliable than the original with a titanium alloy frame sound? We thought so too. We're now on our second one, with the only change being the left grip panel.
Sometimes the original can be improved upon.
Enjoy this article?
Read more history of the Walther PPK. 
GEMTECH is a member of JTF Awesome.

---
---
Mad Duo, Breach-Bang& CLEAR!
Comms Plan
Primary: Subscribe to the Breach-Bang-Clear newsletter here; you can also support us on Patreon and find us on Pinterest.
Alternate: Join us on Facebook here or check us out on Instagram here.
Contingency: Exercise your inner perv with us on Tumblr here, follow us on Twitter here or connect on Google + here.
Emergency: Activate firefly, deploy green (or brown) star cluster, get your wank sock out of your ruck and stand by 'til we come get you.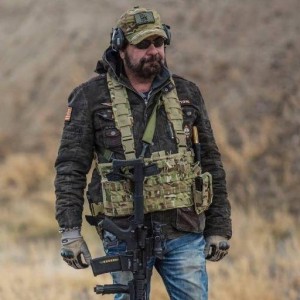 About the Author: Mike "the Mook" Searson is a veteran writer who began his career in firearms at the Camp Pendleton School for Destructive Boys at age 17. He has worked in the firearms industry his entire life, writing about guns and knives for numerous publications and consulting with the film industry on weapons while at the same time working as gunsmith and ballistician. Though seemingly a surly curmudgeon shy a few chromosomes at first meeting, Searson is actually far less of a dick and at least a little smarter than most of the Mad Duo's minions. He is rightfully considered to be not just good company, but actually fit for polite company as well (though he has never forgotten his roots as a rifleman trained to kill people and break things, and if you look closely you'll see his knuckles are still quite scabbed over from dragging the ground). You can learn more about him on his website or follow him on Twitter, @MikeSearson.