Light in the Rain: Exotac titanLIGHT
Light in the Rain: Exotac titanLight
Mad Duo
A waterproof lighter is, to our minds, a Good Thing, not least because it's airtight. The recently releasted titanLIGHT from Exotac is just such a fire-starter and it was top pick in the lighter category in Issue 23 of OFFGRID Magazine.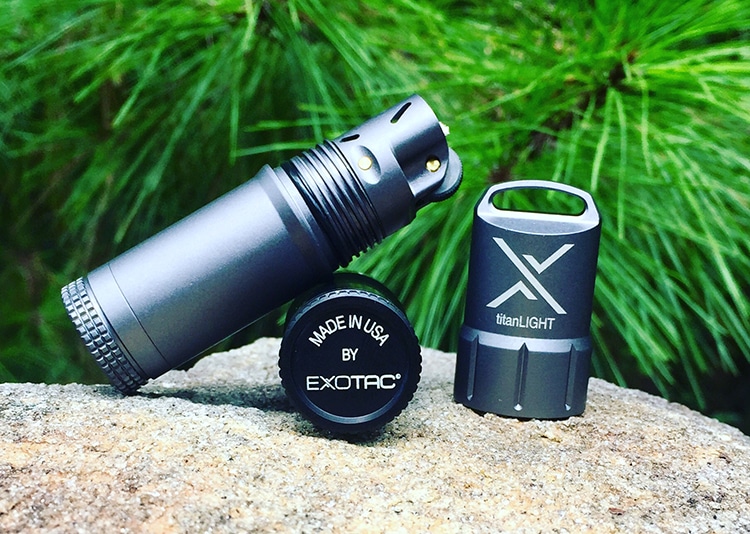 Exotac is a small but widely recognized company hailing from Winder, Georgia (where they spell Bulldoggs with two Gs). They describe themselves as "engineers of extraordinary fire-starting tools, outdoor products and everyday carry accessories," and we see no reason to dispute that.
Here's how they describe the titanLight:
"[It is] a precision machined, ulta-durable waterproof lighter that uses lighter fluid as fuel. This lighter won't leak and water is no match for it. The O-ring seals allow for a longer interval between lighter fluid refills. And as always, its construction quality is unrivaled and represents what Exotac has become known for. Made in the USA from aircraft grade aluminum, it is designed to provide reliable service for a lifetime.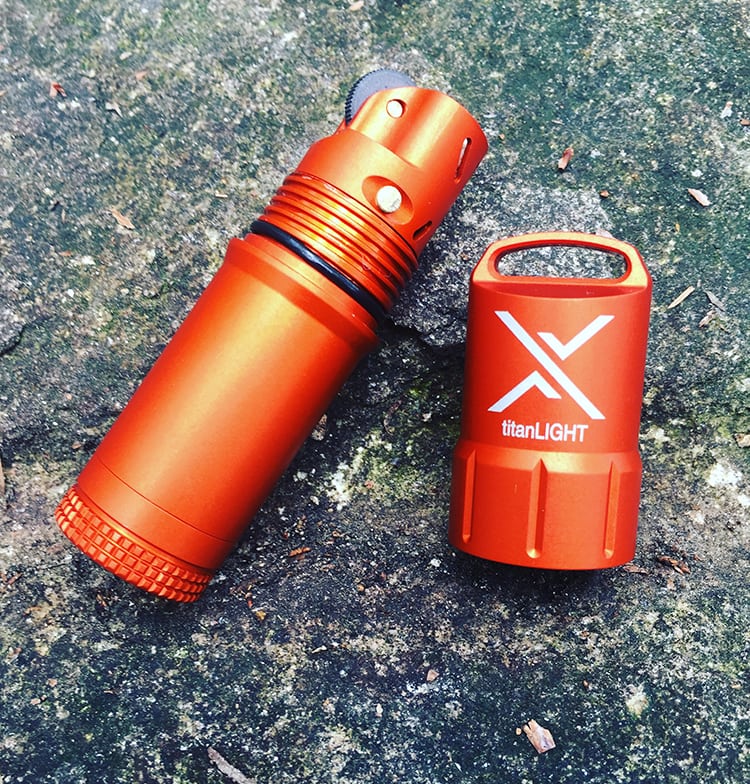 The titanLIGHT uses patent pending air vents below the flame to reduce wind disturbance along with a flame guard that is designed to provide maximum protection against wind gusts. A small screw-off cap on the bottom of the lighter body is used to both refill with lighter fluid and to service the wick. The flame guard can also be removed without tools: Simply press the small brass pin through and pull off the flame guard to access the flint and spring."
It will also set fire to shit.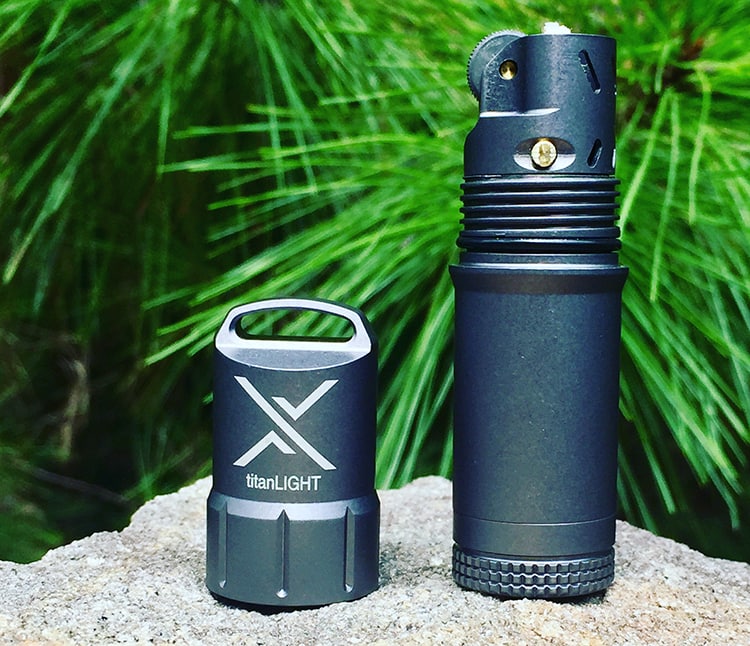 Here's the specs:
Diameter 1.0 in
Weight 2.0 oz
Length 3.4 oz
Available in gray, black, orange, and green
High-Spark flint wheel
Approximately 500 strikes per flint
1-revolution quickTHREAD cap
Convection assist combustion
Machined aluminum construction
Easily replaceable flint
Lanyard attachment location
Flame guard
Waterproof to > 1 Meter (Too bad, Aquaman, no lighting for you)
Fuel type Zippo or Ronsonol Lighter Fluid
Made in the USA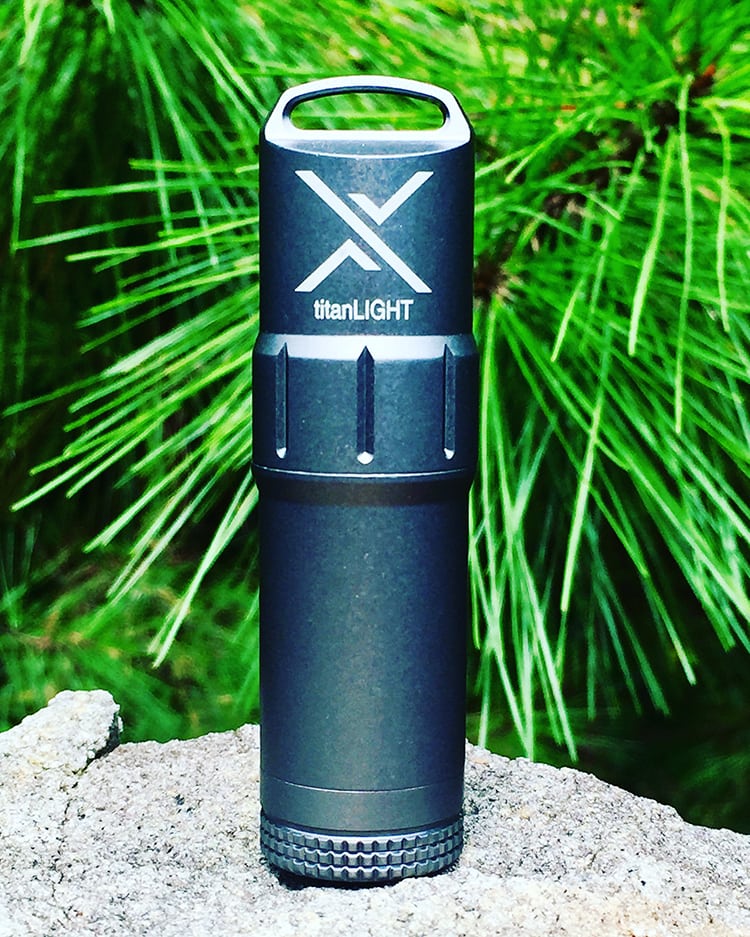 Buy you one right here. Check 'em out on Instagram, @exotac.
Looking for a more traditional fire-starter for your camping kit? Check out what OFFGRID has to about the EXOTAC nanoSPARK.
Now – do us a solid and support our sponsors.
---
---
This article was lovingly prepared for you by the Breach-Bang-Clear News Team.
If you wish to share or repost, please so kind as to follow our terms and conditions.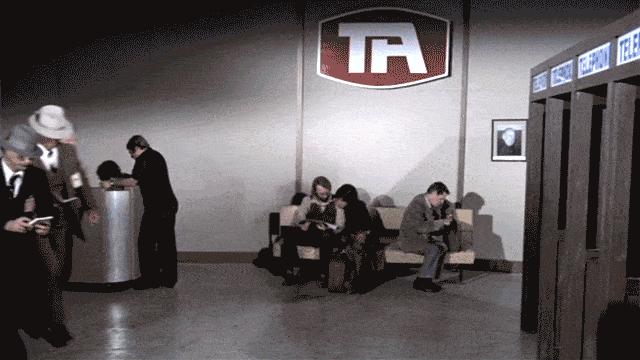 Mad Duo, Breach-Bang& CLEAR!
Comms Plan
Primary: Subscribe to the Breach-Bang-Clear newsletter here; you can also support us on Patreon and find us on Pinterest.
Alternate: Join us on Facebook here or check us out on Instagram here.
Contingency: Exercise your inner perv with us on Tumblr here, follow us on Twitter here or connect on Google + here.
Emergency: Activate firefly, deploy green (or brown) star cluster, get your wank sock out of your ruck and stand by 'til we come get you.
T&C: All original material published by Breach-Bang-Clear is the copywritten property of Breach-Bang-Clear, Inc. If you wish to repost, republish, or otherwise share our content, feel free to reproduce an extract of up to 225 words and one complete, unaltered image, preceded by attribution crediting the source and author's name, to include a link to the Breach-Bang-Clear home page, with a link back to the full article on our website, BreachBangClear.com. You do not require our permission to do this. Please do not reproduce our content in its entirety without contacting us first. We do allow full syndication on a case by case basis (credited, and posted with a canonical link, as is common practice and in good form) but only when mutually agreed upon beforehand. If you wish to reproduce a complete article, please contact us for permission to publish first.