Small American Business: Earl's Repair Service, Inc.
We think you're gonna like this guy, and not just because of the way he uses $2 bills either — read on and we'll explain. Mad Duo
Earl's Repair Service, Inc. Pearisburg, Virginia
A German Walther Wonderland
Bucky Lawson
So there I was, driving through my native southwest Virginia, enjoying the mountainous scenery after spending a decade on the wide-open Texas plains. I'd been that way countless times over the last fifty-odd years, so everything was familiar, from the banks of Big Walker Creek to the heights of Cloyd's Mountain and Angel's Rest.
Shortly after crossing the creek for the second time, however, I realized something wasn't right.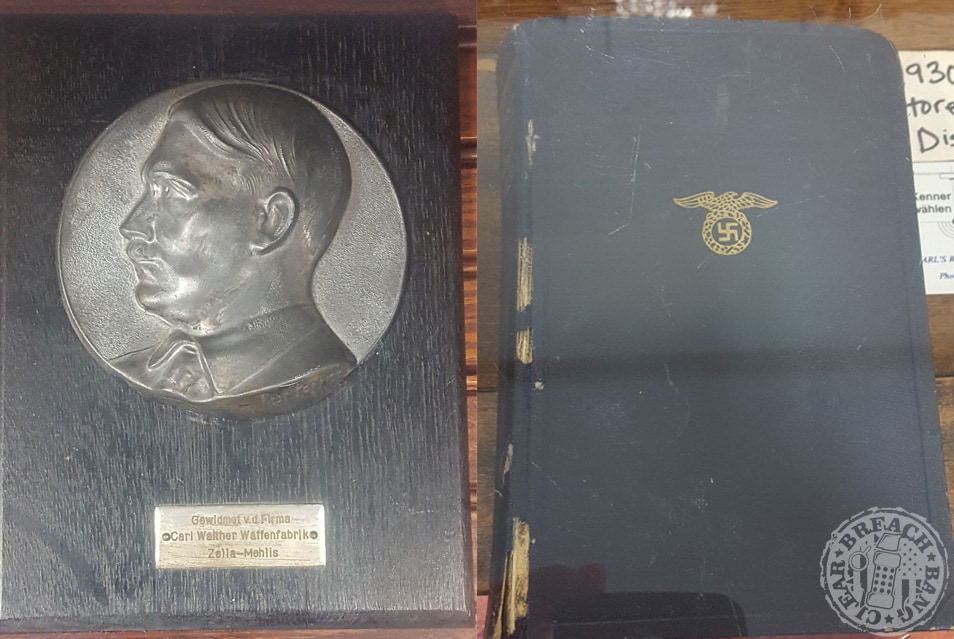 Off to the left, where there used to be nothing but forest, was a group of buildings. It looked like a compound, with high chain link fences and stark block structures. On top of one of these structures was an armored car painted with the black cross of the German Wehrmacht.
That's not your normal roadside view in the Appalachian Mountains.
Above the armored car flew a banner bearing the German logo of the Walther Company. The Walther logo adorned the front of the buildings as well.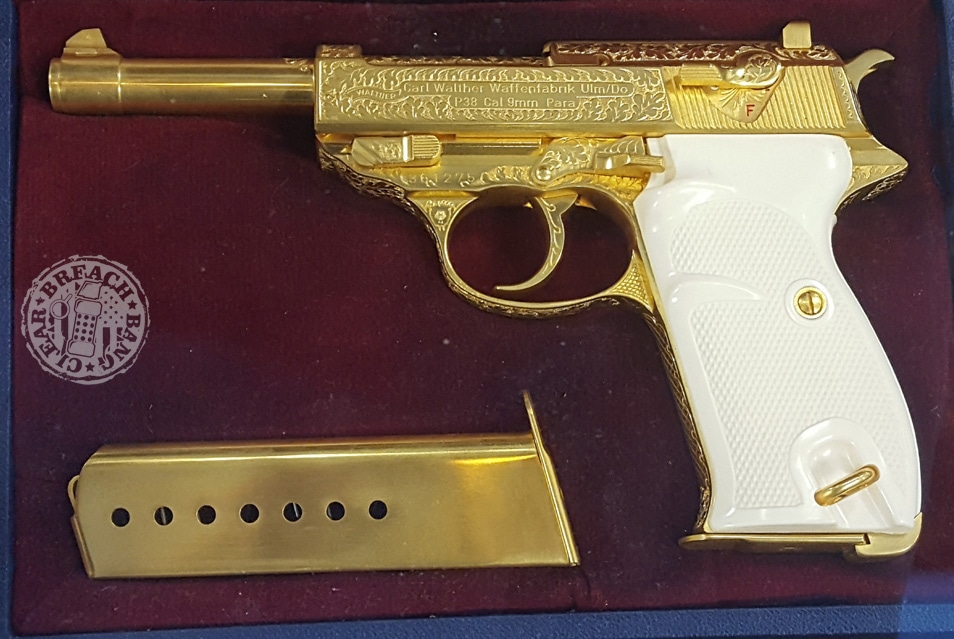 Well, that was it. Not only am I a World War II scholar with a Wehrmacht preoccupation, I'm quite possibly the biggest Walther fanboy in this part of the country. So, just like Burt Reynolds being pursued by Jackie Gleason (well, maybe not just like that), I spun the car around and gunned it back down the road toward the pen gate. Could be I just turned around, but I was sure thinking like Burt Reynolds.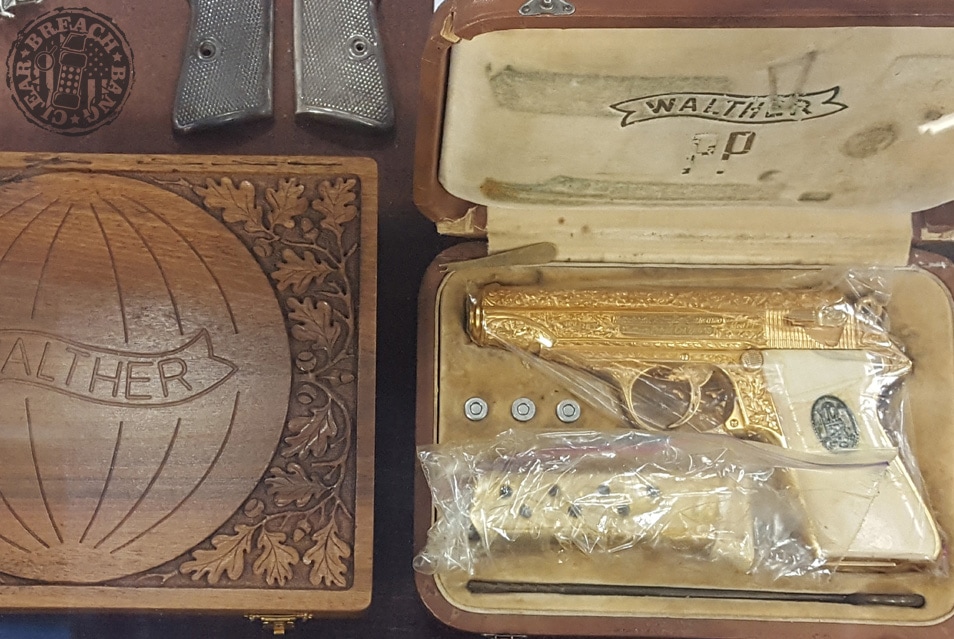 What I found was a wonderland of German Walther firearms, including many collectible and one-of-a-kind examples. Walther and World War II memorabilia litter the place.
I was greeted by the owner and proprietor, Earl Sheehan, who invited me to have a look around. My attention was immediately grabbed by the Wehrmacht Kubelwagen in the far corner. Roughly equivalent to the American Jeep, the Kubelwagen served on every front where the Germans fought. This one was decked out with authentic period gear, including communications equipment, ammo cans, jerry cans, and helmets. It has valid Virginia plates and Earl has occasionally driven it out and about.
The other thing that stands out from my first visit was the MG 34 machine gun, a mainstay of the German forces in WWII.
I began to look for more reasons to drive the thirty minutes from my house just so I could return and look at all the stuff some more. One of those occasions occurred just a few weeks ago, when I was researching my recent article on the Walther P38/P1 service pistol. As I was speaking with Earl, who has proven very willing to talk to me each time, it occurred to me that his business was just the sort of establishment that needed a write-up on B-B-C. He was amenable, so we set it up. Over the course of two three-hour sessions, I learned quite a bit about this fascinating but unpretentious gentleman and how he came to accumulate all this cool stuff.
Earl grew up on a farm not far from Boston, Massachusetts. This was when the area still embodied the stubborn, independent attitudes that shaped it as the epicenter of the American Revolution. He learned to shoot at age five on a .22 caliber Springfield rifle that belonged to his grandfather. His grandfather gave him the rifle when he turned six, with the admonition that it would be taken back unless it was treated and handled with respect. Earl's grandfather gave him a single round per day to use however he liked. Under this one round policy, young Earl quickly learned not to waste his shots and to hit whatever he was aiming at, because there wouldn't be a second chance.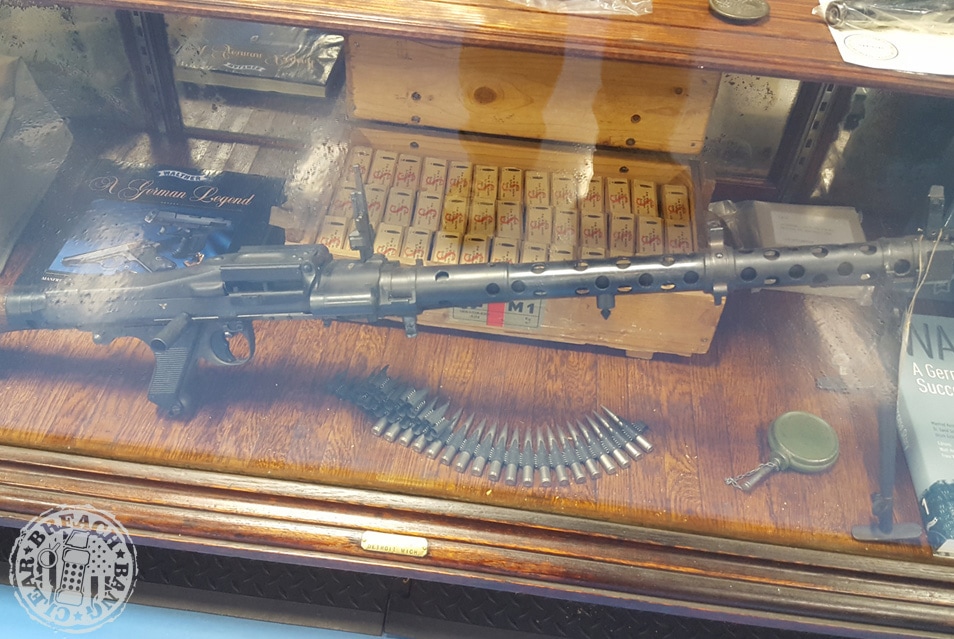 It doesn't take too long for Earl's blunt libertarian streak to become apparent. It's also clear that his bluntness comes honestly. Earl grew up in a time when the local general store carried dynamite, guns, and ammo by the bushel basket. He speaks of buying .22 rounds by the pound as a young man in the 1950s. To hear him tell it, it was the most natural thing in the world. He contrasts that image with the situation today, and discusses how we got to where we are. Freedom, he says, doesn't just go away one day. It's worn down over time, like tapping at a surface with a ballpeen hammer. But you wake up one day and say, "What the hell happened?"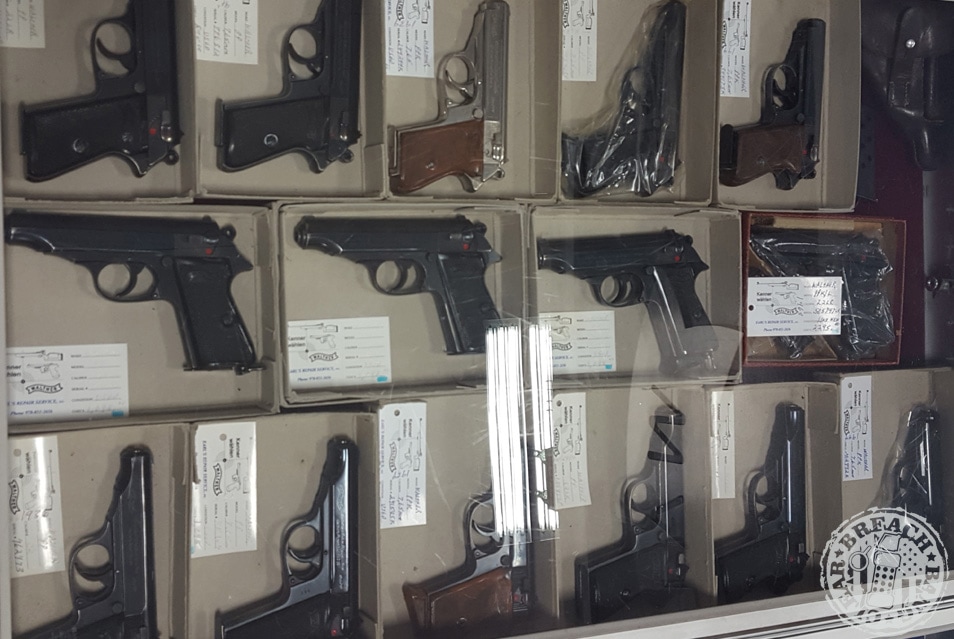 Earl regaled me with lots of stories of his grandfather, father, and himself pushing back against the ballpeen hammer, but three stand out. Once, when Earl was fifteen, the local police chief drove up to the farm to inform his grandfather that the State of Massachusetts now required a firearm ID card for all gun owners. His grandfather couldn't understand why, and told the chief he would abide by no such law. When the chief insisted, grandpa went in the house, got a .22 rifle, and promptly shot the chief's hat off his head.
The lawman left and there was no more talk of an ID card for his grandfather.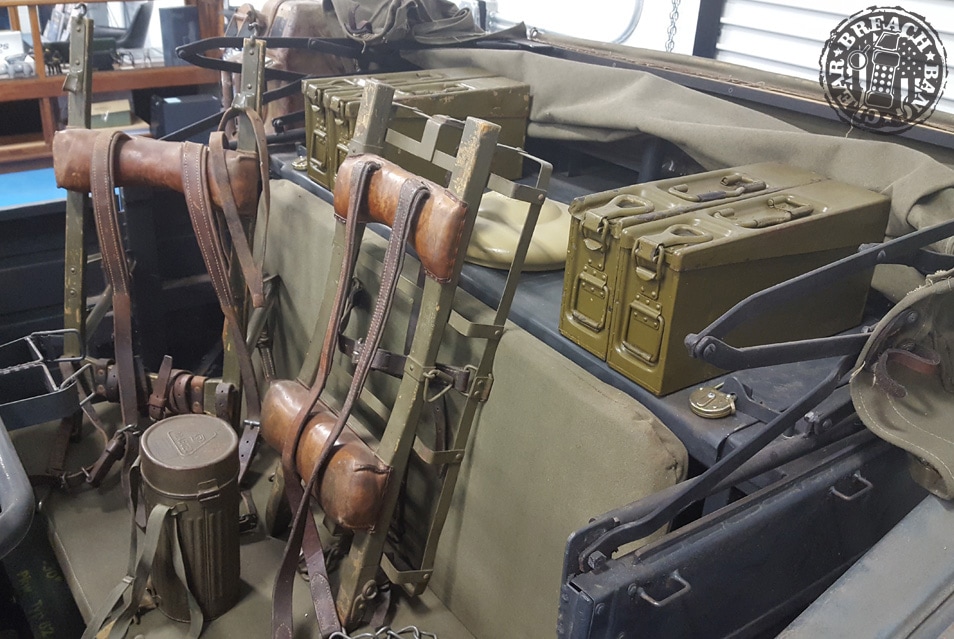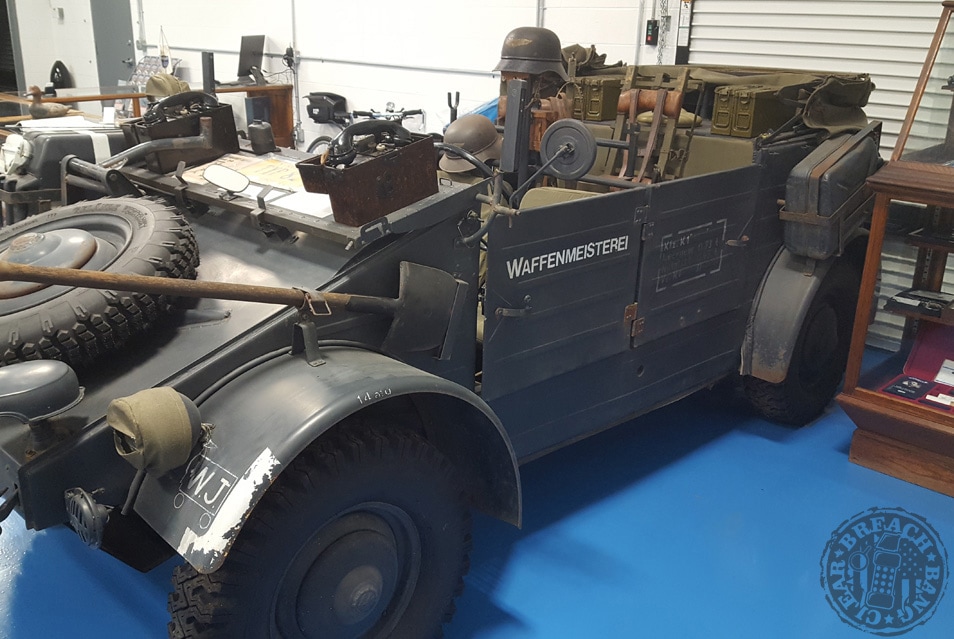 Another time, Earl's grandfather was driving a tractor on the county road between two fields. A rookie deputy pulled up behind him and tried to ticket him for driving an unlicensed vehicle on the road. The response from Earl's granddad was to back up the tractor right onto the hood of the police car, caving it in, before resuming his trip to the next field. I never heard whether there were any consequences for the action, but Earl maintains that his grandfather never registered the tractor, or any of his other vehicles, including cars, with the state. He didn't believe the state had the right to regulate his property in such a way.
Finally, as an adult, Earl had an early 1960s-vintage car. One day he was pulled over and issued a citation for not wearing a seat belt. The only problem was that, in the early 60s, seat belts were an option on many cars, including that one, in which none were installed. He showed the policeman his owner's manual which said as much, but he got the ticket anyway. He was told that the law said he had to wear a seat belt.
So in the spirit of his forebears, Earl went to a junkyard, cut himself a length of seatbelt, and sewed it onto the front of a shirt. He wore the shirt to his court appearance and managed to have the case thrown out because he was, in effect, "wearing" a seat belt. He did say, though, that the judge was incensed by the stunt.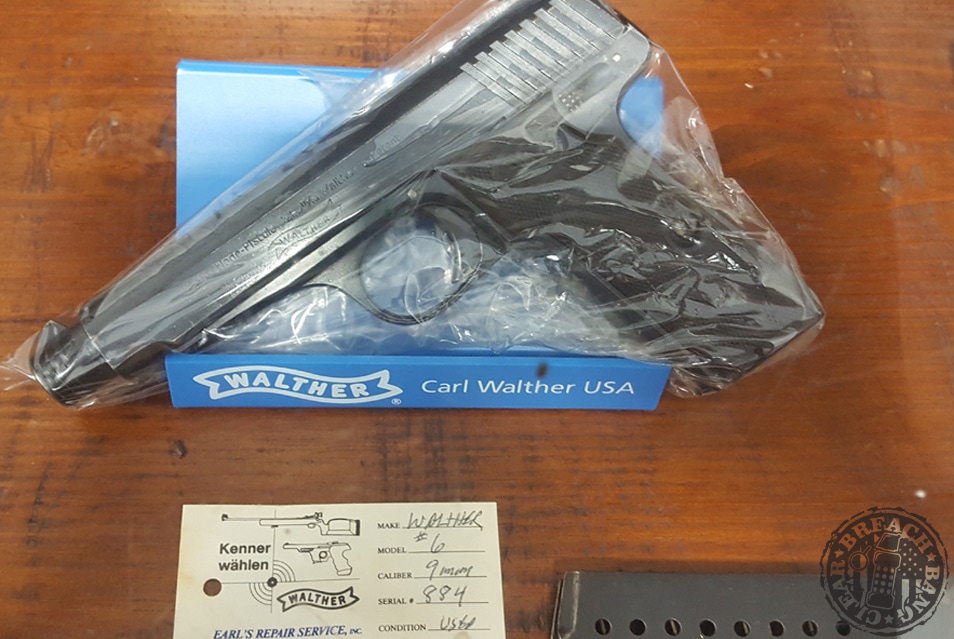 Earl's history with shooting and his mechanical inclinations eventually led him to the firearms business. Earl has been building and repairing German Walther firearms for almost fifty years. He trained as a mechanical engineer at Lowell Technology Institute but, because of an illness, had to take some time off, thus losing his draft deferment. He was drafted into the Army in 1969. His association with the Walther factory began in the early 1980s, when he was a competition pistol shooter. He told me he was "looking for a pistol that could outshoot my eyes."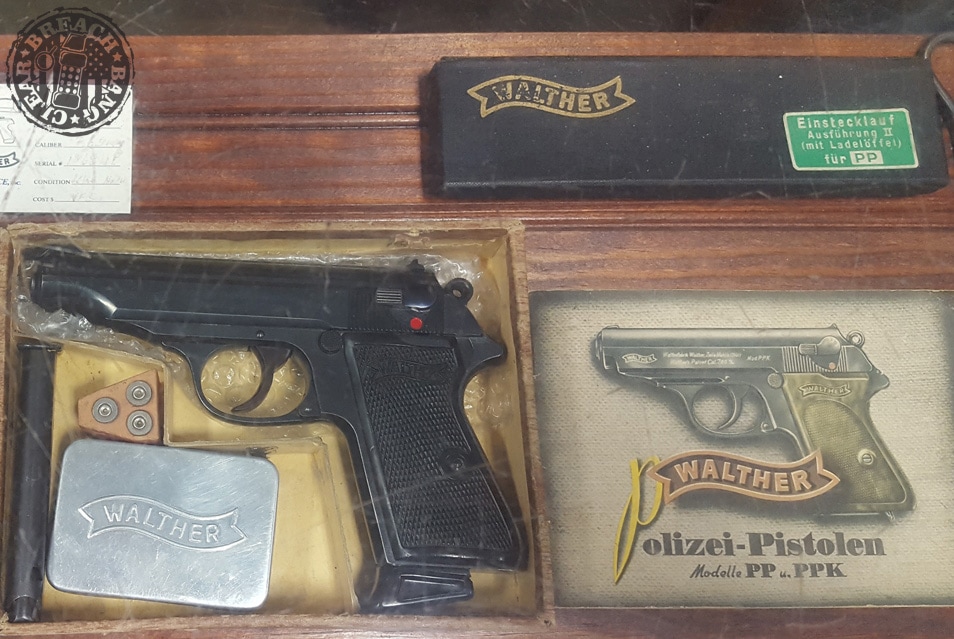 The search led him to the 1936 Walther Olympian Pistol and the Smith & Wesson Model 41 competition pistol. He eventually moved to the Walther OSP and GSP, though he was not quite satisfied with either. He began making his own modifications, and traveled to Germany to seek direct help from Walther. Earl was able to work directly with Walther engineers in Ulm, becoming thoroughly familiar with their operations. Earl helped with improvements to the GSP and is personally responsible for the modular aspects that are now an integral part of the system.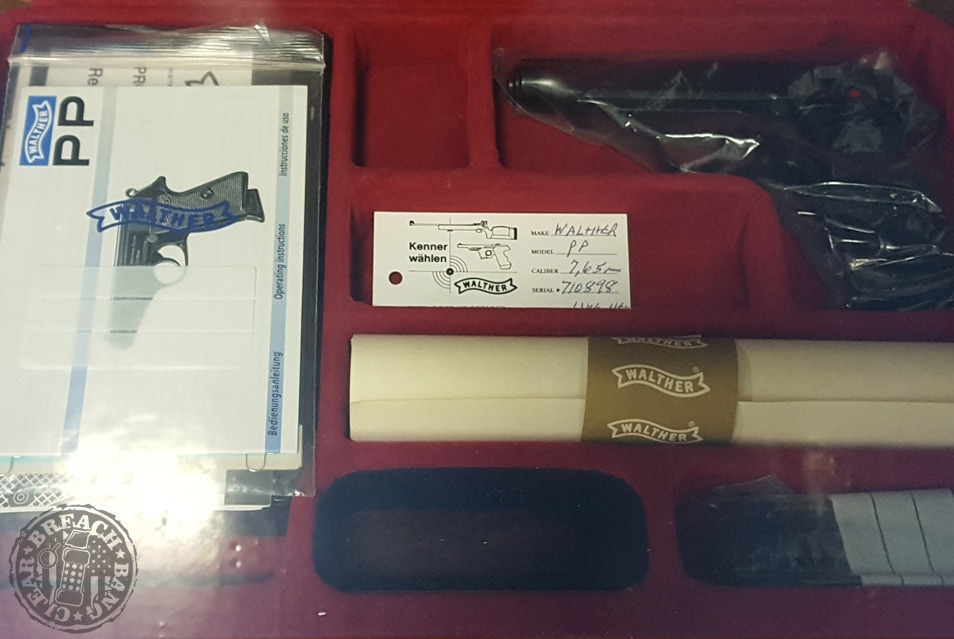 A direct result of this work was the GSP rifle, which was developed in response to the outlawing of handguns in England after the 1996 Dunblane, Scotland shooting. Gun owners had to either turn in their weapons or export them. Earl developed the GSP Rifle system to allow British competition shooters to send their pistols to Ulm, where they were converted to rifles and sent back. We know how that turned out in the end, but British shooters were provided with a brief respite from that country's onerous gun laws. The GSP Rifle is now an integral part of the Walther competition lineup and Earl has exclusivity for the product in the US market.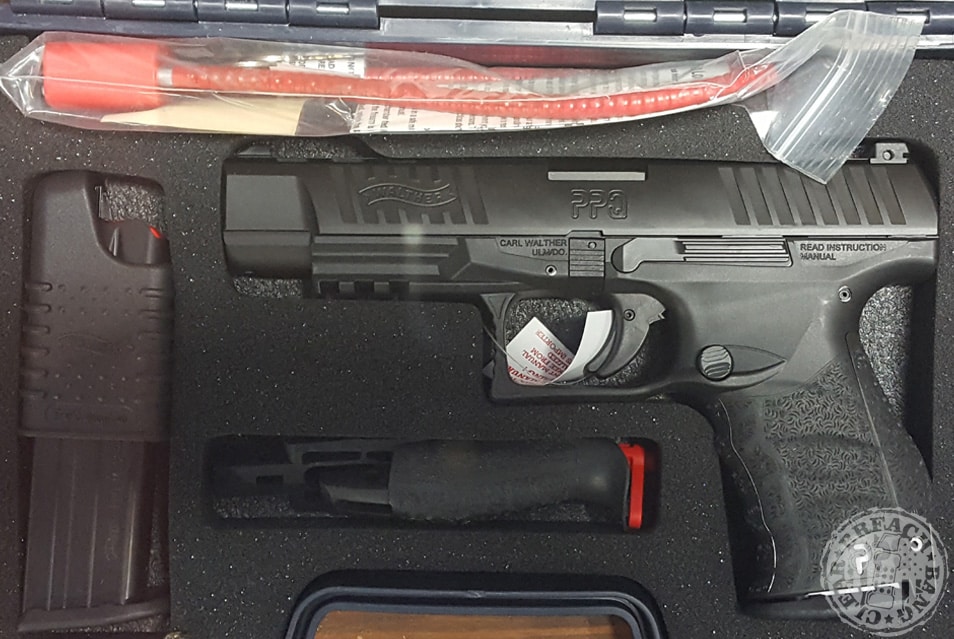 The ERS shop is full of goodies, firearms related and other wise. I could go on for hours about the special commemorative edition PPs, PPKs, and P38s, but my fingers would wear out from the typing.
Earl has the very first post-WWII P38 to roll off the line.
He also has a model MP, a forerunner to the P38, which was the personal sidearm of Fritz Walther, the dude who ran the company when the P38 was developed. It was confiscated by the US Army in 1945 and is accompanied by the certificate stamped by HQ US Forces, European Theater. He also has the first functional DA/SA pistol in the world, a 6.35mm (.25 ACP) prototype developed by Walther in the early 20th Century. Not an example of the pistol, but the very first one. Then there are the unique models like the Model 3-4 hybrid, the special P99 of which only twenty were made, complete with presentation letter from Walther, and the last edition PP. There are presentation-grade specimens too, like the gilded PP and P38.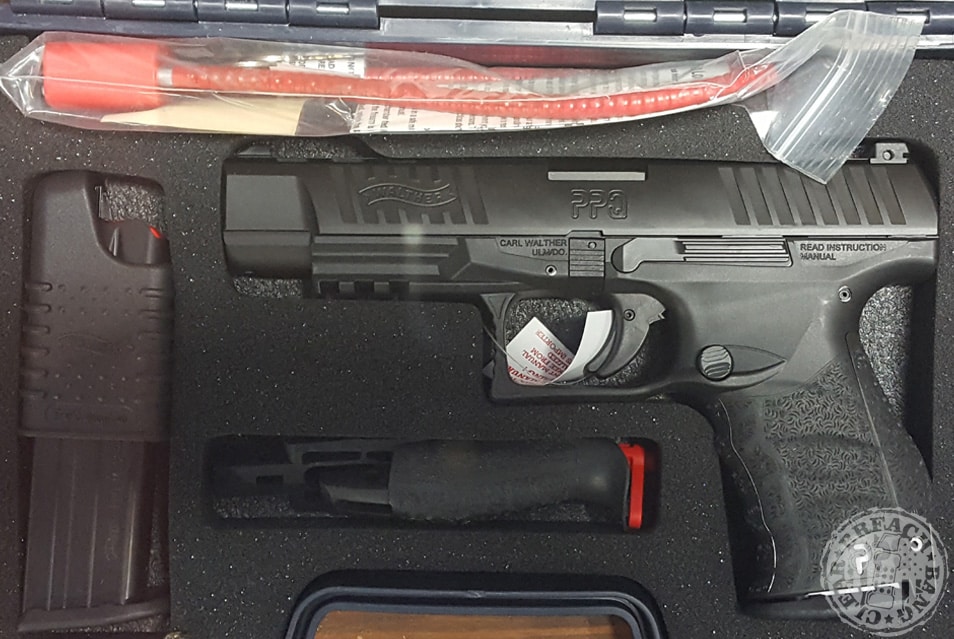 ERS deals in modern German Walther firearms as well, with the P99, PPQ, PPS, and CCP joining the dozens of factory PPs, PPKs, and P38/P1s. There's even a P88 and a rare P88 Compact, along with several of the excellent P5s, which were the ultimate evolution of the P38 in the Walther arsenal.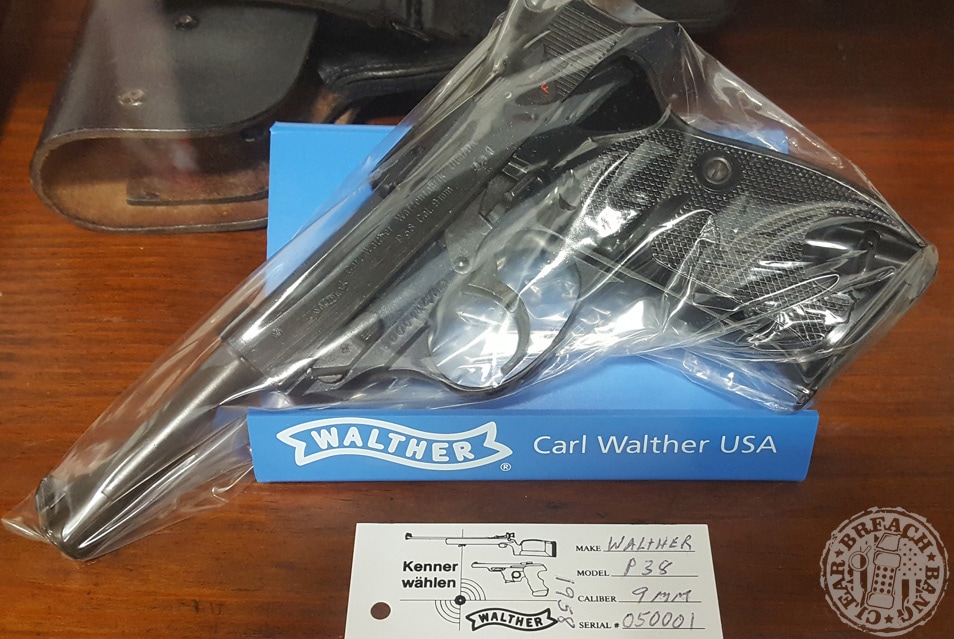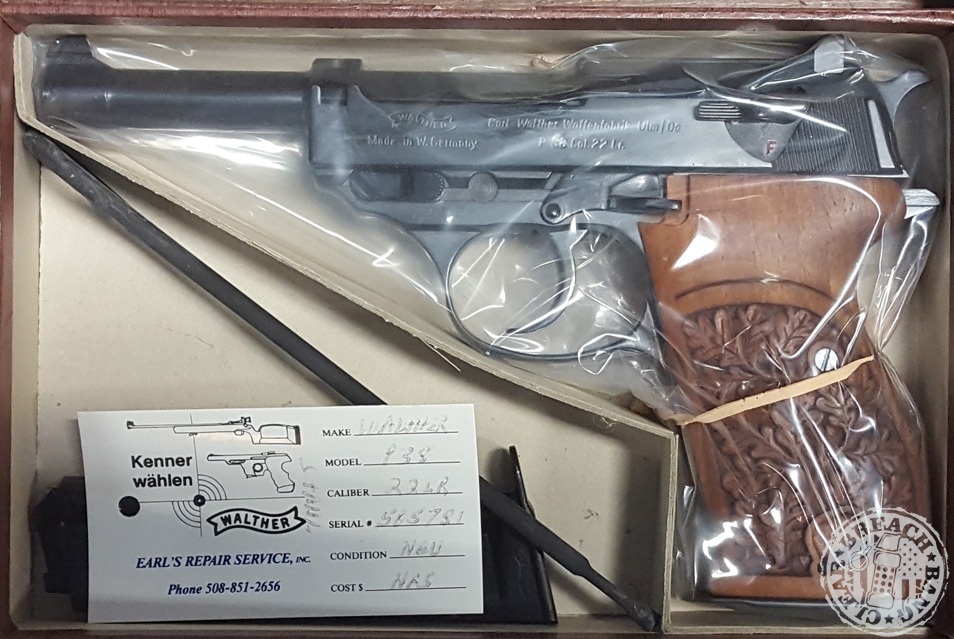 Other cool stuff includes the aforementioned Kubelwagen, a vintage copy of Adolf Hitler's Mein Kampf, and a special plaque with Hitler's relief portrait that was presented to the Walther firm when it was headquartered in the town of Zella-Mehlis before and during the war. There is an authentic Hitler Youth knife, the MG 34 machine gun (complete with packaged ammo and extra barrels), a case of shells for the famous German 88mm gun, a special P99 edition bicycle made for the German police…
Lots to see.
Another cool thing is the very last production model of the Volkswagen Beetle to roll off the assembly line in Mexico in 2004. It has fifty kilometers on the odometer.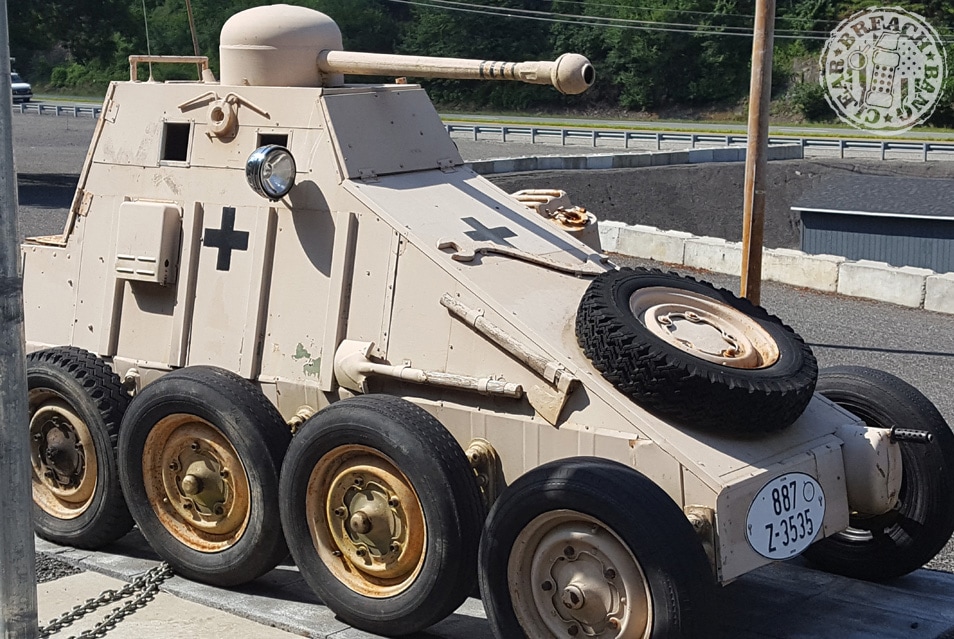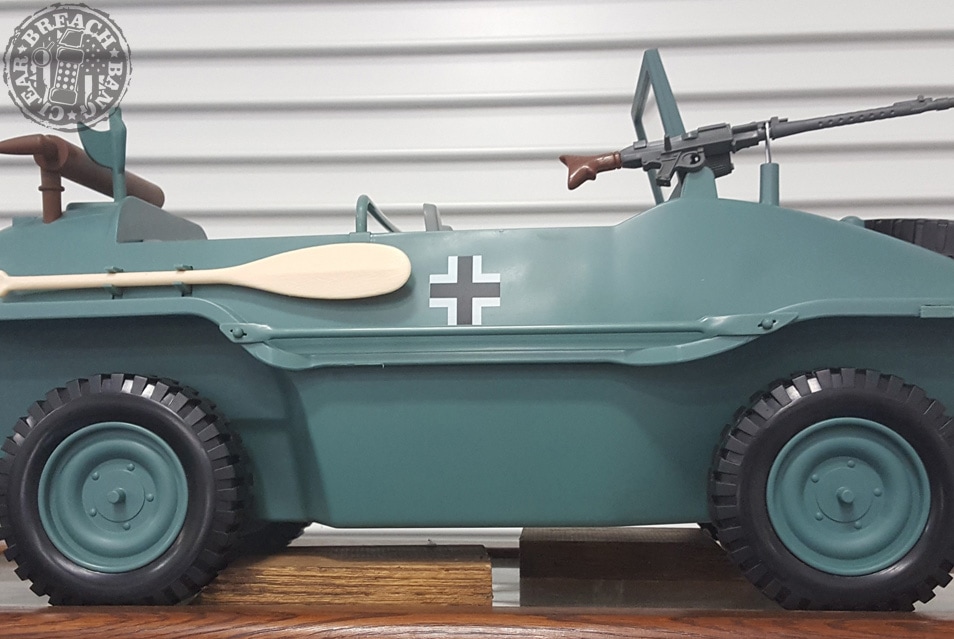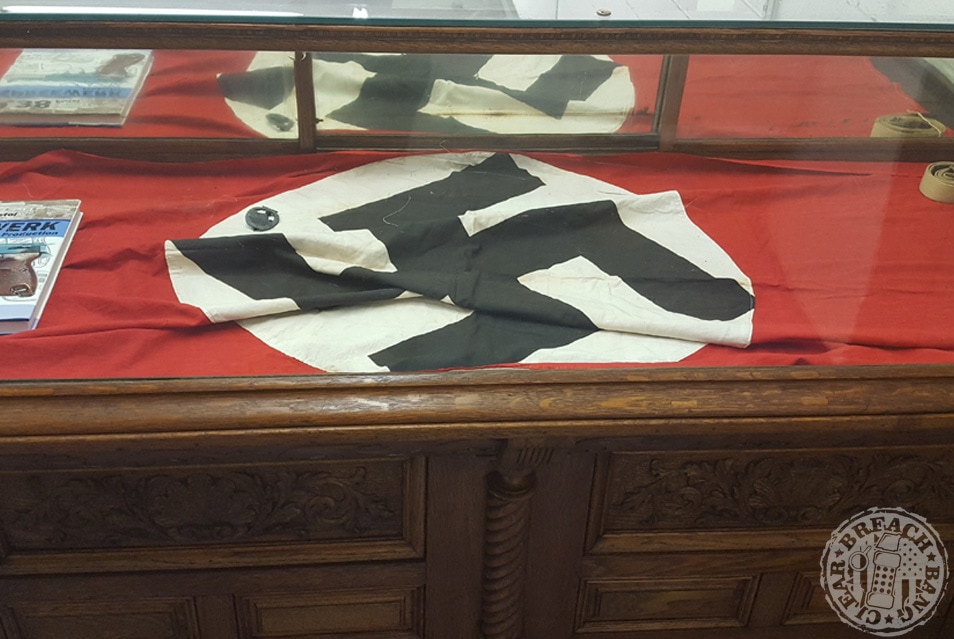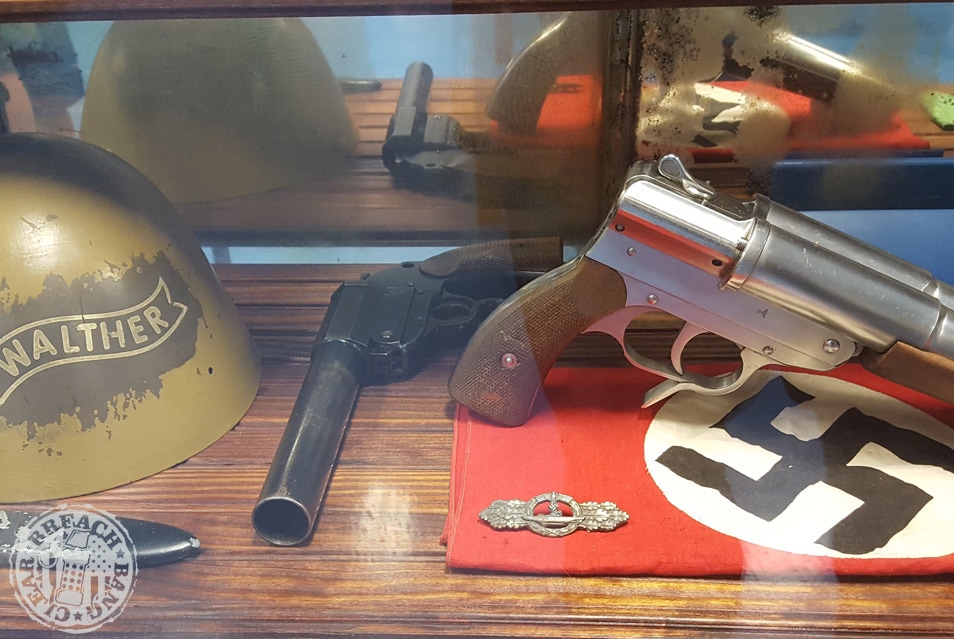 Despite this, Earl has never been directly affiliated with the Walther corporation. Earl's Repair Service (ERS, Inc.) is the premiere Walther parts and repair establishment in the US, outside Walther USA of Fort Smith, Arkansas. The ERS business cards feature the German phrase "Kenner wählen" with the Walther logo, which translates roughly as "Experts Choose Walther." This is from a 1970s Walther ad that said "People in the know choose Walther." Earl has essentially become "Mr. Walther" in the US. His knowledge is encyclopedic. Trust me, I've talked with him about German Walther products and service for hours.
Service is what ERS is all about. Earl considers himself an artisan rather than an engineer. He dedicates himself to top-shelf work and he backs it up with customer service. If you bring something into his shop, he will fix it while you wait, if possible. Otherwise, he strives for same-day service. His facility houses 3000 German Walther pistols and rifles, and 750,000 parts dating from 1900 to the present.
The parts are not knock-offs, either; he deals only in original German Walther factory parts. The reader may notice that I keep using the term "German Walther." There's a reason for that. Earl only deals in German-manufactured Walther products, and is quick to point out the distinction.
Sometimes Earl receives a request for a part that he doesn't have and can't get. In such a case, he machines a new part in his own shop to factory specs. He informs the customer of this too, as some collectors only want original parts. He refuses to deal in cast parts and will not stock a firearm that doesn't meet his standards, even if it's a Walther product. This does lead to some of his prices being higher than other places, but that's the norm in the firearms industry anyway. On occasion, it has also led to a somewhat adversarial relationship with Walther. If he sees something he doesn't like from the company, his characteristic bluntness comes to the fore. If quality is your thing, Earl is your guy.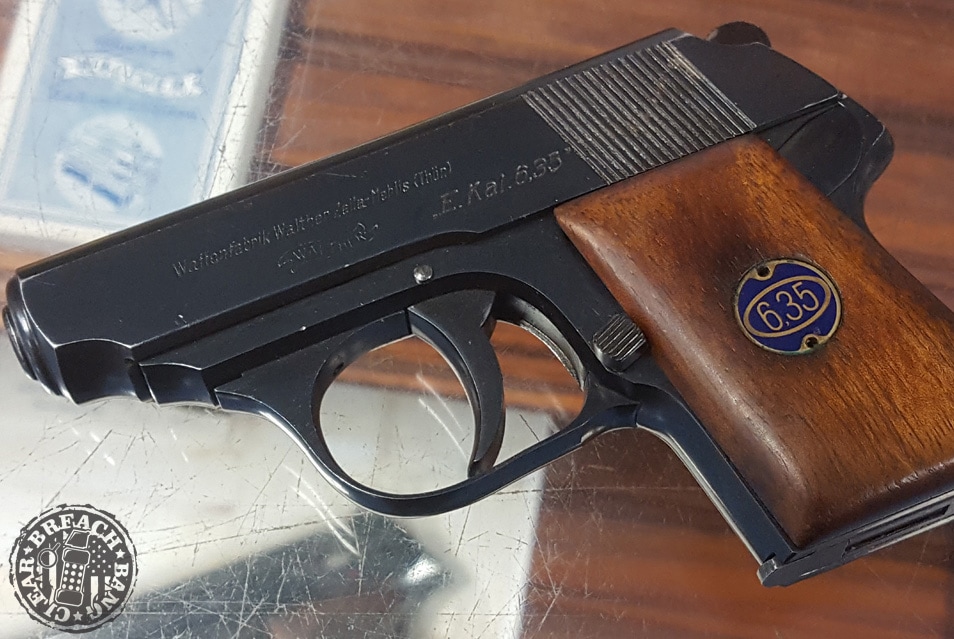 He showed me something that really drove home the importance of quality. Earl also deals in original German Korth firearms, though he doesn't have many due to their stiff price tag and the fact that the company is no longer in business. He received a Korth .357 magnum in for repair once; the owner said that he had put six rounds through it but couldn't hit the target at all…at seven yards.
As it turns out, reason the guy couldn't hit anything was that the first round was a squib load and the bullet stuck in the barrel of the gun. He then fired five additional rounds of .357 magnum into the barrel after it. Hard to believe, but the gun survived with only a small bulge in the barrel. Earl showed it to me. The bullets are still stacked up in the barrel. He shaved away a cross section to confirm it. That doesn't mean we have to spend thousands of dollars on a Korth revolver, but the point was clear: quality matters.
Like I have to convince anyone reading this of that fact.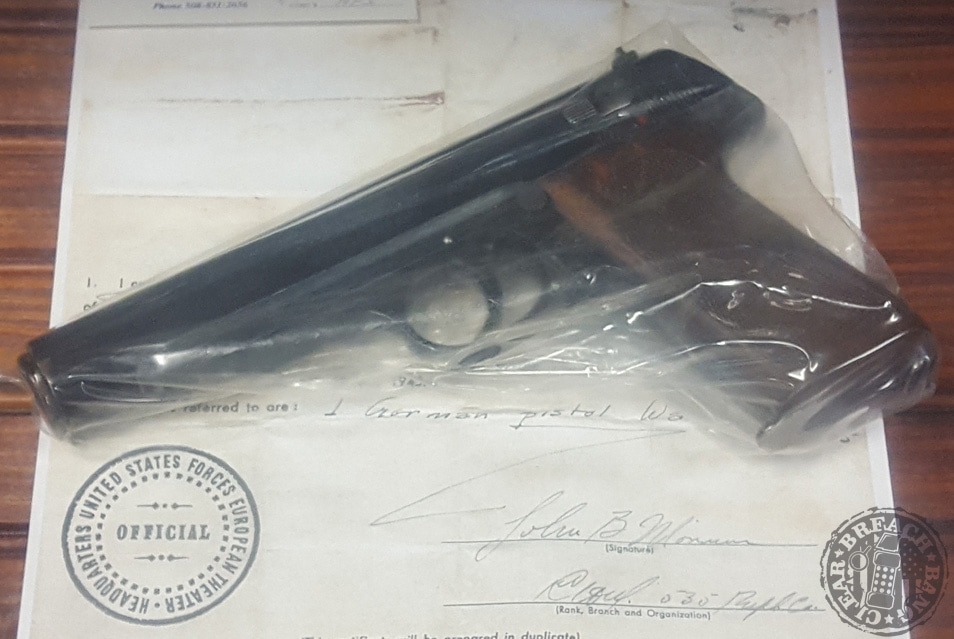 ERS is located on scenic Route 100 just south of Pearisburg, Virginia. It's hard to miss with the armored car on the hill. If you happen to be in the area, you owe it to yourself to stop in, have a look, and talk with the proprietor and resident craftsman. You'll thank me.
Contact info for Earl's Repair Service (ERS, Inc):
• 2414 Pulaski-Giles Turnpike
Pearisburg, VA 24134
• Phone: 540-921-0184
Fax: 540-921-0183
-Bucky Lawson
(Now, the $2 bill story — we received this message from Bucky shortly after he submitted this article.)
"I bought a pistol from him yesterday, and after I filled out the NICS paperwork, he handed me a form for the state of Virginia. I haven't bought a gun in VA for years, so I didn't even know there was a separate form. Earl informed me that there was, and that the state would charge me 2 bucks for the privilege of filling it out. While I did so, Earl pulled out a stack of like-new $2 bills. He took one off the stack and photocopied it. I was curious but didn't say anything. When I was done, he said he hated the idea of the state charging that money for the state police to run the check instead of him calling NICS directly. I agreed and said it sounded like a revenue-generator to me, which he confirmed. He then told me that he pays all the $2 fees to the state with $2 bills in order to make it as inconvenient as possible for the bureaucrats. They initially told him that he had to pay it electronically, but he pointed out that the form only says "$2.00" and does not stipulate the form the payment must take. He was then told that they could not accept cash, to which he replied that the bills state that they are "legal tender for all debts public and private" and that they were issued by the government. The state countered by saying cash could not be tracked and that he and they had to have an invoice number for record-keeping purposes. Earl's response was that each bill has a unique serial number and that he makes a copy of each one submitted for his records. He suggested they do the same. Finally, the state said cash wasn't secure and that it could be stolen by someone in their office. Earl told them that it sounded like an internal problem to him and that they should hire more trustworthy people. The state finally gave up and he still sends them a $2 bill for every purchase. He does all this with a straight face and is dead serious about it. Truly a unique guy."
Armageddon Gear (@armageddongear) is a part of JTF Awesome.

---
---
Mad Duo, Breach-Bang& CLEAR!
Comms Plan
Primary: Subscribe to the Breach-Bang-Clear newsletter here; you can also support us on Patreon and find us on Pinterest.
Alternate: Join us on Facebook here or check us out on Instagram here.
Contingency: Exercise your inner perv with us on Tumblr here, follow us on Twitter here or connect on Google + here.
Emergency: Activate firefly, deploy green (or brown) star cluster, get your wank sock out of your ruck and stand by 'til we come get you.
About the Author: William "Bucky" Lawson has had a thing for military history since the sixth grade when he picked up a book about WorldWar I fighter aces. Since then he has studied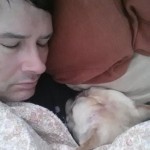 warriors from Ancient Greece to the modern day, with a special emphasis on World War II. He's a member of the Saber & Scroll Historical Society, the Historical Studies Honor Society, the Society for Military History, and Pi Gamma Mu (that's not an Asian stripper- it's the International Honor Society in Social Sciences). He has an unabashed love of the USA, military surplus bolt action rifles, AK-47s, and Walther handguns. He despises incabination and likes hamburgers, dogs, and cigars, but really who doesn't? Sissies and vegans, that's who. Bucky contributes to Strategy & Tactics Press, has a Masters Degree in Military History, and will probably proclaim himself an academic and wear one of those jackets with the patches on the elbows soon. Could be he'll run down a PhD, maybe he'll go hunting instead — Bucky likes the charred flesh of something that once had a parent, especially if he killed it himself. He is currently trying to figure out a way to export Texas politics to his native Virginia. Breach-Bang-Clear readers who talk to Bucky will be happy to know he's only half the redneck he sounds and really isn't inbred at all. Or not too much anyway, which is why he gets along so well with our other polrumptions. You can find historical bibliognost on Linked In here.
[Grunts: bibliognost; oh, and polrumption…oh hell, and incabination too.