The Drive to Devour – Visiting Vegas

Drive to Devour: Visiting Vegas With Varusteleka
"Worth It" Looks at Buffets
Mad Duo
We like to eat. Maybe you do too. If you're headed to Sin City for some reason, you should know where to eat. Varusteleka (@varusteleka) asked us to help you make your decision.
[Note: at some point you should read this cautionary tale here, wherein Nico the Sicilian gives some advice on what to expect. Later set aside time to read through the Tactical Hippie's SHOT Show AAR here.]
For now, however, let's talk about buffets — they're all over Vegas, as anyone who has been there knows.
Worth It is a show begun by Steven Lim; it it he and co-star Andrew Ilnyckyj go to different restaurants on varying ends of the price spectrum, try the chow, then compare 'em for relative value. Think three different restaurants, with a steak from each; one that's $15, one that's $50, one that's $100. Sometimes they get really out there, like thousand dollar sandwiches and whatnot.
In this episode they compare three different buffets in Vegas. Some of you might be interested in what they find out.
At 1:10 they check out the Feast Buffet in the Red Rock Casino ($8.99 for the breakfast buffet);
At 4:25 they hit the Wicked Spoon at the Cosmopolitan ($49.00);
At 8:23, the Sterling Brunch, BLT Steak at Bally's ($95).
Their final rundown begins at 12:23.
Worth It is extraordinarily popular. A 15 minute video may generate more than 10 million view on YouTube in short order. In fact, the two dozen or so episodes they've posted so far have an aggregate total of something like 300 million views. Check 'em out if you get time.
Now. This lady wants you to read everything in this series. Do not disappoint her. Click the image — anywhere you'd like — and check things out (just remember as of this writing we aren't too far into the series).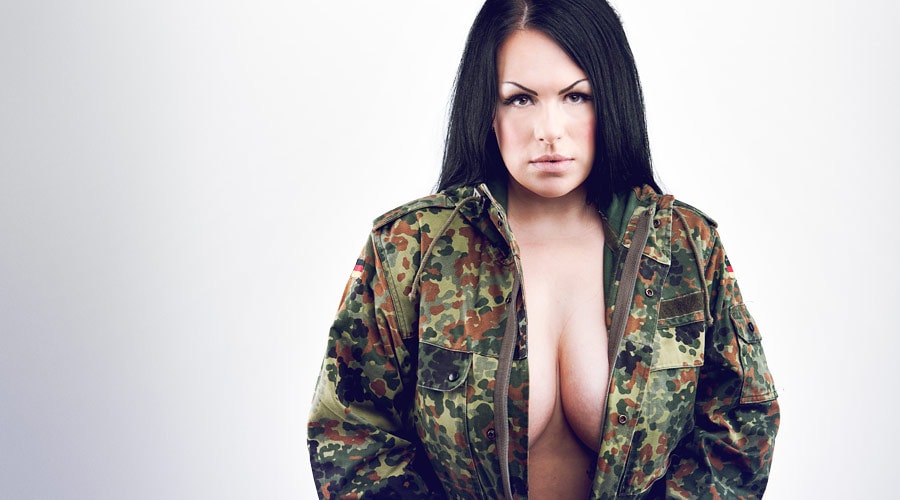 It sounds like gynecological instrument, but it's not. It's actually a pretty badass place to buy gear.
[arrow_feed id='54786′]
---
---
If you wish to share or repost, please so kind as to follow our terms and conditions.
Mad Duo, Breach-Bang& CLEAR!
Comms Plan
Primary: Subscribe to the Breach-Bang-Clear newsletter here; you can also support us on Patreon and find us on Pinterest.
Alternate: Join us on Facebook here or check us out on Instagram here.
Contingency: Exercise your inner perv with us on Tumblr here, follow us on Twitter here or connect on Google + here.
Emergency: Activate firefly, deploy green (or brown) star cluster, get your wank sock out of your ruck and stand by 'til we come get you.
T&C: All original material published by Breach-Bang-Clear is the copywritten property of Breach-Bang-Clear, Inc. If you wish to repost, republish, or otherwise share our content, feel free to reproduce an extract of up to 225 words and one complete, unaltered image, preceded by attribution crediting the source and author's name, to include a link to the Breach-Bang-Clear home page, with a link back to the full article on our website, BreachBangClear.com. You do not require our permission to do this. Please do not reproduce our content in its entirety without contacting us first. We do allow full syndication on a case by case basis (credited, and posted with a canonical link, as is common practice and in good form) but only when mutually agreed upon beforehand. If you wish to reproduce a complete article, please contact us for permission to publish first.